Chanel has certainly kept busy this year. In July, the brand unveiled Gabrielle, its first major fragrance launch in 15 years. Now there is a new watch collection, Code Coco, which joins Chanel's growing list of timepieces.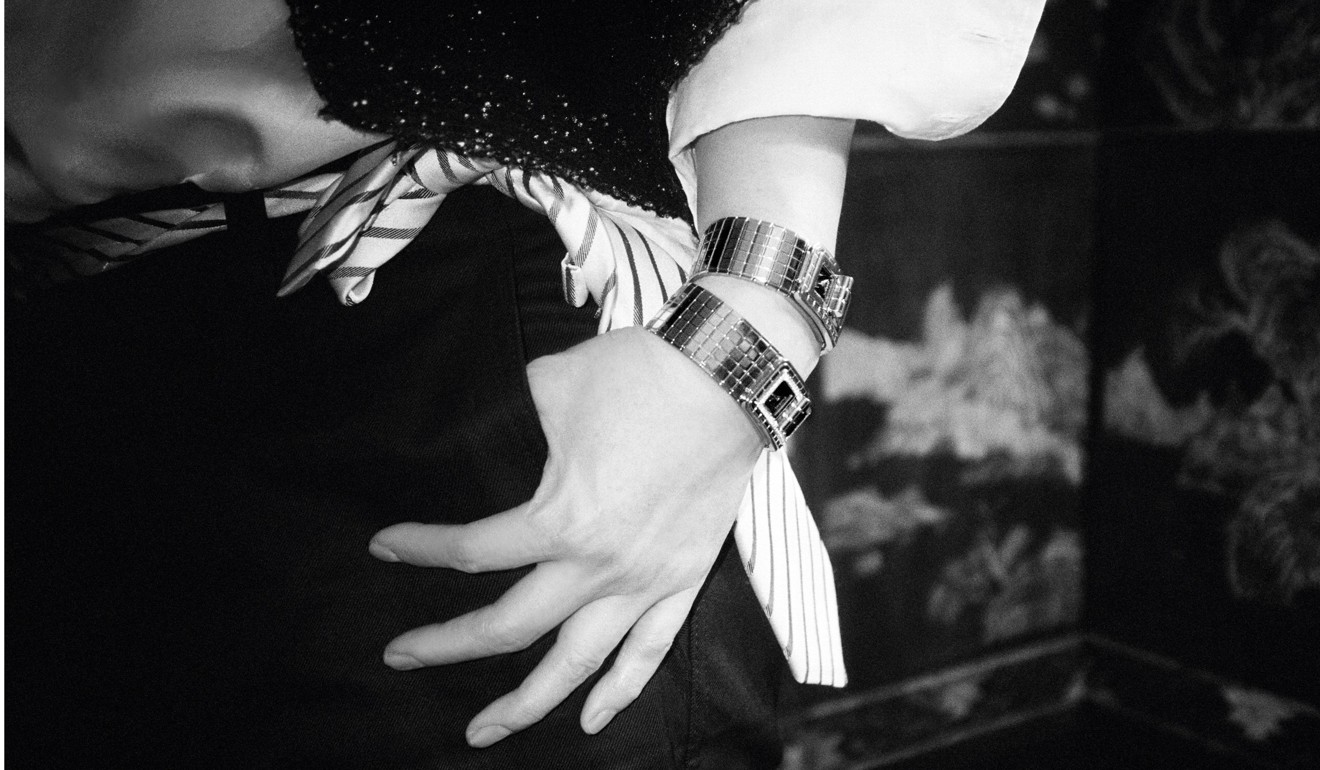 The new watch is named Code Coco, because the whole timepiece is meant to be intriguing, with its parts working together to cleverly reveal different design elements – much like a code.
Code Coco looks and feels novel, especially the way the strap is designed to work. The case mimics the look and feel of a clasp from Chanel's iconic 2.55 bag, which was first created in 1955. When you put the watch on, you are meant to wrap the bracelet around your wrist, then slide it onto the case before closing it with a satisfactory "click" – much like how a 2.55 bag would be securely closed shut.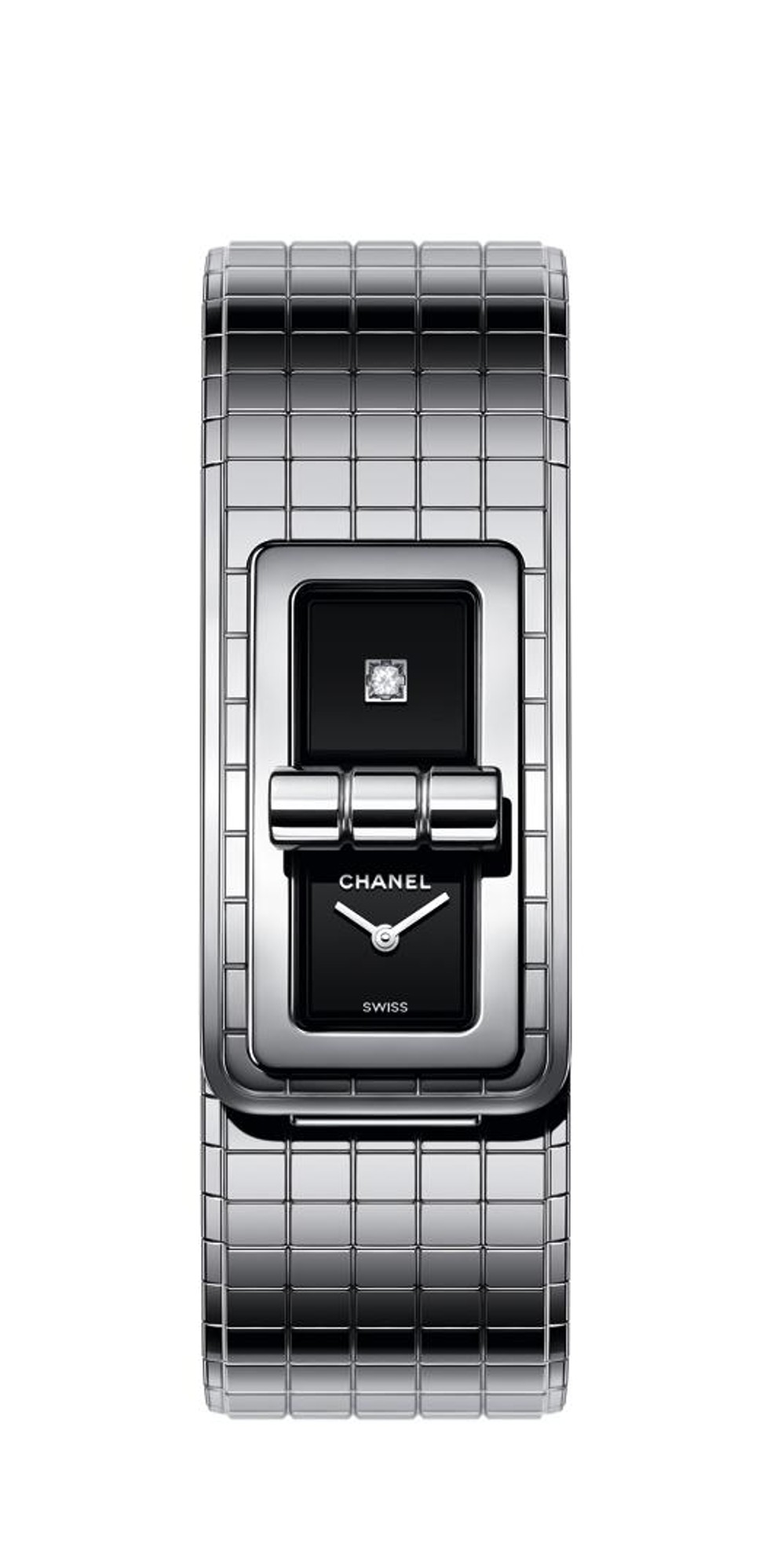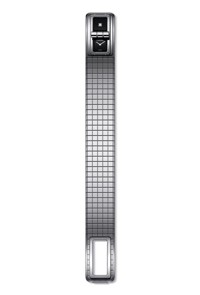 When you twist the "clasp" by rotating it 90 degrees, the arms conceal the time, hiding it from view. When you twist it back shut, it reveals the time.
The timepiece is in steel with two bezel options: steel or studded with 52 brilliant-cut diamonds. Both dials are black-lacquered and set with one princess-cut diamond located on the upper half. The case size is 38.1mm by 21.5mm, a size that fits most women's wrists comfortably. It is powered by a quartz movement and water resistant to 30m.
Chanel celebrates 30 years of chic watchmaking with classic new models
Code Coco suggests Chanel is more confident in flexing its horology muscles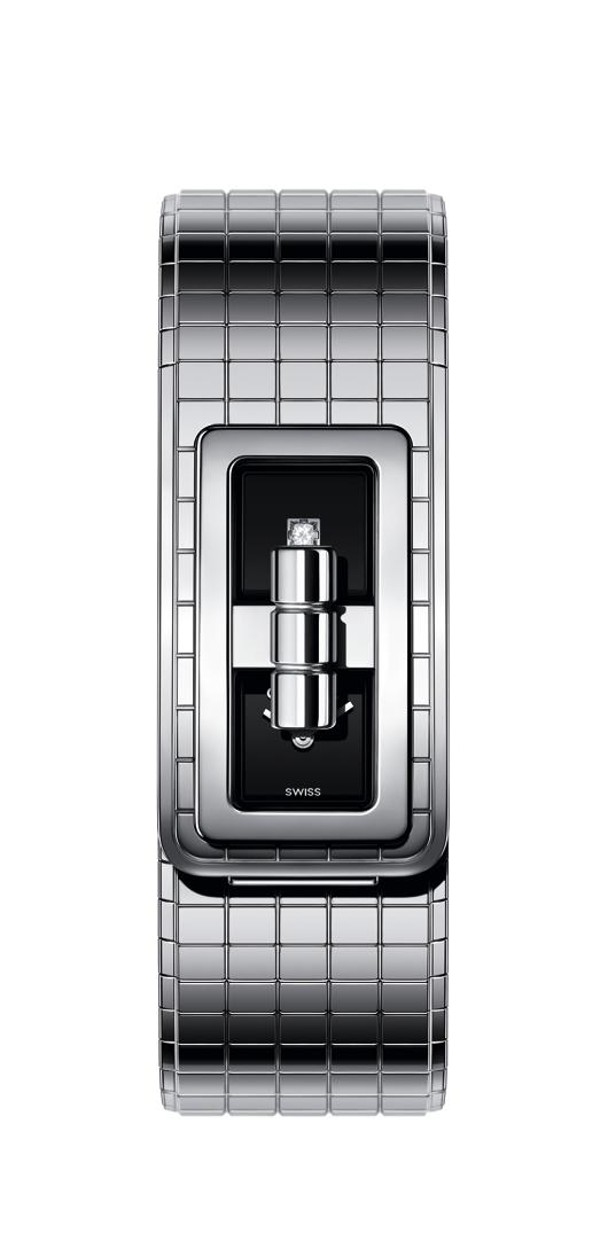 Chanel first entered the watchmaking industry in 1987, with the Première collection. The Première timepieces had strong octagonal shapes that mimicked the bird's eye view of Place Vendôme and the fragrance stopper of the brand's signature No. 5 perfume.
Since then, the brand has only launched a handful of new collections: J12 in 2000; Boy. Friend in 2015; and Monsieur – the brand's first watch for men – in 2016. Last year also signalled the debut of the brand's first in-house movement, the Calibre 1. Chanel also showcased its second in-house movement, aptly called Calibre 2, inside the Première Camélia Skeleton Watch.
So the launch of Code Coco suggests Chanel is more confident in flexing its horology muscles.