Like something that crawled out of Blade Runner 2049, MB&F's Octopod is a science-fiction lover's next favourite toy.
MB&F has partnered with Swiss clockmaker L'Epée 1839 again to present a new eight-legged table clock. The Octopod is inspired by cephalopods, marine chronometers and The Abyss.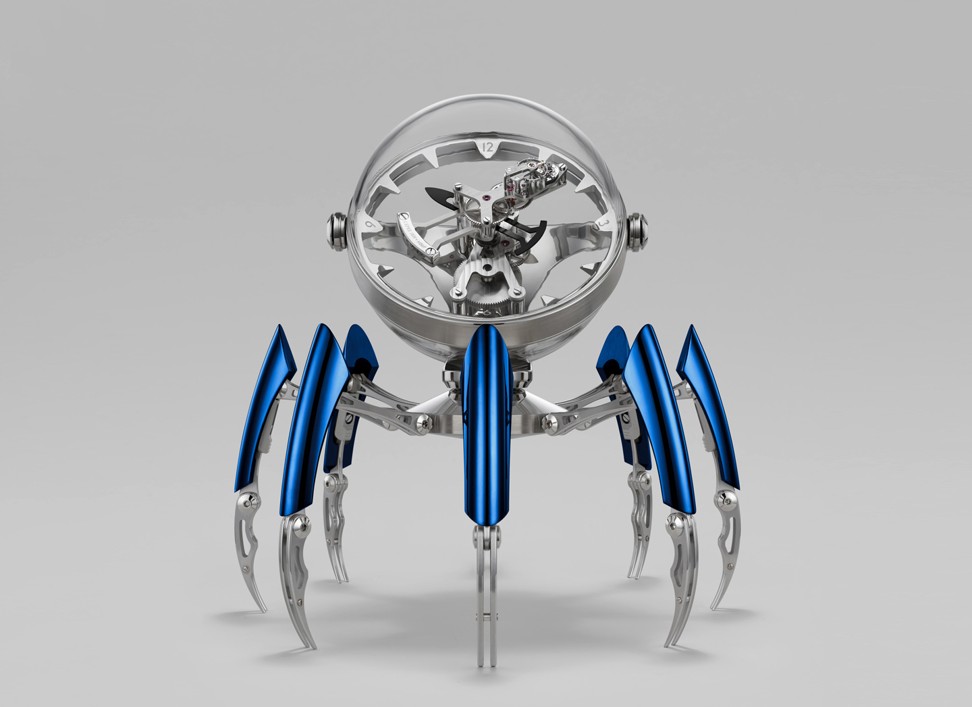 The clock, which represents MB&F's foray into water-inspired clocks, is available in three limited editions – black PVD, blue PVD as well as palladium. Each model is limited to 50 pieces.
Six over-the-top watches that dazzled Baselworld 2017
Supported by eight individual kinetic legs that are adjustable in height, the bubble-like sphere displays the hours and minutes precisely.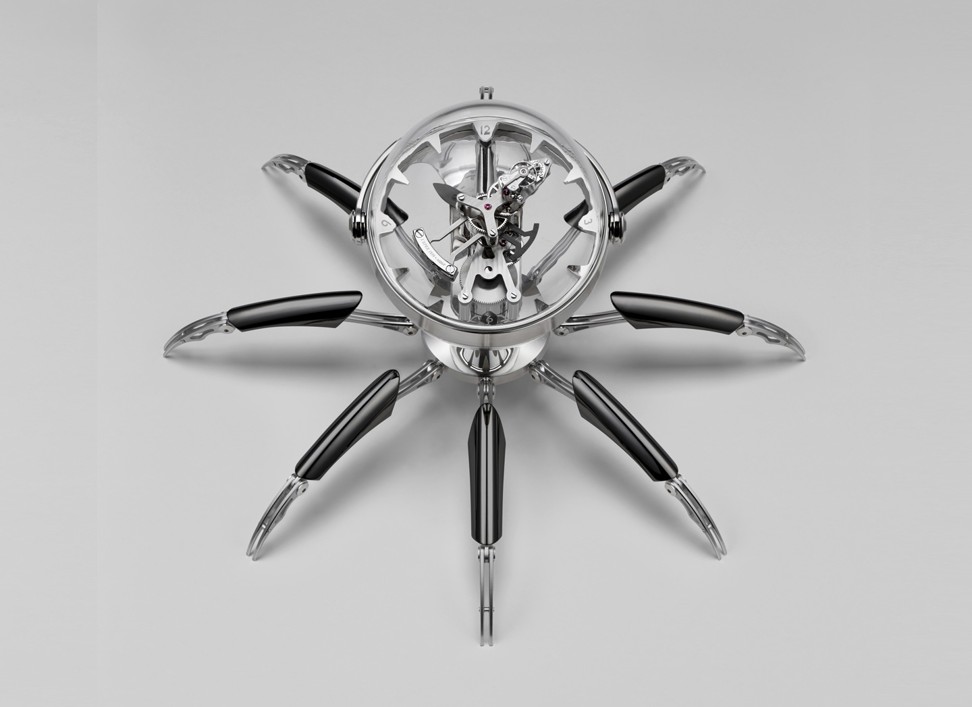 Jaeger-LeCoultre reinvents the Atmos clock
Not only does the mechanical octopus clock boast a transparent spherical head, it also rotates 360 degrees every 60 minutes thanks to its pulsating escapement.