It's not every day that you get to see all 10 pieces from Officine Panerai's Luminor Sealand collection in one go. The series, known for its engraved case top featuring an animal in the Chinese zodiac, has been sought after among collectors and connoisseurs.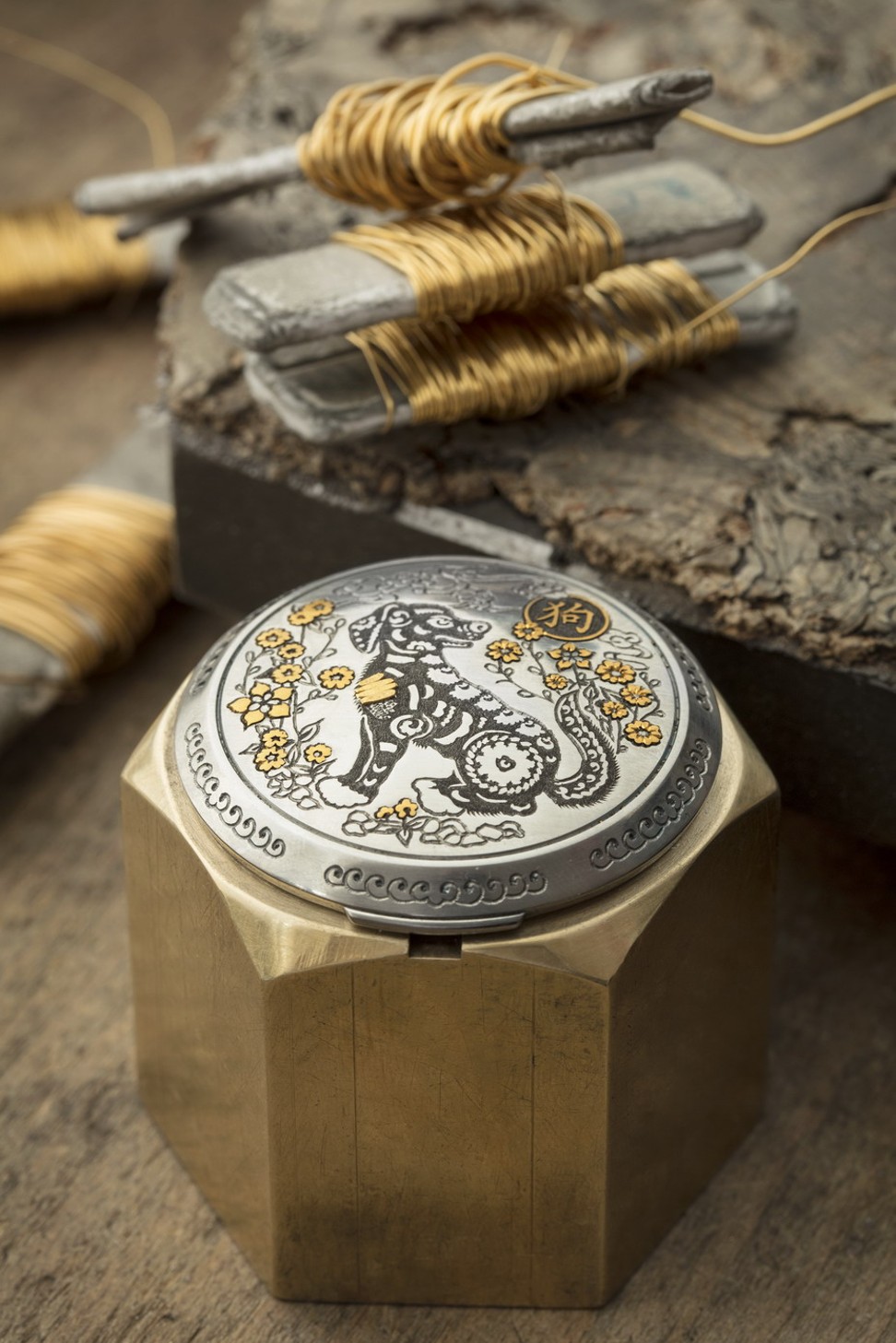 On Sunday only, you will have the chance to see all the watches in the collection at Panerai's Canton Road flagship store. The pieces are on loan from an avid Asian collector.
It wasn't until 2009 that the Italian watchmaker launched the first Luminor Sealand Chinese zodiac watch to celebrate the Year of the Ox.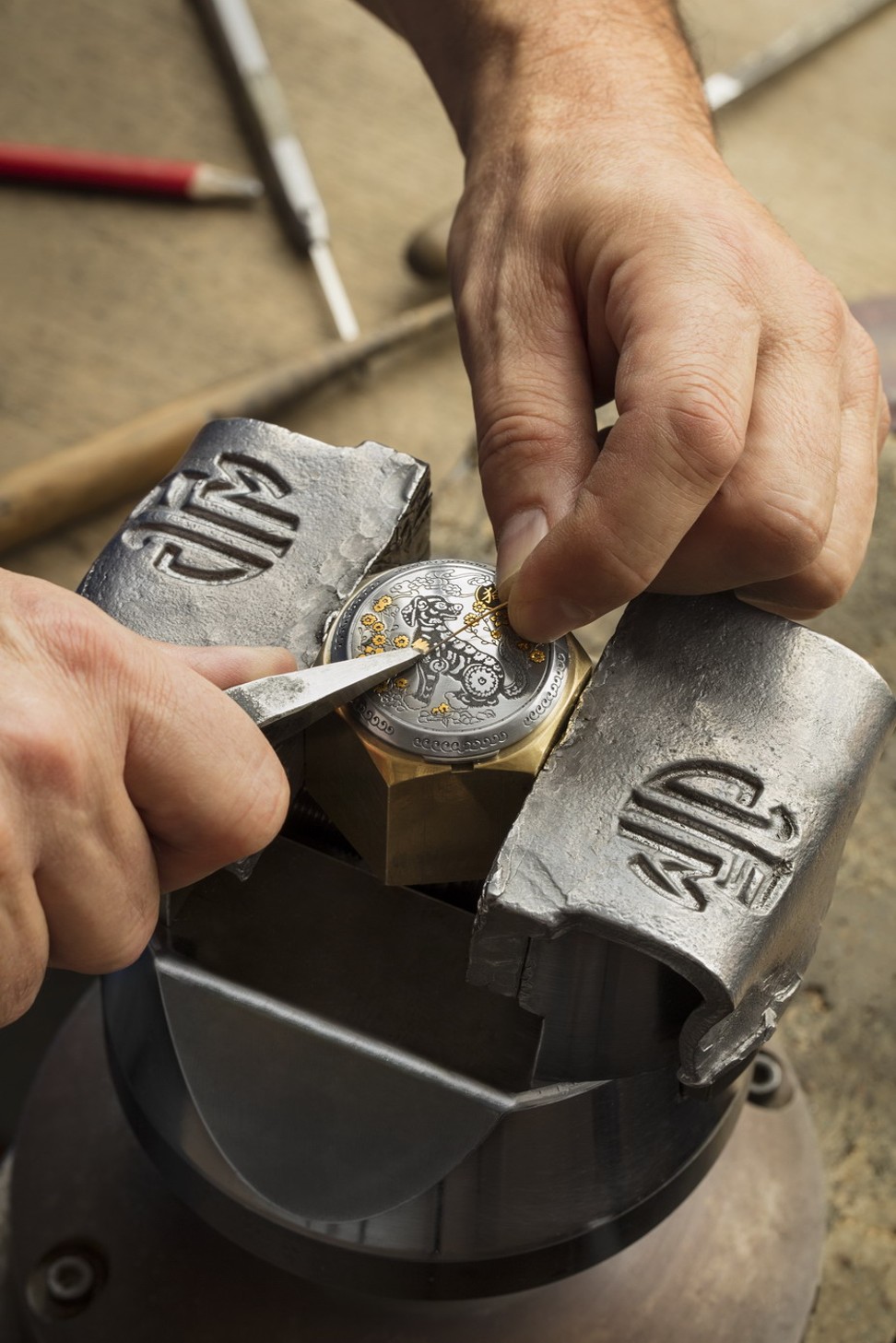 The exhibition on Sunday features all 10 pieces made so far, including the latest addition celebrating the Year of the Dog, which is now available for order in a limited series of 88 pieces only.
The engraved watch cover requires a special technique called sparsello, which inlays gold threads onto the engraved steel lid. Skilled artisans are sometimes required to engrave freehand to create unique results.
Panerai unveils stunning concept watch at SIHH, the Lab-ID, in a limited edition of 50 pieces
Panerai invited a master engraver, Quentin Bogousslavsky, to the exhibition. He will demonstrate the delicate craftsmanship behind the Chinese zodiac engraved cases.
Vivian Chen caught up with the artisan at the preview to find out more about the savoir faire.
Can you tell us what's the biggest challenge in creating the piece?
QB: It's challenging to engrave on a steel top. It takes about 40 to 60 hours to hand engrave the case cover. After I draw the pattern on the top, then I'll work on the engraving. There are many different techniques involved, depending on the pattern.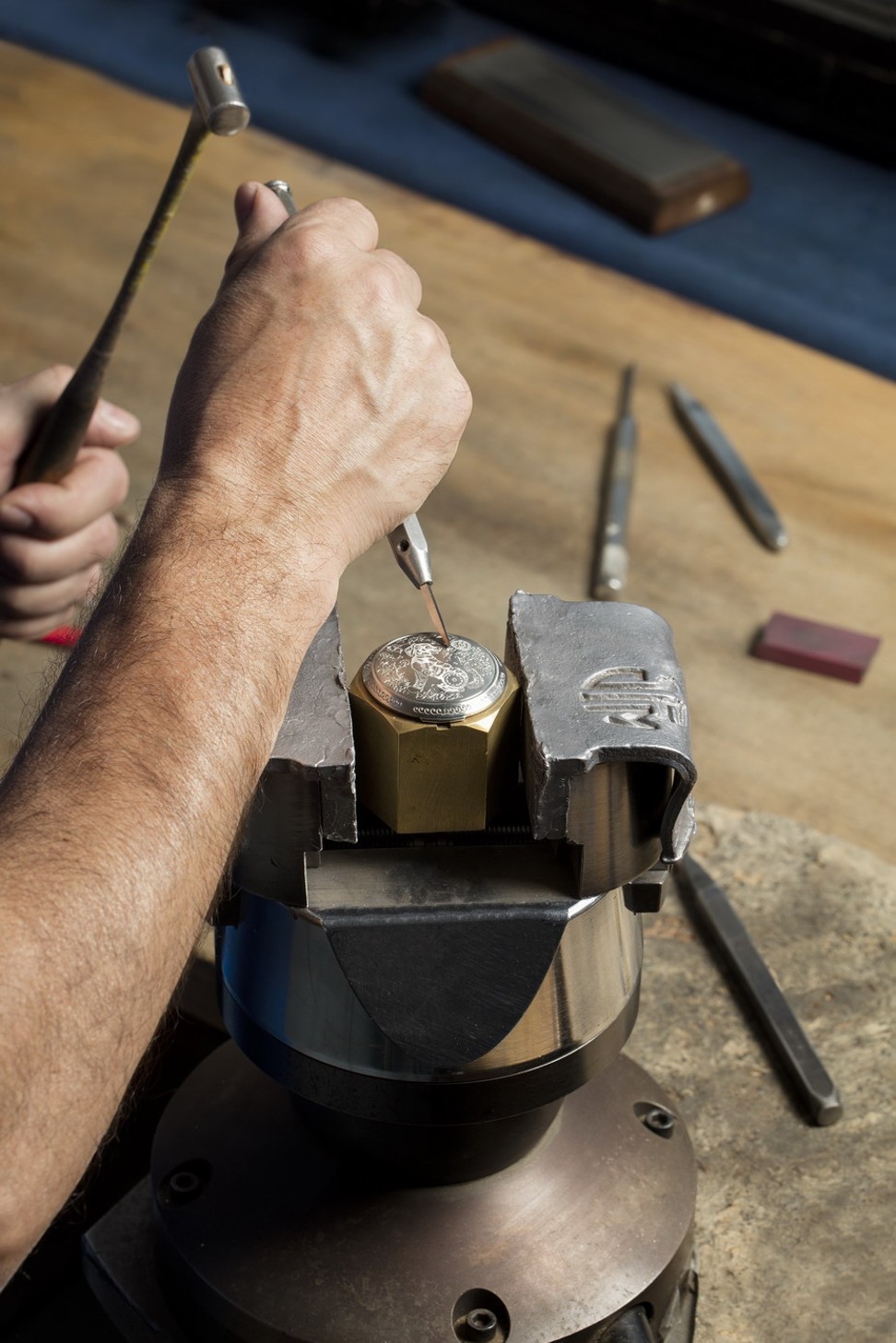 Can you tell us about the tools that you use to create the pieces?
QB: I sometimes create my own tools for different purposes to perfect the engraving. I also customise some of store-bought tools to make them work for my projects. It takes patience, experience and, of course, imagination as well.
Celebrate Lunar New Year with luxury rooster watches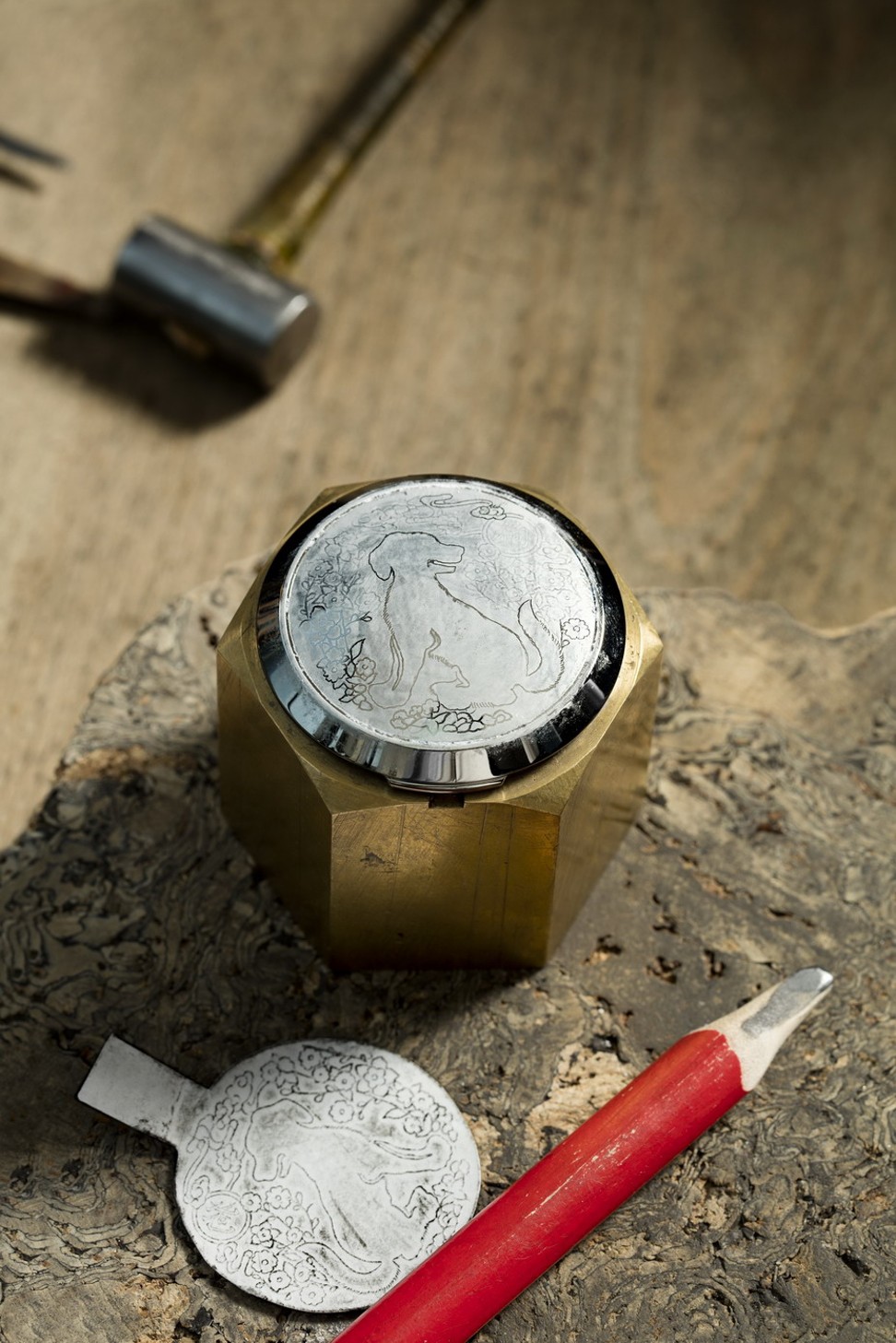 Which Chinese zodiac sign was the most complicated to engrave on the watch cover?
QB: I think because of the level of complexity, the rooster is the most challenging. There are no major differences between engraving a Chinese motif or a Western motif. As an engraver, I think it's important to adapt and be flexible [with various designs].
Panerai recreates rare vintage pieces for SIHH 2017
How many years of training does it take to perfect the skills?
QB: I've been in the trade for 30 years. I would say it takes at least 10 years of experience to be able to master such skills.
What's your secret to honing your skills throughout the years?
QB: It's important to take the time that's needed. I enjoy working on complicated and unique timepieces.
The Luminor Sealand Collection Exhibition will be held at Officine Panerai Canton Road Boutique, 2 Canton Road, TST, on Sunday October 29, from 11am-7pm