Nearly a century ago in 1917, Pierre Cartier – grandson of Louis-François Cartier, founder of the eponymous luxury jewellery and watch company – traded a magnificent double-strand natural pearl necklace and US$100 for a mansion in New York's bustling Fifth Avenue. The grand mansion today still serves as the high jeweller's flagship store.
"Natural pearls were more expensive than diamonds back then," says Pierre Rainero,Cartier's director of image, style, and heritage. "We had a pearl salon before we had one for diamonds."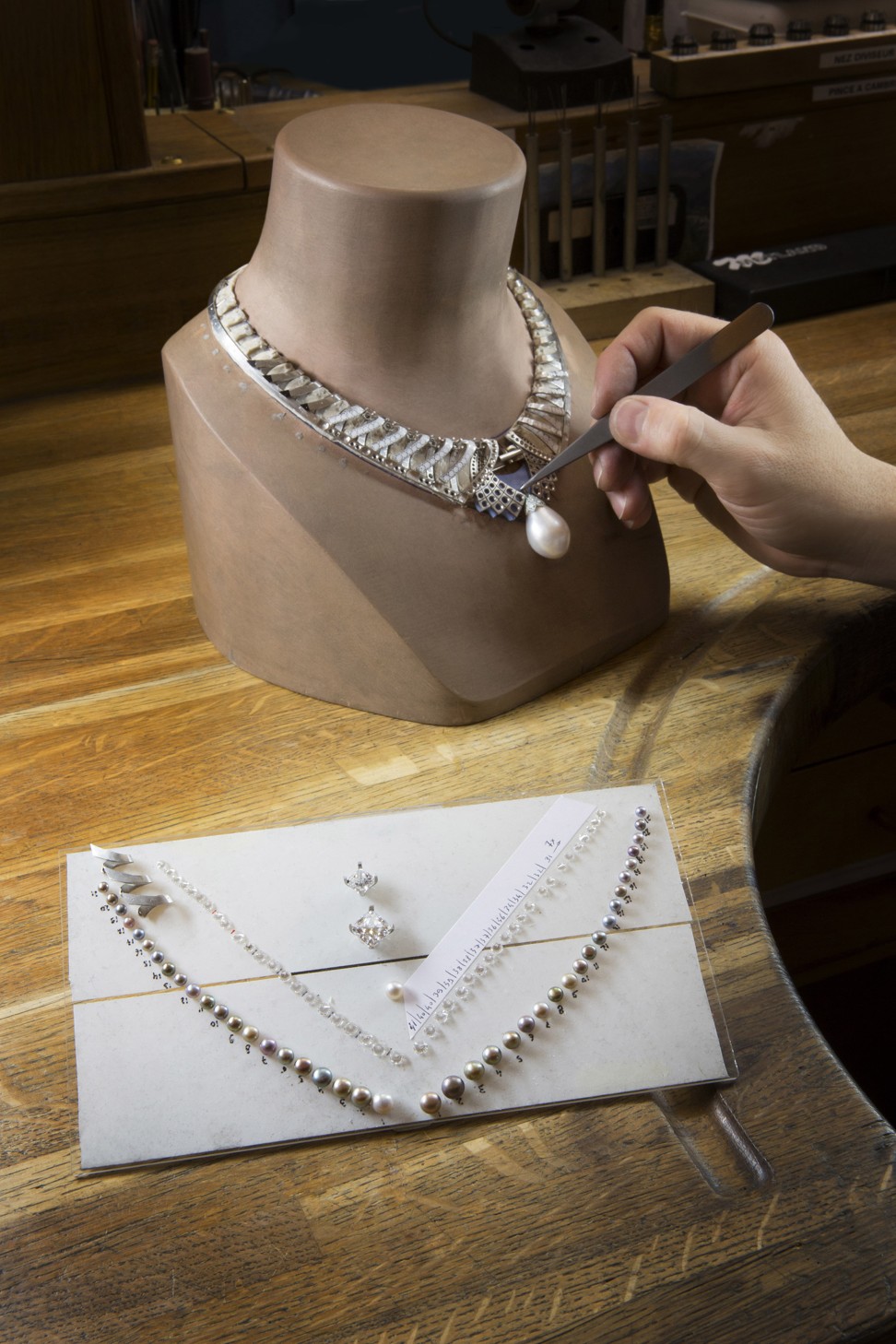 In 1983, Japanese jeweller Mikimoto invented cultured pearls. Before cultured pearls became popularised, natural saltwater pearls were extremely valuable because of their rarity and natural beauty. Natural pearls were highly coveted by the rich and the famous, including socialites and royalty.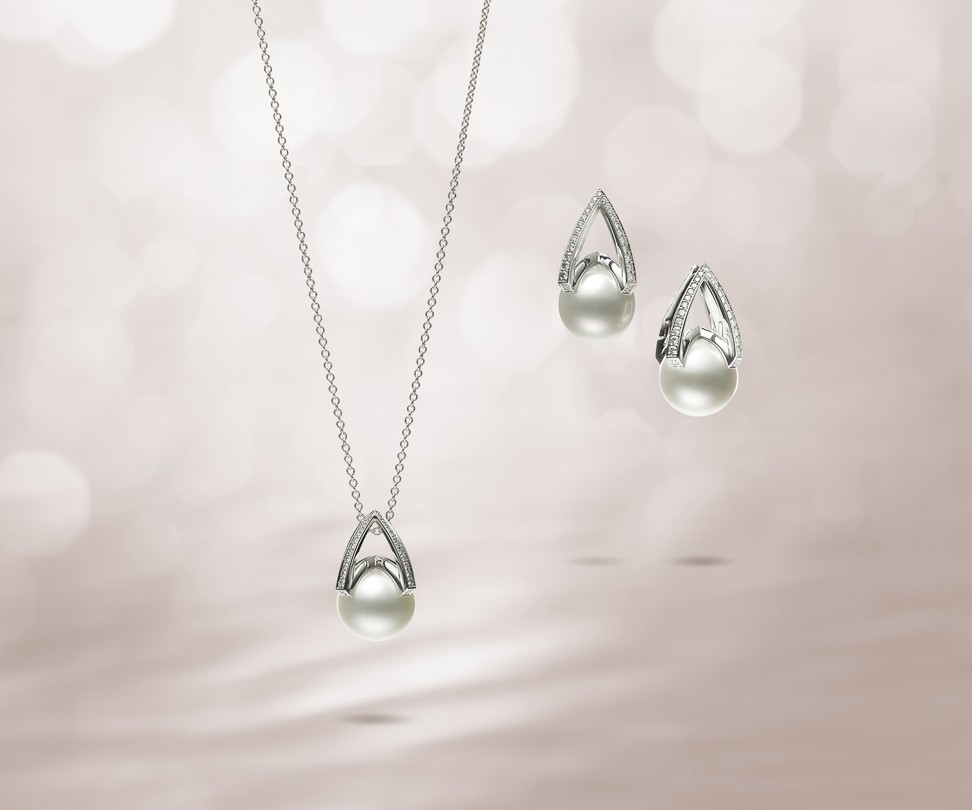 High jewellers such as Chaumet, Cartier and Van Cleef & Arpels have incorporated pearls, especially natural pearls, in their pieces.
"Chaumet was one of the first maisons to appraise pearls at the end of 18th century and beginning of the 19th century, when Joseph Chaumet created the first gemmology laboratory," says Chaumet CEO Jean-Marc Mansvelt.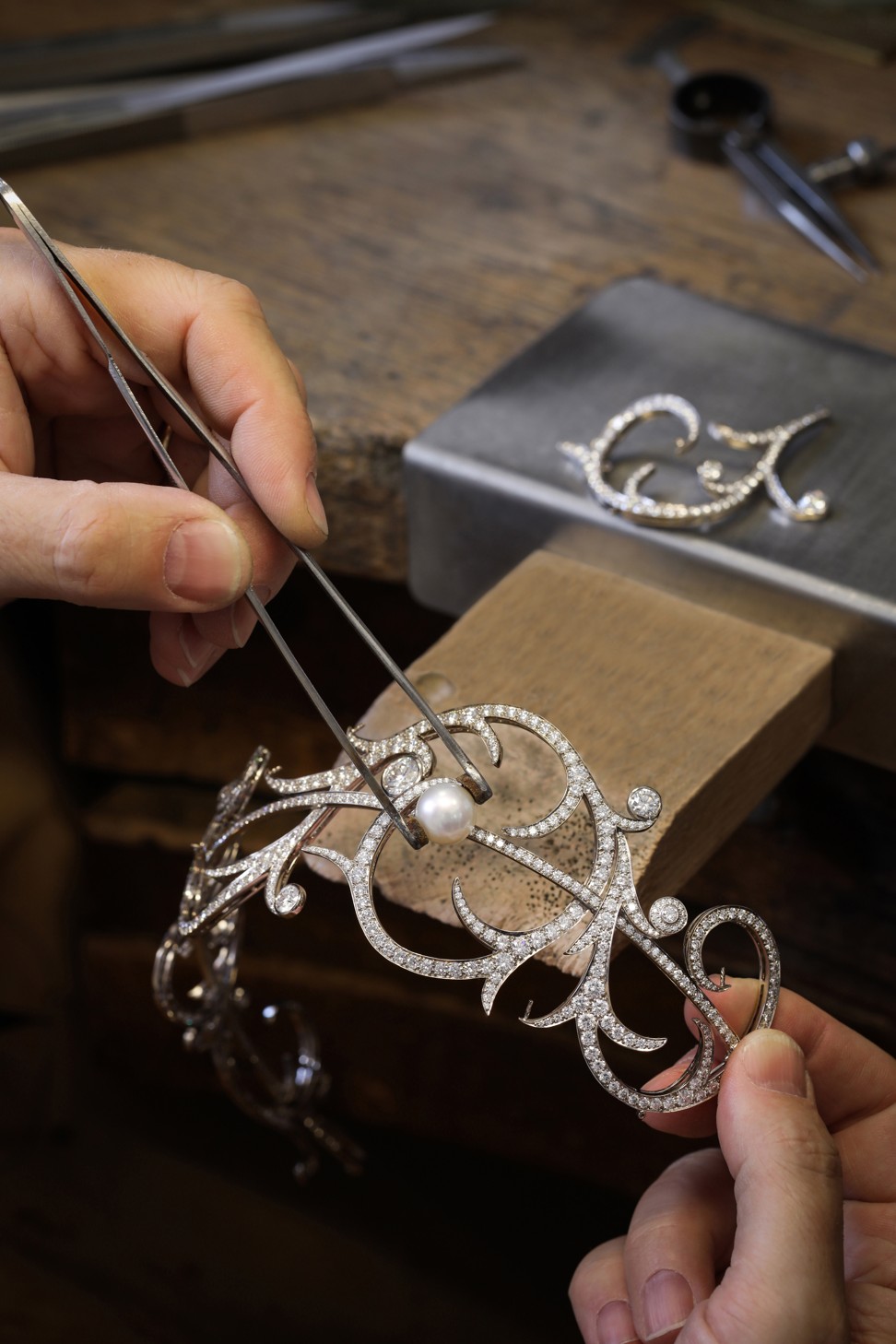 Pearl jewellery renaissance continues with updated designs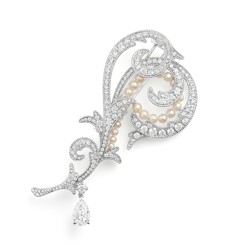 Pearls have been making a strong comeback over the past few years. Cultured pearls, as well as natural pearls, were featured in high jewellery pieces by established heritage maisons, in a new fashion that moves away from the traditional setting and opts for more contemporary designs. Pieces with natural pearls are becoming even more coveted as pollution in the oceans rises.
"Collectors have always [loved] natural pearls due to their rarity and lustre," says May Lim, Christie's Hong Kong's associate vice-president and specialist in jewellery. "There are more conversations about them due to water pollution and overfishing in recent years."
Auction records reflect a high market demand for natural pearls. The famous La Peregrina pearl, circa mid-16th century and later owned by actress Elizabeth Taylor, was auctioned for a record price of more than US$11 million at Christie's in 2011.
More recently, in 2015, a double-strand natural pearl necklace with detachable drop-shaped pearls, owned by the former queen of Sweden and Norway, was auctioned for more than US$3.4 million at Sotheby's.
To satisfy customers' demand for natural pearls, the king of cultured pearls, Mikimoto, has included them in its high jewellery collections.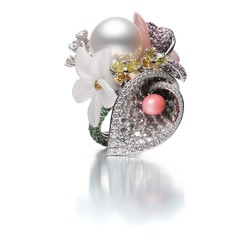 "People have rediscovered the rarity and preciousness of natural pearls," Rainero says. "In our unique pieces, we use only natural pearls which are really rare today."
Stephanie Rault, managing director of Van Cleef & Arpels Hong Kong and Macau, agrees. "The timeless aesthetic and femininity of pearls [appeal to women] of all ages and around the world."
People have rediscovered the rarity and preciousness of natural pearls. In our unique pieces, we use only natural pearls which are really rare today
Apart from natural pearls, cultured pearls of significant sizes with excellent lustre and overtones are also achieving impressive sales records at auctions, Lim says.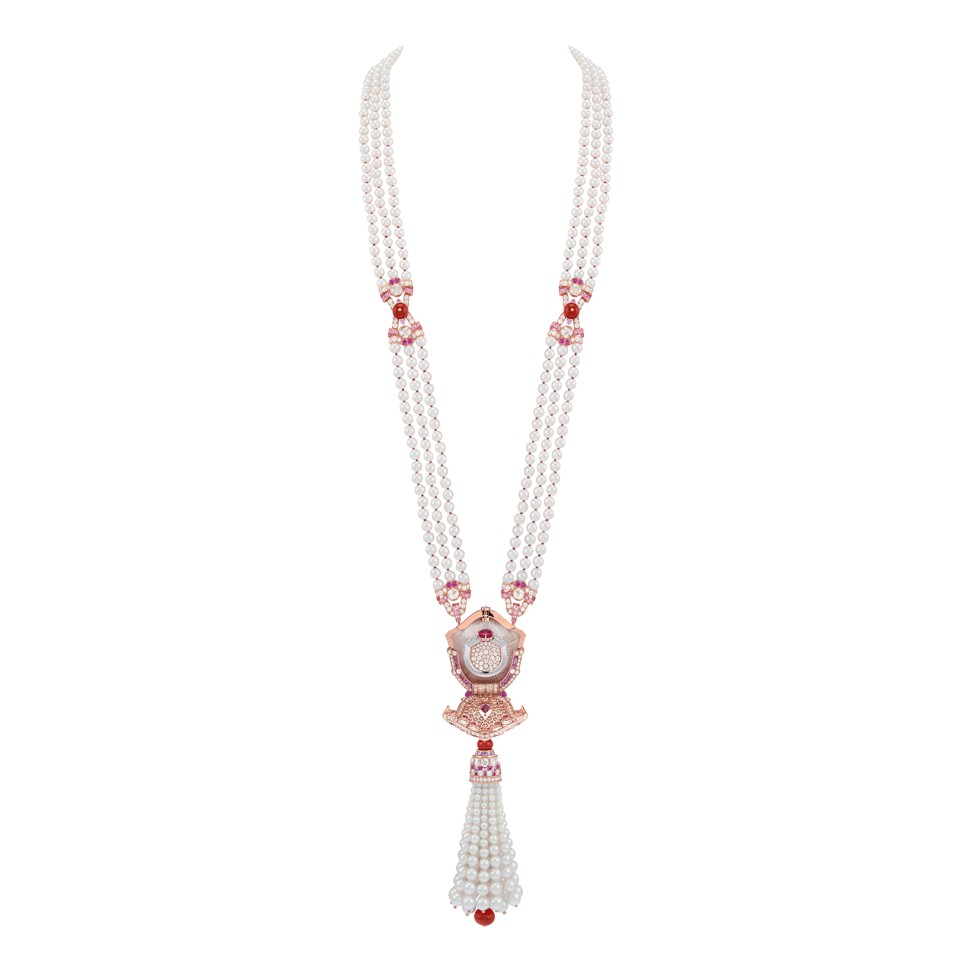 With rising interest from connoisseurs and collectors, high jewellery brands are offering pearl jewellery with vibrant and modern designs in their latest collections.
"Jewellery is changing; there are progressive evolutions," Mansvelt says. "Considering the high value of the creations, clients are looking for an enduring story – a history of savoir-faire. They also expect creativity and inspiration, not a reproduction of existing pieces."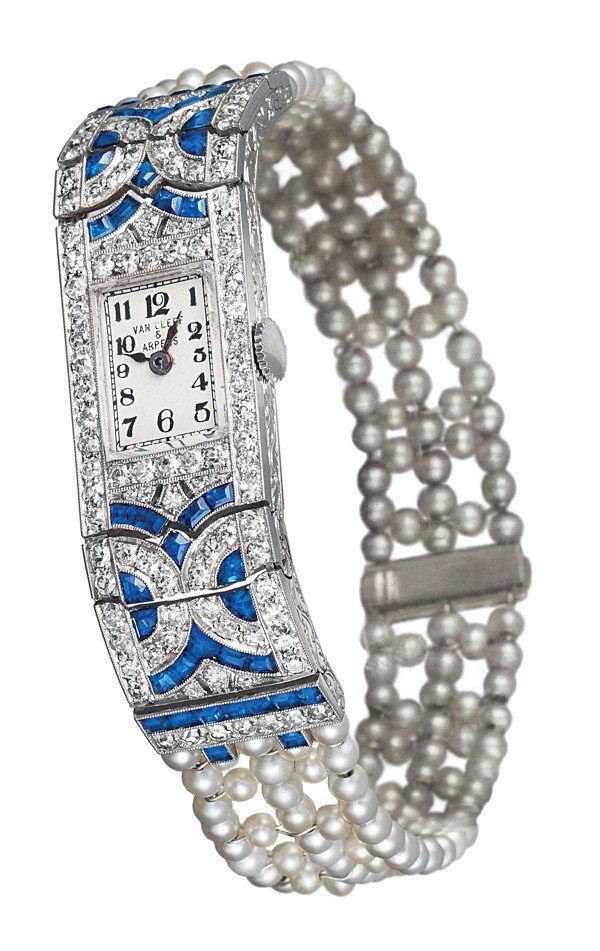 Chaumet, for example, included in its latest high jewellery collection an elegant Valses d'Hiver tiara crafted in white gold set with a 12mm diameter white cultured pearl from the South Sea and cultured pearls from Akoya. Cartier, too, paid tribute to the legend of its New York flagship store (the pearl necklace that Pierre Cartier traded in) with a modern interpretation of the original necklace. The new piece features 270 white and coloured natural pearls matched with diamonds.
French folklore inspires high-jewellery collections by Chanel, Boucheron and Chaumet
Chanel, whose founder Coco was known for her passion for cultured pearl jewellery, has also been incorporating pearls in its high jewellery collections. The latest French Riviera-inspired Flying Cloud collection features an impressive five-string pearl sautoir necklace inspired by a sailor's jacket.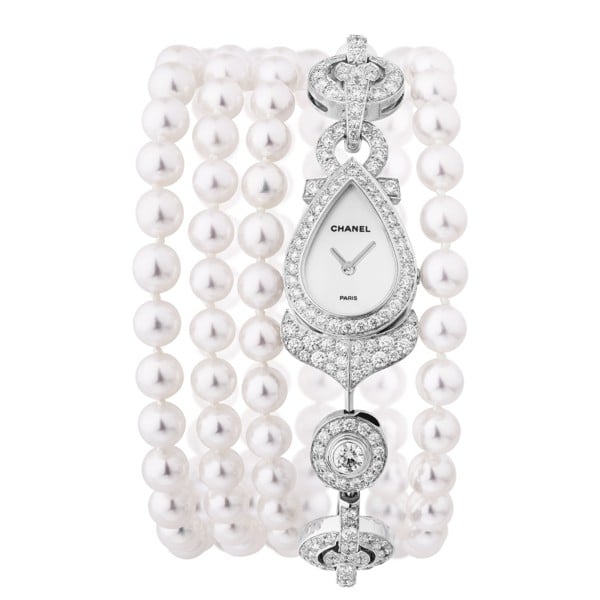 Modern interpretations of pearl jewellery often match them with other precious stones, such as diamonds, rubies, emeralds and lapis lazuli. "Like diamonds, it depends on what you do with the pearls to create a more modern image," Rainero says. "We have always gone beyond the traditional style for pearls by integrating their intricate beauty in [different compositions]. For example, we have created a piece that uses diamonds of different cuts and colours with coloured pearls – it's a different way of using pearls in high jewellery."
Van Cleef & Arpels took a step further and opted for a whimsical design with a pearl necklace in its latest Le Secret high jewellery collection. The Oiseau sur la branche long necklace, which matches white cultured pearls with ruby and onyx beads, is a transformable piece that can otherwise reveal a sheltered bird motif in the pendant.
How it's made: Van Cleef & Arpels' Le Secret collection lets craftsmanship shine
"We want to create jewellery that's timeless and innovative," Rault says. "We've been using pearls as a centrepiece and also as a contrasting [addition] to emphasise other gems."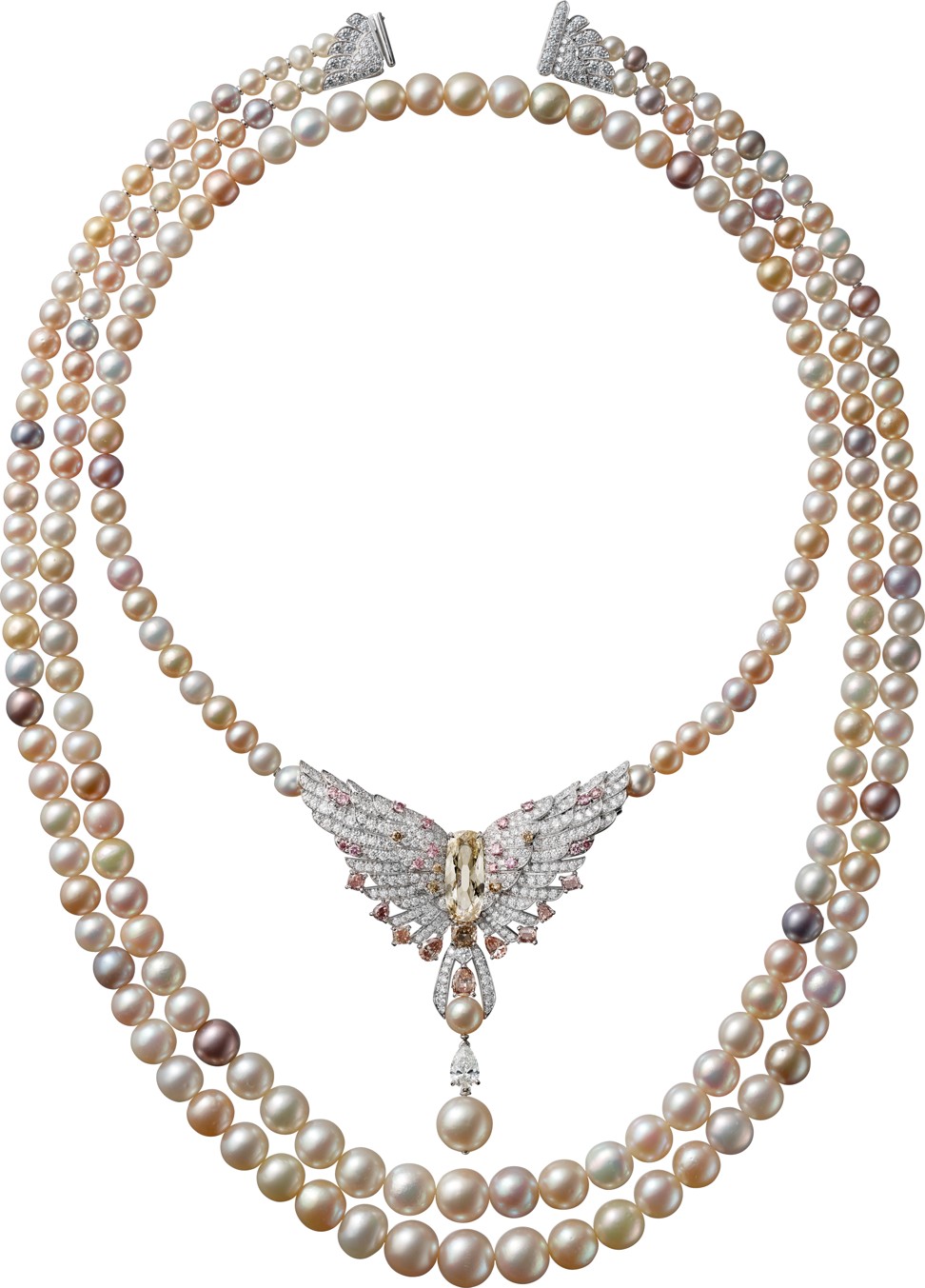 With connoisseurs' growing appetite for precious and modern pearl jewellery, high jewellers are keeping up with the trend.
"Pearls evoke an emotion that's different from diamonds or rubies," Mansvelt says. "Their natural beauty requires extra care, which makes them special."