Over at LVMH, there was cause for celebration as Zenith unveiled on September 14 what it called "the world's most accurate mechanical watch", thanks to a new type of oscillator.
The humble oscillator, which has remained largely unchanged since it was first created by Christiaan Huygens in 1675, has undergone a major engineering overhaul. Gone are the 30 or so odd pieces that make up an oscillator. Now, it has been reimagined as a monolithic whole made of monocrystalline silicon, with parts thinner than a human hair. The oscillator itself is barely 0.5mm thick and is shock resistant up to 5,000G.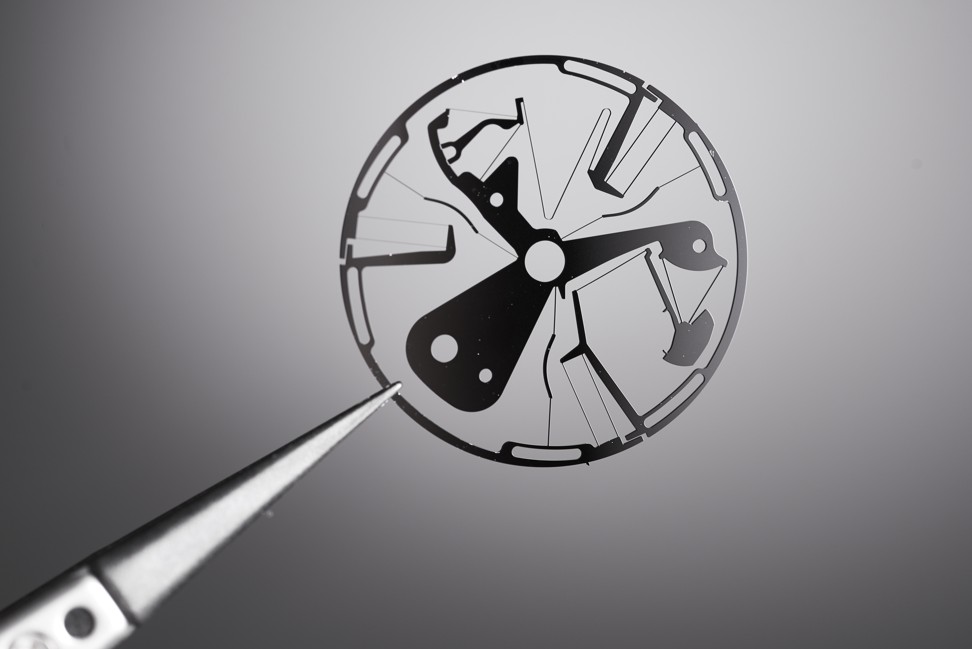 It beats at a frequency of 15 Hertz, but despite its high frequency, it is exceptionally accurate with a mean daily rate price to within 0.3 seconds. The accuracy is retained beyond 24 hours, at a continued rate for 95 per cent of its 60-hour power reserve.
The hi-tech material it is made of means it is insensitive to temperature gradients, gravity and magnetic fields, leading to greater precision.
Zenith reveals 'most precise mechanical watch ever made' thanks to new oscillator
One of the biggest benefits from using a monolithic model is that there is no friction to worry about, as it isn't rubbing against any other parts. And no friction means there is no need for oil or regular servicing, greatly enhancing the efficiency and reliability of the oscillator – and the watch as a whole.
"We are today entering eternity because nobody will ever forget what Zenith has done and presented today," said Jean-Claude Biver, president of the LVMH Watch Division, during the Asia launch of the oscillator and Defy Lab timepiece in Tokyo, Japan.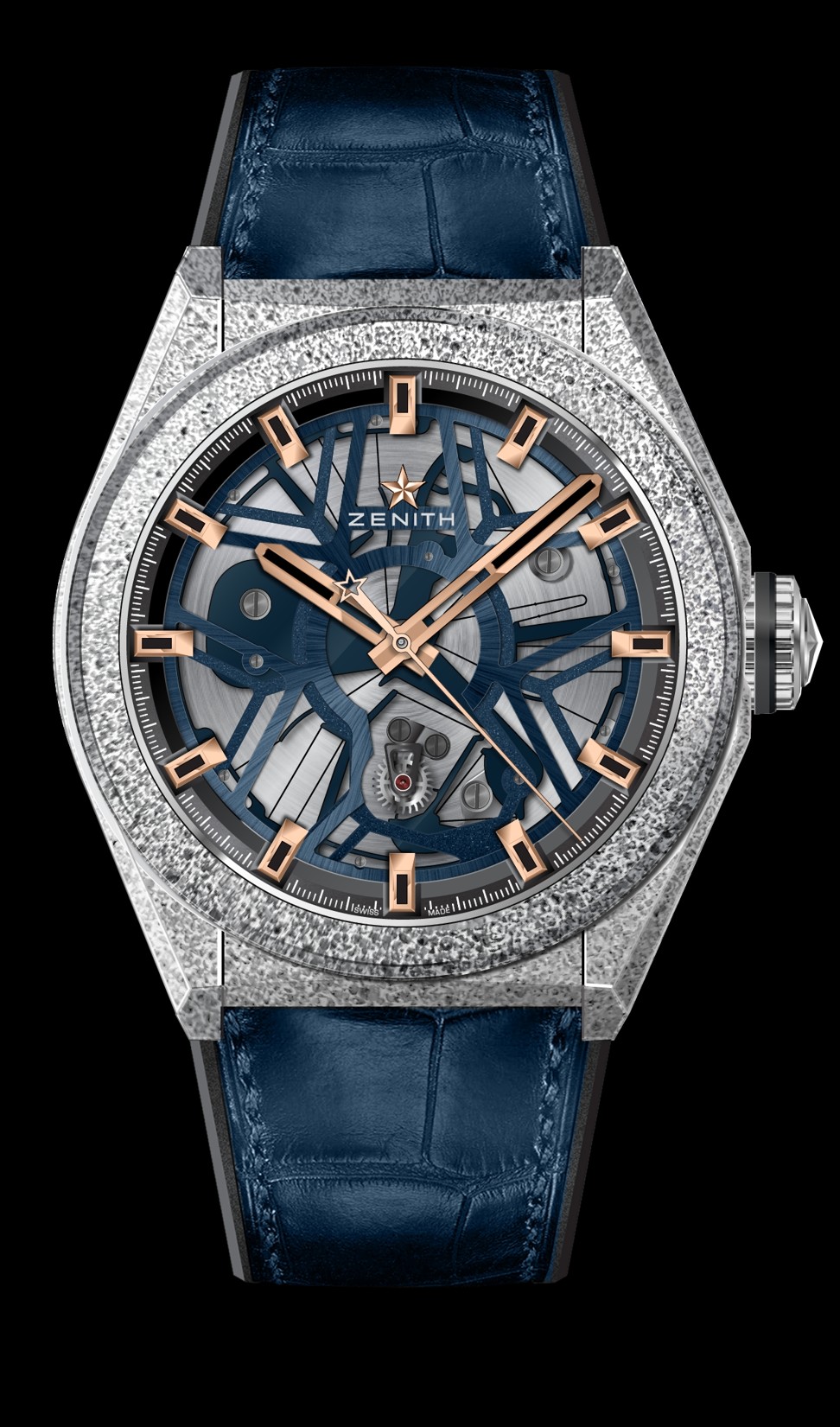 The credit for the oscillator goes to Guy Sémon, CEO of the research and development institute of the LVMH Watch Division, who approached Biver with the idea of creating a totally new approach to timekeeping in late 2013. With Biver on board, the project was named "X Time" and kept as a secret project between the two of them before opening it up to a select few.
The secret behind the oscillator, Biver says, is the compliant mathematics.
"[If other brands want to copy] they must have the formula. The problem is, it's not the shape that makes [the oscillator] work – it's the 220 pages of mathematical formulas," Biver says.
Biver estimates around 300 to 400 patents will be used to protect the top-secret formula.
Watch: Biver talks to STYLE about his new role as interim CEO, what he is looking for in his future replacement, and his vision for Zenith
"At a certain moment there were 247, but we are not finished," Biver says. "The [number of] patents we have covered is large … it means we have not [only] protected what we're doing, we've taken the advantage to protect what comes close [to the product]."
Right now the new oscillator is housed within the Defy Lab, whose 10 pieces of a limited edition sold out before the official launch date. The timepieces are powered by the new calibre ZO 342. The case is made of aeronith, a new open-pore metal foam material developed by Hublot's R&D department. It is an aluminium composite that is lighter than titanium, aluminium and carbon fibre.
But Biver says Zenith will continue to use the new oscillator, but in a smaller, different form, and at a competitive price that is in line with Zenith's pricing strategy.
Sometimes, unique watch collections can come out of casual conversations. Jean-Marc Pontroué, CEO of Roger Dubuis, was invited by Italian tyre manufacturer Pirelli to the Grand Prix in Monaco, where he sat near the pit stop watching the action. Out of curiosity, he asked where the used tyres go; and that question eventually led to the creation of the Excalibur Spider Pirelli – Automatic Skeleton, with a strap featuring rubber inlays from certified Pirelli winning tyres from real races. More conversations ensued, which led the Swiss watchmaker to Italian supercar legend Lamborghini.
At an exclusive event in September, at Lamborghini's headquarters in Sant'Agata Bolognese, Italy, the two major players in the luxury world announced a long-term partnership and the launch of two limited-edition watches named Excalibur Aventador S, one in eight pieces and the other in 88 pieces.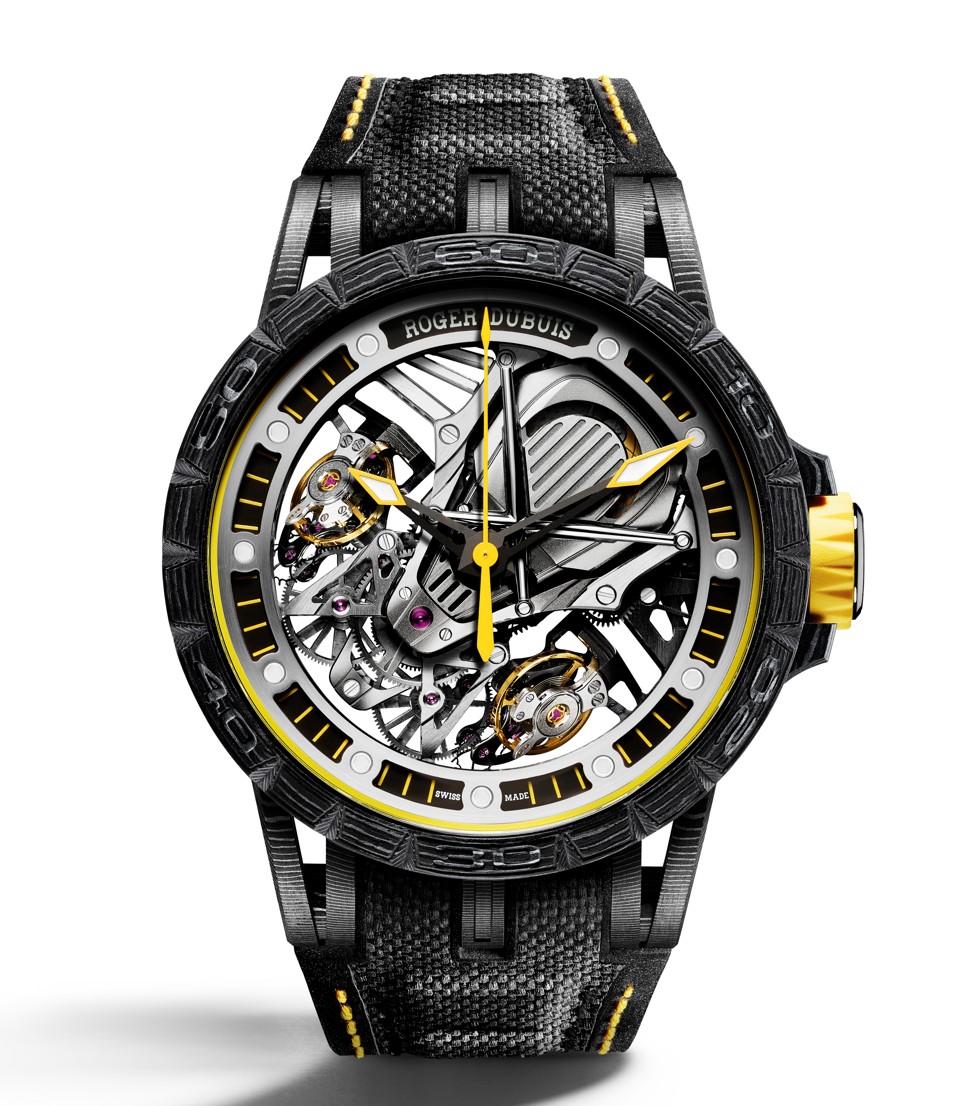 Housed in a multi-layered carbon case that has been a signature of Roger Dubuis, the exclusive skeleton double sprung balances were inspired by the supercar world and the mechanics at Lamborghini. The RD103SQcalibre works at a 2 x 4Hz frequency for greater resistance to gravity, and the jumping second has been developed to ensure precision of the calibre.
Pontroué also revealed at the event that the brand is developing a watch with parts made from 3D printing, a technology only used to assist in the design process.
Roger Dubuis teams with Lamborghini on luxury watches
Another watchmaker-carmaker partnership – between McLaren-Honda and Richard Mille – has resulted in the RM 50-03 tourbillon split seconds chronograph ultralight McLaren F1, which weighs less than 40 grams, strap included. It is believed to be the lightest mechanical chronograph
ever made.
The achievement has been made possible by a brand new hi-tech material. In collaboration with The University of Manchester, McLaren Applied Technologies and North Thin Ply Technology, Richard Mille has made the watch case with a new form of carbon that has been enhanced through the introduction of graphene, a nano material 200 times stronger than steel but six times lighter.
Richard Mille's RM 50-03 McLaren F1 weighs less than 40 grams – including the strap
Richard Mille has long used a patented carbon in its watches, and the enhanced version was made by impregnating the material's 600 layers of parallel filaments with a supercharged resin containing graphene. They are then compiled by a CNC machine that shifts the orientation of the fibres by 45 degrees between layers. The composite is then solidified at 120 degrees Celsius and 6 Bar of pressure. Inside the watch is the seven-gram movement with the baseplate and bridges made of grade 5 titanium and the patented carbon.
A transverse cage, crafted of the carbon and inspired by the wishbone suspension structure of a McLaren-Honda Formula 1 car, is affixed to the caseband, supporting the RM50-03 calibre.