Many independent brands raised pulses in the watch scene when they showed exciting pieces at the newLes Ateliers area at Baselworld this year.
Fiona Krüger, the Scottish designer in the limelight since 2013 for her mechanical, automatic Swiss-made skull watches and other designs for Speake-Marin, Ulysse Nardin and Fabergé, has taken another step into collaborative efforts.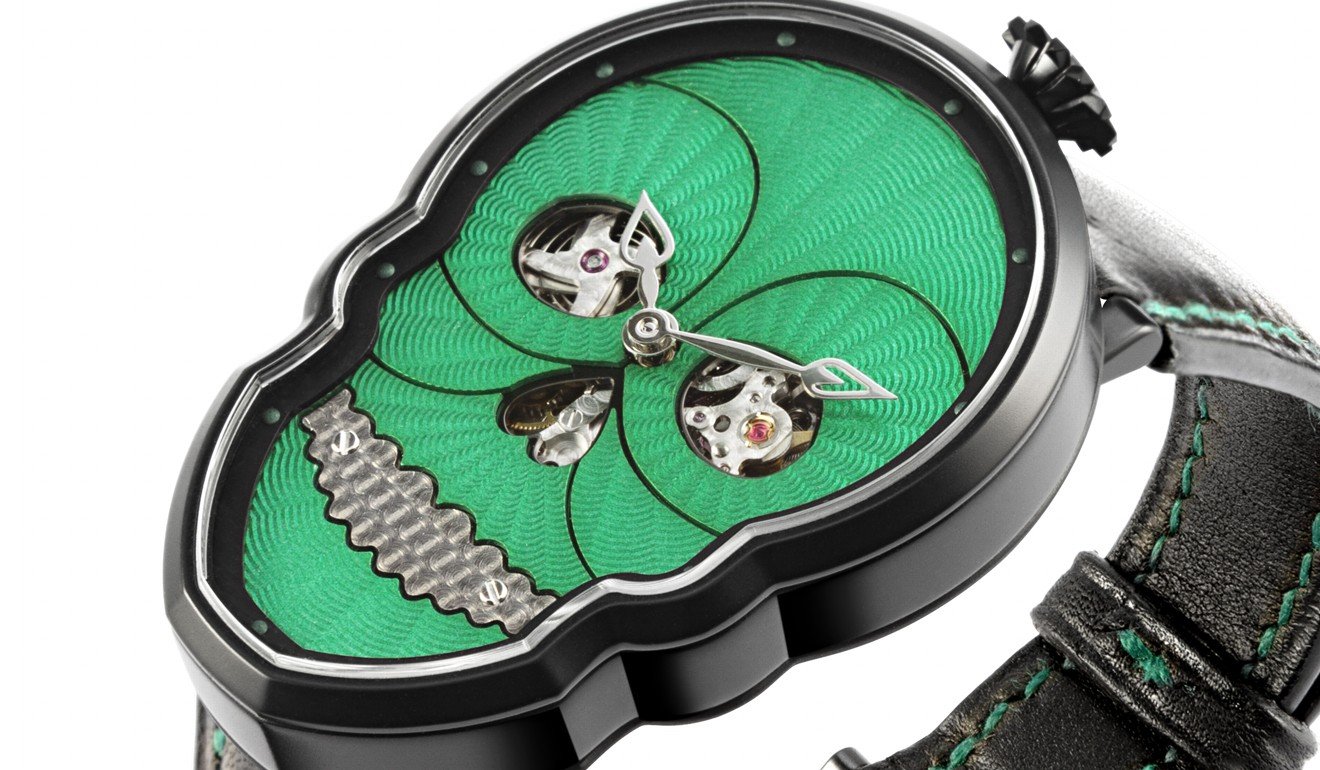 Her new collection features guilloche dials from masterful Finnish watchmaker Kari Voutilainen. With strong colours, using classical techniques to sketch an image, her design recipe seems to be throwing memento mori, haute horlogerie and a Mexican wrestler into a blender and serving it up cool. The Petit Skull collection is smaller than her earlier creations.
The watches, which are priced from 13,000 Swiss francs (HK$101,585) upwards, are not discreet – that was never Krüger's intention. "Traditional retailers that are not proactive find it hard – they have to evolve or they will fall behind," she warns.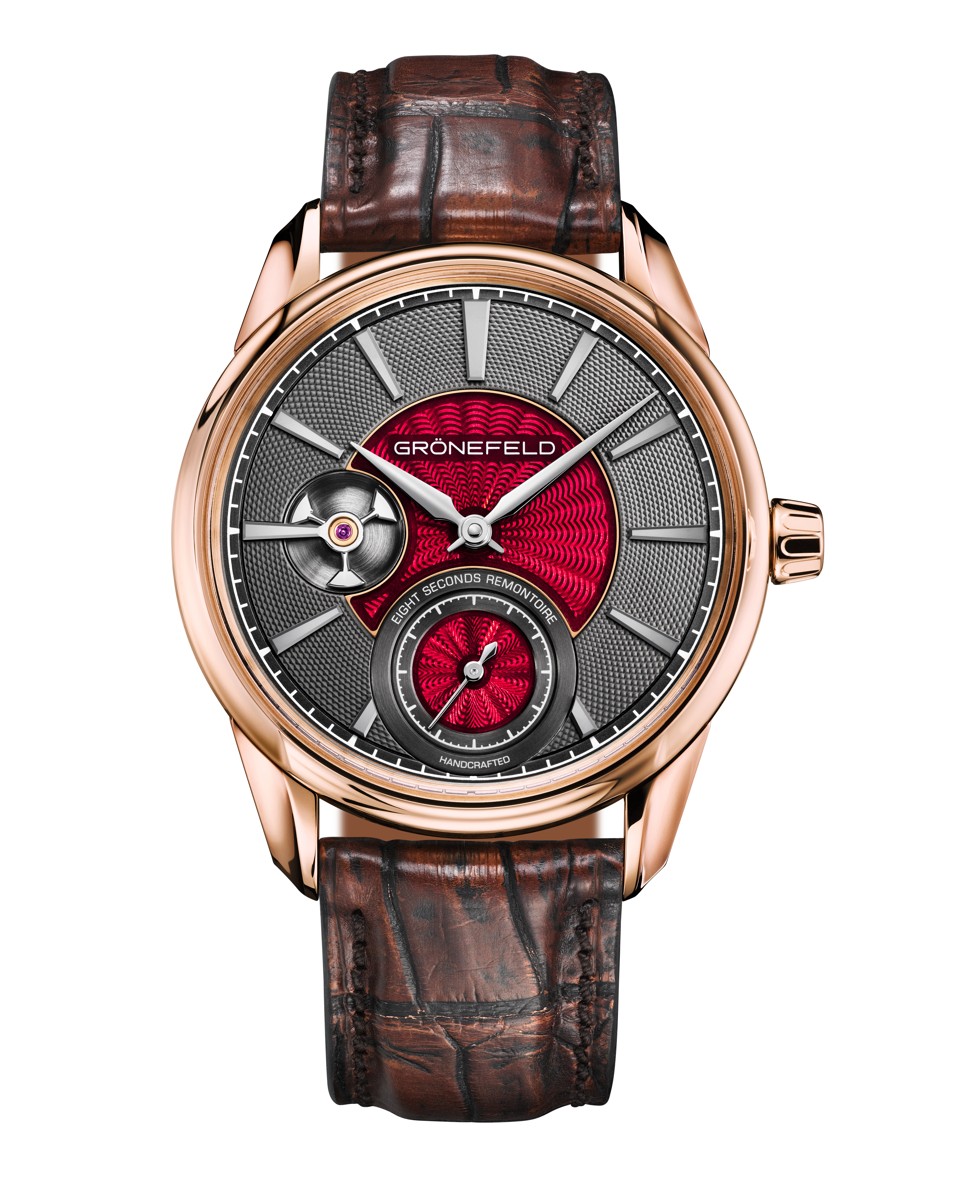 Another brand dialled-up by Voutilainen is the Grönefeld Brothers. Their 1941 Remontoire Constant Force features an eight-second remontoire. This miniaturised, complex system, inspired by the church clocks attended to by their father and grandfather, ensures synchronicity with consistent amplitude and rate by releasing an equally strong force which winds a small hairspring connected to the escapement every eight seconds.
Move towards realistic watch sizes and more elegant profiles is clear at Baselworld 2017
The watch won the Dutch brothers' their second Grand Prix d'Horlogerie in November 2016, and it is now available with these colourful guilloche dials. Prices start from 48,000 Swiss francs. If you want a special enamelled, engine-turned dial, you will need to add at least another 8,000 Swiss francs.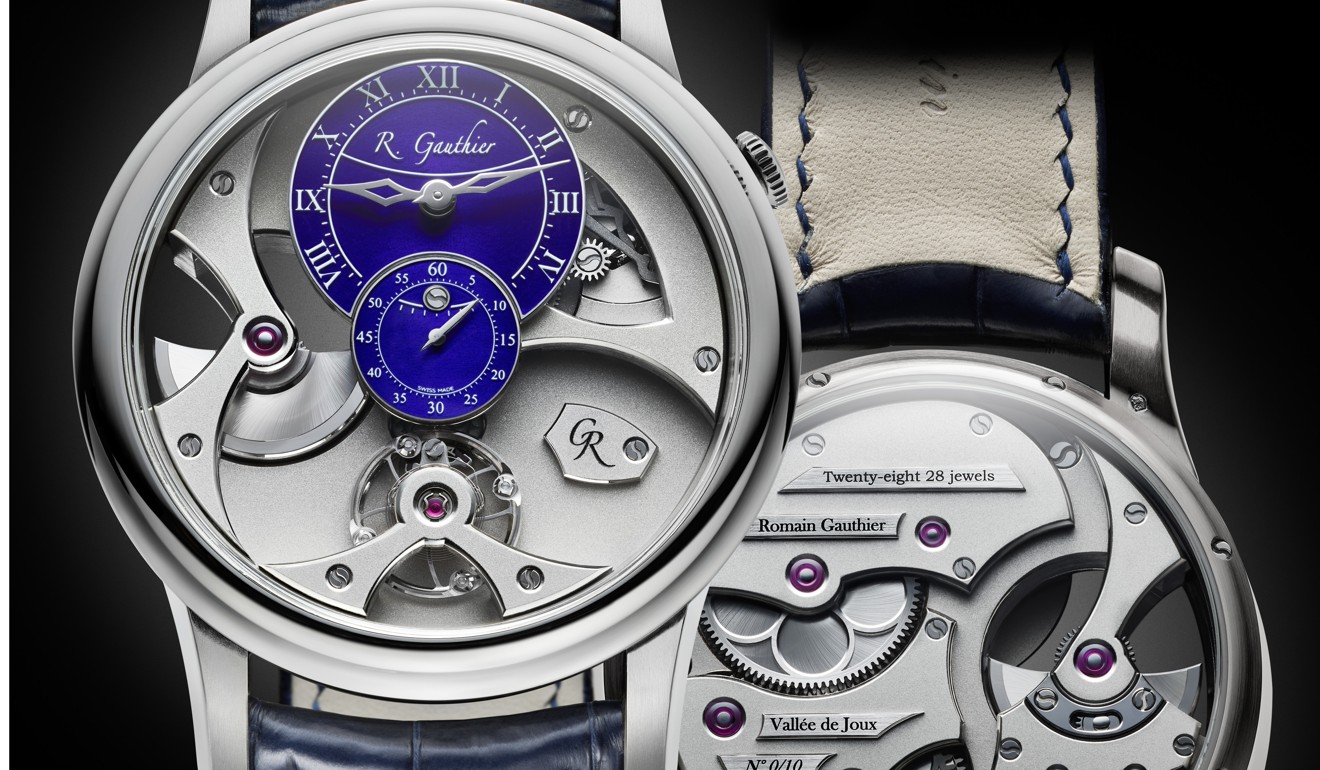 Romain Gauthier showed that haute horlogerie is not only about what innovations you make. How you make them is equally important. The time-only Insight Micro-Rotor may be mechanically simpler than his 2013 Grand Prix d'Horlogerie de Genève winner Logical One, but the execution is breathtaking – with 95 per cent of the parts from his own manufacture. The price? In platinum 88,000 Swiss francs, which would outdo the red gold version in any beauty contest.
Indie watchmaking king Max Büsser of MB&F collaborated with L'Epee on the Octopod, an eight-legged 35,000 Swiss-franc mechanical creature, which doubles up as a kinetic sculpture. Its gimballed head features a clock reminiscent of ship's chronometers.
Traditional retailers that are not proactive find it hard – they have to evolve or they will fall behind.
MB&F also showcased the HM7 Aquapod, the world's first wristwatch resembling a jellyfish. The groundbreaking act from the 12-year-old brand was in showcasing its own M.A.D. Gallery, for mechanical arts. The brand opened its first space in Geneva in 2011.
The Baselworld pop-up version displayed the Kafkaesque mechanical creatures of Gaby Wormann and handmade lights by Frank Buchwald. Buchwald was the first M.A.D. artist, and M.A.D. was Wormann's first gallery and they have sold pretty much everything she has ever made. "It was insane. The gallery had 300 to 500 visitors per day – real visitors hanging around talking, looking, asking for info – and buying," Büsser says. "We will have another 16 million Swiss francs in global turnover."
Finland's Stepan Sarpaneva is famous for his chunky bezels with six cut-outs placed at the even hours and his peculiar "man in the moon" moon-phase design inspired by Finnish moonshine.
In 2017 he introduced a marriage between Sarpaneva Watches, which start from around 10,000 Swiss francs, and his entry-level brand Sarpaneva Uhrenfabrik Helsinki (S.U.F Helsinki), which starts from less than 3,000 Swiss francs. The brown-dialled, automatic S.U.F Helsinki Vetehinen, limited to 26 pieces, could be yours for 4,800 Swiss francs.
Six over-the-top watches that dazzled Baselworld 2017
From the Académie Horlogère des Créateurs Indépendants (AHCI), the biggest noise was made by David Candaux from Valée de Joux.
The asymmetrical D.Candaux 1740: The first 8, is the first watch bearing his name. It features a doubly inclined tourbillon, costs 216,000 Swiss francs – and combines three patents, eight design registrations, years of research, and countless hours of handwork at the bench.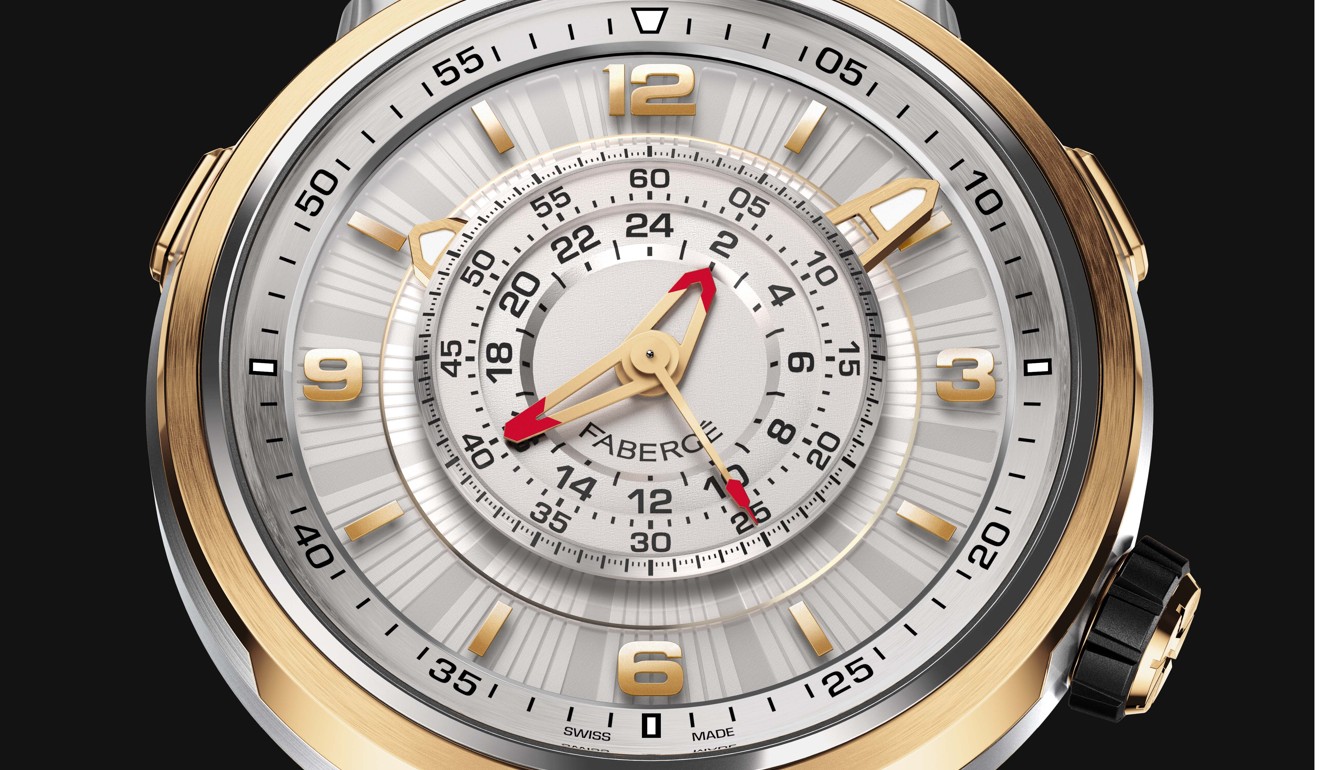 Jean-Marc Wiederrecht, independent watchmaker and founder of Agenhor, has had a new chronograph brewing on the side for nine years. The first client for this was Fabergé. This new chronograph system has all hands centralised. The Fabergé Visionnaire Chronograph costs 40,000 Swiss francs.