Urwerk unveiled the UR-210 Amadeus, an eye-catching sci-fi inspired design mixed with 18th century baroque. Named after legendary composer Wolfgang Amadeus Mozart and released at Baselworld to coincide with the brand's 20th anniversary, the timepiece is a rendition of one of Urwerk's flagship models. Flung into a temporal particle accelerator, this futuristic watch collides with the past to emerge transfigured as a flamboyant anachronism.
The avant-garde brand was founded by brothers Felix and Thomas Baumgartner, and artist and designer Martin Frei.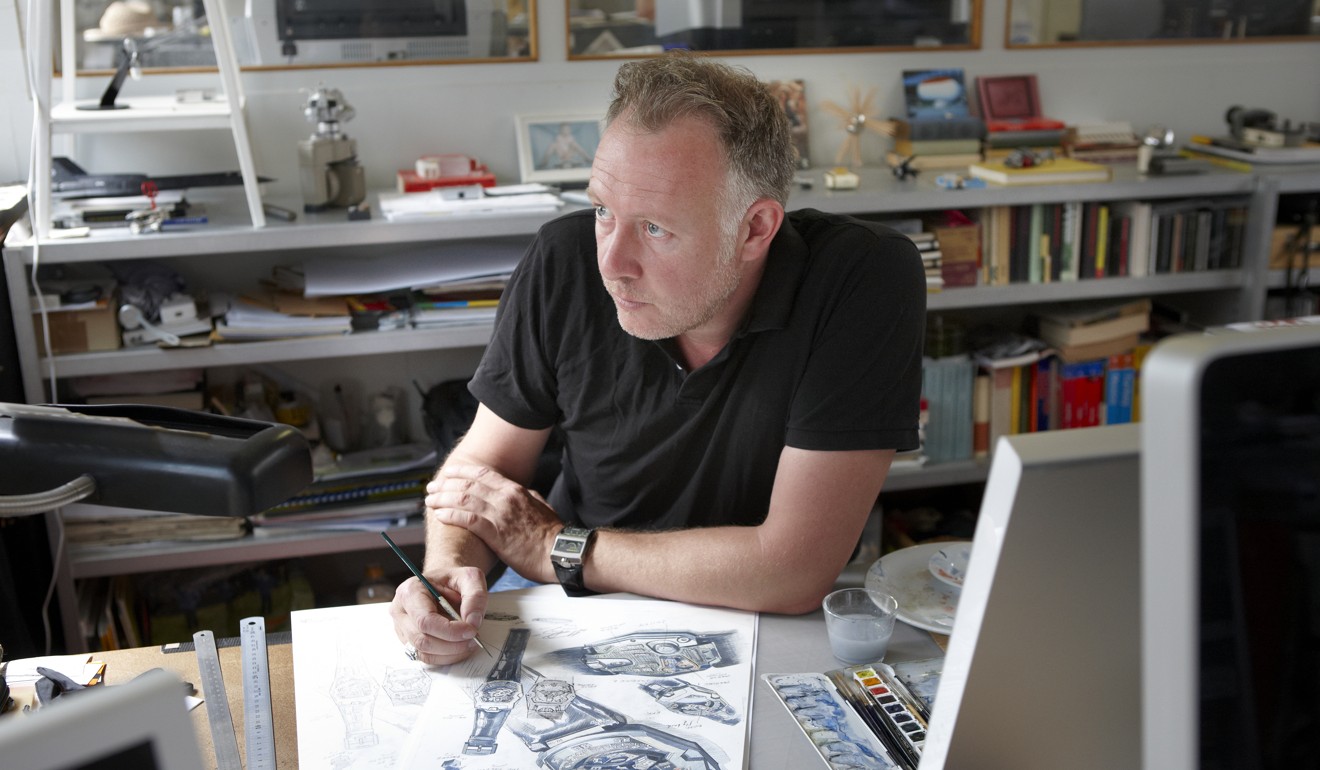 The team's first handmade UR-101 watches, nicknamed Sputnik, set the tone: satellite time indication inspired by a night clock from the 1600s. "Afterwards we found out that this actually existed earlier, and we are trying to find the first satellite indication," Frei says.
"The UR-103, which came out [in] 2003, was the stepping stone," Felix says. "At the time, the watchmaking universe was changing. Collectors were bored of tourbillons; they were looking for an alternative."
Five sci-fi watches trending this season
They also introduced a control board on the back of the case where you could see when you should service the watch, a world's first. You could also fine-tune the watch there. However, the addition of new functions and a more luxurious finish meant a substantially higher price tag of 50,000 Swiss francs (HK$390,618) instead of the usual 10,000 to 20,000 francs.
This year's floral baroque piece, engraved by Florian Güllert, is not the first unusual collaboration from Urwerk. There have been tweed straps by a Savile Row tailor, the chunky pocket watch UR-1001 with a thousand-year indicator, and metal work in collaboration with the Vienna workshop that makes the armour for the Swiss Guard protecting the pope.