Red is the colour of danger and allure, of mischief and passion. On the catwalk, it is the colour of the season, and in jewellery circles its burning intensity is inspiring adoration. The fiery red of rubies and spinels are the beating heart of the latest high jewellery collections unveiled by the French houses.
Regarded as one of the "big four" in fine jewels, the ruby needs little introduction. The prices at auction are going stratospheric, outperforming diamonds on some occasions, including the October sale at Sotheby's Hong Kong of a ruby-and-diamond ring. which was sold for HK$81.9 million. By comparison, the red spinel is a little known, but equally seductive red gemstone that by rights should share the limelight with the ruby.
In 2015, the Hope Spinel gemstone was sold for a world-record price of US$1.55 million at a Bonhams auction. Admittedly, it possessed a fabulous provenance.
Historically, spinels were revered more than diamonds and rubies because of their lustre, durability and hardness. According to leading gemmologist Joanna Hardy, the author of the book Ruby, 'recently published by Thames & Hudson and commissioned by Gemfields, rubies owe their initial fame to the spinel. "If it were not for this fabulous gem, rubies might not have enjoyed their later worldwide recognition."
'Precious' and 'semi-precious': are these classifications for coloured stones now obsolete?
Many of the world's most famous "rubies" are, in fact, spinels. The magnificent red gemstones that are the showpieces of several European state crowns are actually spinels. Detrimentally to spinels, that information has never been corrected.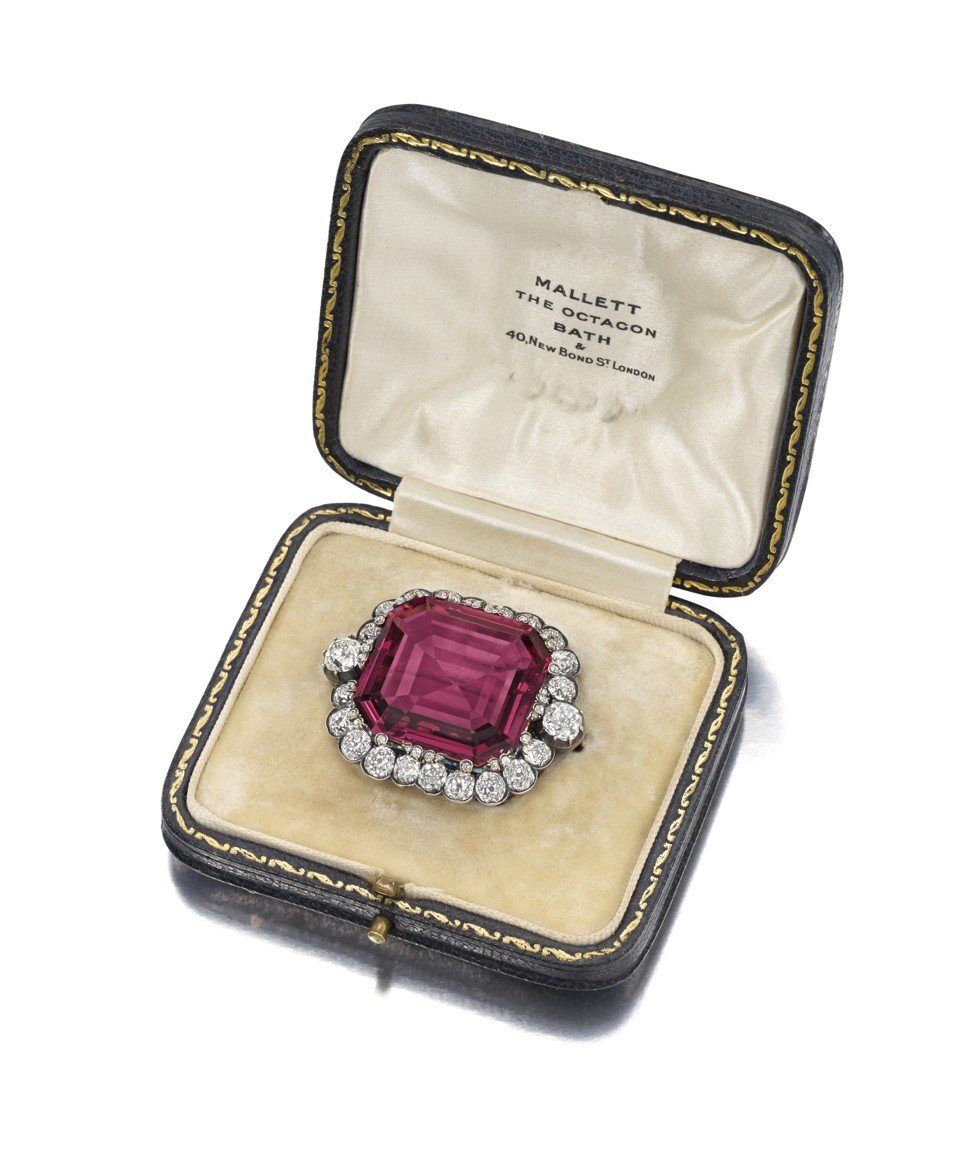 The mistake was easy to make because rubies and spinels were often found side by side in mines in Myanmar, Tanzania, Sri Lanka, Vietnam and Madagascar and share a similar appearance. The Mughals understood the difference because the spinel was their most prized imperial treasure, admired for its red colour which symbolised both wine and the sun. However, it was only in the 19th century that advances in chemistry and mineralogy meant the two gems could be scientifically identified.
Why are luxury jewellers reviving rose gold?
Spinels are magnesium aluminium oxide minerals, while rubies are aluminium oxide minerals, and both have traces of chromium which gives them their red colour. The ruby has a trigonal crystal structure which means it fluoresces in candlelight or sunlight, but it is rare to find a substantially sized stone these days, whereas a spinel, which is often found in larger crystals, has a cubic, singly refractive structure, like a diamond, which makes the stone bright and lively. Spinels are also found in other colours, such as black, violet, and the very rare blue.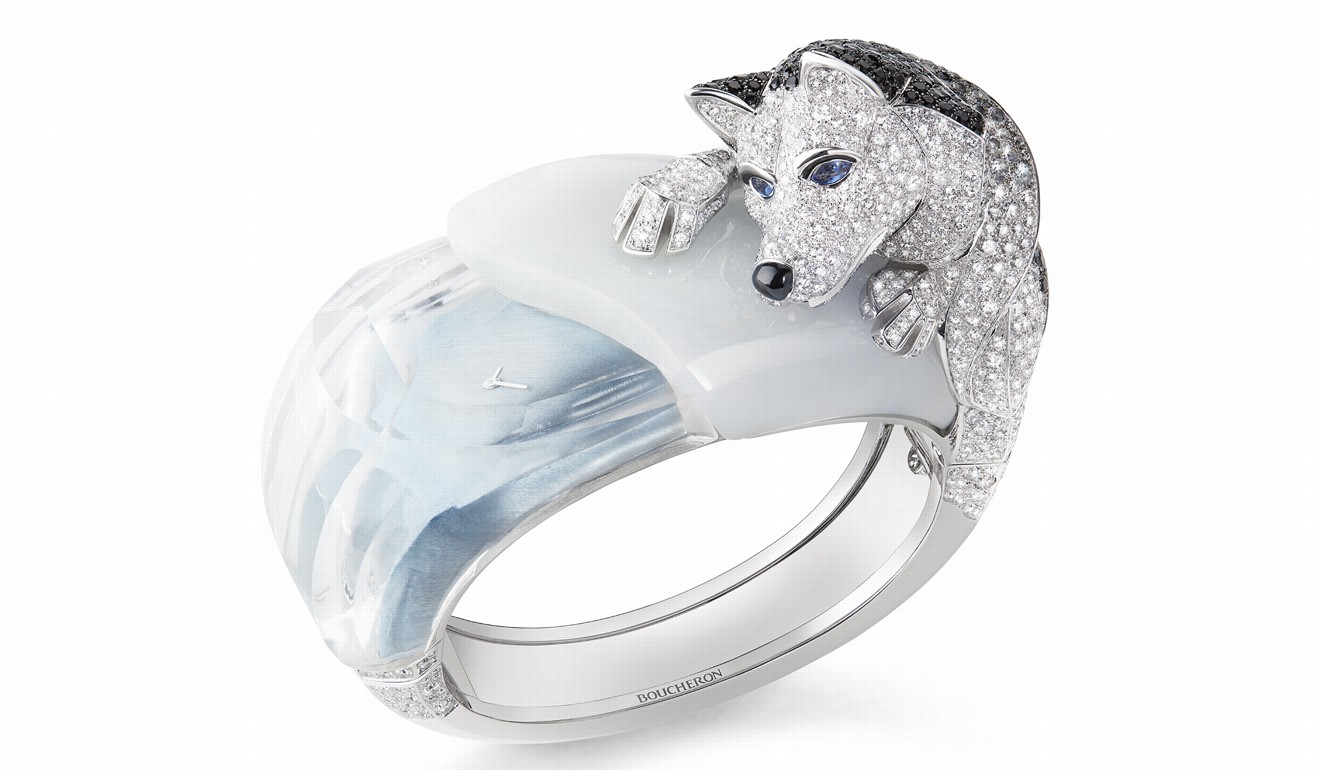 The light reflection of spinels brings a very special luminance. Their vibrant candy colour differentiates them from any other fine gems
Van Cleef & Arpels has set three spinels (31.17ct) on a cuff in its new Le Secret collection. The maison is increasingly selecting spinels "for their extreme brilliance". "The light reflection of these stones brings a very special luminance," explains CEO and creative director Nicolas Bos. "Their vibrant candy colour differentiates them from any other fine gems."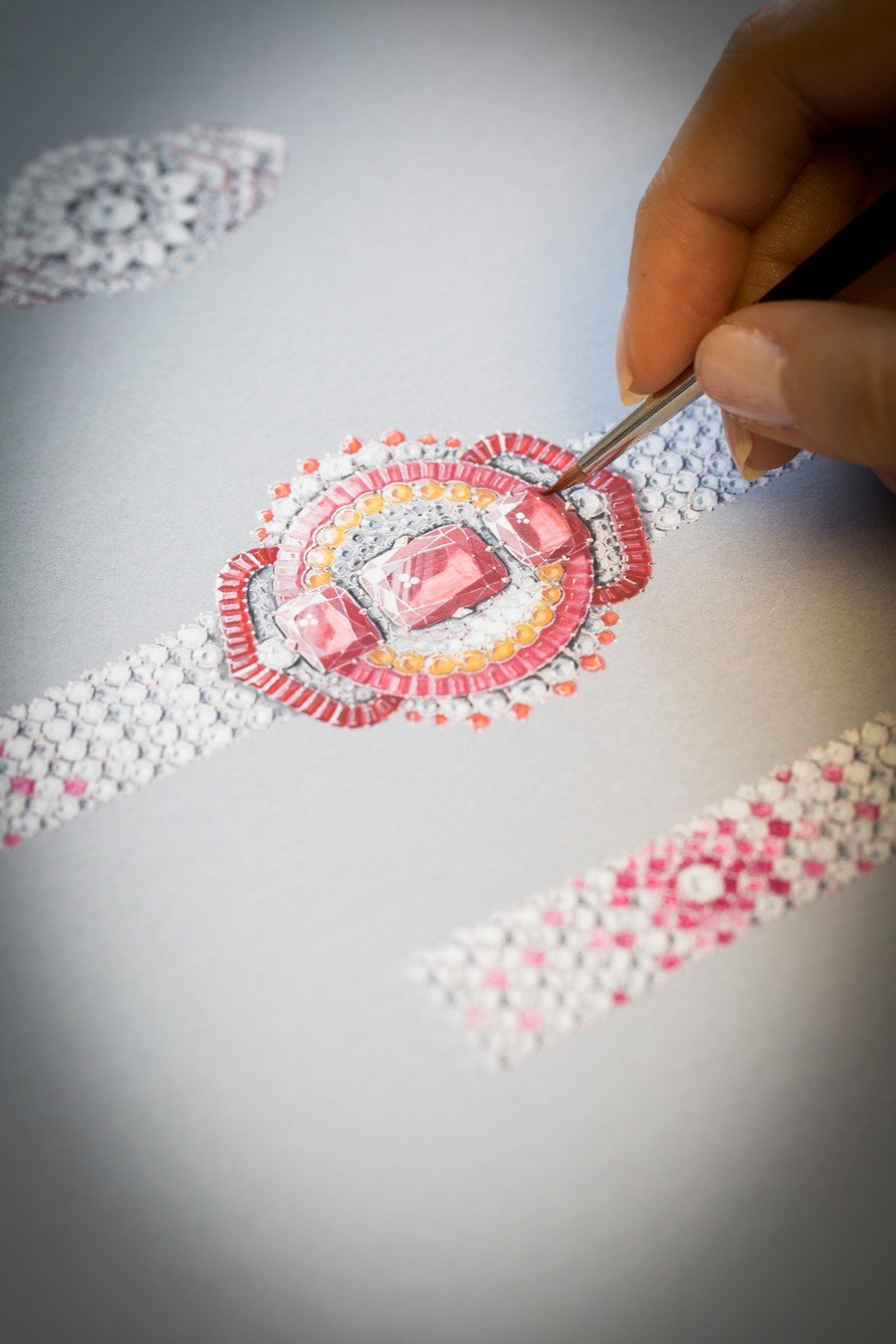 High jewellers add luxury using subtle, even secret, details
Audrey Hepburn believed "there's a shade of red for every woman", and one might add, for every designer, as well. "When I choose a stone, it is for its colour, and I love all shades of red," says Victoire de Castellane, creative director of Dior Joaillerie. "The red tones of the rubies are different from the red tones of the spinels." She illustrates this beautifully in the Versailles Côté Jardins collection where a dark red Mozambique ruby nestles in a floral bouquet bracelet, and the Hameau de la Reine ring is imagined with a large raspberry red spinel surrounded by jewelled flowers.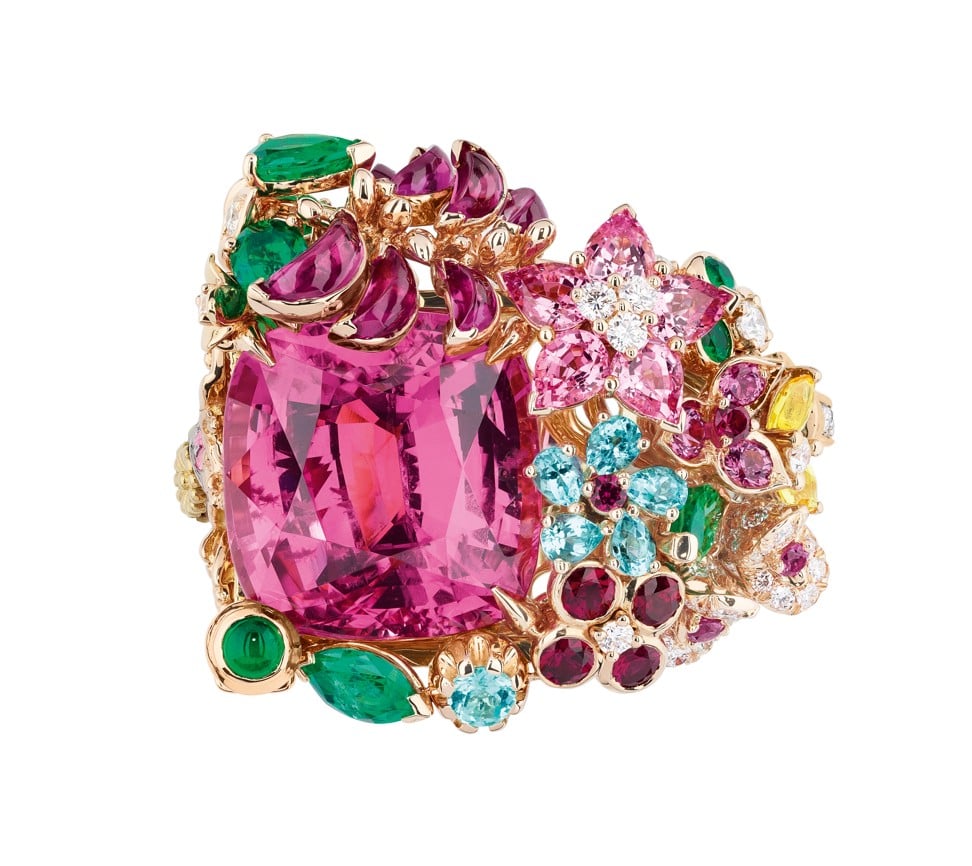 "Spinels are no longer reduced to a ruby 'me-too' and are a real subject of inspiration," says Jean-Bernard Forot, jewellery marketing director of Piaget. They find a starring role in the Sunlight Journey collection, offering an opportunity for the gemstone to be rediscovered by Piaget customers. "Spinels have found their legitimate place in the high jewellery world and are now recognised for their incredible beauty and value."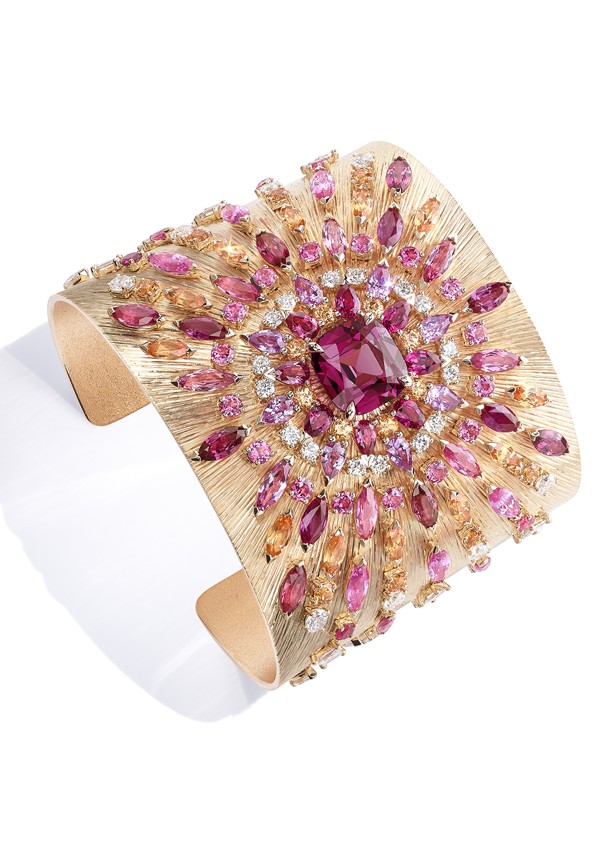 Forot says the pinkish-red spinels that dominate a jewelled cuff and a fringe necklace of raspberry red spinels and yellow sapphires were chosen "for the most incredible hues, the most saturated colours and the most beautiful brightness". He also says that finding a large red stone to create a piece of high jewellery these days, means "you have to think of another stone than ruby because they are too expensive and too rare", although like rubies, he admits that it's a challenge to find perfect spinels.
Gems gain worth thanks to painstaking craftsmanship from Cartier, Van Cleef & Arpels, Nirav Modi, Graff and Piaget
Hardy believes it isn't a competition between rubies and spinels, but more a reverence for the colour red and the vibrancy of spinels that's attracting people, and this is being noticed in auction houses.
"I believe spinels are currently undervalued despite their beauty and rarity," says Graeme Thompson, head of jewellery for Bonhams Asia. "I do see a great future for spinels."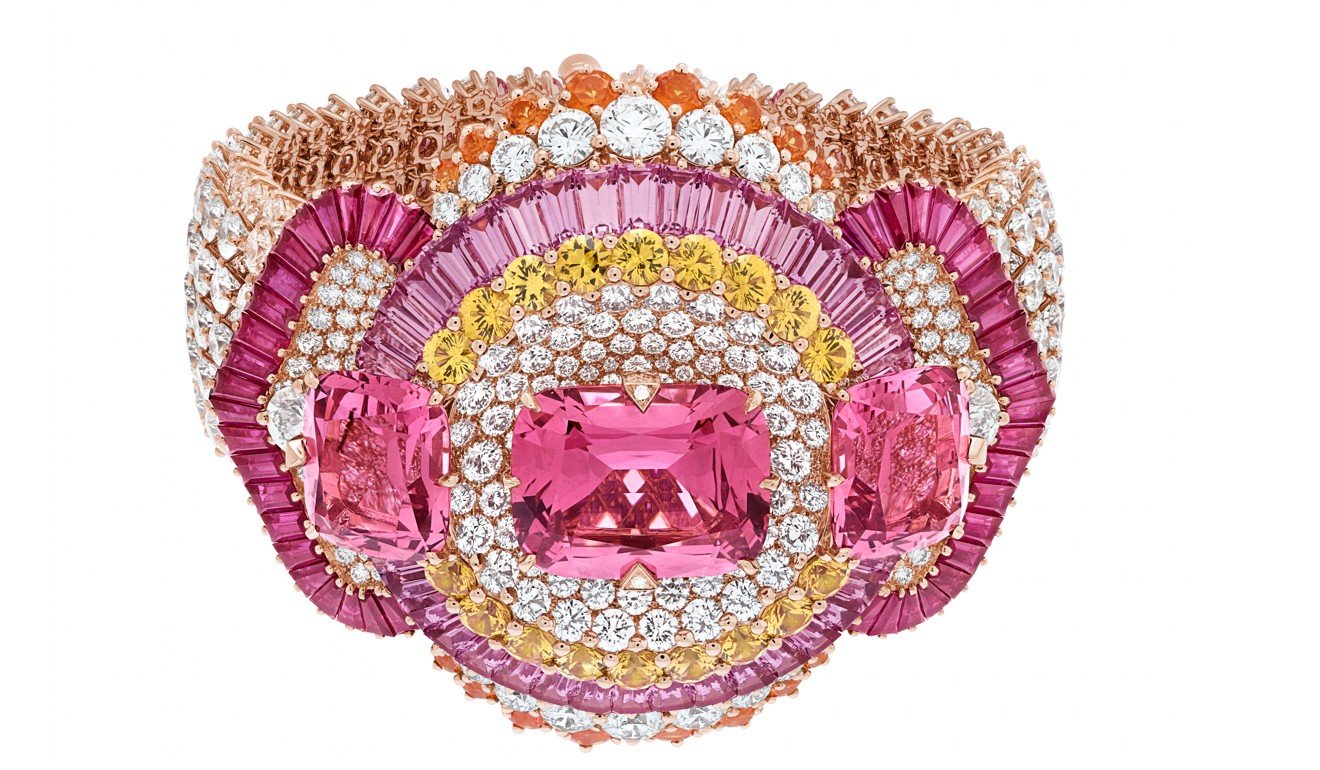 As well as recommending spinels to Bonhams' existing buyers who are putting together a gemstone collection, they have seasoned collectors actively looking to purchase fine gems as they appear on the market. "The biggest challenge is finding the quality of spinel that our buyers will want to purchase. My advice is buy spinels because you love them for their individuality, not just for investment, and if they go up in value, that is a by-product of your admiration for them."
Hardy agrees: "A gem-quality spinel is amazing. Once more consumers have had the chance to see top-quality red spinel, I think they will agree, too."