Regarded as one of the "big four" in fine jewels, the ruby needs little introduction. By comparison, the red spinel is a little known, but equally seductive red gemstone that by rights should share the limelight with the ruby.
HOPE SPINEL
The 50.13ct spinel comes from one of the world's greatest gem collections owned by Henry Philip Hope who died in 1839. Large spinels such as this one are often more transparent – freer from inclusions – than ruby, adding to their value. The Hope Spinel, "classed as an exceptional treasure of nature", came from the famous, almost inaccessible Kuh-i-Lal mine, in Tajikistan.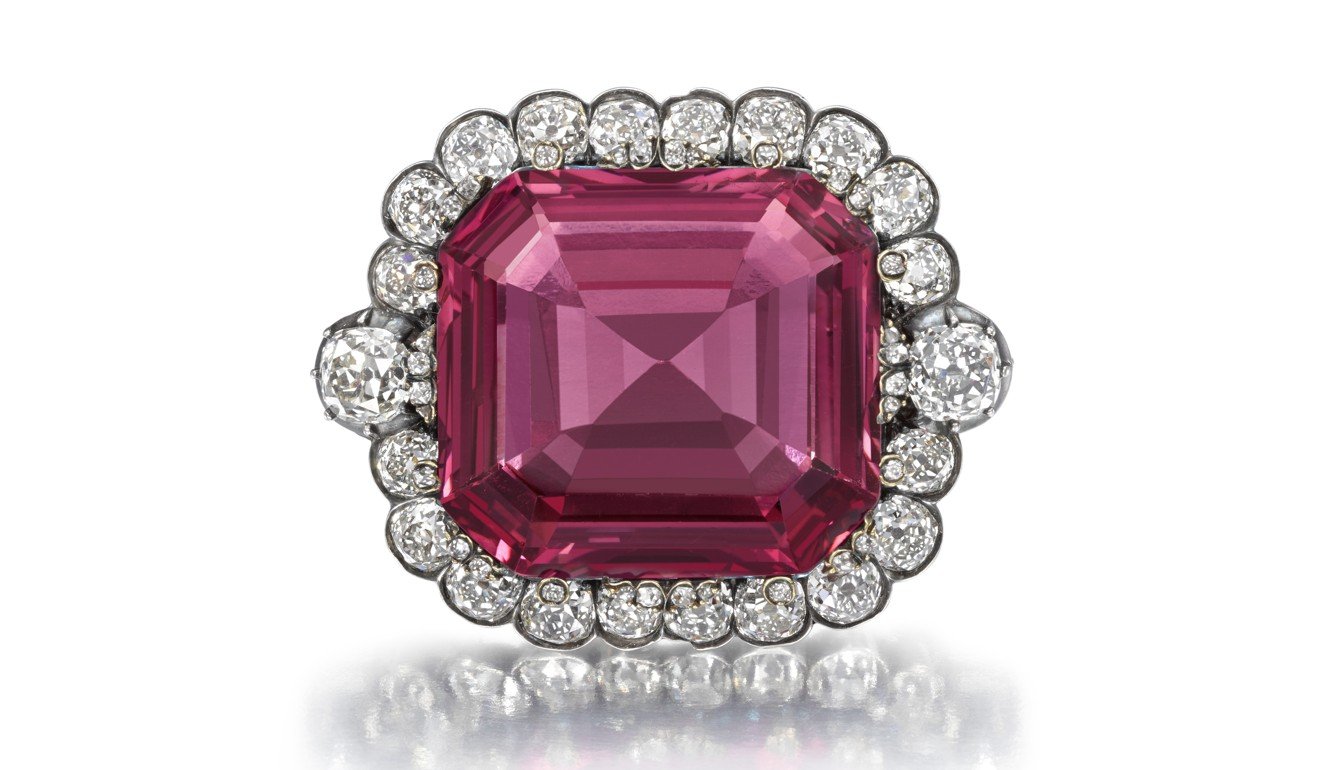 THE BLACK PRINCE RUBY and THE TIMUR RUBY
They come from the same ancient mine in Tajikistan and, confusingly, both are actually spinels. The magnificent 170ct Black Prince Ruby is now the showpiece of Britain's Imperial State crown, having been given by the Spanish to the Black Prince in 1367 and worn at the famous Battle of Agincourt in 1415. The 352.5ct Timur Ruby was presented to Queen Victoria by the East India Company.
Why rubies owe their fame to spinels, the red stone reclaiming its place in the spotlight

CATHERINE THE GREAT SPINEL
The showpiece of the Russian Imperial crown, the 398.72ct spinel was acquired by a Russian envoy to China while conducting trade negotiations with the Emperor in 1676. The stone was originally found by Chun Li, a Chinese mercenary in the Turkic conqueror Timur's army. It became part of the crown for Catherine the Great's coronation in 1762.
'Precious' and 'semi-precious': are these classifications for coloured stones now obsolete?

AUSTRIAN IMPERIAL CROWN SPINEL
Little is known of the large spinel's acquisition, but it is the centrepiece of a crown made in 1602 for the Holy Roman Emperor Rudolf II. Resembling the shape of a Christian bishop's hat, the crown then became the official Imperial crown of the Austrian Empire.