or the Italian goldsmiths at Buccellati, a 99-year-old, Milan-based jewellery house famed for its sheeny, Rigato-engraved cuffs and gold honeycomb rings, it has been a busy few months. Buccellati has been expanding in China since Shanghai-listed Gansu Gangtai Group bought 85 per cent of its stock in December 2016.
There have been store openings in Shanghai, Beijing and last month in MGM Macau. Chinese actress and model Zhang Ziyi now fronts the brand's spring campaign, and a larger flagship store is expected to open in Beijing, next autumn.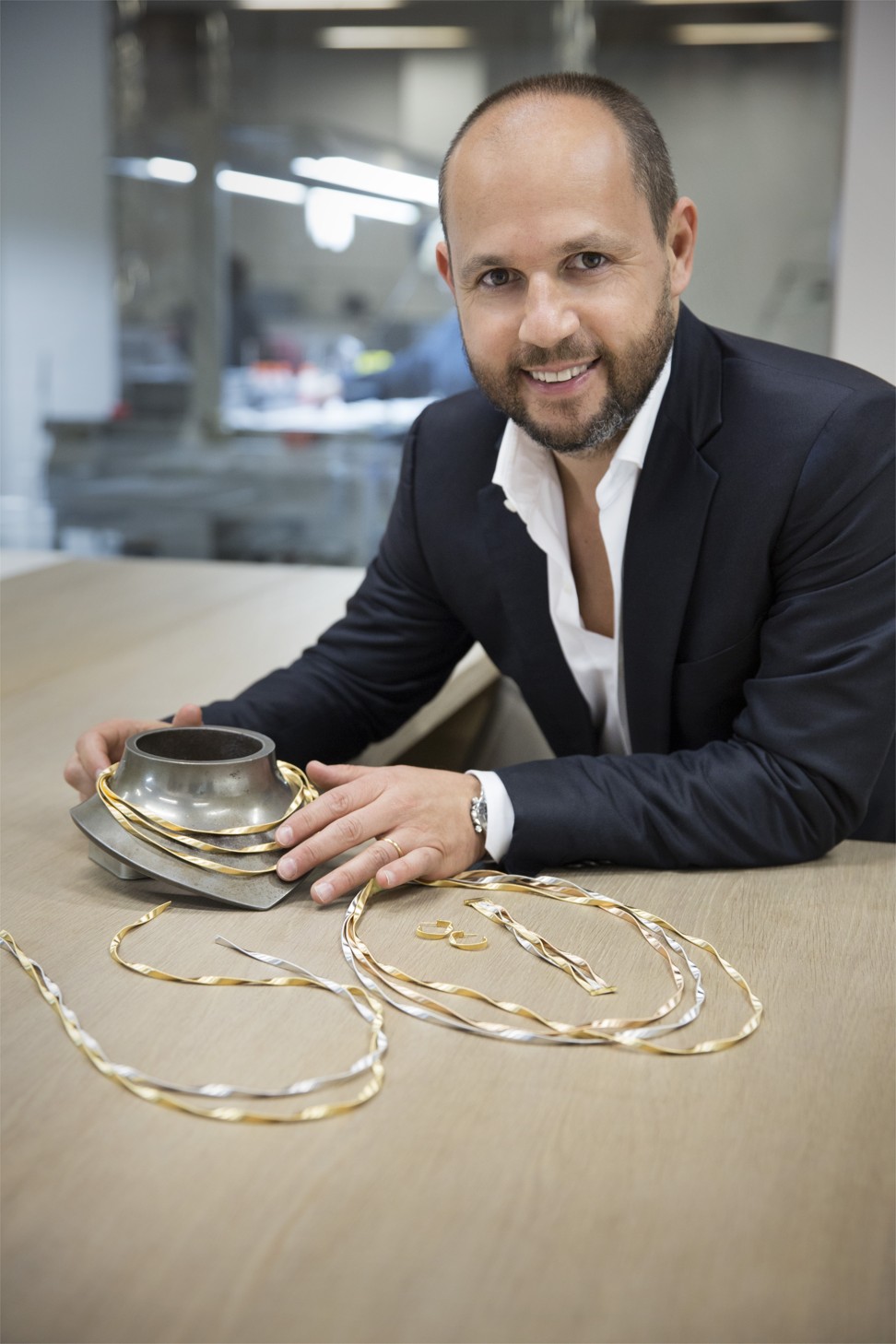 Buccellati's designs attract rich Chinese. When the brand opened its first store in Beijing, a local guest was so impressed with Buccellati's hand-engraving that she bought a £50,000 (HK$556,300) gold cuff without a moment's hesitation.
"The clients' biggest interest is understanding the detail of our workmanship," explains Andrea Buccellati, grandson of the house's founder, Mario Buccellati, and the house's honorary president. His daughter, Lucrezia, continues the house's high-jewellery tradition as its first female designer.
Italian jewellery is unique, thanks to its ancient artisanship in fine gold and colourful stones. Florence, Milan and Vicenza are all famed for their gold, while styles in Rome can be more flamboyant and colourful, as at Bulgari. Naples and the Amalfi Coast are the jewellery centres of southern Italy, with the sunny, radiant colour and exuberance of Chantecler on Capri.
Buccellati's Rigato technique stands out in Italian jewellery, however. It employs a "burin" – a chisel-like tool – to make fine parallel lines of a silky appearance on the cuffs in the house's Macri Collection. Buccellati also uses two more jewellery-making techniques that Italian artisans have used since the Renaissance: "telato", which produces fine cross-hatched lines on bracelets, and "modellato", which creates a bas-relief design on pendants.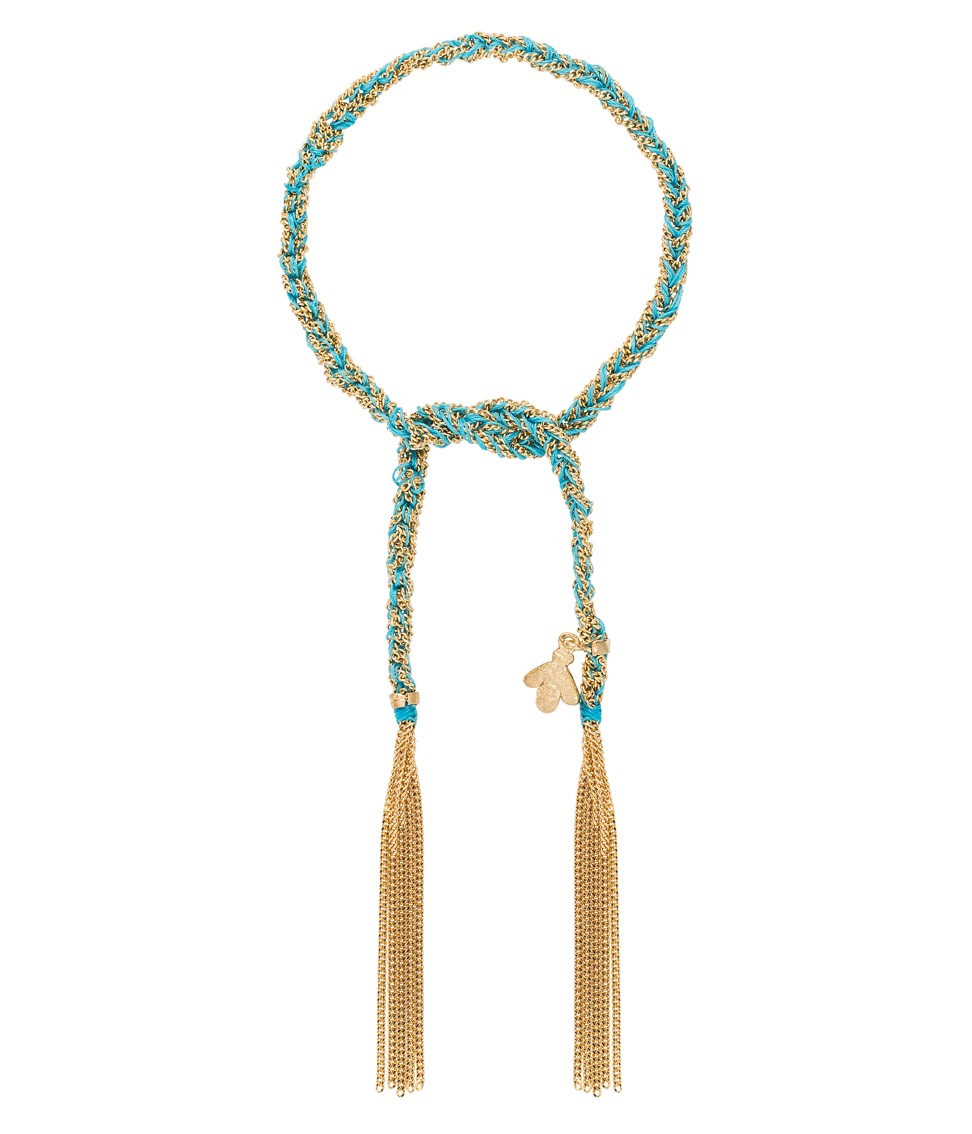 Buccellati's craftsmen are also precise in the delicate honeycombing of the house's Tulle collection. Here it takes a goldsmith several weeks to pierce and shape hexagonal cells in gold plates, and then craft them into a Tulle Parigi ring or Ornato pendant earrings.
Italian goldsmiths have a well-earned reputation for their work, Andrea Buccellati says. The nation's jewellery-making traditions have been developed and "kept alive" by artisan skills, he explains.
Why luxury watchmakers are targeting fashion lovers through e-commerce sites
Italian jeweller Marco Bicego agrees. "Italians are less constrained by formality and tradition," he says, comparing compatriot jewellers with their French or Swiss counterparts. "We are more experimental in our approach, while still cherishing the traditional goldsmithing techniques of our forebears. It gives us a unique vision."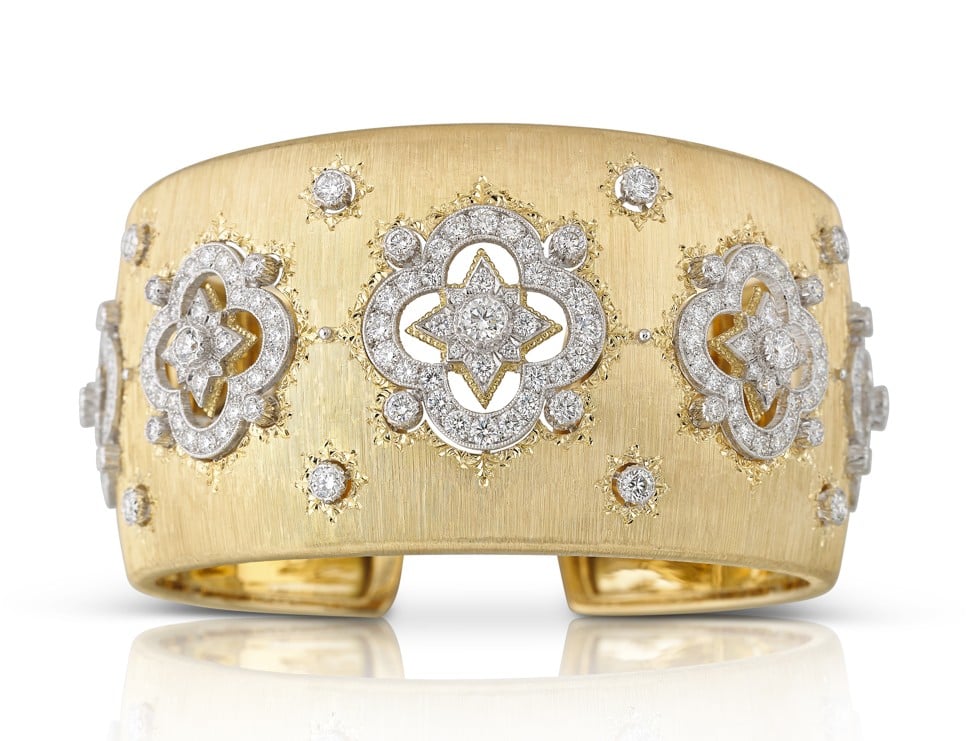 This uniquely Italian craftsmanship has attracted an ardent following in China, Italian jewellery makers say. "Italian-made and Italian design are important selling points," Bicego says.
London-based Florentine jeweller Carolina Bucci adds there is "always a special affection" in China for Italian craftsmanship.
"The Chinese consumer we see is well educated in luxury and discerning about the manufacturing process and the heritage of our brand," she says.
Bucci's jewellery is still unavailable in China, but Chinese customers stream into her brand's London and Florence stores, perhaps prompted by social media, she says.
Italian production in general always having been strongly based on artisan skills
"I am sure Instagram plays a part as it drives so much traffic to us," Bucci says. "They love the Woven and Lucky collections – things woven with silk that carry their own charms and meanings."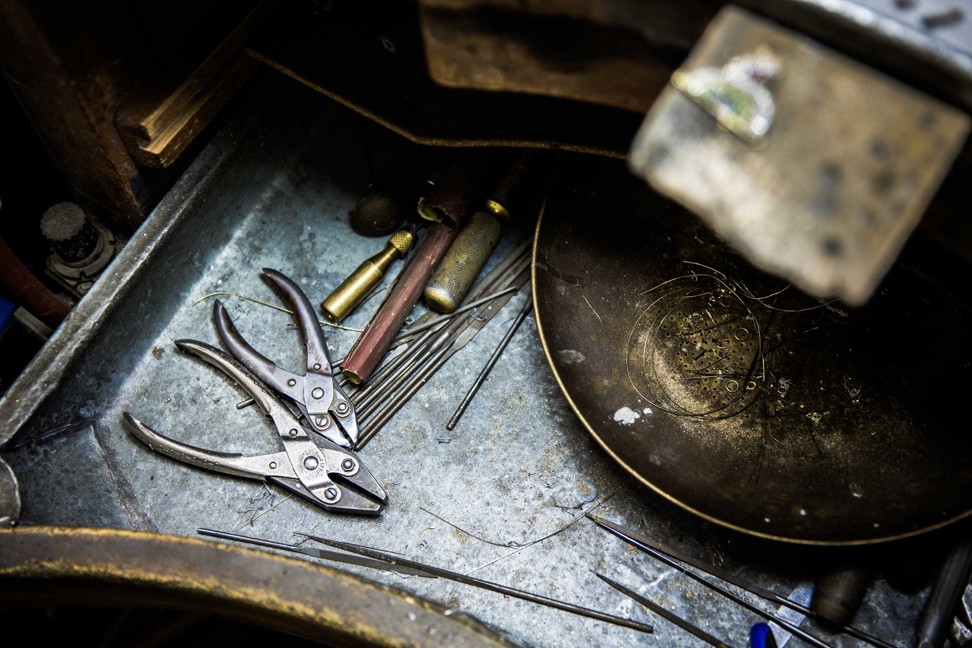 Bucci is one of many brands that remain cautious about global expansion, however. Bicego has a Venetian heritage and a state-of-the-art workshop in Vicenza, where many family-run gold manufacturing businesses have made gold chains and jewellery for bigger companies for generations.
Italians are less constrained by formality. We are more experimental.
"The step from this to becoming a global brand is not for the faint-hearted, but I had a vision for the brand," Bicego says, citing similar business strategies by Roberto Coin and Pomellato.
Bicego's brand is known for the textured striated "bulino" engraving technique used in his Lunaria range, which is actually a hallmark of Florence rather than Vicenza.
Florentine hand engravers are known to use simple tools and plenty of muscle. "Everything about this technique is archaic," Bicego says. "We still do today what [craftsmen] have done for thousands of years."
Regrettably, many jewellery makers now perform the technique on machines. Bicego has devised a coil technique for his Marrakech and Cairo collections, however, using a thick strand of gold that is tightly wound with 18ct gold "threads" and twisted into various shapes.
Why Asian jewellery designers are earning international esteem
In Bucci's atelier on the Ponte Vecchio in Florence, artisans continue the 2,300-year-old Etruscan tradition of making flexible chains. Bucci's great-grandfather started the business, producing bespoke chains for pocket watches.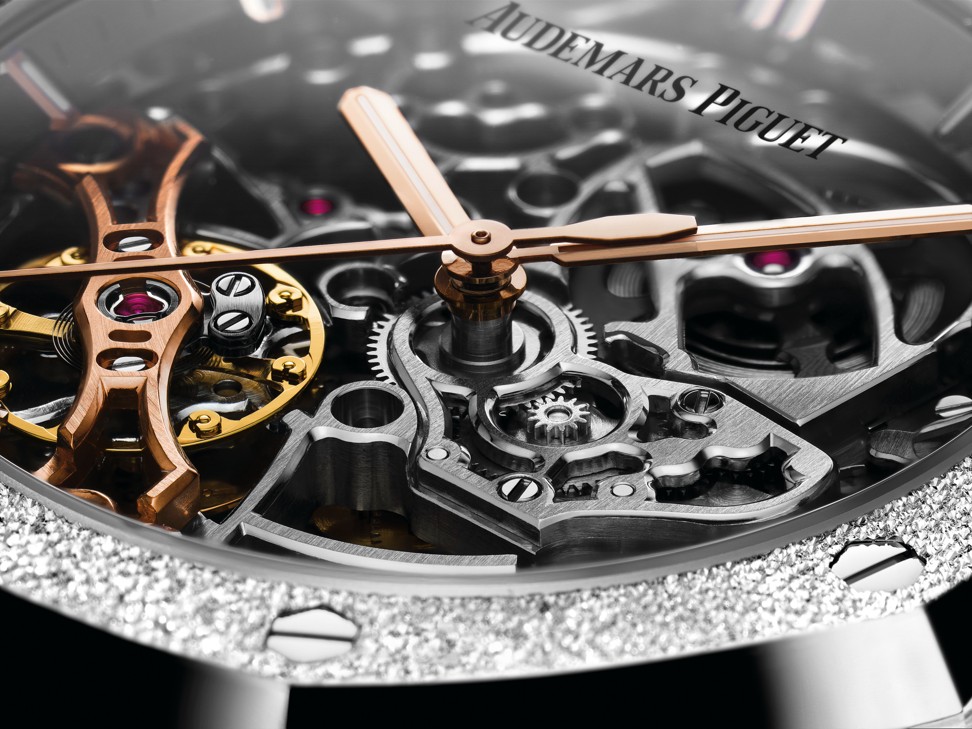 She expanded on that ancient technique by weaving the finest coloured silks on Renaissance-era tapestry looms, and then threading them into the finest chains to create unique bracelets in Bucci's fluid Woven collection.
Bulgari launches the luminescent Octo Tourbillon Sapphire
Bucci's artisans also employ putinatura, an ancient Italian technique that punches metal with a diamond-tipped tool. This process makes tiny, faceted indentations that reflect light and add sparkle to a gold cuff or ring.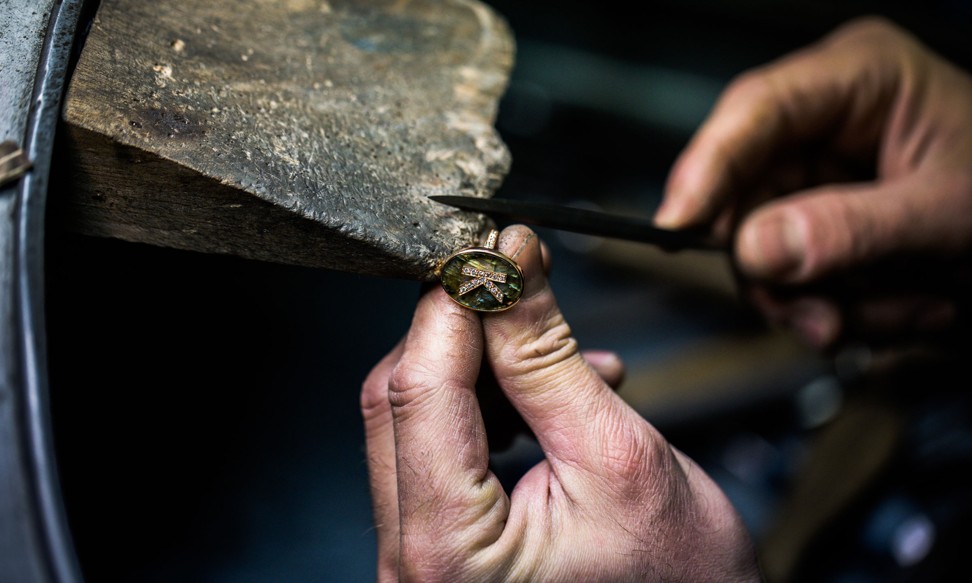 "It takes a steady hand and a lot of practice to get the finish just right," says Bucci, who used putinaturain in a limited-edition collaboration with Audemars Piguet for its Royal Oak watch. The technique is typically Florentine, she says, and "goes back to when Italy was a collection of city states and each one prided itself on its own crafts."
Bucci believes such crafts have become more localised because the skills and traditions have passed down the generations to apprentices and sons, "which is very refreshing as everything [otherwise] becomes more homogenous", she says.
OTHER ITALIAN WONDERS
Sumptuous, brightly coloured jewellery and luxury watches make Bulgari one of Italy's most revered jewellery names. The house is also known for its magnificent statement jewels and popular Serpenti Serpentedesigns.
Other names emerging from Italy include Damiani,ok a family business from Valenza that is known for the quality of its diamonds and design flair.
Roberto Coinok launched his brand in 1996, and it shows his love of rubies with a modern, architectural style.
Pomellatook was founded in Milan in 1967 by Pino Rabolini.ok Now part of the Kering empire, the house made its name with fashion-oriented contemporary jewellery such as the l Nudo stacking rings, set with vibrantly coloured stones.
Chanteclerok is a family business that draws on all the colour and energy of its Capri island base. The house's exotic use of coral, turquoise and precious stones haves also attracted famous admirers such as Jacqueline Kennedy Onassis, Elizabeth Taylor and Grace Kelly.
Want more stories like this? Sign up here. Follow STYLE on Facebook, Instagram and Twitter