STYLE magazine was invited by Bonhams Hong Kong to attend a Masterclass on Coloured Diamonds and a preview of some significant pieces to be showcased at the Rare Jewels and Jadeite auction on May 27.
Here are five takeaways, based on what we heard from Paul Redmayne, Bonhams' head of sale.
1. Yellow diamonds
After a dip in demand due to oversupply, yellow diamonds, especially vivid yellows, are picking up again in popularity.
Blue diamonds are also edging up.
2. Pink diamonds
The Argyle Diamond Mine in Western Australia produces between 90 per cent and 95 per cent of the world's pink diamonds, but the mine's diamond seams are depleting fast and it is set to be closed by 2020.
Large gem-quality pink diamonds from the mine are already in low supply.
This means pink diamonds will become increasingly rare.
5 most expensive gems at this week's Hong Kong jewellery shows
3. Green diamonds
Green diamonds are really rare and they are worth considering as they will have their day.
They are also popular in Asia because the region has a taste for jadeite and emeralds.
4. Blue diamonds
Blue diamonds have always been above pinks in terms of price, but lately they are edging even further ahead.
This is due principally to their rarity – they are rarer than pinks and the market puts a greater price on this rarity.
5. Red diamonds
Red diamonds are the rarest of all, and the largest in the world among them, The Moussaieff Red, is 5.11ct.
It was discovered in Brazil but these days most reds are coming from the Argyle Mine, albeit nothing nearly that size.
Anything over one carat is considered large now, and clarity is also nowhere close to that of the Moussaieff Red.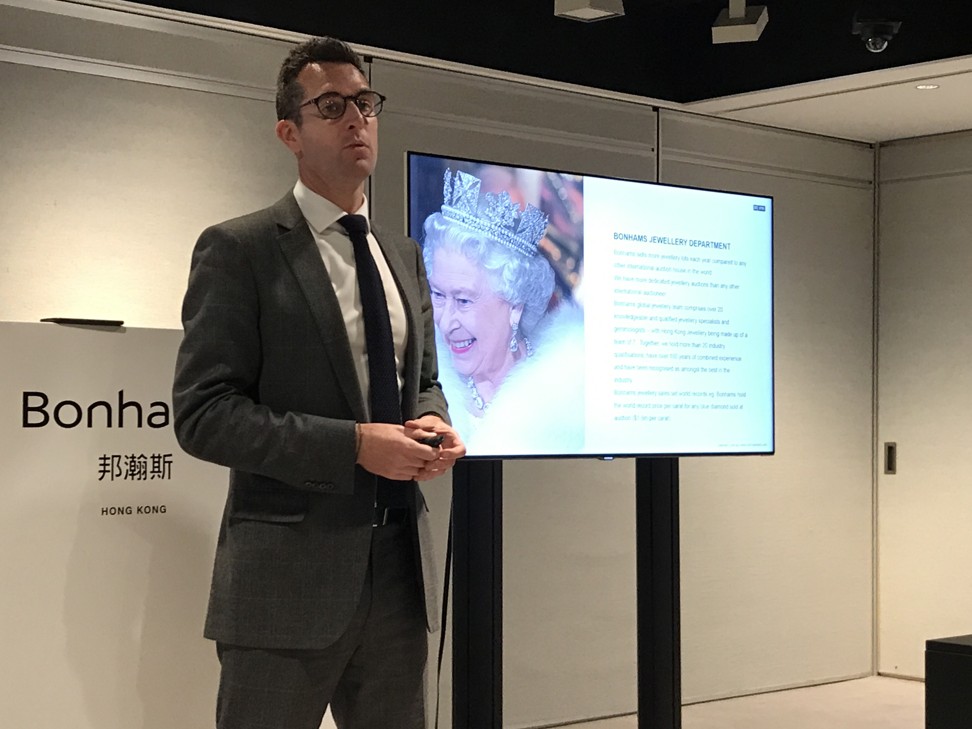 "While all other coloured diamonds are graded Fancy, Fancy Intense and Fancy Vivid depending on the intensity of their colour, red diamonds are alone in being graded with the single label: Fancy," Redmayne says.
Some of the pieces worthy of note include:
Fancy Dark Grey-Blue diamond and diamond ring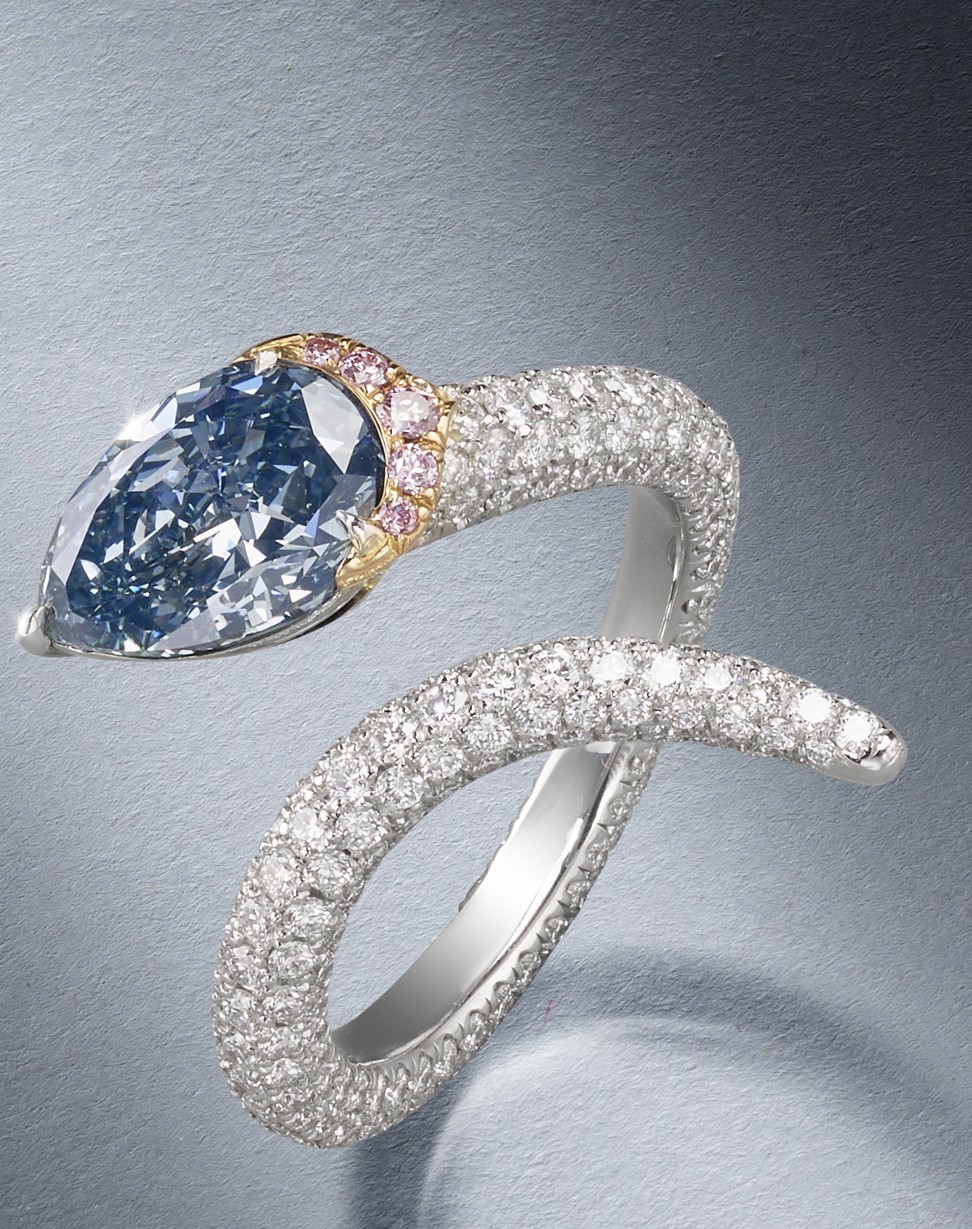 Value: HK$1.6 million (US$ 204,000) to HK$3 million
The grey-blue diamond weighs 1.77ct, and the ring, in size 5 (US), has two carats of brilliant-cut diamonds in pavé-setting throughout.
Coloured gemstones rise in demand among jewellers and investors as the supply dwindles
The piece is accompanied by a GIA report dated September 13, 2017 stating that the 1.77 carat diamond is Natural Fancy Dark Grey-Blue colour and SI1 clarity.
Fancy Deep Green diamond and diamond pendant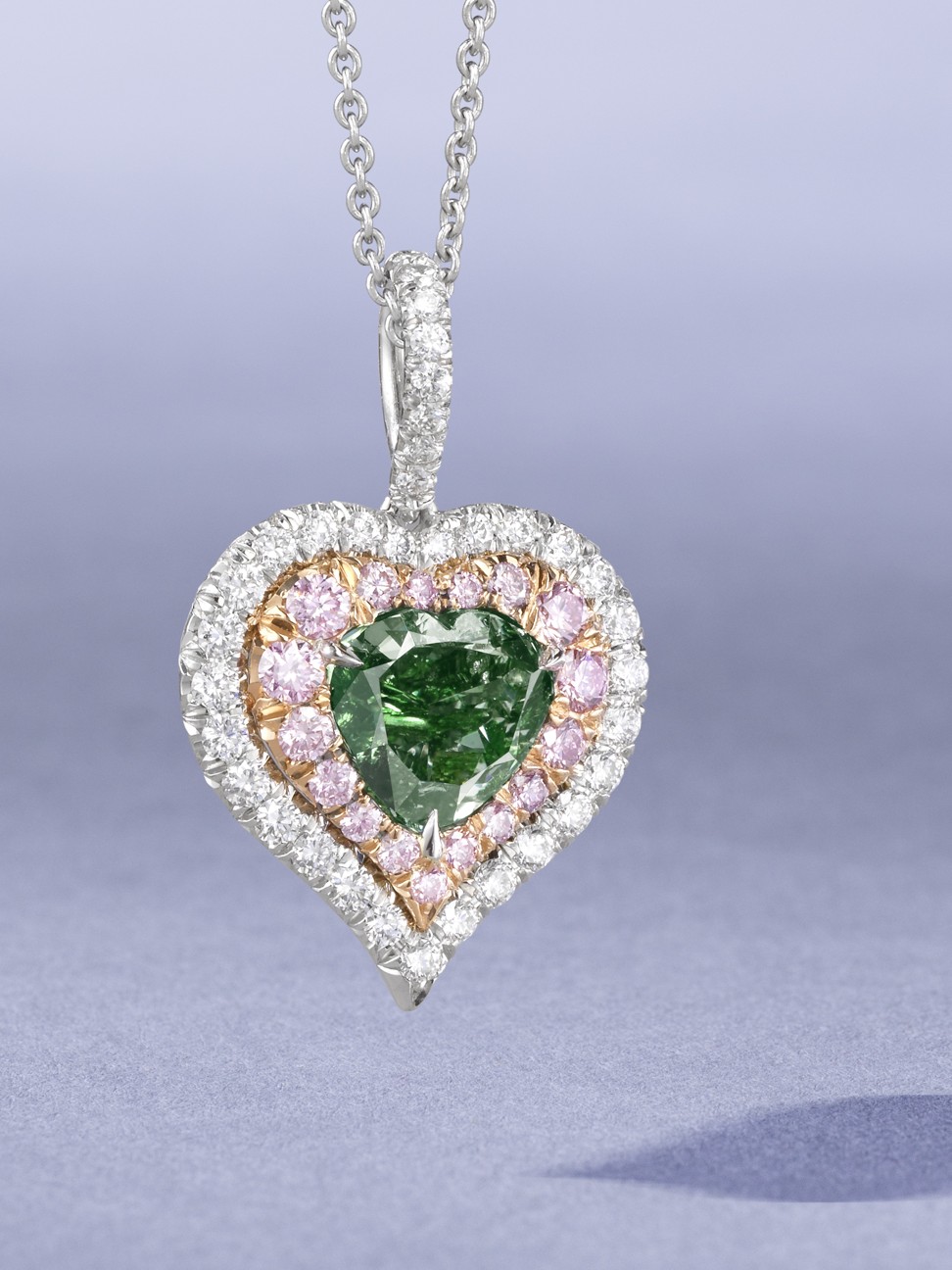 Value: HK$1.6 million to HK$3 million
This green rock weighs 1.66ct and is accompanied by a GIA report dated August 29, 2017 stating that it is Natural Fancy Deep Green colour.
This pendant it is double-surrounded by brilliant-cut diamonds, some of pink tint. The height of the pendant is 2.2 centimetres (0.8 inches).
Fancy Brown-Pink diamond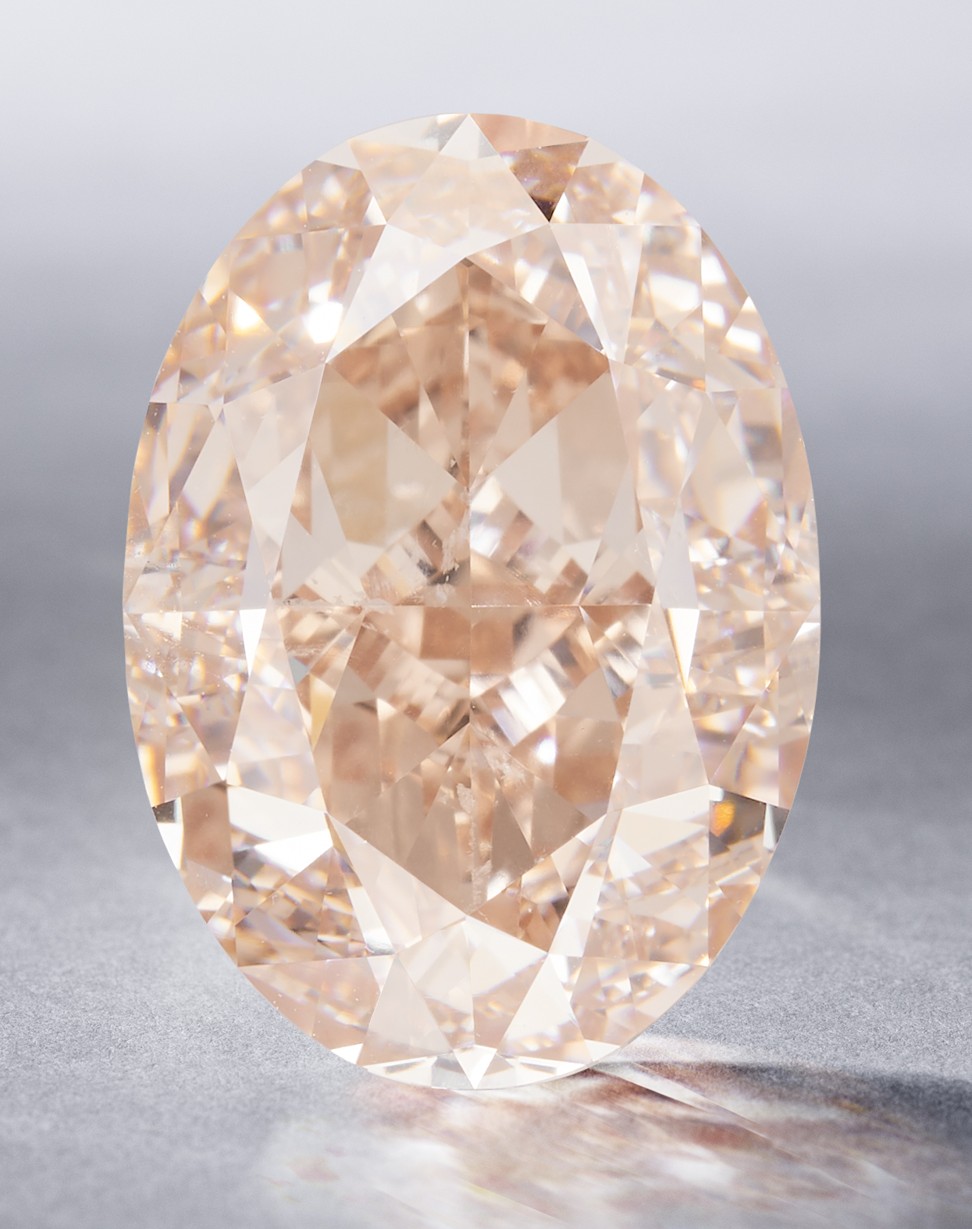 Value: HK$3.1 million to HK$5 million
In oval cut, this rock weighs 10.03ct and is accompanied by a GIA report dated September 27, stating that it is Natural Fancy Brown-Pink colour and VVS1 clarity, with Excellent Polish and Symmetry.
Want more stories like this? Sign up here. Follow STYLE on Facebook, Instagram and Twitter