At Hublot, red is the new black.
The Swiss luxury watchmaker, known for its avant-garde approach to design, has just released a new timepiece that is visually enthralling.
The new 45-millimetre Big Bang Unico Red Magic is limited to only 500 pieces.
Hublot delights collectors with Spirit of Big Bang Moonphase collection
The watch is on show at Baselworld 2018, the world's leading fair for watches, which features the latest industry trends, held in Basel, Switzerland, from March 22 to 26.
As the name of Hublot's new watch suggests, the timepiece comes in a red-hot Ferrari red colour, which is the result of a collaboration between the watchmaker's research and design department and the metallurgy and materials laboratory.
Baselworld 2018 faces challenging changes – but organisers remain positive
The colour was stumbled upon after four years of research, which – according to Jean-Claude Biver, head of watchmaking at LVMH, was never a planned outcome.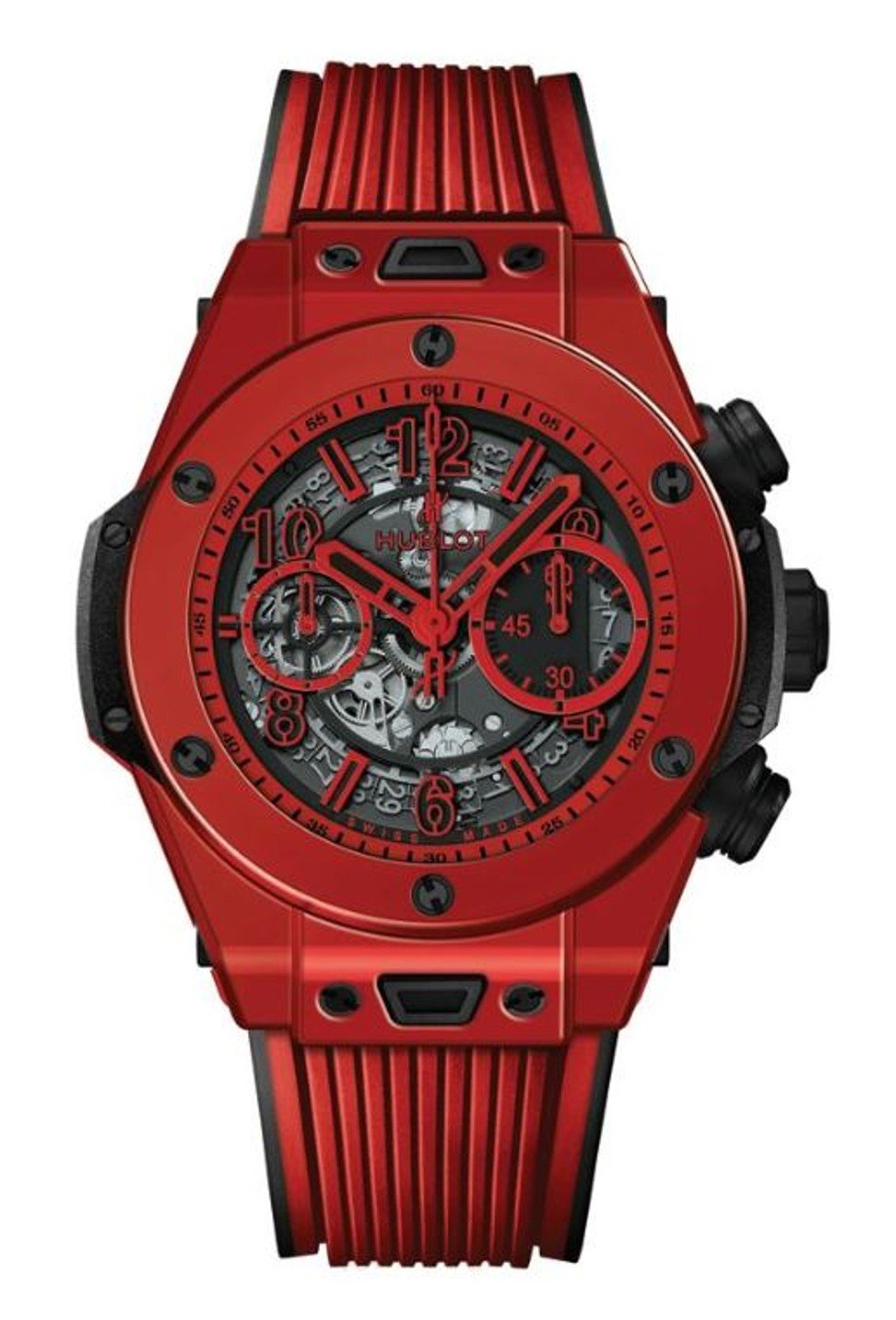 "When Hublot was researching unscratchable gold [years ago], we first [found] this – and what is this? Red ceramic," Biver told us last year while he was in Japan to launch Zenith's new groundbreaking oscillator.
We never looked for red ceramic, because we never thought red ceramic is a possibility. The pigmentation of red is burned to 2,000 degrees [Celcius, or 3632 degrees Fahrenheit], and it becomes a little orange, or it becomes a little bit rose, but the real, real, real red Ferrari is not possible."
Luxury watchmakers are innovating to defy traditional approaches
Ceramic is widely used and favoured in the use of luxury timepieces because it is lightweight, durable and hypoallergenic.
This new patented ceramic from Hublot, however, is even denser with a hardness of 1500 HVI compared with the 1200 HV2 of conventional ceramic.
Biver says: "Now, this year in Basel 2018, we will present the first red ceramic – red ceramic like Ferrari. You can put your watch next to [a] Ferrari [and it will be] the same colour."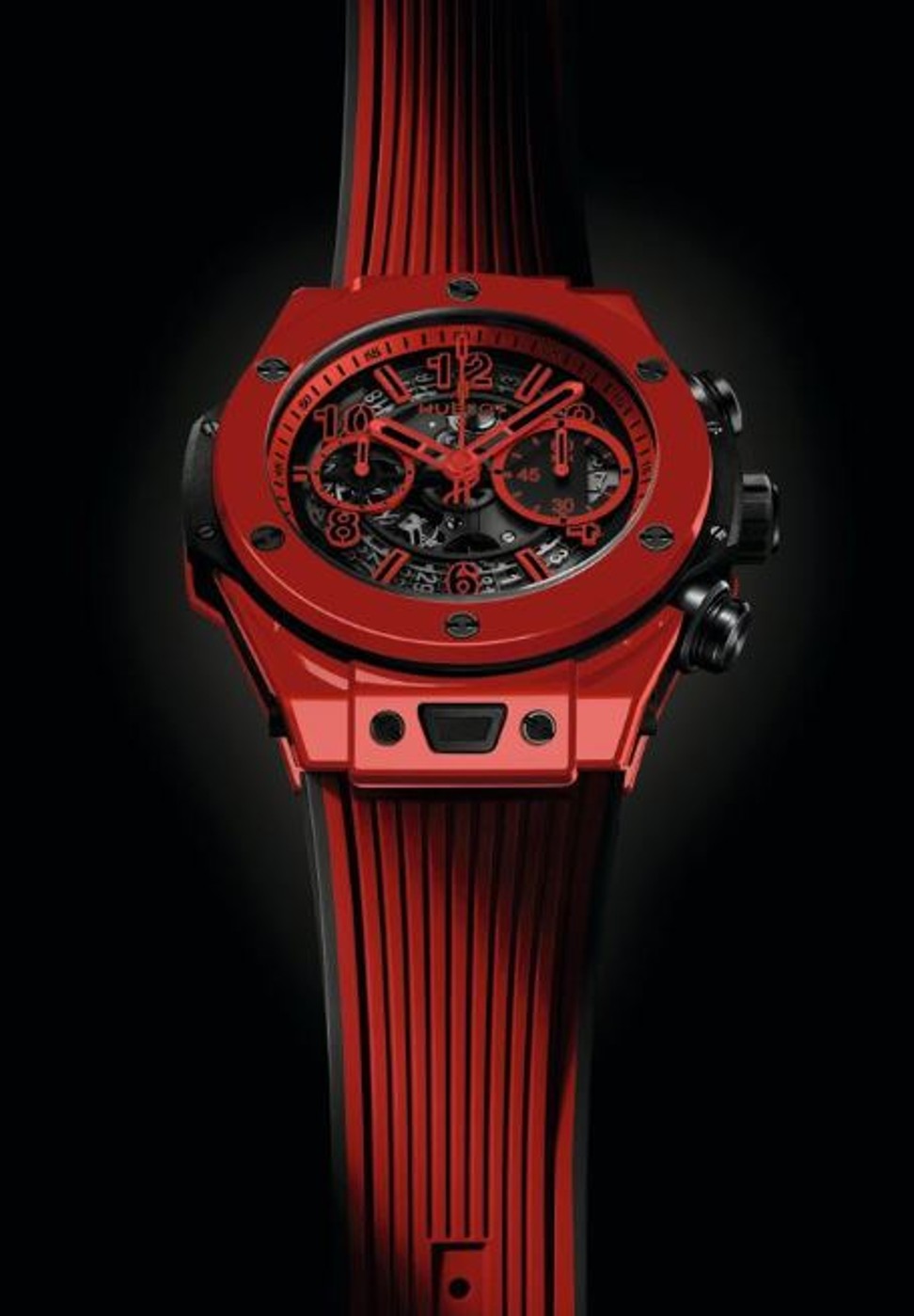 The patented red ceramic with polished finish is used for the case and bezel.
The in-house-designed mechanical automatic movement, the Unico HUB 1242 column-wheel chronograph, boasts a power reserve of 72 hours.
It comes paired with black and red-lined structured red rubber, which continues the timepiece's red-hot colour theme.
Want more stories like this? Sign up here. Follow STYLE on Facebook, Instagram and Twitter