Luxury jewellers are looking beyond classical designs that highlight precious stones, and are now incorporating whimsical motifs and contemporary materials into new collections. The challenge, for the heritage houses, however, is to stay true to their DNA while venturing outside their comfort zones.
What's on offer when Van Cleef & Arpels' L'ÉCOLE returns to Hong Kong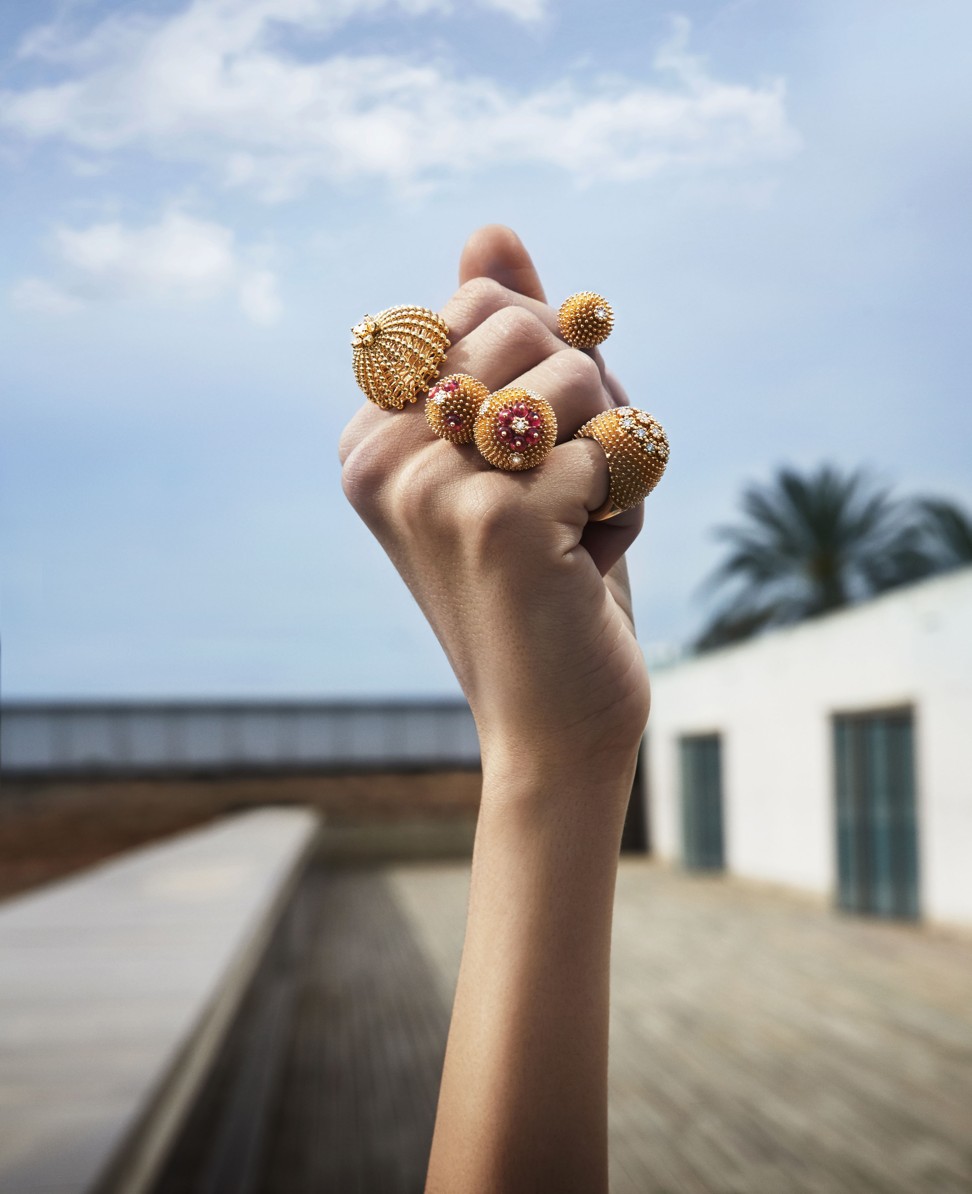 "You can create beautiful objects, but they will not be desirable if you can't imagine yourself [wearing] them," says Pierre Rainero, Cartier's director of image, heritage, and style.
The mindset of creating jewellery that fits the modern lifestyle drives innovative designs at maison Cartier. Its recent collections – Cartier de Cactus and Juste un Clou – referenced unconventional motifs such as the cactus flower and bolts and nuts.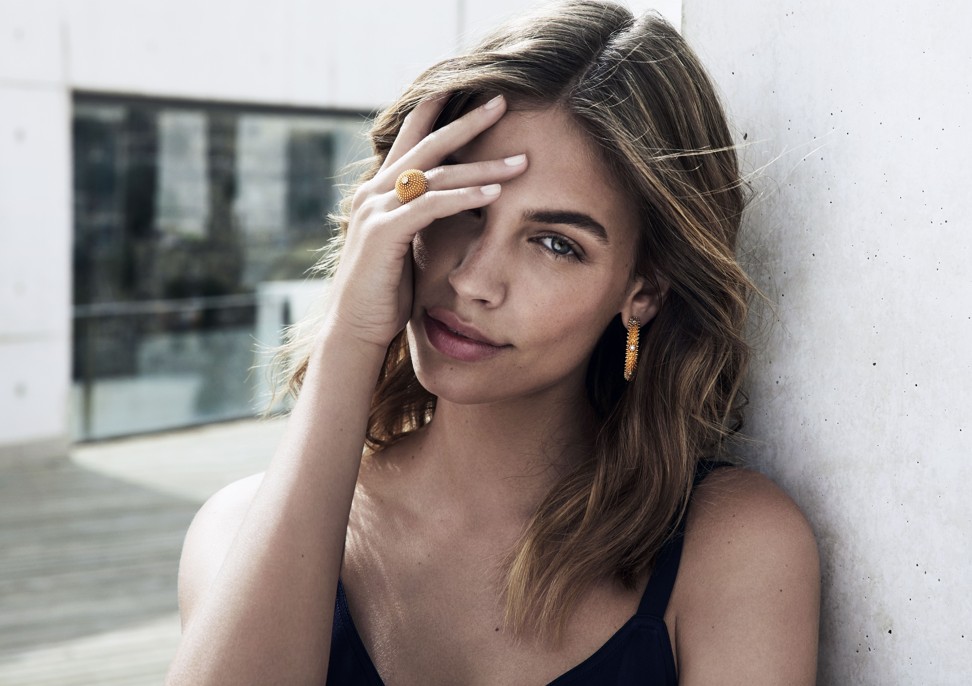 "You don't necessarily give a woman you love a cactus. It's not a natural flower that you associate with women but it's becoming a bold statement," Rainero says. "It's the epitome of the kind of jewellery that a woman wants to buy for herself."
SIHH 2018: Stars align for Van Cleef & Arpels' Lady Arpels Planétarium Poetic Complications watch
Heritage jewellers are also turning to unconventional designs in high jewellery to draw new clientele.
Bulgari's Festa high-jewellery collection features tongue-in-cheek motifs such as gift boxes and delectable cakes rendered in diamonds and precious stones. Van Cleef & Arpels' Le Secret captures a playful labyrinth of luxurious yellow diamonds, onyx and diamonds. Chaumet, too, celebrated an explosion of colours and asymmetrical designs in its Chaumet est une Fete collection, which pays tribute to lavish theatres and operas.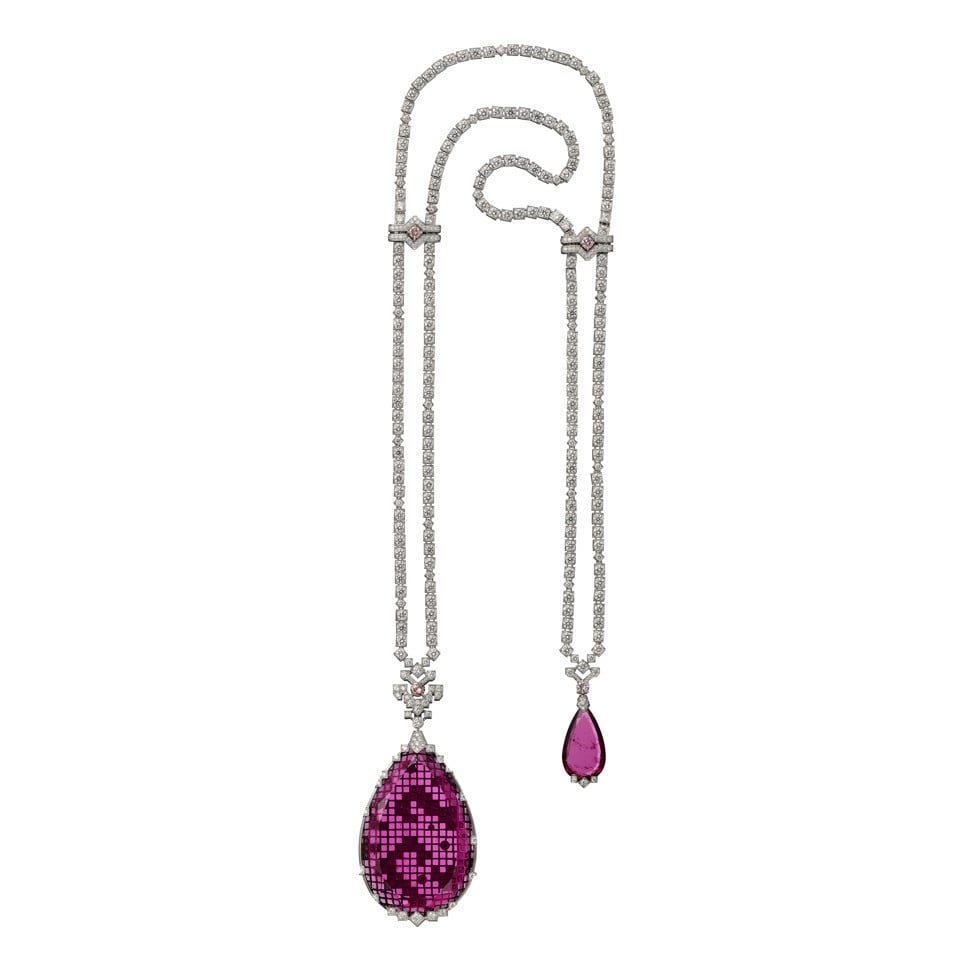 Bulgari's jewellery creation and gem buying director Lucia Silvestri says designing the collection was "a real creative challenge", but the collection turned out to be "an absolute joy" in the end. "I did not expect all this success. [We created] unique portable pieces for all occasions and all ages," she adds.
It's important to bring playfulness, a sense of humour and an element of surprise to high jewellery.
"For me, jewellery ought to make a woman feel good and feminine."
Van Cleef & Arpel's took the "feel-good" factor to the next level by incorporating playfulness and surprise in every single piece in the Le Secret high jewellery collection. The Fleur Bleue ring has a hidden love message, and a ladybird is hidden in the diamond-studded leaves of the Cachette des Coccinelles clip.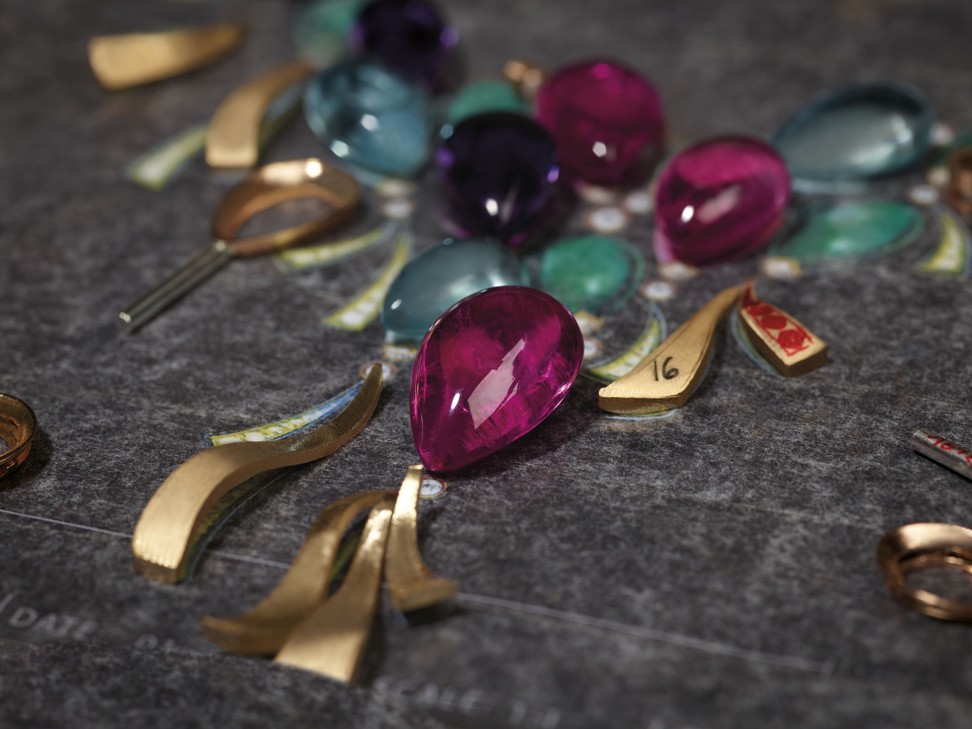 "It's important to bring that playfulness, sense of humour and element of surprise to high jewellery," says Nicolas Bos, Van Cleef & Arpel's CEO and president.
Why are luxury jewellers reviving rose gold?
To keep up with contemporary lifestyle, high jewellers are also improving design ergonomics and wearability through transformable pieces.
"Every time we start working on a new project, we always think about who will be [wearing it]," Rainero says.
Silvestri also agrees that modern lifestyle has influenced today's high jewellery designs.
"Life today has become very busy from morning to night with different occasions, and what we try to do is something versatile," she says. "Aside from the one-of-a-kind pieces that can be worn on the red carpet or at an evening gala, [we are trying to create] portable jewellery that's suitable for cocktails or afternoon tea with friends."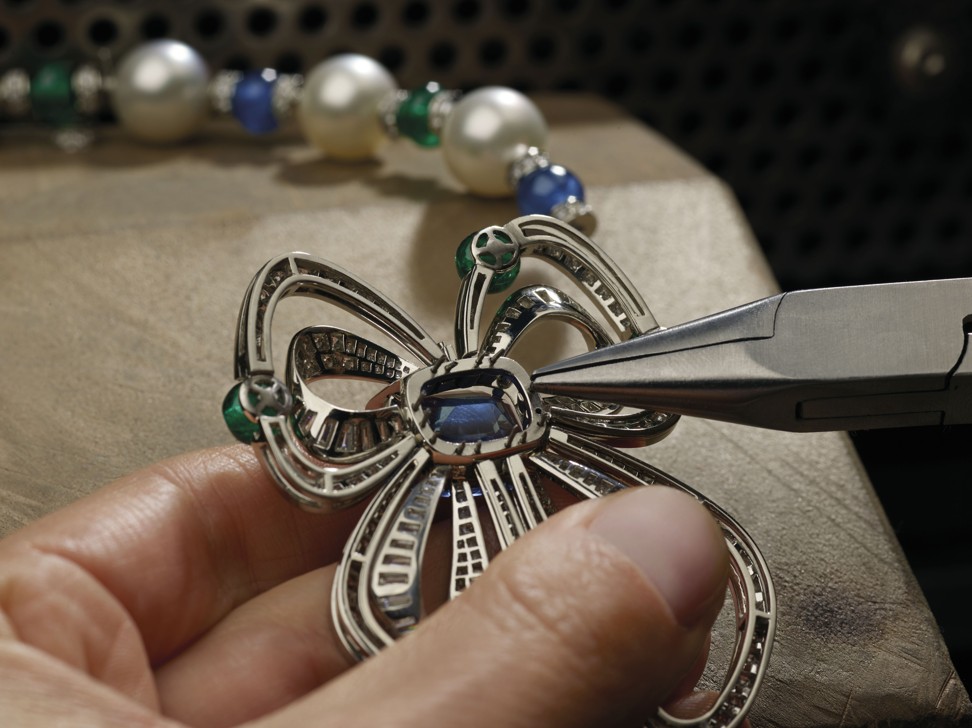 Seasoned connoisseurs are also becoming increasingly interested in adding unconventional pieces to their collections, whether it's the design or the innovative use of materials that captures their hearts.
We try to capture [their hearts] with the design and manufacture of fine jewellery ... to make their dream of owning a Bulgari jewel come true
Bulgari has been incorporating wood into its high jewellery designs. For example, in its bold reinterpretation of its iconic Serpenti series, a special material from South America – aptly named the snakewood – echoes the brand's signature designs. The wood is combined with precious materials such as gold, sapphires, diamonds, and emeralds to make a statement.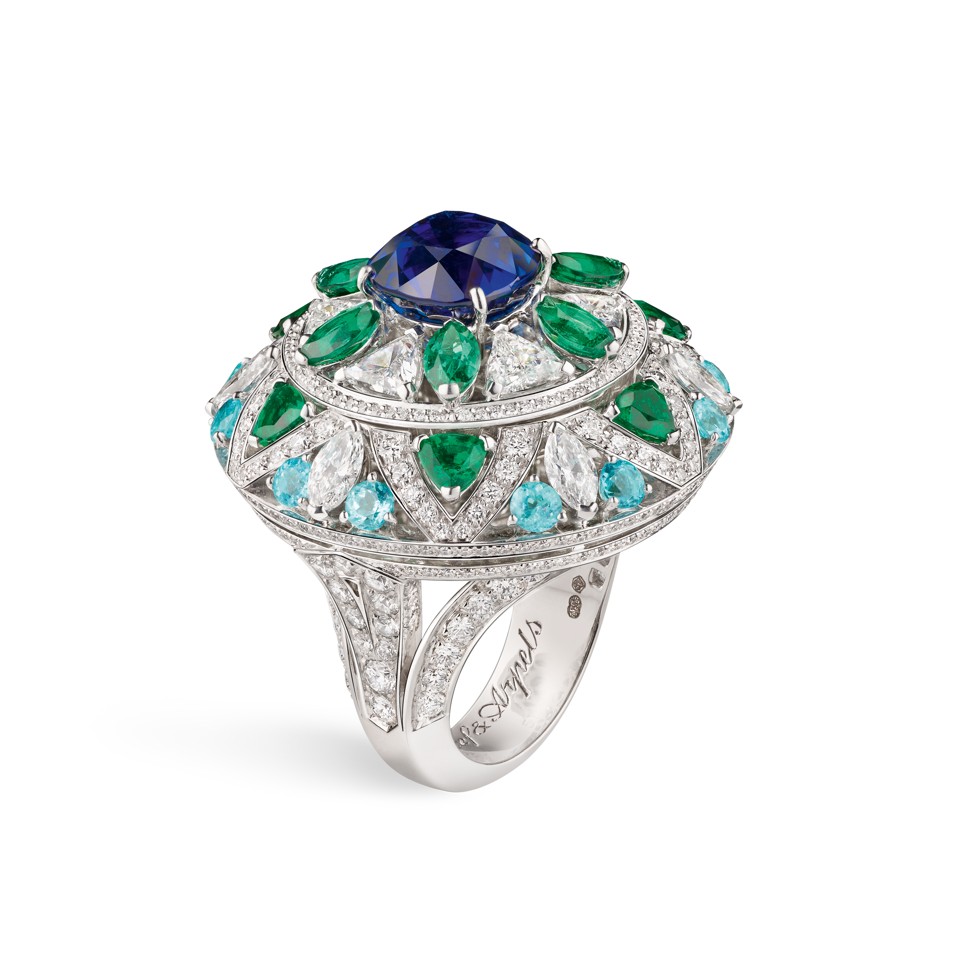 When it comes to innovative materials, Boucheron has been continuously pushing the boundaries under the helm of creative director Claire Choisne, who has incorporated the likes of rock crystals, wood, titanium and frosted quartz in her designs.
"I love to take risks, and the team as well," she says. "It's part of our design philosophy. We try to be open-minded and free when it comes to creation."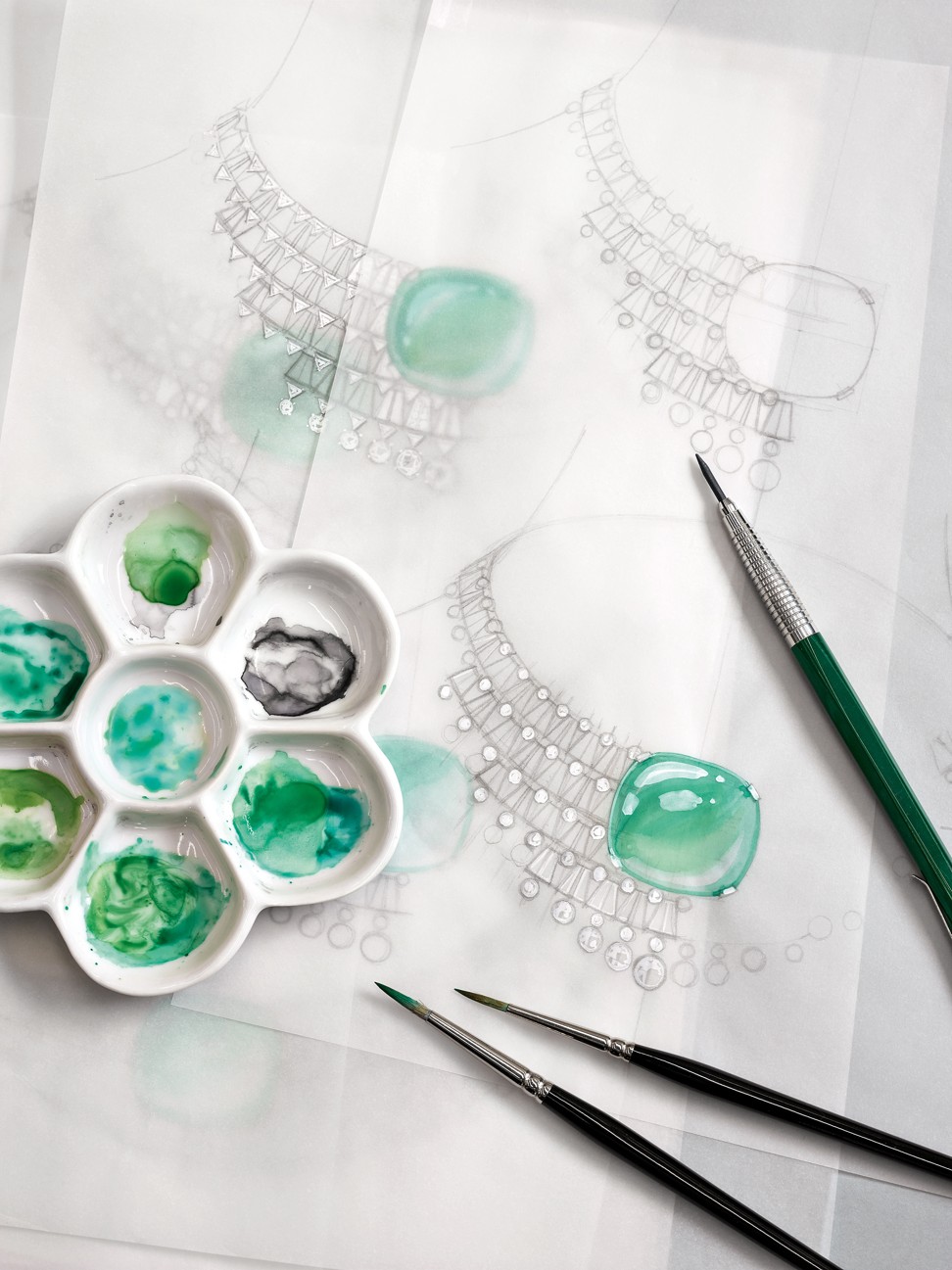 The Hiver Imperial frosted quartz ring, for example, depicts northern Russia's snowy wilderness in a rock crystal and frosted quartz, with paved diamonds dripping down like. The Rostov necklace is also a masterpiece that matches specially treated aspen wood with diamonds and white gold.
"When I first saw the [aged] aspen wood in the workshop with the unique silvery patina, I thought it would be great for the collection," Choisne says.
Rihanna teams with Chopard to create dazzling high jewellery collection
Replicating the natural progression was a great technical challenge for the craftsmen.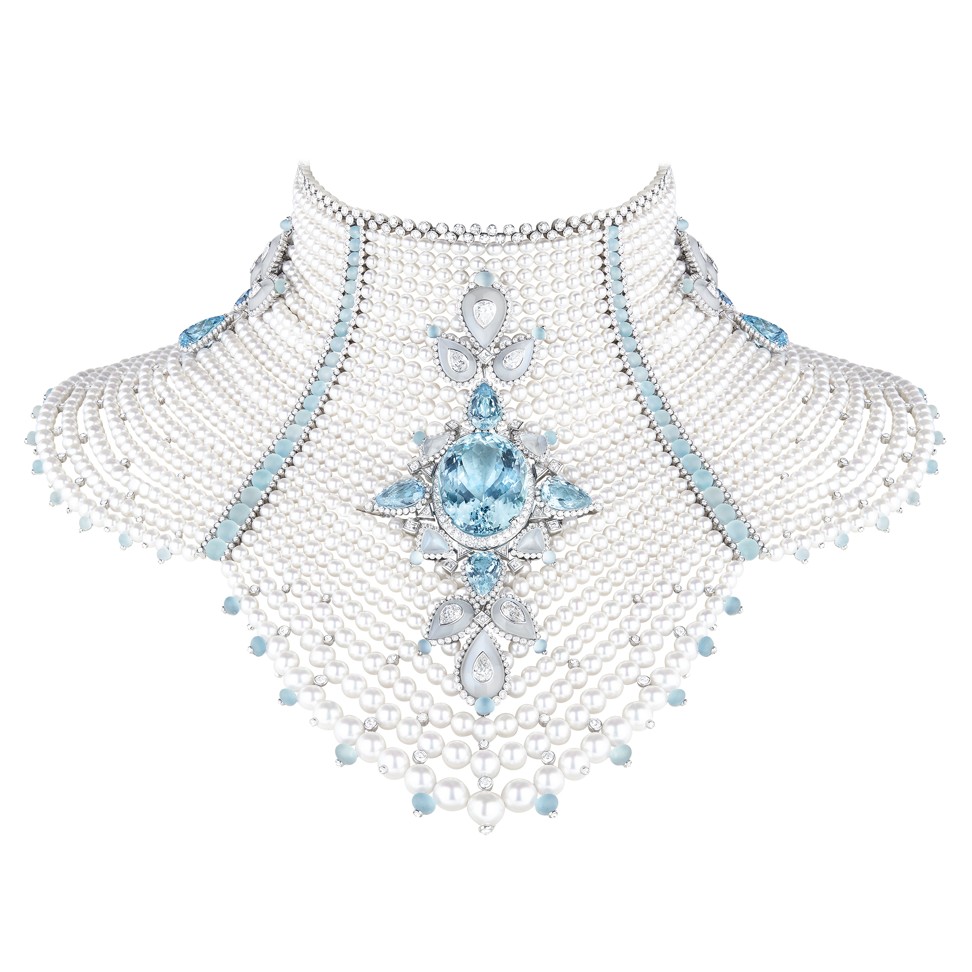 "The aspen wood is matched with other precious stones, but it's the best material to express the [design] idea," she explains. "Collectors are also beginning to understand that the emotions behind are as important as the valuable stones."
Transformable options, modern designs and versatility in high jewellery do not only attract existing customers but also appeal to the new generation of clientele.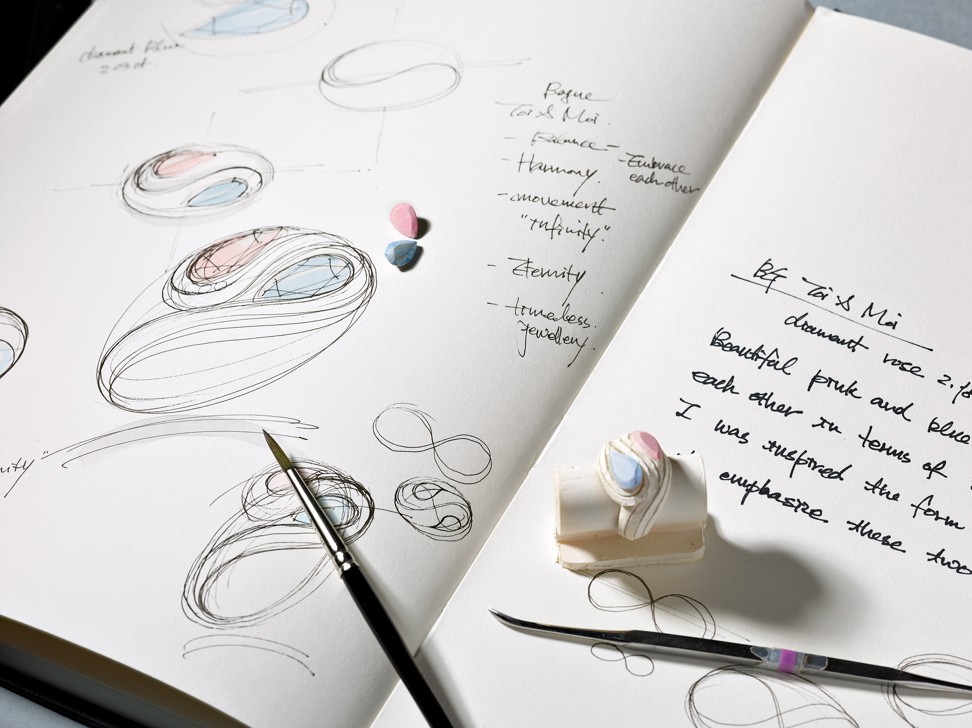 Rainero reckons that due to the new economy, Cartier now counts a new generation of young successful entrepreneurs as high jewellery clients. Bulgari, too, is cultivating the second generation of their existing clients through bold and contemporary designs.
"I see signals from the new generations, for instance, the young children of our customers. They are using our fine jewellery," Silvestri says. "They recognise our designs, our style, and our colours. We try to capture [their hearts] with the design and manufacture of fine jewellery ... to make their dream of owning a Bulgari jewel come true."
5 factual 'gems' we learned from coloured-diamond masterclass
As heritage masions continue to push the boundaries of their creativity, heritage and DNA are not to be sacrificed. "Every single new creation should be an expression of the Cartier style," Rainero says. "Clients are attracted [to our designs] because of our authenticity. If a brand does something outside its scope, it won't work. The best way to draw clients is to remain as ourselves and let the pieces speak for themselves."
Chaumet's CEO, Jean-Marc Mansvelt, agrees and says that "the lessons of the past nourish the contemporary creative process". "Creativity is like a living thing – its present and future are [influenced] by the past," Mansvelt says. "The creation of today will be the heritage of tomorrow. It has been an uninterrupted chain since the origins of the maison."
Want more stories like this? Sign up here. Follow STYLE on Facebook, Instagram and Twitter