Nature's palette is endless, be it flowers or diamonds. "When you go out to paint, try to forget what objects you have before you, a tree, a house, a field or whatever.
"Merely think, here is a little square of blue, here an oblong of pink, here a streak of yellow, and paint it just as it looks to you, the exact colour and shape, until it gives your own naïve impression of the scene before you," said the French painter Claude Monet.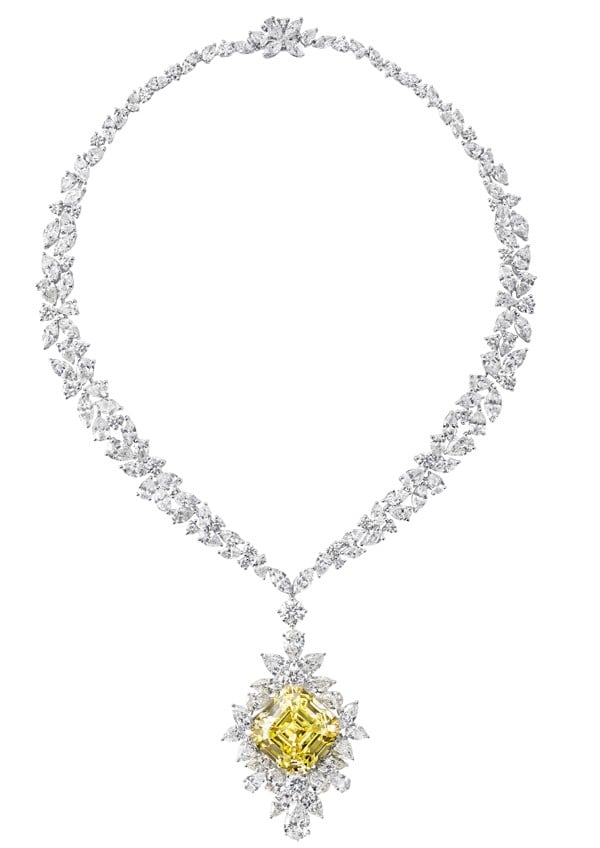 When, like a paintbox, Hong Kong-based jewellery designer Edmond Chin was faced with a small chest of superb coloured diamonds of the best hues but differing shapes and tonalities, it inspired him to create the magnificent "Manuscript" bracelet, for the Geneva-based House of Boghossian, in which coloured diamonds flower heads intersperse between coiling tendrils of coloured diamonds accentuated by 19th-century antique hand-cut half pearls.
'Ultimate' dining experience includes a Rolls-Royce, diamond chopsticks and a private jet
"We are so proud to be able to offer this amazing bracelet, which will adorn the cover of our Spring Auction [May 29] catalogue," says Vickie Sek, chairman, jewellery, Asia, for Christie's Hong Kong.
"There are rare-colour diamonds in the bracelet which we don't see often. Top colour diamonds are certainly a good investment as we can see they fetch higher prices in the past auctions. Their prices will continue to rise, that's why they are sought after by collectors."
Chin agrees. "The prices have risen dramatically in the last five years," he says.
History was made when a 56.6ct oval mixed-cut fancy vivid pink internally flawless diamond was sold for a world-record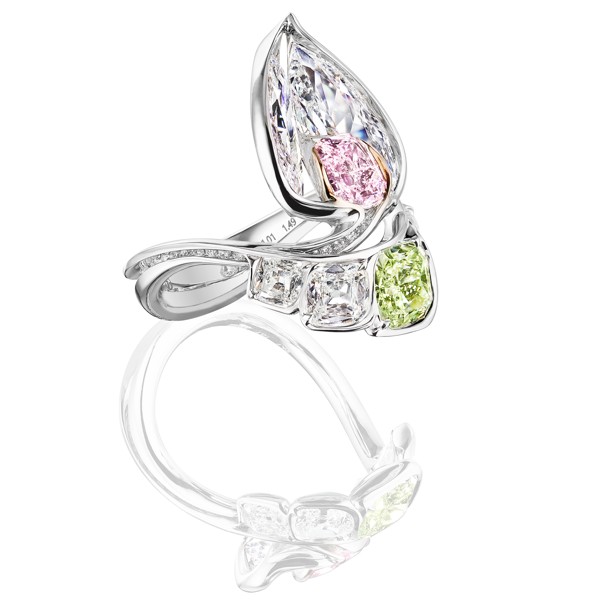 US$71.2 million at Sotheby's Hong Kong auction in April last year to jeweller Chow Tai Fook.
And, in 2015, a 16.08ct fancy vivid pink diamond was sold by Christie's to Hong Kong billionaire Joseph Lau
Luen-hung.
He then went on to buy a flawless 12.03ct cushion-shaped fancy vivid blue at Sotheby's, renaming it "The Blue Moon of Josephine", after his then-seven-year-old daughter, while the pink cushion-shaped stone was renamed "Sweet Josephine".
Auction houses continue to source rare coloured diamonds.
Photo shoot: queen of diamonds brings pure drama to brilliant stones
The April 18 sale of Magnificent Jewels in New York by Sotheby's offered a variety of impressive diamonds in spring-like hues. A square-cut fancy intense pink diamond weighing 7.01ct and a cut-cornered rectangular step-cut fancy intense blue diamond weighing 3.47ct were highlights of the sale.
The auction records are striking and symbolic, as the value of these beauties of nature continue to rise, recognising that many international jewellery houses are indulging their connoisseur buyers with attractive designs using
coloured diamonds.
Chanel Fine Jewellery's latest "L'Esprit Du Lion" collection has a transformable "Legendary" necklace set with more than 1,200 diamonds, but the one that stands out the most is the 30.19ct cushion-cut fancy intense
yellow diamond.
Why are luxury jewellers reviving rose gold?
We see more yellow diamonds at another jeweller's workshop: a 53.94ct fancy intense emerald cut yellow diamond plays protagonist to Graff's new necklace when juxtaposed against multishaped colourless diamonds.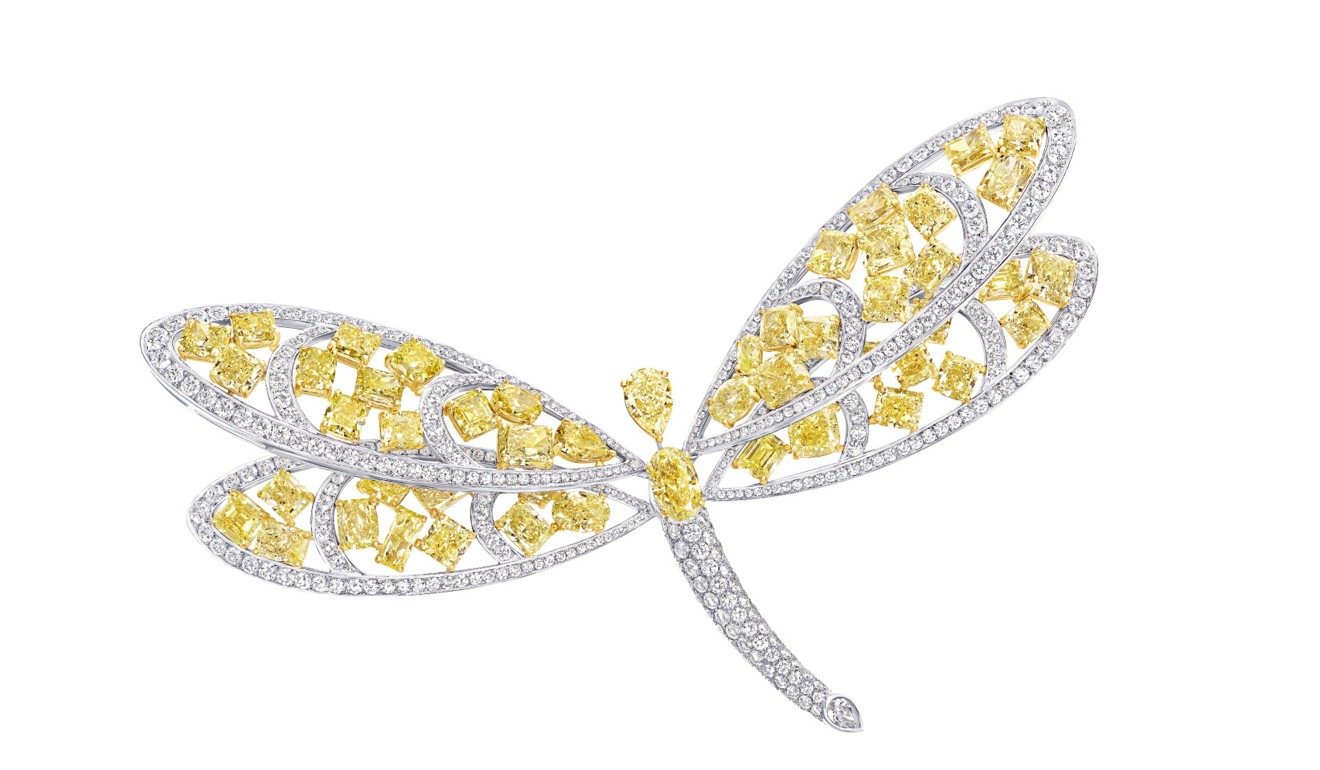 In the jeweller's interpretation of the dragonfly worn as a brooch, the insect shimmers with a 2.55ct fancy vivid yellow oval-shaped diamond at its centre, with a pear-shaped yellow diamond, while radiant-cut yellow diamonds in various hues make up its glowing wings.
Yet, another magnificent jewel, a pair of earrings, is crafted by Graff with the use of 81.68ct of multishaped yellow diamonds, mostly radiant cut and emerald cut in a range of hues.
Why Asian jewellery designers are earning international esteem
Hong Kong-based jeweller Forms uses a 1.01ct fancy purple pink diamond and a 1.49ct fancy intense yellowish green diamond, both cushion-cut, in a rare ring.
"The more intense the colourations, the more beautiful, rare and expensive the diamond"
"The cushion cut is often used to hold on to and intensify colour. A typical round brilliant diamond is cut to minimise colour and appear as white
as possible.
"When it comes to fancy coloured diamonds, the opposite is true," says Tzvika Janover, co-founder of Forms. "The more intense the colourations, the more beautiful, rare and expensive the diamond."
Much expertise goes into hand-picking the right stones for a masterpieces, as seen in the Écume Necklace from the Résonances de Cartier collection, which stands out with three striking Fancy Yellow briolette-cut diamonds totalling 74.24ct, complimented by natural pearls, oval-shaped diamonds, rose-cut and brilliant-cut diamonds, all set in platinum.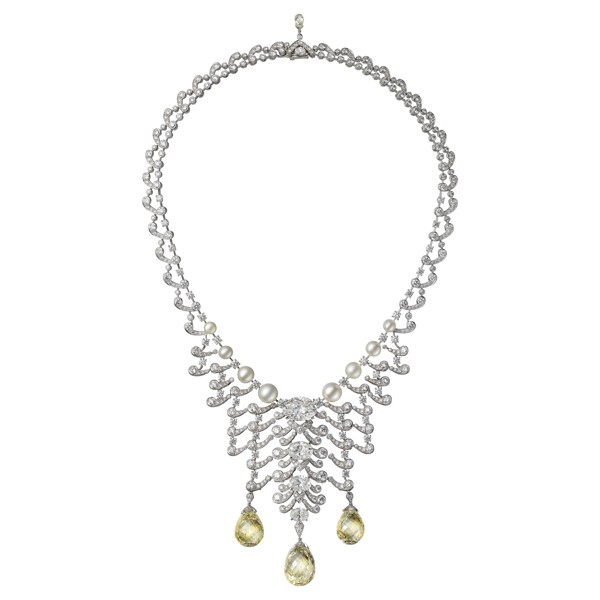 When the rough stones are mined, experts study how to maximise the colour yet not lose too much of its weight. It is this analysis which determines the final polished shape of a diamond.
The diamond tycoon behind India's alleged US$2 billion fraud
The location of the colour within the rough diamond is significant, as is the skill of cutting and polishing fancy coloured diamonds, which will access the light path of the diamond to optimise its brilliance.
This is different to cutting and polishing colourless diamonds, and the reason fancy coloured diamonds lend themselves to non-traditional shapes.
"It s a balance between weight and intensity of colour," Chin explains.
"No colours as such are in 'trend'. It's according to rarity. Red is number one, then comes violet, then pure purple and pure orange, followed by green pink and blue."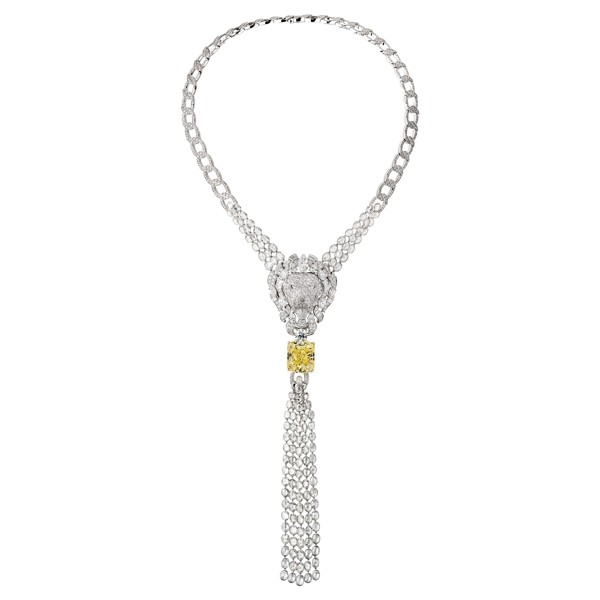 Less than 0.1 per cent of the volume of diamonds from the Argyle mine in Western Australia (the first and only continuing source of rare pink, violet and
red diamonds in the world ever) is pink, of which the number of red and violet stones can be counted on the fingers of
one hand.
5 of China's most memorable diplomatic gifts to world leaders
Josephine Johnson, global marketing director for Rio Tinto's diamonds business, says: "It takes an impossible set of ancient and geological circumstances to create the miraculous array of golden, pink, red and violet hues only found
at Argyle.
"The pinnacle of these is the rare and collectable Tender diamonds which have been referred to as the Fabergé eggs of the future."
Last year's Argyle Pink Diamonds Tender hero diamonds display a range of spectacular colour and varied shapes from cushion-cut to oval and radiant.
Want more stories like this? Sign up here. Follow STYLE on Facebook, Instagram and Twitter