Reed Krakoff, the designer who catapulted Coach to fashion prominence, and made it a US$5 billion handbag giant, has officially traded in his leather for diamonds.
Hired by Tiffany & Co. last year as chief artistic director, he was brought in to overhaul the iconic jewellery brand's design, attract younger shoppers and reverse an extended sales slump. On Tuesday, Krakoff released his debut collection, dubbed "Paper Flowers", a line that serves as a vital piece of Tiffany's strategy to introduce more items, more often. By shaking things up and keeping product lines fresh, the jeweller's executives hope to inject some excitement into a dusty brand in serious need of a revamp.
Dynamic duo: Tiffany & Co. is right at home working with world-renowned American designer Reed Krakoff for a brand-new collection
CEO Alessandro Bogliolo, a former executive at Italian luxury jeweller Bulgari, took over Tiffany last year. In March, he outlined his plan to revitalise the company by tweaking marketing and dramatically altering its stores to draw more customers. At the same time, he sought to shore up Tiffany's procurement and IT operations while enhancing its capability to sell jewellery online. The initial signs are promising: same-store sales, a key retail metric, turned positive on a currency-constant basis last quarter.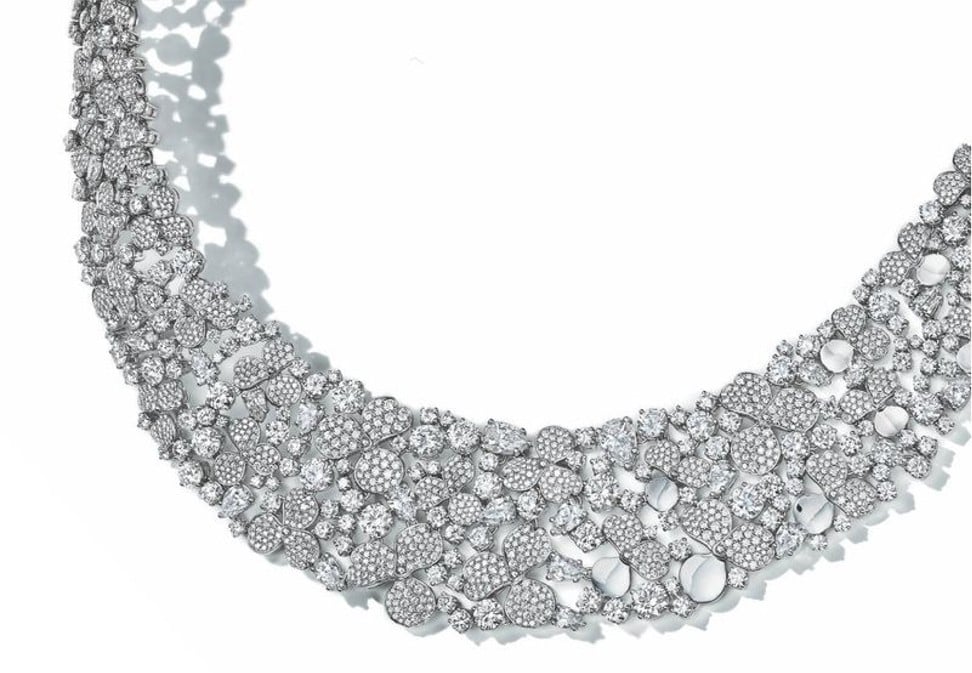 Now comes the new product. The platinum bracelets, pendants and earrings in the "Paper Flowers" collection have, of course, a floral motif with asymmetrical petals covered in diamonds and pops of blue tanzanite. The centrepiece is a diamond bib necklace dressed in 68 carats of round and pear-shaped diamonds. It took five months to make.
Party of the Week: Tiffany & Co. watch exhibition opening cocktail saw celebrity turnout
Krakoff's whimsical designs are meant to eschew formality, despite the extravagant materials used to create them. As the designer puts it, it's "about stripping away all of the rules associated with fine jewellery." Tiffany's prices for the items range from US$2,500 to US$790,000.
The 181-year-old luxury house has long relied on hit products to lure shoppers, so each new line is closely watched in the hope that it'll be the next headliner. The company has had trouble developing new stars of late. Old styles of necklaces and pendants, designed decades ago by such names as Elsa Peretti and Paloma Picasso, remained its top draws as new items failed to catch on. Tiffany seeks to help remedy that with a new 17,000-square-foot workshop near its New York headquarters, a design playground for its most skilled craftspeople.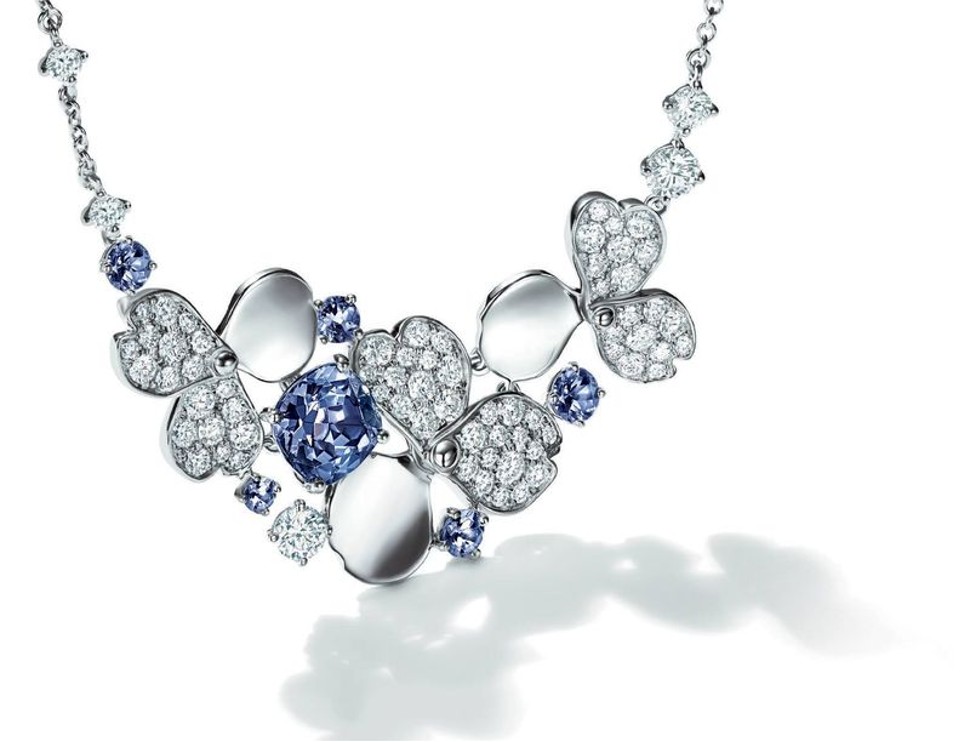 Krakoff, 54, was an architect of Coach's rise to leather goods powerhouse, with bags that rivalled the more expensive, established brands for the crown of status symbol accessory. He gave Coach a fashion edge in the late 1990s and the early 2000s, infusing what had been a utilitarian brand with flair. Some of his designs became ubiquitous, such as the signature line with prints of interlocking Cs.
Why are luxury jewellers reviving rose gold?
At Tiffany, he is the single creative authority, overseeing jewellery, luxury accessories, stores, e-commerce and advertising. He even created the Blue Box Cafe, a restaurant on the fourth floor of Tiffany's New York flagship that is painted in the brand's signature robin's-egg blue. Krakoff's much-hyped "Everyday Objects" home decor collection, featuring US$165 pizza cutters and US$425 protractors made of sterling silver, was deemed a success by executives. Bogliolo, the CEO, called out the experiment as a "very meaningful test" for Tiffany, since it was one of Krakoff's first product lines. Sales of home goods grew in the double digits that quarter.
"Paper Flowers" will be an even bigger test, as jewellery represents the bulk of Tiffany's business. Bogliolo acknowledged the critical nature of the product launch last month. The company, he says, considers this its most significant high-end jewellery launch since 2009, when Tiffany's diamond key pendants hit stores.
Tiffany opens Diamond Academy to celebrate 180 years of heritage
Regardless of all the product and pricing strategies, however, Bogliolo says what is most important is that a woman would want to wear the glitzy jewellery. He is betting Krakoff will make that happen.
"We are very confident about it," Bogliolo said on a conference call. "At the end of the day, they are all products for the adornment of a person."
Want more stories like this? Sign up here. Follow STYLE on Facebook, Instagram and Twitter