Omega formally unveiled three new models for its Trésor collection and introduced fast-rising star Kaia Gerber as the brand's ambassador in a Berlin event attended by almost 300 guests, including celebrities and influencers from Europe, Indonesia, Japan and Chile.
The 17-year-old daughter of fashion icon Cindy Crawford, Gerber has modelled for Vogue and made her runway debut for Raf Simons' Calvin Klein collection last year. She is already a darling of major fashion houses and a runway favourite. Her mother has enjoyed a lengthy partnership with Omega, which officially welcomed Gerber during the "Her Time" event at Paris Fashion Week in September 2017. The occasion was part of a tour by the brand to highlight its history of producing luxury watches for ladies.
Crawford has been the face of Omega for more than 20 years. President and CEO Raynald Aeschlimann, who has been with Omega since 1996 and in his current position for two years, has watched Gerber grow up. He says a meeting in Hong Kong sealed the deal to have the teenage beauty as ambassador of the new Trésor watches.
Omega launches feminine timepieces for Baselworld
"I met her and [Gerber's brother] Presley with Cindy, and we had long a discussion," he said. "We talked about Constellation, we talked about Omega – [Gerber] was born with this brand."
In 2015, Crawford and Gerber travelled to Peru with Orbis, a non-profit organisation whose flying eye hospital provides critical eye surgeries for people who cannot afford them. Omega funded a film about that mission and Aeschlimann said he was impressed how Gerber shared her mother's philanthropic spirit.
Why Swiss watchmakers see Asia as the future

"Everybody has kids, so it was not about picking a kid, but about sharing the values and starting at the right time," he said.
Gerber said: "Just through seeing how Omega was with my family and we all got very close – I grew up around all these people – I felt very comfortable and now it's just in an even bigger way."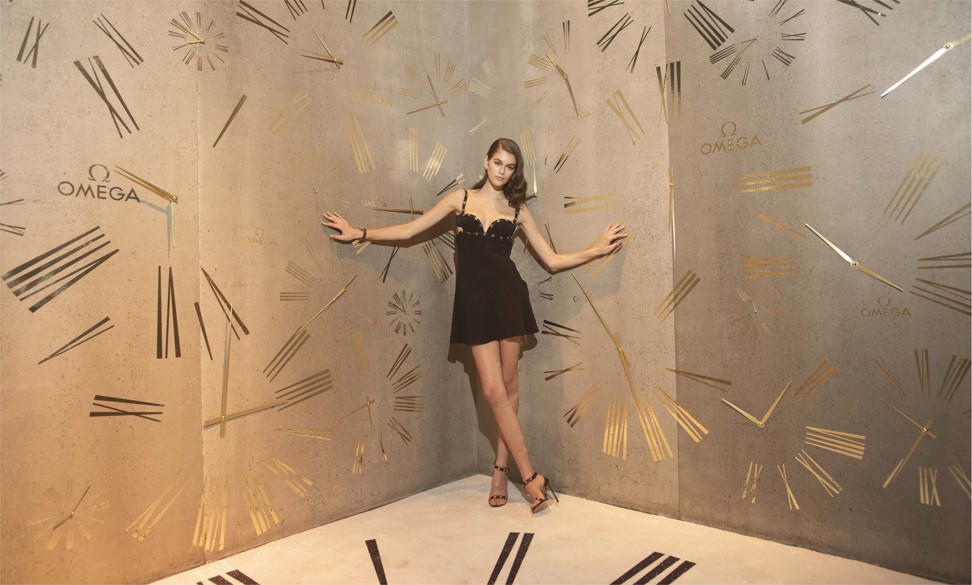 Aeschlimann believes the new Trésor watches will continue being a style statement for women while appealing to a new generation of female customers. The brand opted for a quartz movement.
Omega CEO Raynald Aeschlimann emphasises the importance of social media

"We had to create the right design and it had to be in that size," he said. "This watch, that kind of design, I saw it only with a quartz movement. I think the result would not have been that nice with a mechanical [movement]. We have a lot of Constellation watches that are quartz because they are small and people want them."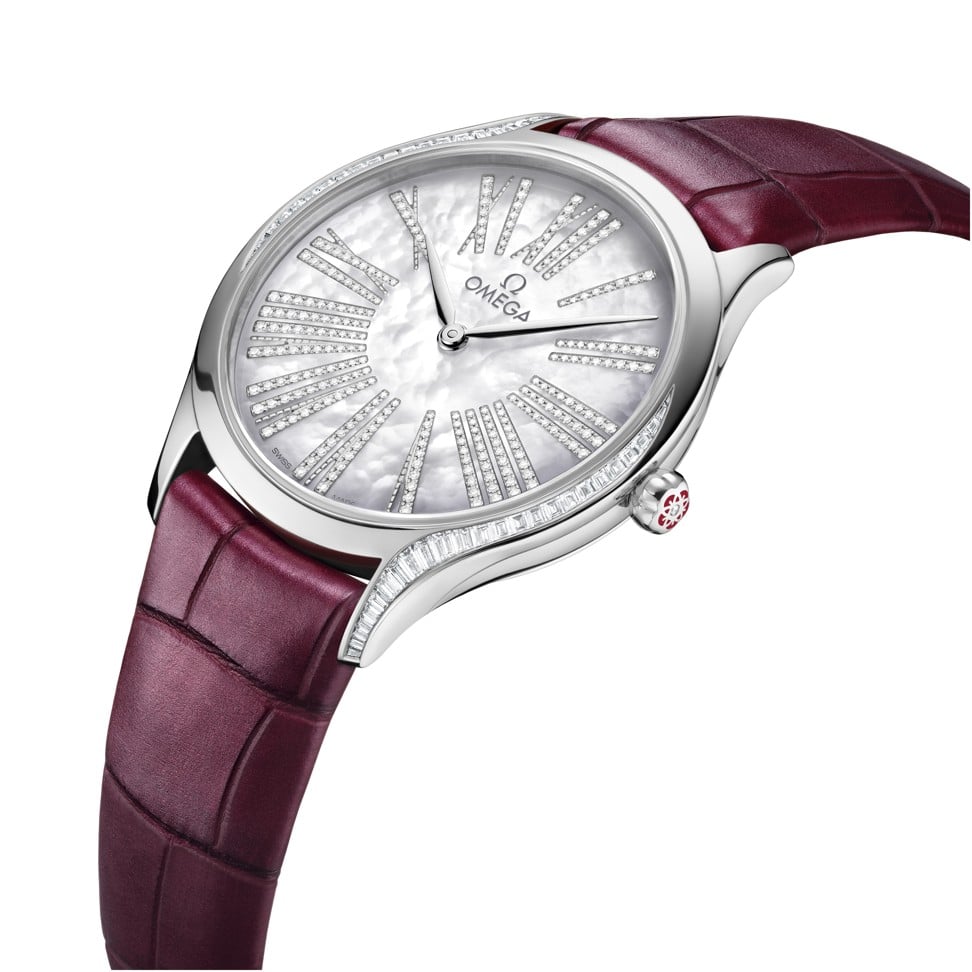 When the Trésor collection was first unveiled, it gained attention for an extremely elegant thin gold case, made possible by the 30mm calibre. The newest collection offers an even thinner case with a height of 9.75mm for the 39mm models, and 8.85mm for the 36mm models. The silhouette and hands remain in the new model. Other elements have been reimagined, notably the slender Roman numerals, curved diamond paving and straps.
I am definitely a bit more [of] a tomboy than my mother was. I would say [my style] is classic but with a bit of edge, and less is more
"This watch will not appear, ever, without any diamonds," Aeschlimann said.
Nine different models are available, including three that have just launched with mother-of-pearl, lacquered red garnet-colour and blue aventurine dials. The last of these was made with a process Omega has just developed. The aventurine stone is ground into powder and four to five layers of it are applied to a plate made of a patented white gold alloy called Canopus Gold. It is then placed in a furnace for enamelling, in up to 1,000 degrees Celsius. The brand then polishes the top surface to reveal the gold Roman numerals. After that, the Roman numerals are set with tiny diamonds.
5 men's timepieces to look out for at Baselworld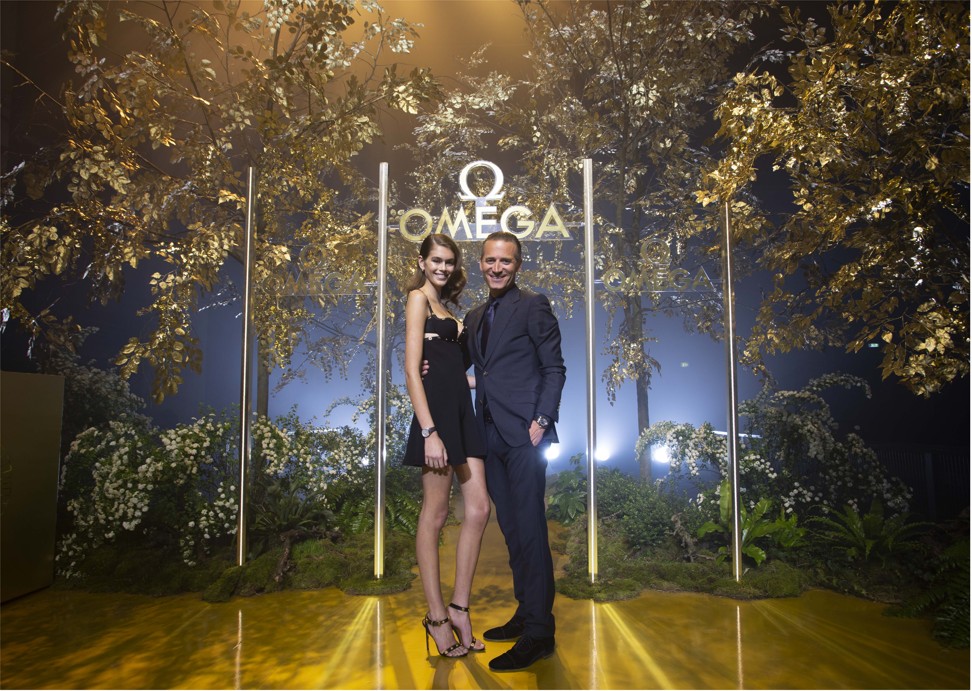 The new Trésor pieces can be matched with a leather straps in colours such as black, taupe-brown, white, blue, opaline silver and mother-of-pearl, making it as much a fashion accessory as a luxury watch.
"For my job I get to wear beautiful clothes, but I would say I feel the most comfortable in jeans and sneakers. What I love about the Trésor is you can wear it with both. It has so much class and style," Gerber said at the event.
10 of the best watches at Baselworld 2018

"I am definitely a bit more [of] a tomboy than my mother was. I would say [my style] is classic but with a bit of edge, and less is more."
Aeschlimann said the new Trésor watches were not designed specifically for any age groups.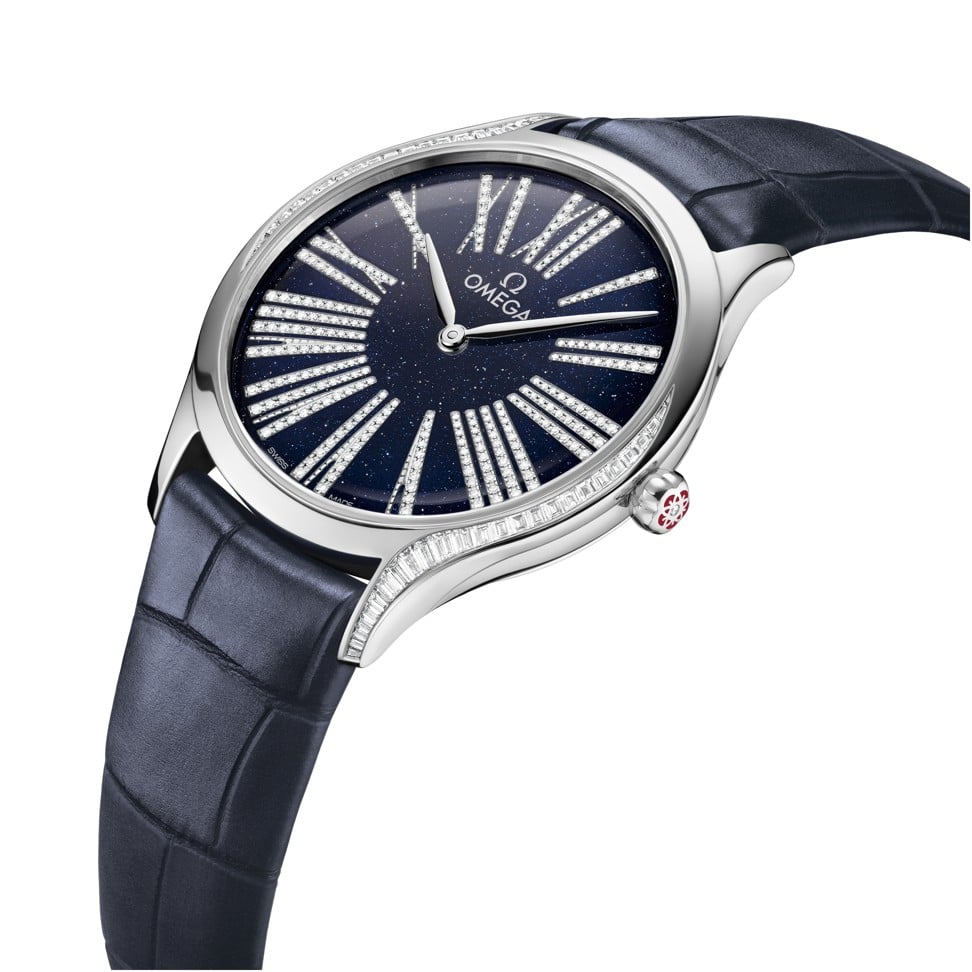 "It's a fresh watch, it's an elegant watch. It's not about creating something totally crazy and doing it only because of young people," he said, adding that, like with her mother, Gerber was not merely "the face" of the collection, and she also contributed to the design. Crawford was famously involved in designing the Constellation '95.
Bling it on! 6 of Baselworld 2018's most extravagant watches

"The very important asset of Omega – and Kaia is very much an example – is we are inspired by a lot of people, talking to a lot of people. It's not a brand that old people wear or young people wear. Next year we will be celebrating 125 years of the name, more than 150 years of the creation of the company, so it's about altogether creating the next future."
For an added touch, a flower is added to the new Trésor's crown, created out of five Omega logos in red, liquid ceramic. The special reflective caseback with a "Her Time" design comes in hand as a mirror for the lady.
Want more stories like this? Sign up here. Follow STYLE on Facebook, Instagram and Twitter