The year 2018 is set to be an exciting one for the namesake founder of Cindy Chao The Art Jewel. The brand is planning a series of events around the globe. Chao will be exhibiting for the first time at premier jewellery fair Masterpiece London from June 28 to July 4, unveiling the newest Black Label Masterpieces and White Label pieces at The Royal Hospital. She will be the only Asian high jeweller present at the event. The new pieces to be showcased were inspired by one of her trips last summer.
Asian jewellers Cindy Chao and Nirav Modi show they have what it takes to succeed at Biennale des Antiquaires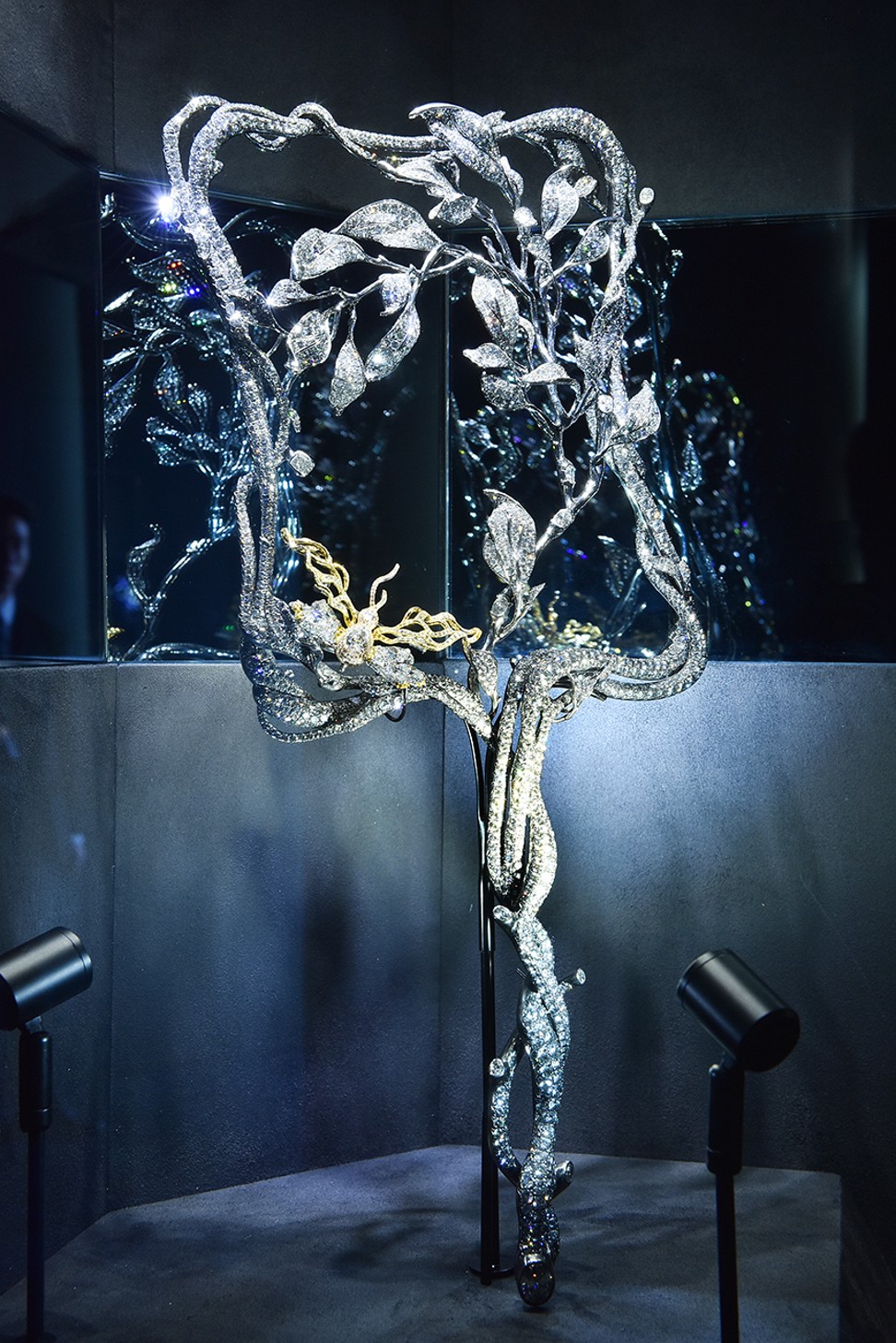 1. What is the difference between a beautiful piece of jewellery and an exquisite statement piece?
A jewellery piece can be beautiful in many ways: in general, it may have an eye-pleasing design, a harmonious colour combination, or [it] features gems of good quality. The evaluation may be somewhat subjective. However, to be considered an exquisite statement piece, a jewellery piece must meet some objective criteria, which may include rarely-seen, magnificent gemstones, extraordinary design and exquisite craftsmanship. It has to be uniquely eye-catching and eye-opening to stand out.
Jewellery artist Cindy Chao donates Foliage earrings for Musée du Louvre auction
2. What is the difference between exquisitely ornate and ostentatious?
To my mind, the difference lies in the designer's ability to keep the essence and, solely the essence, in his or her work. I always remember one of Michelangelo's quotes saying that when creating, he is freeing the soul of the marble. "I saw the angel in the marble and carved until I set him free". This is exactly how I feel now when I wax-sculpt to create an art jewel: by reducing the unnecessary, I search for the true essence, the soul of the piece that is timeless, perpetual, eternal.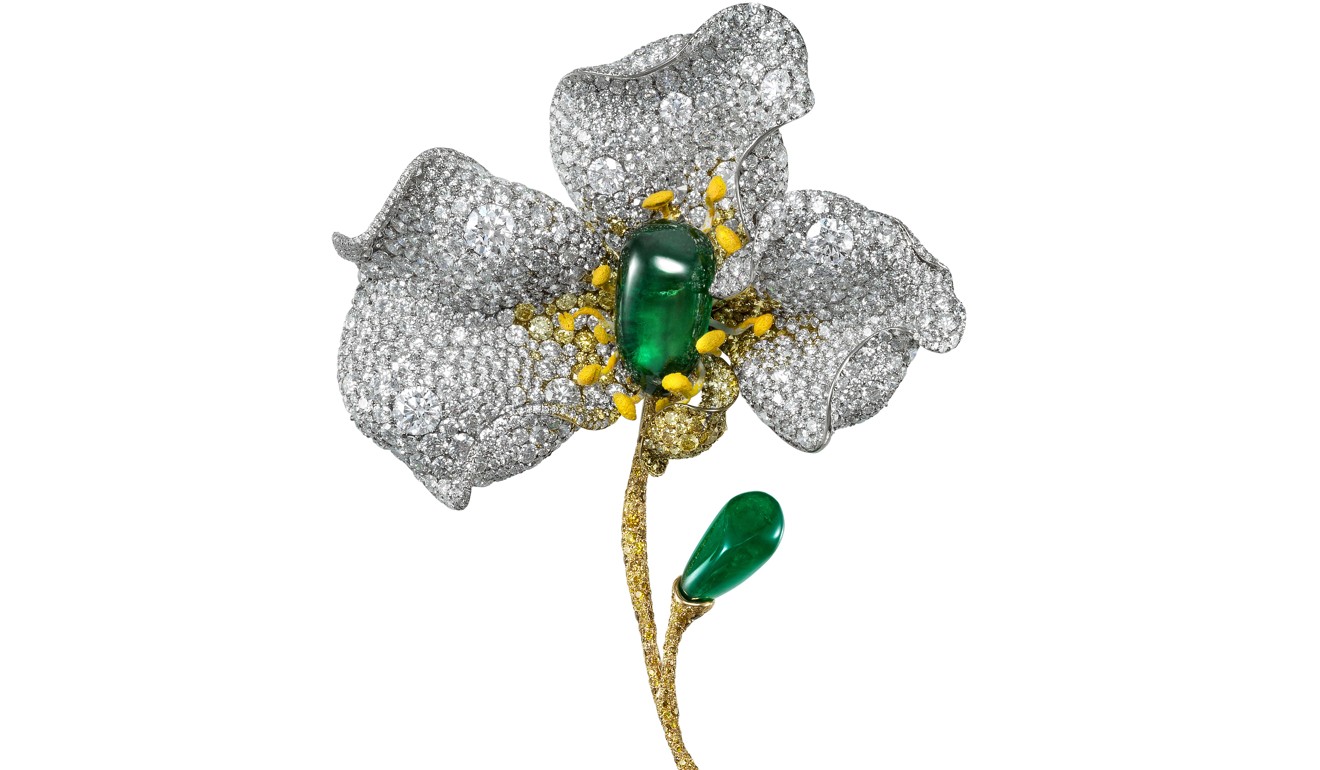 3. Can you 'see' the piece in your head from the beginning of the design process, or does it come together as you sketch or search for materials?
As a jewellery artist I work in both ways and in both cases I want my creation to reflect exactly my emotion and thoughts I have during the wax-sculpting process.
Sometimes, an idea just pops up when I see a large, rarely seen, exquisite gem for which I have an intense feeling or when I get inspired by an impressive scene in my travels. I immediately capture the fleeting impression in my mind, note it and start [the] creation as soon as I can. In other cases, I just start wax sculpting and let myself be guided freely by imagination.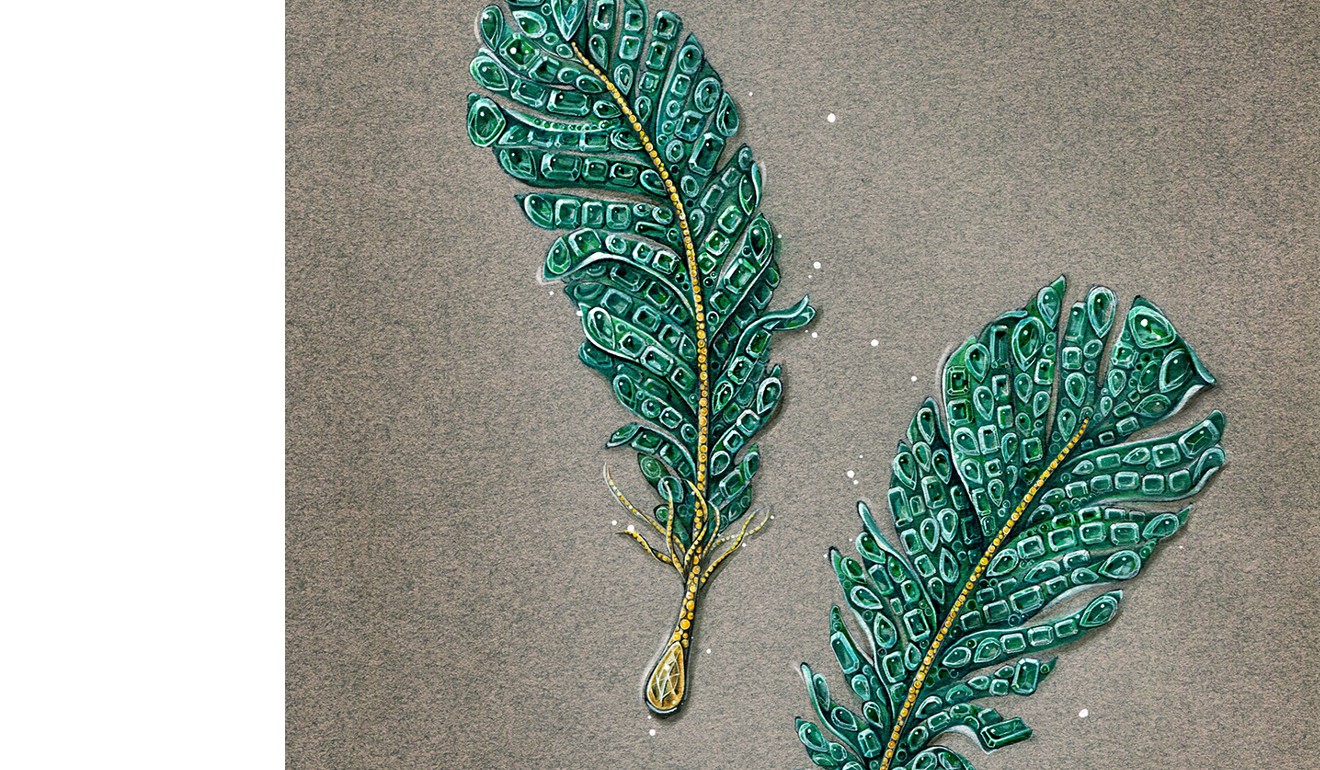 Taiwanese jewellery artist Cindy Chao to show off her masterpieces in Biennale des Antiquaires
4. Do you have a favourite gemstone?
My favourite gemstone is definitely emerald. I enjoy going outside immersing myself in the beauty of nature. If I have to illustrate nature using a single colour, I would choose green. Emerald's vibrant greenness always fascinates me. Its garden-like inclusion, which is never the same in any two pieces, gives me endless imagination of nature's fathomless power and wonder. This is why I often use emerald as the main gemstone in my Black Label Masterpieces every year.
Wallace Chan, Cindy Chao and Michelle Ong have drawn international attention with their museum-worthy designs
I also have a great sensitivity towards diamonds – with the way they dance and evoke a sense of awe and brilliance when exposed to light. Besides, being composed only of carbon, [a] diamond is the result of millions of years' geological pressure and it shines so brightly. It seems to remind people that purity and perfection can only be achieved through hard work. Such is also my reflection on my pathway over the past years.
Want more stories like this? Sign up here. Follow STYLE on Facebook, Instagram and Twitter