Personal jewellery preferences used to be simple: platinum or gold and diamonds; rubies, emeralds, sapphires and some precious gemstones. No more. Today, high jewellery can include unconventional materials, but they are always combined with precious diamonds.
The point is to mix precious materials with the non-precious; to create innovative ways of setting and combining gemstones; and to push the boundaries of jewellery design and craftsmanship.
Step into spring with these 5 sophisticated high jewellery pieces
Bold and creative jewellers are therefore introducing Haute Joaillerie to connoisseurs
by exalting the beauty of alternative materials.
Their jewellery creations stem from boundless creativity, combined with the talent of the finest designers and the rigorous disciplines of crafting by hand.
In the Materials of the Old World collection, G by Glenn Spiroshowcases two Horn Cuffs, with brown and white diamonds. These unusual and attractive bangles are set in titanium with 21 Horn pieces.
"If we like the materials, we buy, and when the time is right they are used in some manner and included in the collection," Glenn Spiro says.
Another outstanding bangle is crafted in wood and set with cushion shaped old cut diamonds, round brown diamonds and triangular
wood elements.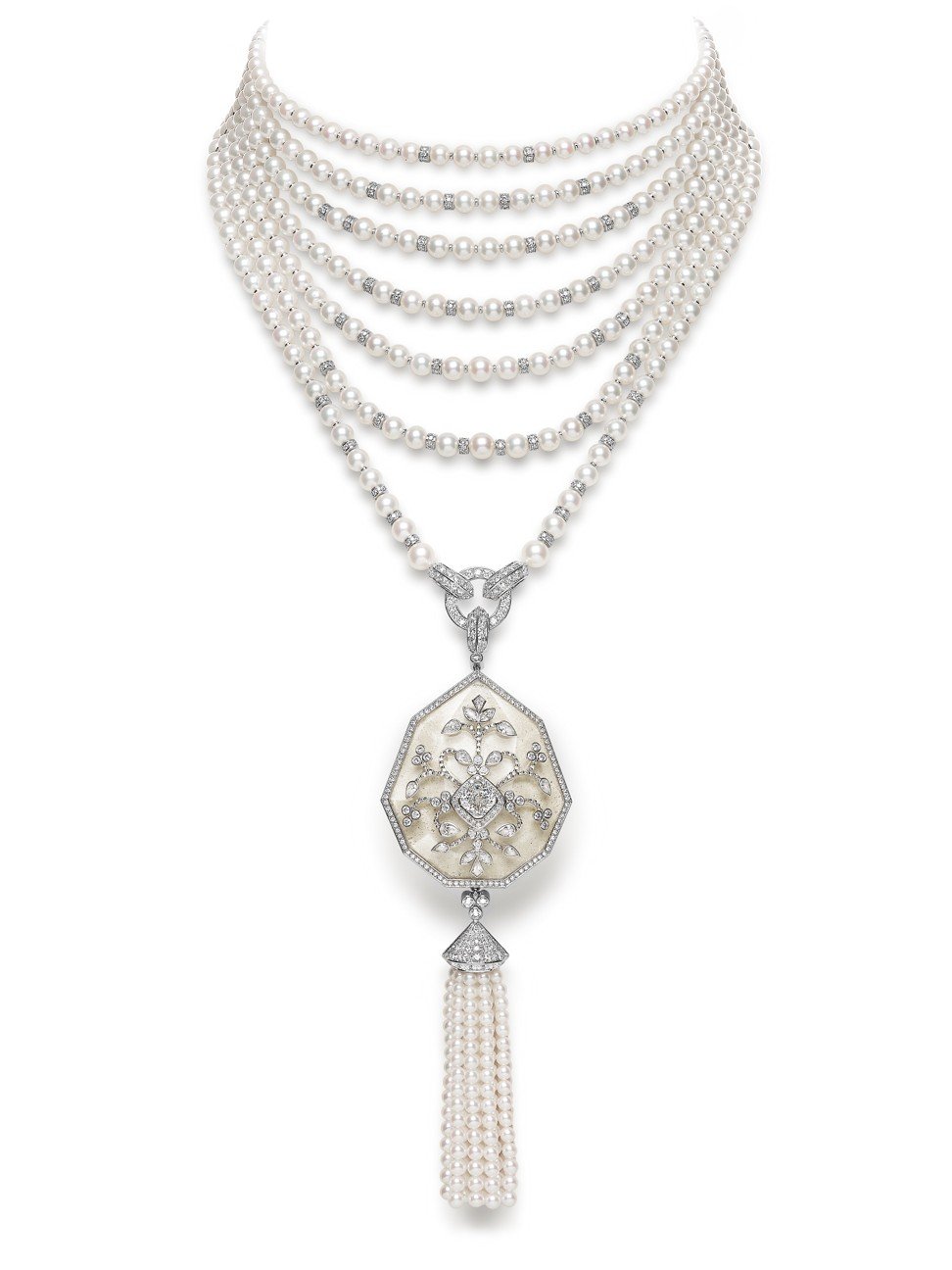 "This is old ' Zitan' wood as it is called, [which] again [is] not specifically chosen," Spiro says.
Boucheronreintroduces wood as part of the Hiver Impérial collection, with the Rostov jewels. The maison incorporates aspen wood with a silvery patina to mimic a wintry scene inspired by the snow-covered lands of northern Russia.
3 jewellery designers to watch in 2018
Meanwhile, the Bleu de Jodhpur collection is inspired by India's iconic "Blue City" of Jodhpur. It uses veinless, milky Makrana marble from the local quarries that was used to build the Taj Mahal, in the talisman Nagaur necklace. In the Plume de Paon necklace, another unexpected material: sand grains from the Thar desert are captured in the rock crystal pendant.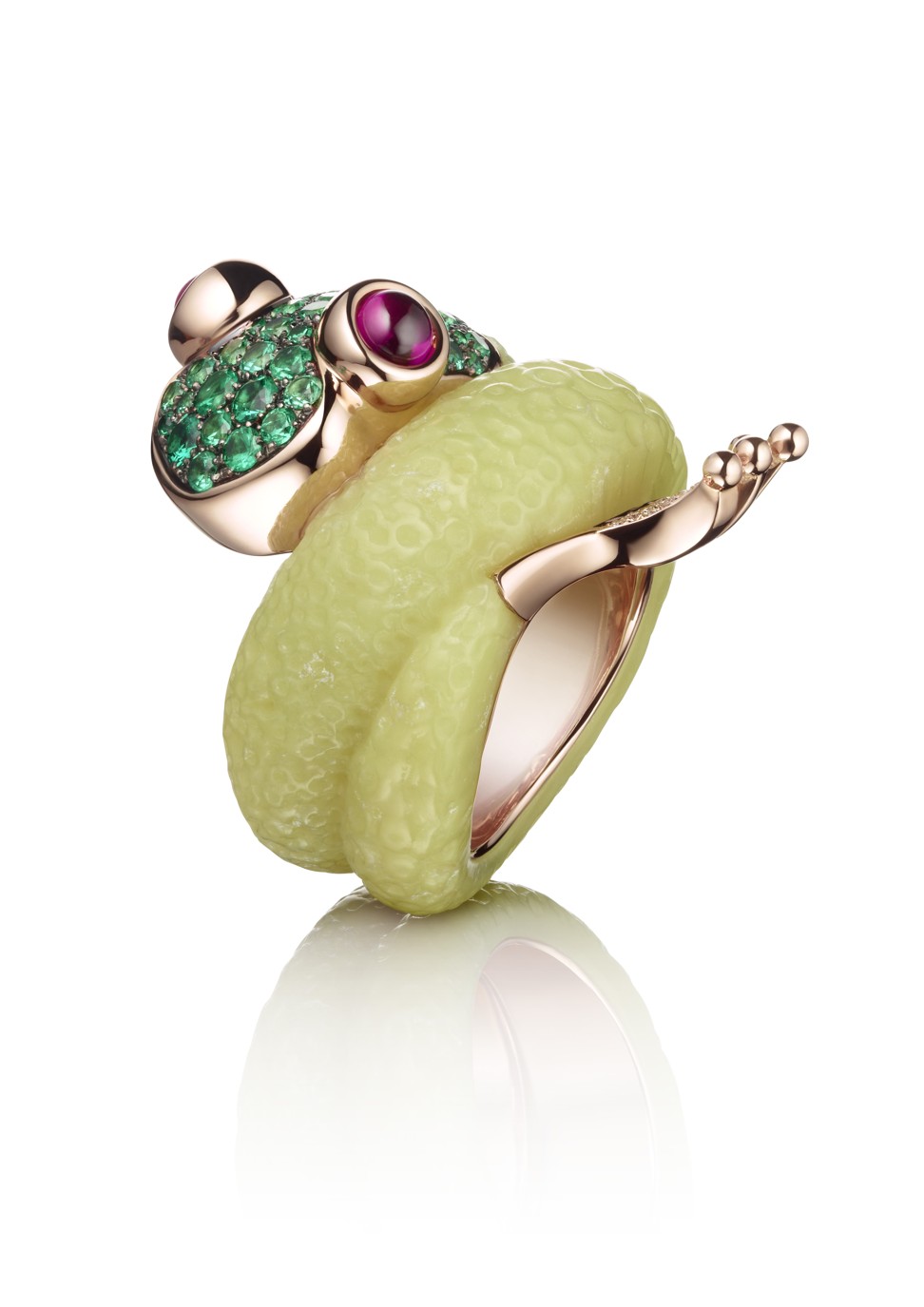 Geneva-based jewellery house de Grisogono adds the Moscote rings to its Crazymals collection, which arose from founder Fawaz Gruosi'svision to create playful animals. The menagerie includes a snake, frog, seal and panther – each creature expertly carved from a single block of interesting materials such as jet, mammoth, green alabastrite.
Bulgari presents a unique combination of fine watchmaking, high jewellery and rare currency in the limited-edition Monete high jewellery pendant watch. Priced at just over HK$3 million, it includes a silver tetradrachm featuring Alexander the Great, set in 18ct pink gold with rubies and 36.54ct of diamonds.
High jewellery inspired by the beauty of nature
The flip side reveals an ancient silver coin, but the front blends antiquity with the modernity of a skeletonised watch movement Calibre
BVL 208.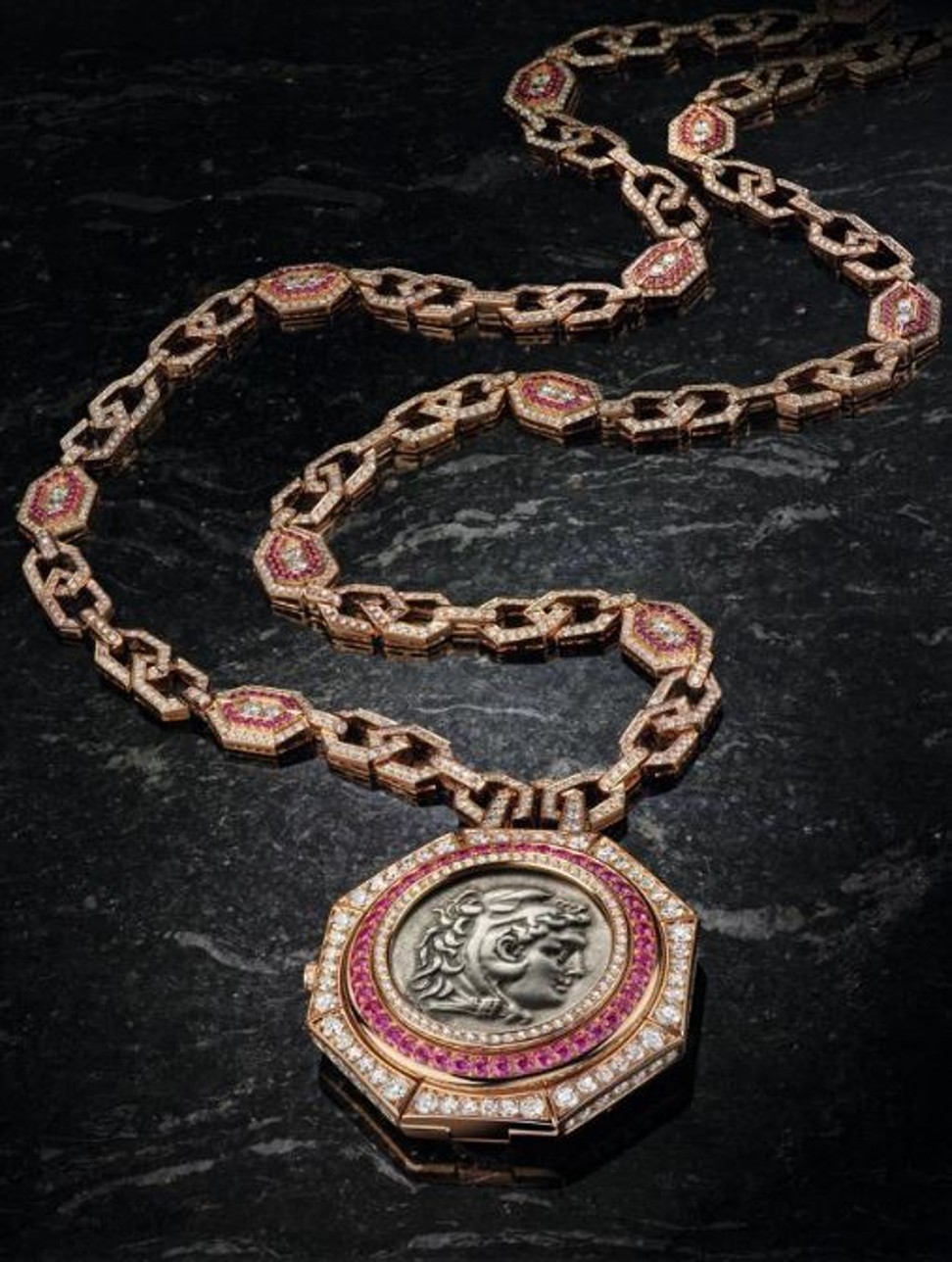 Rare ancient Greek and Roman coins, each with a distinct patina, are one of the icons of the Rome-based jeweller, enabling Bulgari to resort to unusual combinations of materials.
Paris-based jeweller Cartier is known to be at the forefront of innovation in design and its use of materials in distinctive ways. The new Résonances de Cartier collection uses special shaped and cut lapis lazuli combined with brilliant-cut diamonds in the spectacular Eurythmie Bracelet.
Black lacquer accentuates
the 40.33ct briolette-cut rubellite, rubellite beads, cabochon-cut rubellites, and brilliant-cut diamonds in the opulent Murmure Necklace in white gold.
Louis Vuitton's new high jewellery plays with coloured gemstones and diamonds
Six oval-cut black opals from Australia weighing 10.60ct are at the centre of Chaumet's charming bracelet. Part of the La Nature de Chaumet collection, the Étoiles Boréales bracelet in white and yellow gold is also set with one round Paraiba tourmaline weighing 1.77ct, round Paraiba tourmalines, yellow and violet sapphires, and brilliant-cut diamonds.
The expert techniques of lapidaries weave an enchanting spell as colours and intriguing materials interlace and stones are gradually transformed into treasures.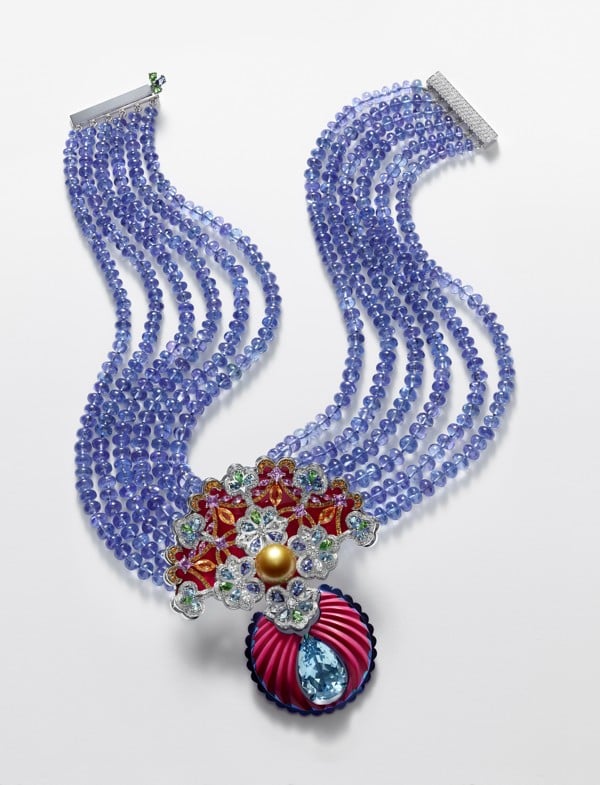 The new glamorous annual Red Carpet Collection by Chopard shines bright and stands out in a myriad of colours and in a mix of materials. Launched at Baselworld, this year, a magnificent necklace was showcased in white gold and titanium, and composed of tanzanite beads; and set with ceramic, a pear-shaped aquamarine of 12.4ct; one golden pearl of 12.7ct; pear-shaped aquamarines, and tanzanites, tsavorites, pink sapphires, spessartine garnets, yellow sapphires and diamonds.
Piaget launches sun-inspired high jewellery and watches collection
Its surfaces morph into wondrous hybrid mosaics. Revealed is a unique and unrepeatable high jewellery piece with a three-dimensional effect, combined with gold, diamonds and precious stones.
Reinterpreting the ancient and painstaking techniques of nano and micromosaic, applying them to art, Italian jeweller SICIS Jewels uses tiny rods of Venetian enamel creating endless combinations of colours and shades.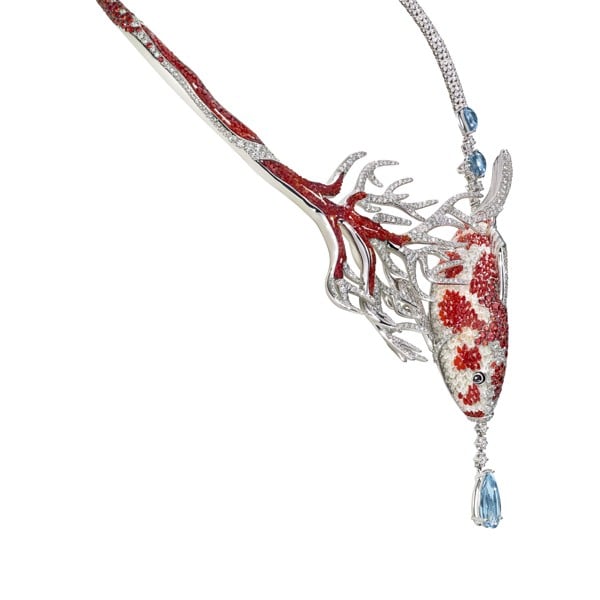 The latest Koi collection is inspired by an ancient Chinese legend of a carp turned into a dragon by the gods.
When unique materials are mixed, works of art emerge as more than just a piece of adornment.
As Pablo Picasso said: "We all know that art is not truth. Art is a lie that makes us realise truth, at least the truth that is given us to understand."
Want more stories like this? Sign up here. Follow STYLE on Facebook, Instagram and Twitter