In May 2016, Christie's Hong Kong Magnificent Jewels sale saw a spectacular purchase made by Chow Tai Fook. The 5.03ct Aurora Green diamond, graded by the Gemological Institute of America (GIA) as a fancy vivid green colour with VS2 clarity, sold for over HK$130 million, or almost HK$26 million per carat, to the Hong Kong-based jeweller. The sale broke two records and to this day, it remains the highest price, as well as the highest price per carat ever achieved by a green diamond at auction.
Kinetic gems that give every woman her personal soundtrack
That the Aurora Green was deemed worthy of such a price by a Chinese jeweller was no stroke of luck. Quek Chin Yeow, deputy chairman and chairman of international jewellery at Sotheby's Asia, explains: "The colour green is popular in Asian jewellery collecting circles given their passion for jadeite, and [the passion for green] has extended beyond this quintessentially Asian stone."
Indeed, in Chinese communities where jadeite and white diamonds consistently dominate auctions, green diamonds are seen as a happy combination of the two gems. Their rarity and high price give those who can afford to collect them a clout that the other two simply cannot.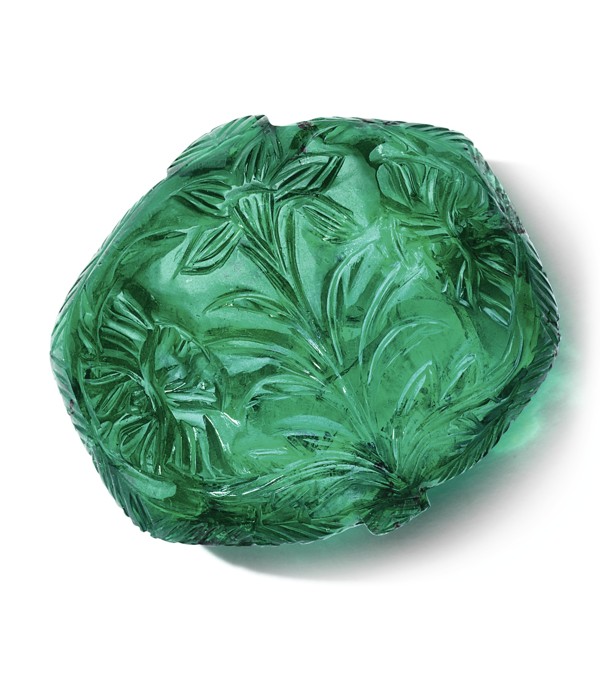 At Sotheby's Hong Kong's Magnificent Jewels and Jadeite sale on April 3, a green diamond ring sold for more than HK$4.5 million. The centre stone, graded by GIA as a 1.97ct, fancy intense green gem of VS1 clarity, was accompanied by a note from the gem authority commending its round brilliant cut, which is rare among green diamonds.
5 best jewellery designs seen at Baselworld
Any discussion about green gems would be incomplete without any mention of emeralds. At the same Sotheby's auction, 20 or so lots were allocated to jewellery featuring emeralds either as centre stones, or as the main accent gems giving pieces that were predominantly white diamonds a touch of green.
According to Marcelo Ribeiro, the director of the Belmont emerald mine in Brazil, demand for the green gem has been growing steadily since 2015. Calibrated stones of fine quality, as well as emeralds from the 0.5ct to 2ct range are enjoying unprecedented popularity in China. These observations were made while Ribeiro was presenting a rare 49.58ct cat's eye emerald from his mine at the June Hong Kong Jewellery & Gem Fair last year.
The colour green is popular in Asian jewellery collecting circles given their passion for jadeite, and [the passion for green] has extended beyond this quintessentially Asian stone
While overall demand for emeralds may be growing, emeralds from one origin still reign supreme. Quek reveals: "The favourite would be Colombian emeralds, of
which Asian collectors are particularly fond."
3 jewellery designers to watch in 2018
As testament to this observation, a loose 49.08ct emerald of Colombian origin was sold, in the same Sotheby's auction, for over HK$ 4.3 million, more than a million dollars above its estimated price and the highest price of all the lots featuring emeralds. Etched onto the gem was a floral design believed to have been carved in Goa, India, in the 17th century Mughal era.
The emerald lot that sold for the second highest price was a diamond and emerald bracelet fully set with emeralds on the wristband and carrying two larger emeralds weighing 5.82ct and 4.37ct. Both the bigger stones were of Colombian origin and the piece went for HK$3.6 million, exceeding its estimate by more than a million dollars.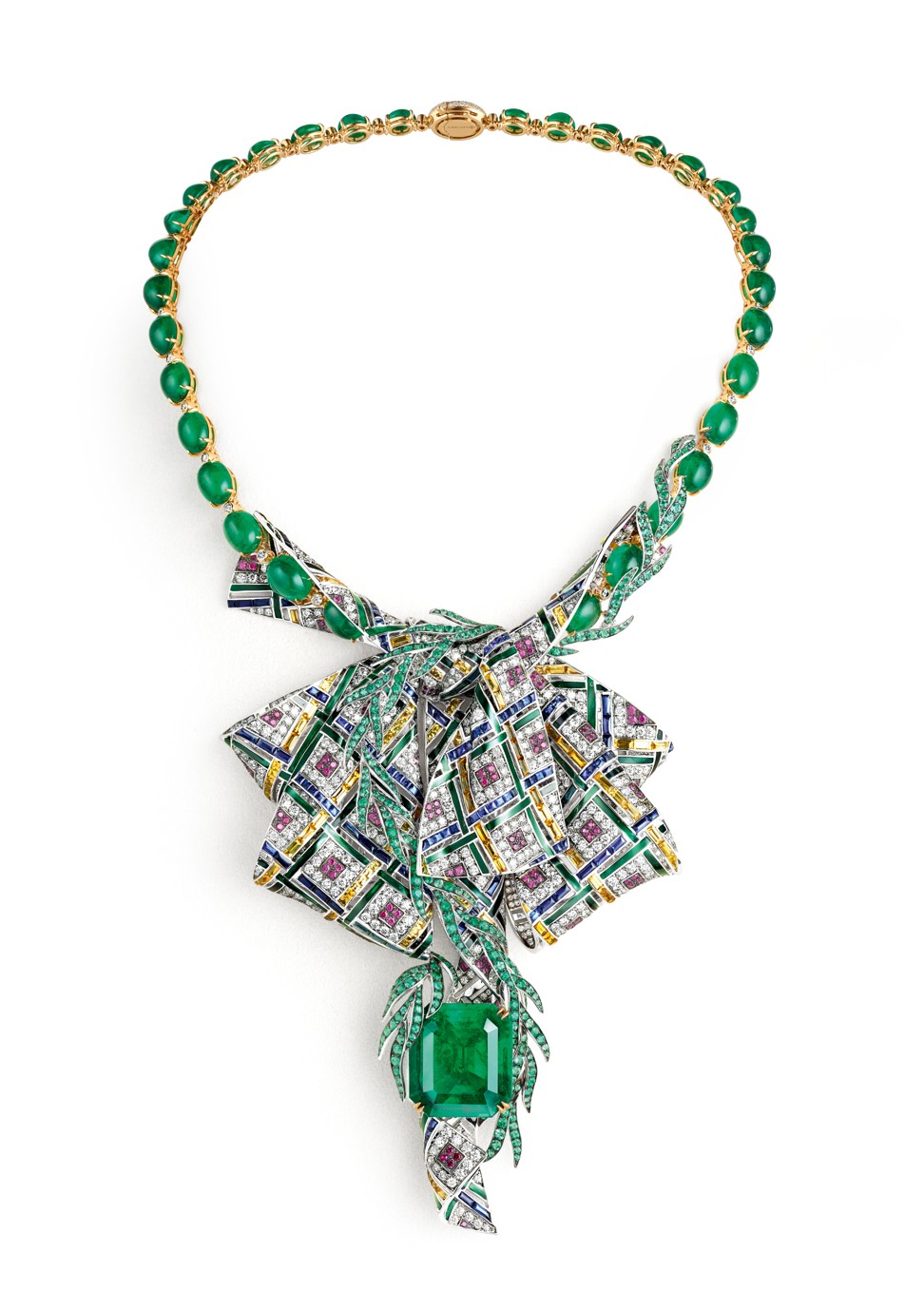 For those for whom money is no object, the appeal of a high-priced, high-quality emerald can only be increased by setting it into even more expensive jewellery. Luxury jewellers have responded accordingly, using the green gem liberally in their most expensive collections.
6 high jewellery pieces that turn heads
Chaumet's est une fête high jewellery collection unveiled during last year's Paris Couture Week showed off a spectacular 28.98ct emerald from Muzo, Colombia in the Pastorale Anglaise transformable necklace, and a vivid green cushion-cut emerald of 11.74ct, also from Muzo, in a matching ring.
Want more stories like this? Sign up here. Follow STYLE on Facebook, Instagram and Twitter