FREYWILLE, an enamel jewellery and accessory brand based in Vienna, Austria, has unveiled a new "Hommage à" collection inspired by the work of Dutch painter Vincent van Gogh – one of the most influential figures in the history of Western art.
The Hommage à Van Gogh – just like earlier collections based on the work of artists such as Claude Monet and Gustav Klimt – contains a range of jewellery, including bangles, necklaces and earrings, inspired by two of his paintings.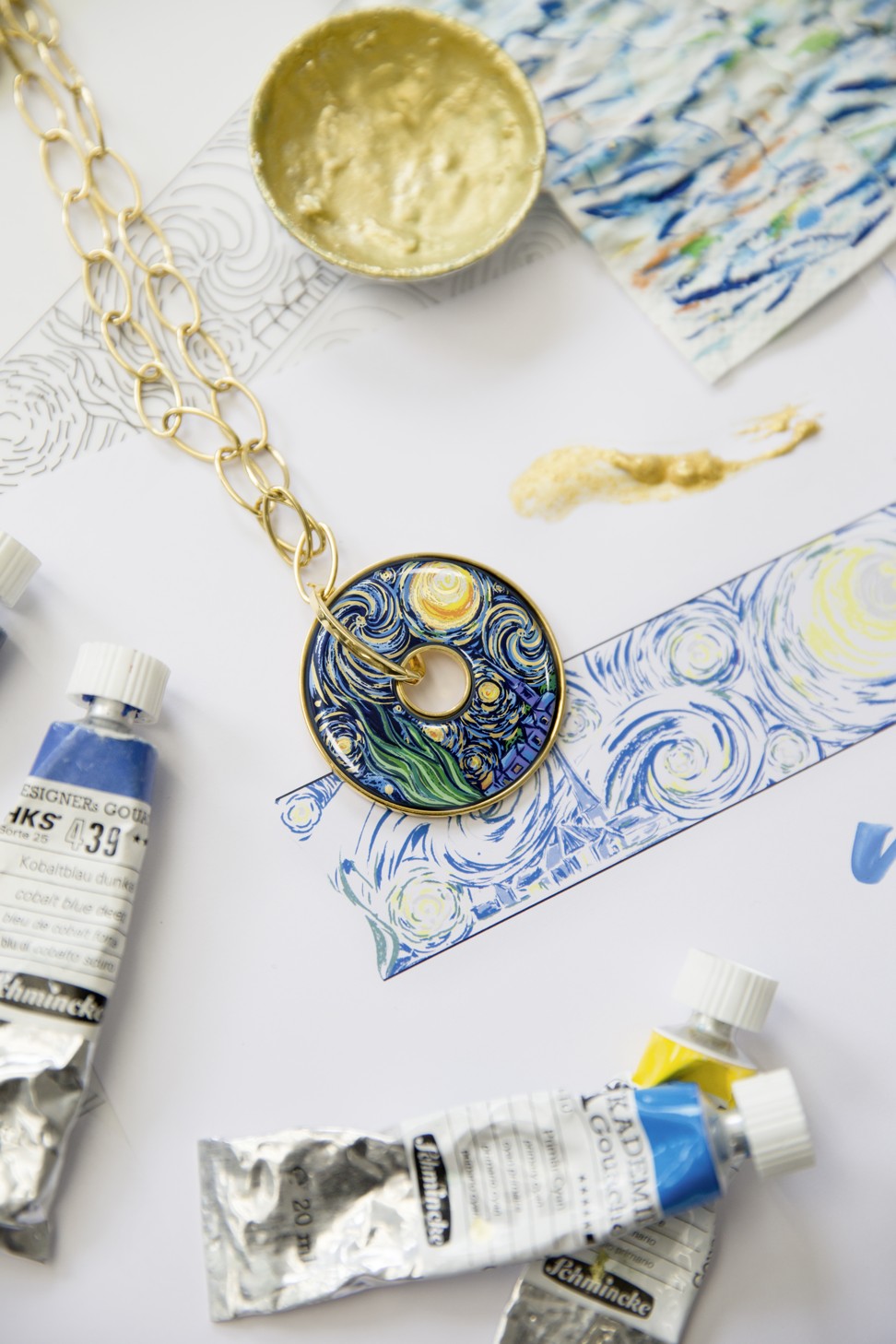 The Post-Impressionist painter, who took up painting only at the age of 27, died in France in 1890.
During the last two years of his life he focused mainly on oil paintings, including The Starry Night and Almond Blossom, both of which have been praised for his expressive and vibrant brushwork.
Gustav Klimt-inspired jewellery collection on show in Hong Kong
The Starry Night depicts a nocturne view from his bedroom window – a sight he painted on 21 different occasions – each time differing in weather and time condition.
Almond Blossom was inspired by Van Gogh's fascination with flowering trees, and is part of a collection of paintings he created in France between 1888 and 1890.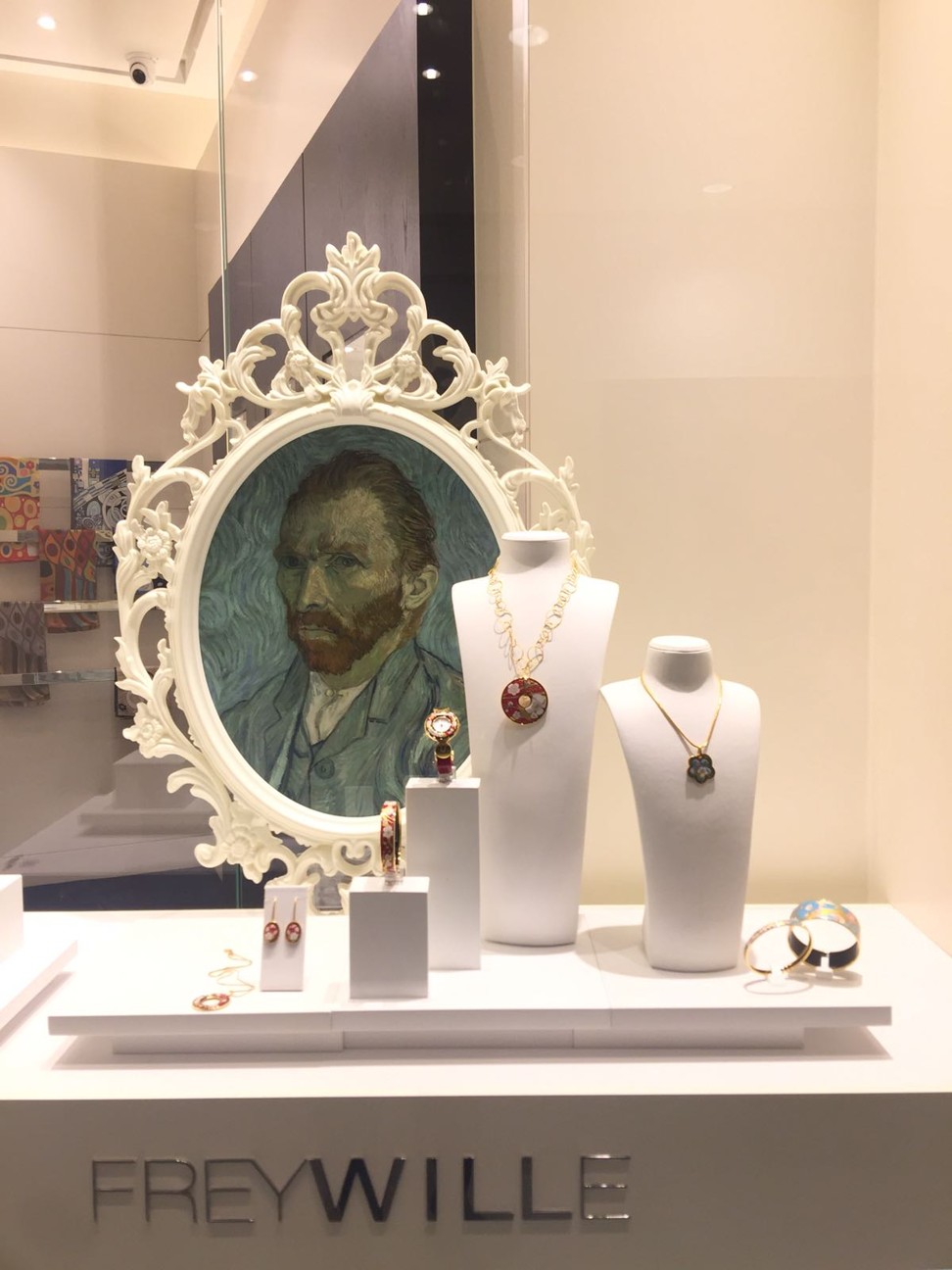 Van Gogh's original paintings have been interpreted by FREYWILLE's artistic team and transferred onto fire enamel jewellery.
The new collection combines breathtaking designs and gentle highlights of 24ct gold.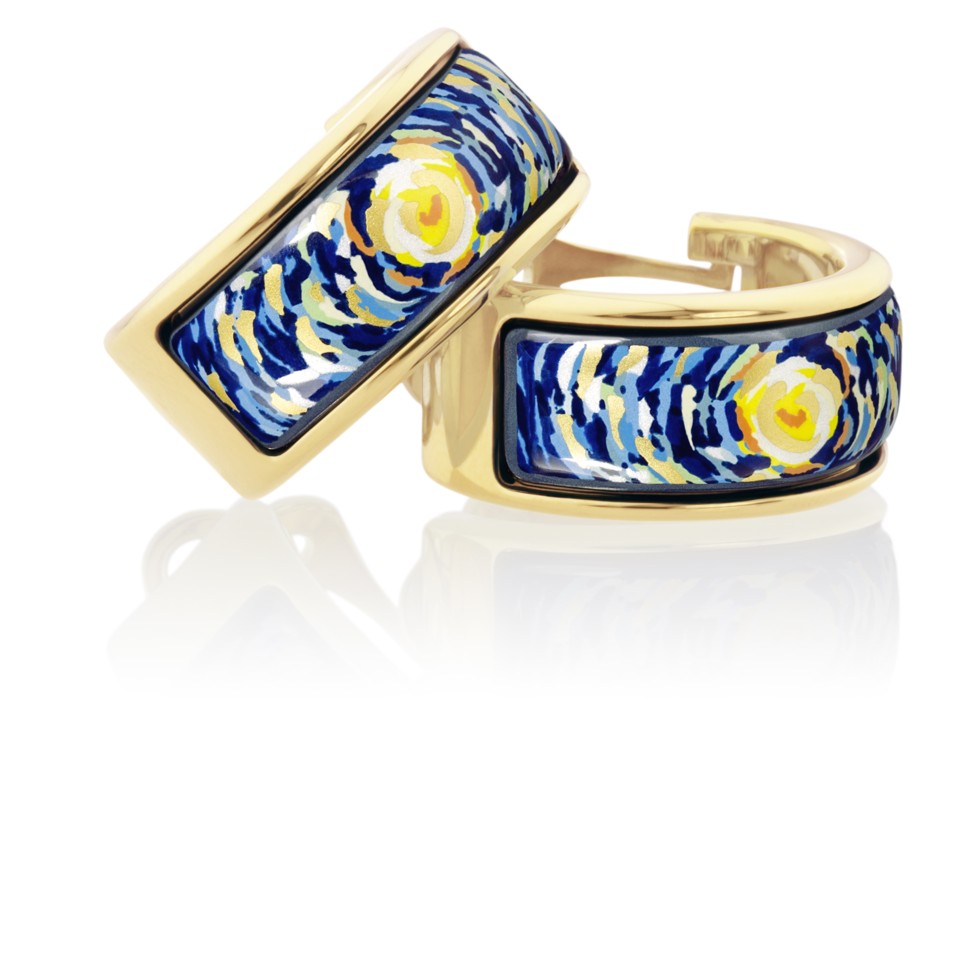 The design of Eternité – pieces inspired by The Starry Night – focuses on Van Gogh's token swirling night sky formed of numerous shades of blue.
Jewellery maisons mix best gems with quirky materials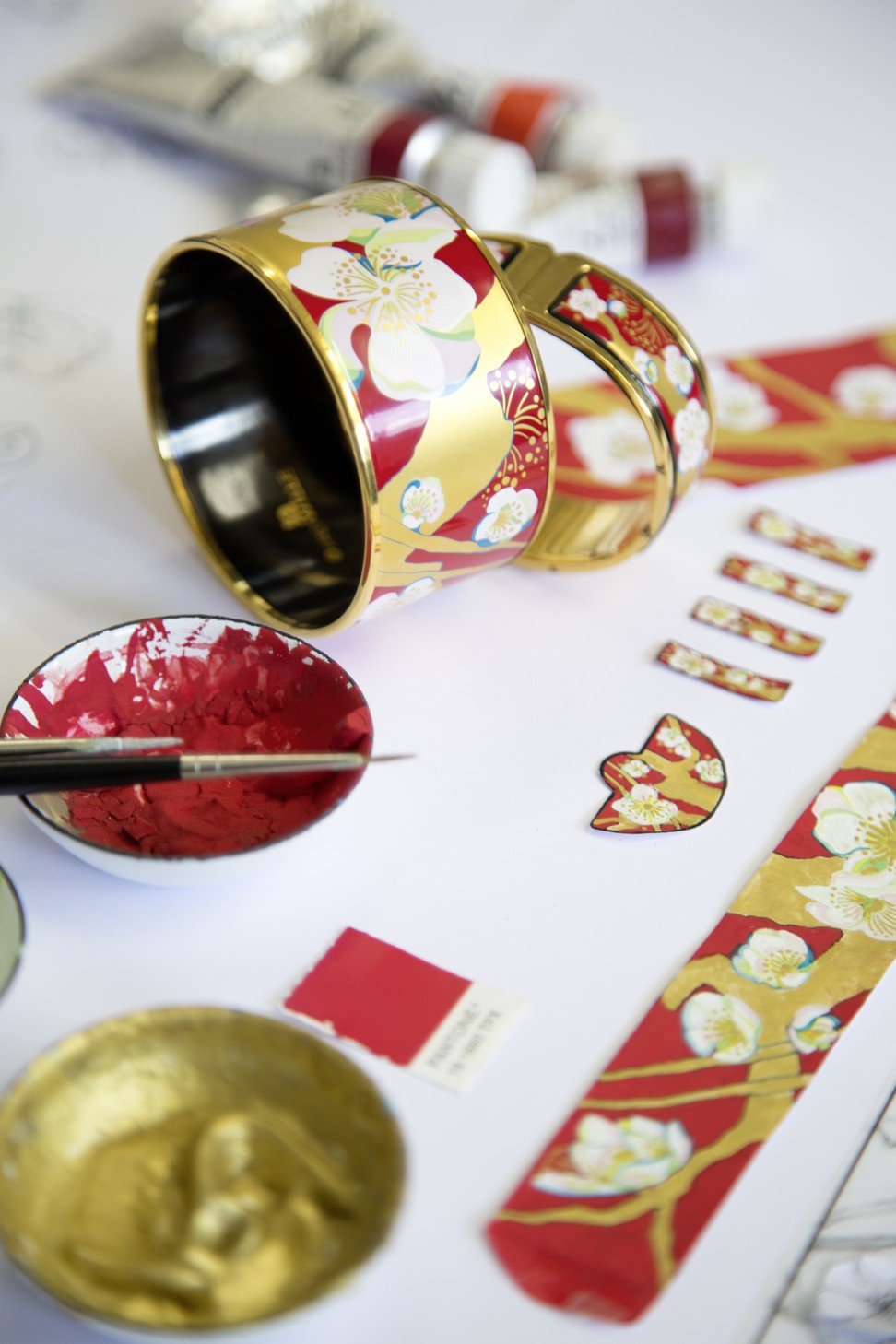 Almond Blossom was the inspiration for FREYWILLE's L'Amandier pieces.
The design uses a Japanese woodcut, which serves as the bud of the blossoming branches depicted in the jewellery.
L'Amandier is available in two colours – a warm and fiery poppy red version, L'Amandier rouge éclat, and a fresh and calm turquoise variation, L'Amandier turquoise.
Both versions perfectly balance the intensity of the colours depicted in the almond blossoms alongside the eye-catching gold tree branches.
Want more stories like this? Sign up here. Follow STYLE on Facebook, Instagram and Twitter