For those people lucky enough to have attended the luxury watch fair SIHH in the flesh, they'd have known how unique and special the new L'astronomo Luminor 1950 Tourbillon Moon Phases Equation of Time GMT from Panerai was – and not just because it's a mouthful to read.
Angelo Bonati, who helped build Panera into luxury watchmaker bids farewell
I, however, had to wait a little bit until the Panerai timepiece came to Hong Kong before I saw it in the flesh. But the wait was worth it.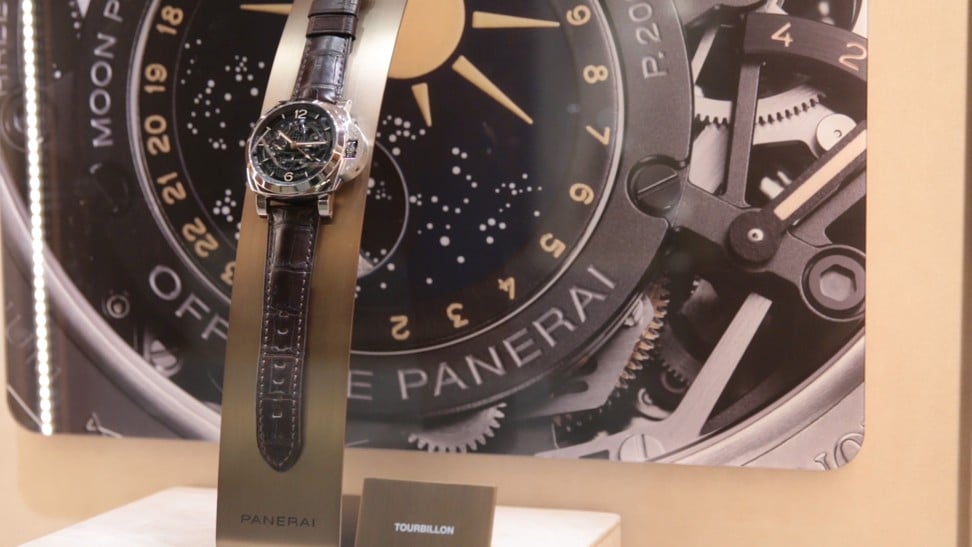 The model I saw was the white gold version, reference PAM922 (€225,000, US$260,200).
The timepiece, however, comes in two other versions: red gold (PAM 921, €225,000) and titanium (PAM 920, €199,000).
New moon phase watch is CEO Angelo Bonati's parting gift to Officine Panerai
The L'astronomo is inspired by Galileo Galilei. The first edition of the L'astronomo came out in 2010 to celebrate 400 years since the Italian made his celestial observations using a telescope.
You can see references to Galileo made throughout the piece.
The skeletonised movement is named the P.2005/GLS, with GLS standing for Galileo Luna Scheletrato, and offers four days of power reserve.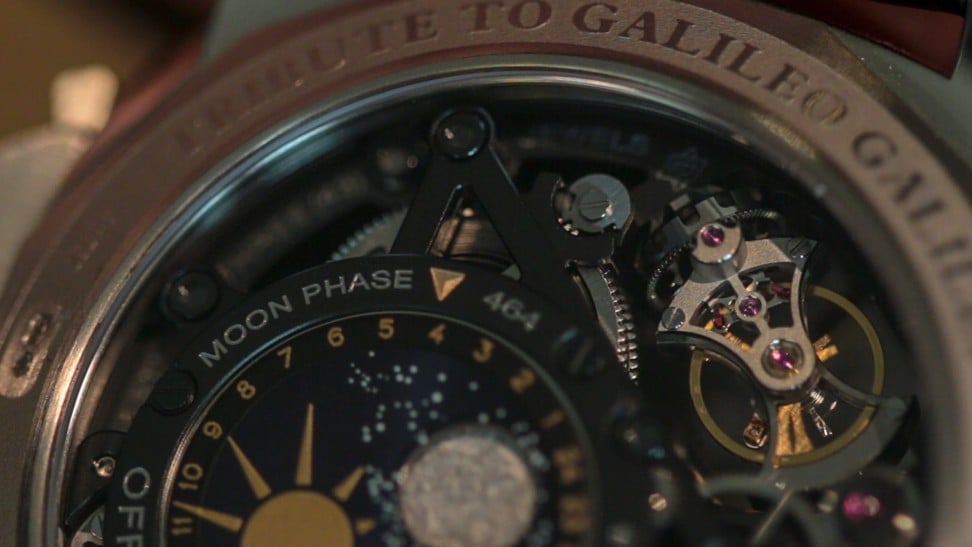 You can see the link to the Galileo played out on the caseback, with the moonphase display – a first for the brand.
Panerai's 'Chinese zodiac collection' hits Hong Kong for one day only
Galileo was obsessed with everything in the sky – from the planets, to the moons and the stars, so having this moonphase here was a logical step for the brand.
I'm loving this, because to me, moonphases are very romantic and having it at the caseback – instead of on the dial – makes it even more so. It's secretive, it's private, it's intimate. It is accurate to 100 years.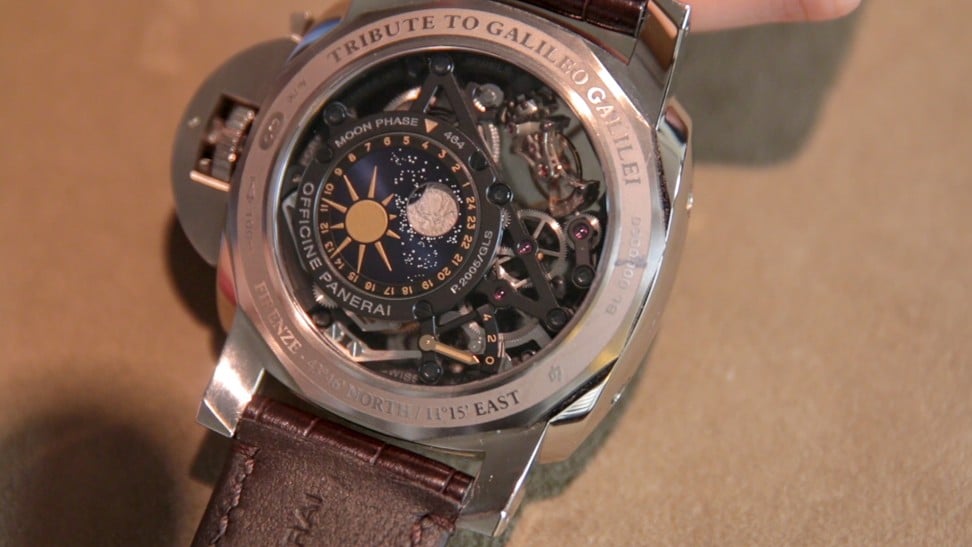 Apart from moonphases, I'm a big fan of tourbillons – and this one has it.
You can see it from the front and back, thanks to the skeletonised movement. This one rotates once every 30 seconds and is positioned perpendicular or at 90 degrees to the dial, instead of parallel.
On the dial itself there is an equation of time indicator at 6 o'clock.
Panerai unveils stunning concept watch at SIHH, the Lab-ID, in a limited edition of 50 pieces
The equation of time indicator notes the difference between actual solar time and conventional time – the time we use to structure our days into 24 hours per day.
The difference is usually plus or minus 15 minutes, depending on time of the year, which you can calculate using the indicator.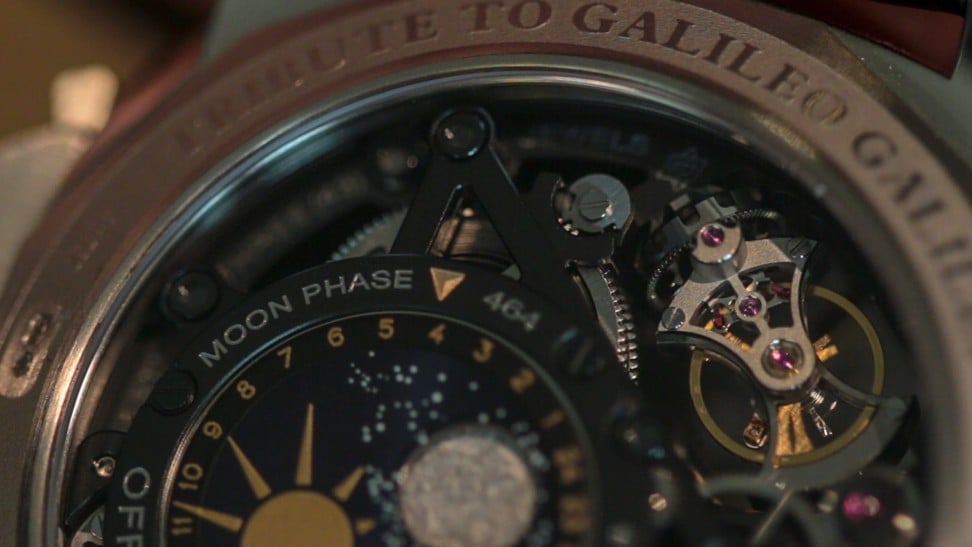 At 3 o'clock is a date window, which uses polarised crystals.
The date disc is made of borosilicate glass, while the numbers come with laser-modified optical properties.
The numbers show up thanks to the polarised crystal date window, which displays the date. You can also see the calendar function, which it is right next to it.
At 50mm, the new L'astronomo is huge. I have a pretty slim wrist, so I usually go for 35mm to 40mm – or 42mm if I'm pushing it, but this would be something I would make an exception for
If there's one thing Panerai is known for, it's its size.
Panerai pieces are large – their smallest one is an exception at 38 millimetres (1.5 inches), the Luminor due 3 Days Automatic Accio 38mm, which was released only this year.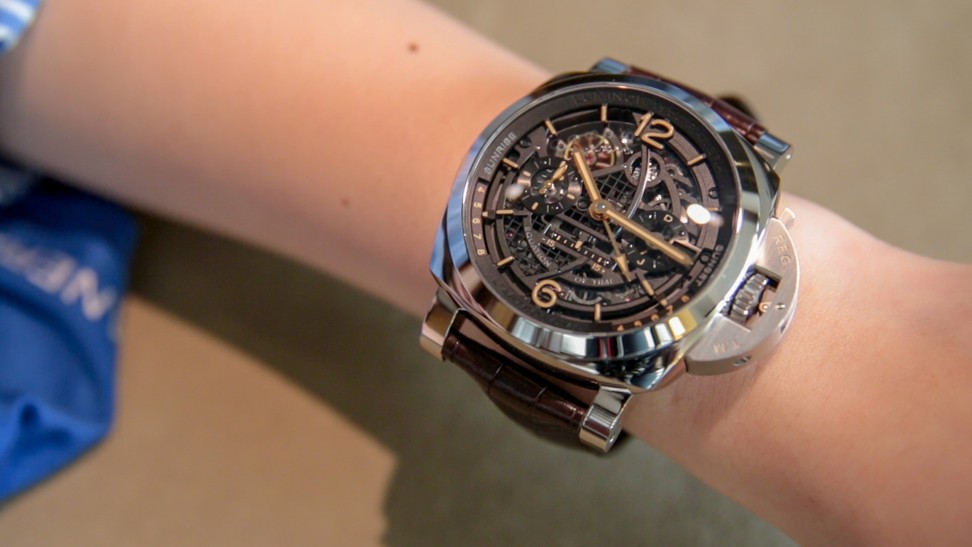 At 50mm, the new L'astronomo is huge. I have a pretty slim wrist, so I usually go for 35mm to 40mm – or 42mm if I'm pushing it, but this would be something I would make an exception for.
This timepiece is also highly personalised and is produced on a made-to-order basis.
Once you choose your preferred location – for us, it would be Hong Kong – Panerai will set it as the home time, or default time, which is then indicated by the GMT hand.
You can also choose your own case material and finish, colour of the hands, Super-LumiNova and strap.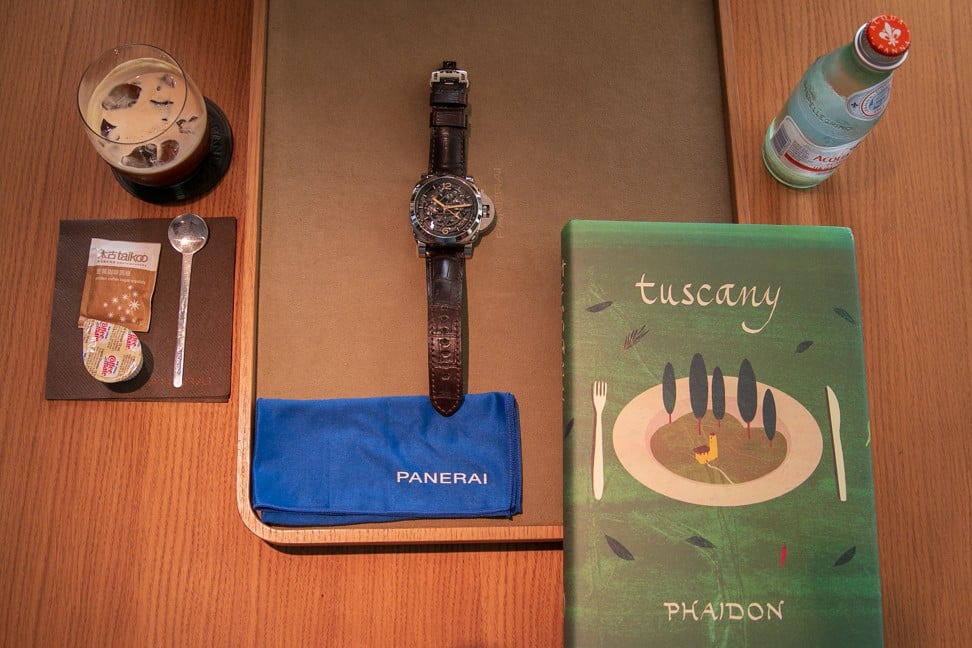 Many see this as perhaps CEO Angelo Bonati's swansong and to be honest, this year's offering have included some of the most remarkable pieces from Panerai yet.
Want more stories like this? Sign up here. Follow STYLE on Facebook, Instagram and Twitter