Colourlessness in the very best white diamonds is the sought-after perennial, but coloured diamonds are also in the mix in this round-up of some of the most dynamic diamond creativity this year. Whatever the aesthetic of the jewellery atelier in question, the impact is opulent radiance.
Boucheron Lierre Givré necklace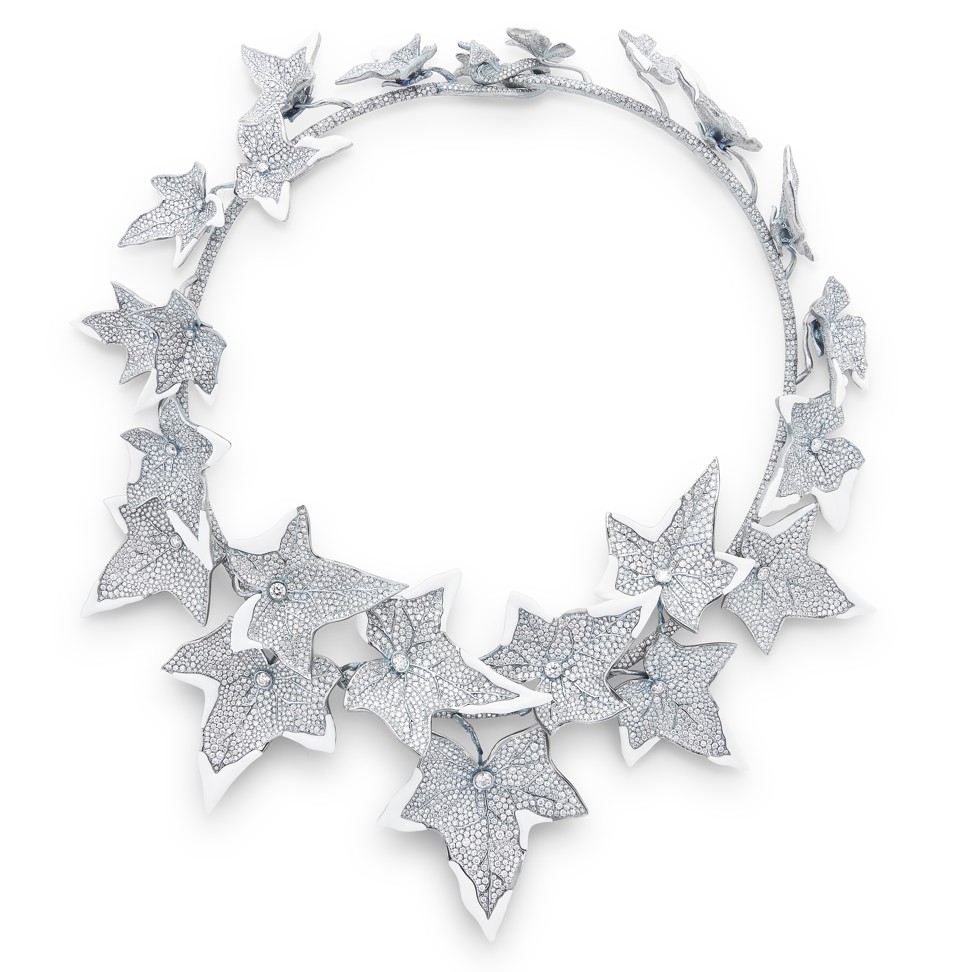 Titanium is the key metal in this piece from the Nature Triomphante collection, but you would be forgiven for thinking platinum was at work because of a lustrous pale interplay of white diamonds and cacholong. The former is normally seen as an opaque bluish white or pale yellow opal variety. The futuristic necklace captures the winter thaw of an ivy branch. The spines of the plant feature pavé diamonds, while a trembler animates each leaf with a light movement like a soft breeze.
Rio Tinto's 3.14-ct Argyle Alpha vivid pink diamond dazzles in 2018 Tender
Cartier Coloratura Yoshino necklace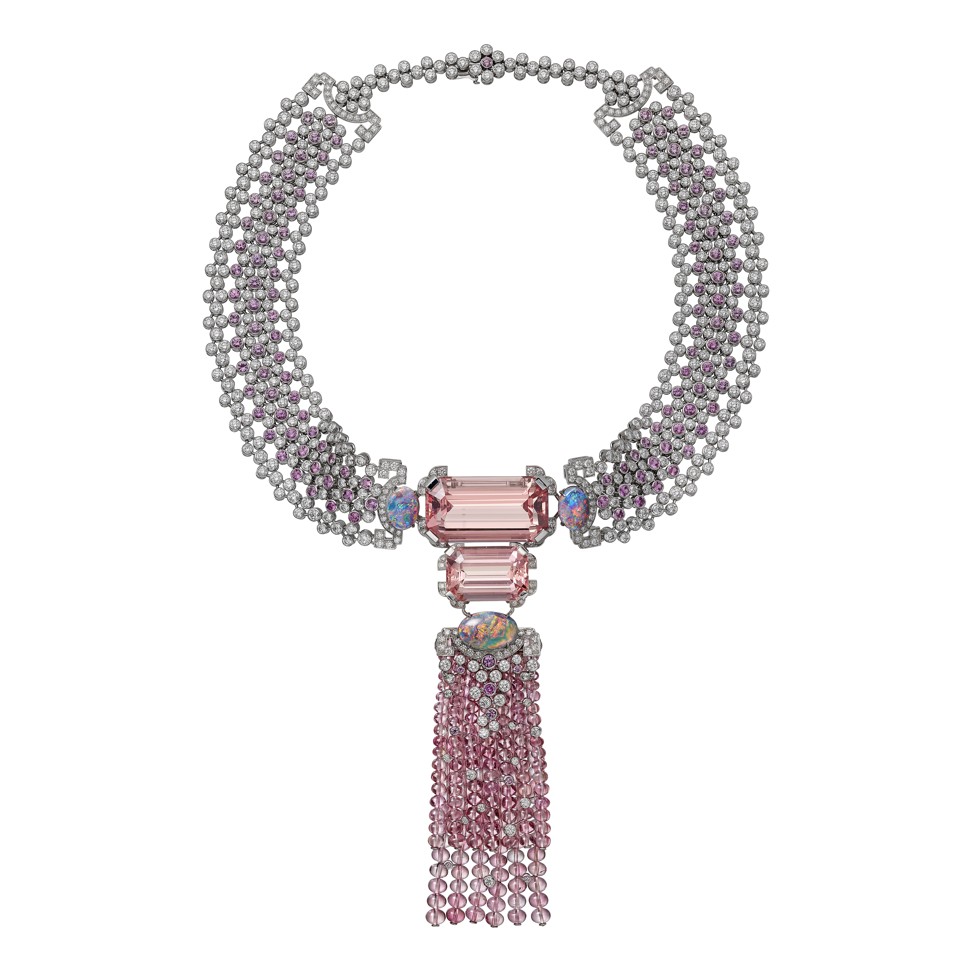 Cartier has infused its latest high jewellery collection with a livewire rainbow. The sensorial impact of colour, drawn from India, Africa, and in the case of this feminine creation – Japan; is based on joy. Transformative jewels are also the focus: the necklace, that unites pastel hues of morganites, pink sapphires, tourmalines and opals with striking white diamonds, has an additional chain and can be worn three different ways.
Neha Dani Karesa cuff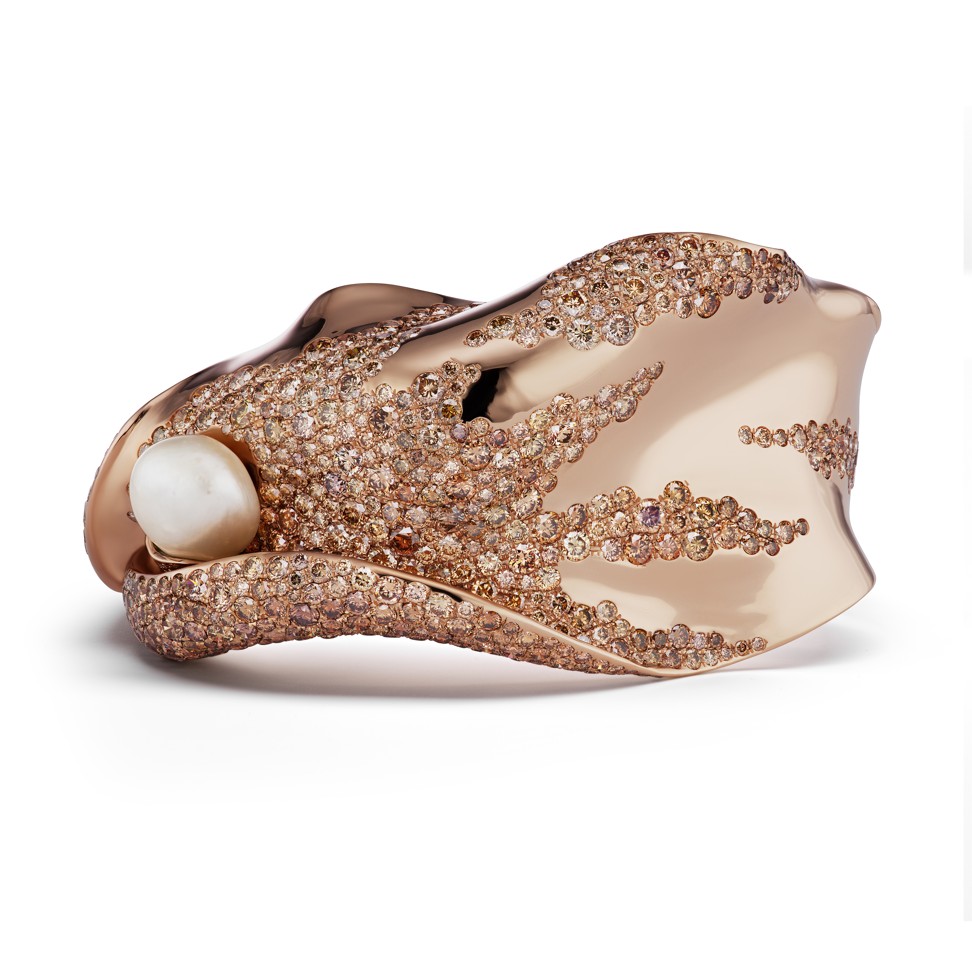 A rose gold tulip leaf floats over the wrist, nestling the bud – represented by a natural freshwater baroque pearl – in an intoxicating ombré of brown diamonds. The hand-sculpted design luxuriously captures the graceful fluidity of a flower, and the diamond setting is extremely subtle. Yet the piece has a bold weightiness from its twist clasp pairing with its material strength. Dani, a young Indian-born jeweller, brings an organic curvature to her one-off designs that is gaining her an international following.
Graff round and pear shape earrings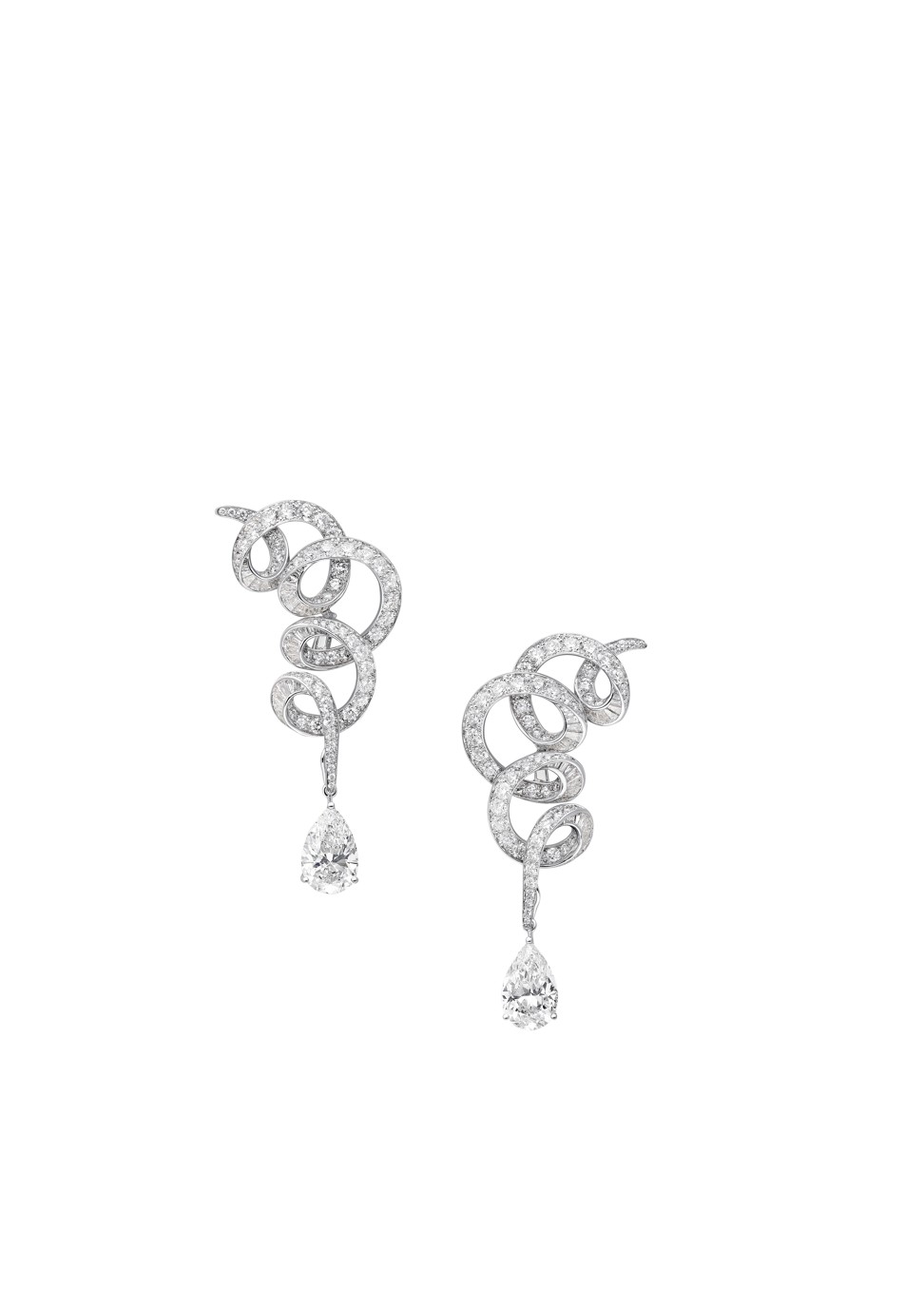 Laurence Graff has accumulated some of the world's most extraordinary diamonds not unlike a consummate fine art collector accrues masterpieces. So it is fitting that his house's latest pieces are inspired by calligraphic art influenced by the American artist Cy Twombly. These earrings encircle the lobe as each diamond playfully follows the next, in a confident, seamless swirl of gemstones. Invisible setting skill is on display in many pieces from this exuberant collection.
Would you spend US$250,000 on a bottle of black diamond nail polish?
Ronald Abram cushion-cut earrings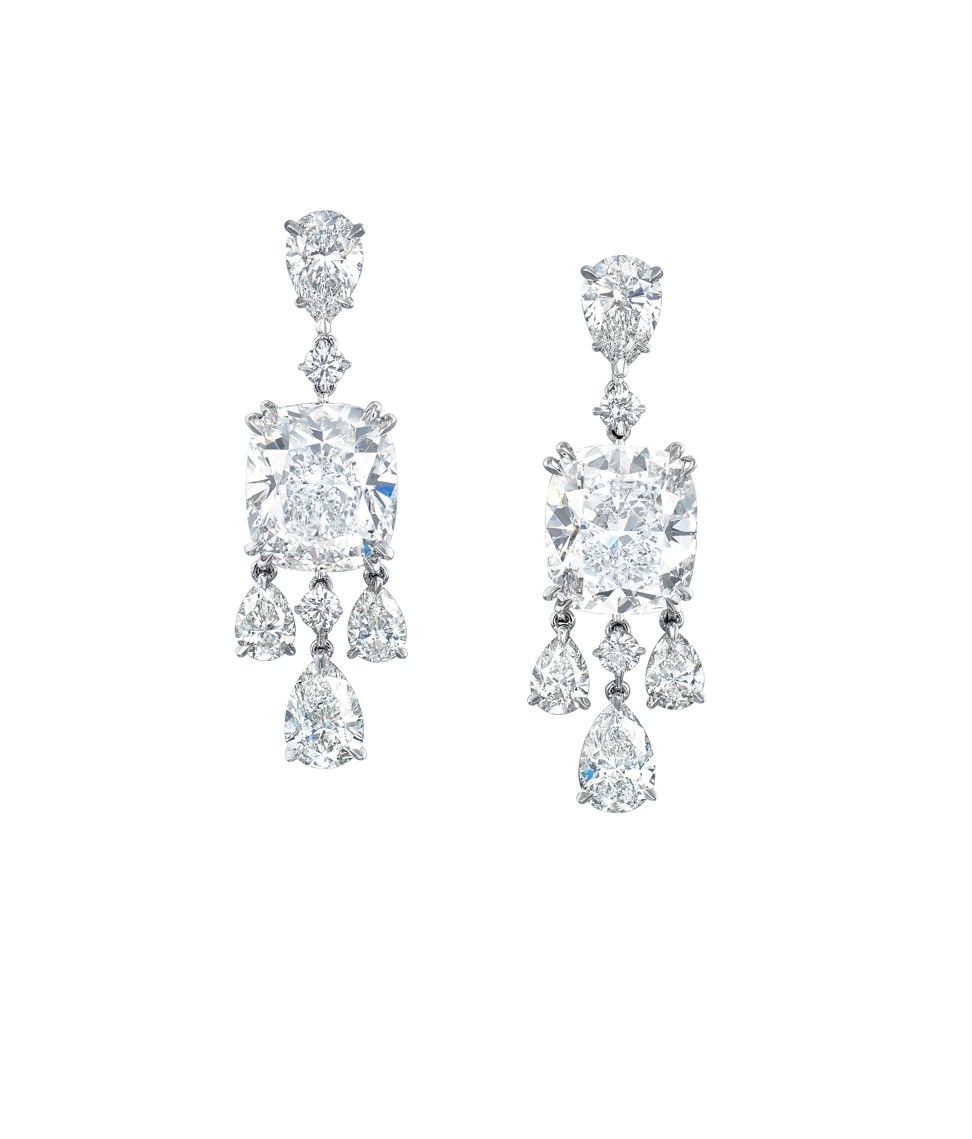 Colourless diamonds of higher qualities, cut to the finest of proportions, are a mark of creations by Ronald Abram, who specialises in large D-Flawless diamonds from Lesthoto. The crystalline cool of this modern version of Belle Époque-style chandelier earrings is ideal for formal events as well as investment. Quality over size is usually the yardstick for buying stones, but this pair of perfectly matched large diamond earrings (never an easy feat in itself) exemplifies both desirables.
Want more stories like this? Sign up here. Follow STYLE on Facebook, Instagram and Twitter