White diamond rings are front and centre at the world's top jewellery studios.
Bridal jewellery is the first arena to benefit from diamond creativity in 2018, with diamond ring bands drawing the eye as much as the centre stone on rings. Perth-based, Italian-trained bespoke jeweller Rohan Milne, of Rohan Jewellery, says: "I've seen a trend towards full diamond bands for engagement rings, particularly those that use a diversity of stone cuts and colours."
Milne completed a cocktail ring that could easily work as an engagement piece, with a delicately coloured solitary Argyle pink diamond sitting alongside a band of heart-shaped white diamonds, including the coloured diamond. Reflection de Cartier's high jewellery white gold ring with diamonds is another example of the band getting the love.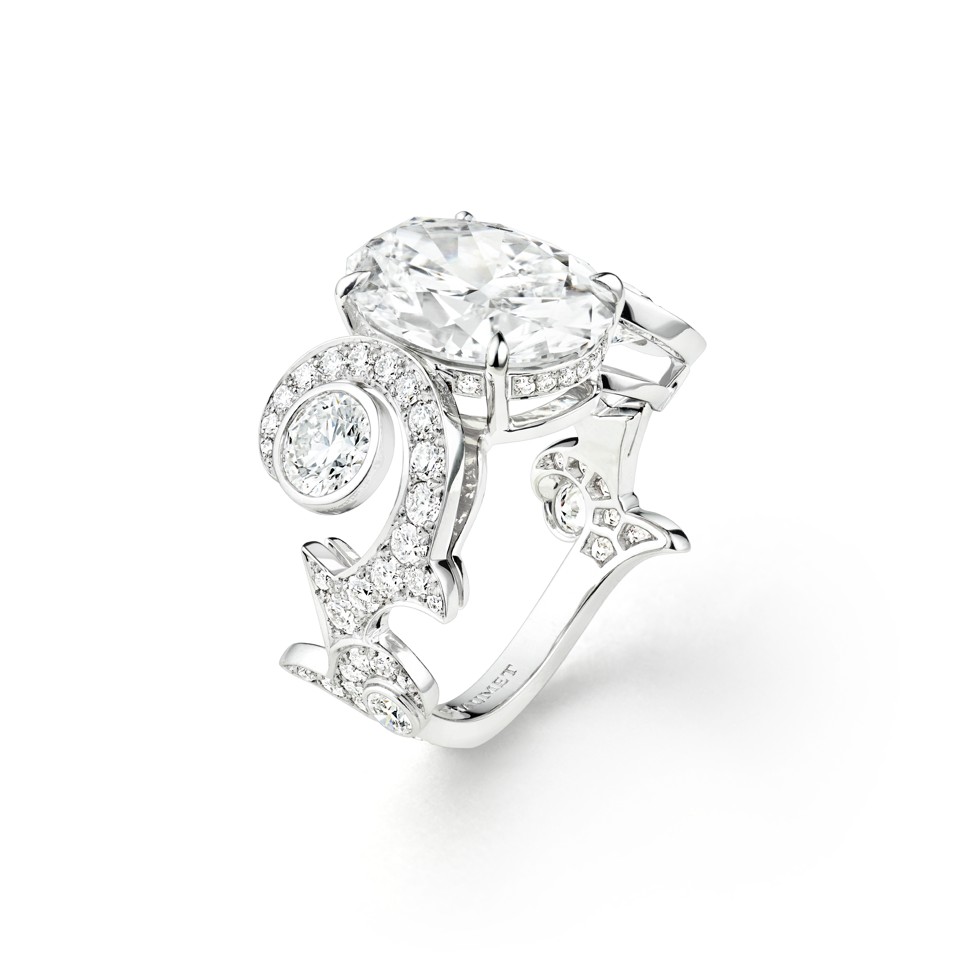 Statement diamond rings are not going anywhere, but while many use a sizeable stone as the star, others' visual impact is poised on architectural perspectives to design.
US$15 million blue diamond to shine at auction of rare gems
Sydney's Raphaël Jewellers, one of Australia's most creative bespoke ateliers and premier diamond setters, is inspired to make kinetic jewellery and pieces that have a premise in an optical illusion. Raphaël and Joseph Akelian, the architecturally influenced brothers at the brand's helm, have achieved a hall-of-mirrors effect with their Inner Vision ring.
This trick of the eye sensation occurs when observing, with a slight roll of the hand, the large ring's concave centre that is channel-set with baguette diamonds. Other notable monumental features include a trilliant-cut diamond on each end, embraced with two marquise diamonds set point to point.
One impression of the unique ring is a boat-like form, but there is also a balcony inspiration, so the wearer feels on top of the world or as if they are looking out from a balcony to the horizon.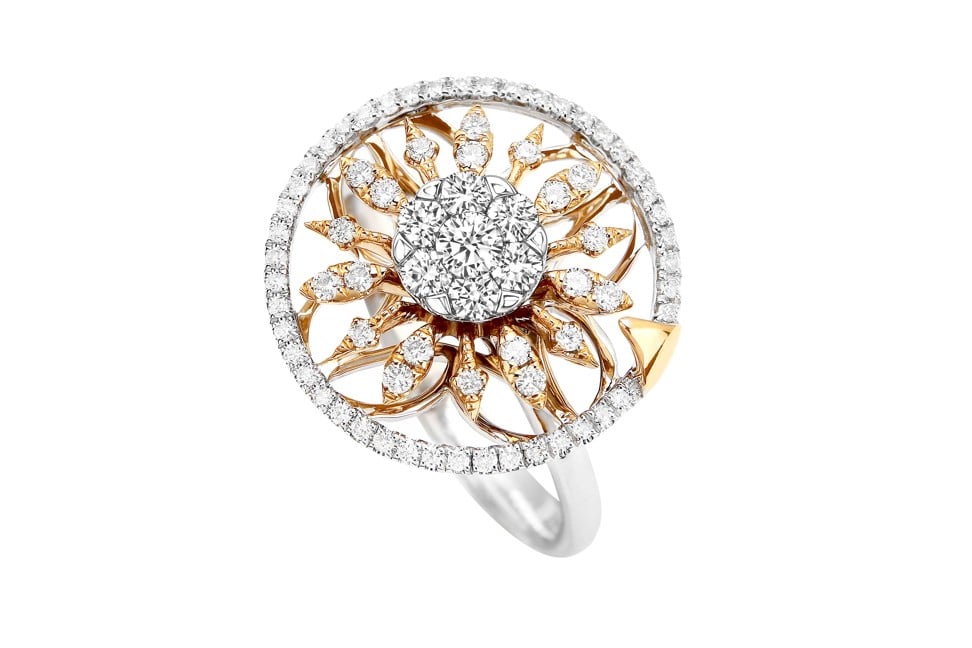 Oval and pear-shaped diamonds are in favour, particularly in Chaumet's Les Mondes de Chaumet and Chaumet est une fête collections. The former's Trésors d'Afrique rings speak to exotic vistas as a tribute to Africa, displaying a diamond spear, while the maison's other destinations, Russia and Japan, are explored in Promenades Impériales and Chant du Printemps creations. The Valses d'Hiver pieces from the Chaumet est une fête collection aim to evoke the flounces of fabric and intricacy of laces observed as a party-goer dances, and provide a potent example of rings with pleasing curvature.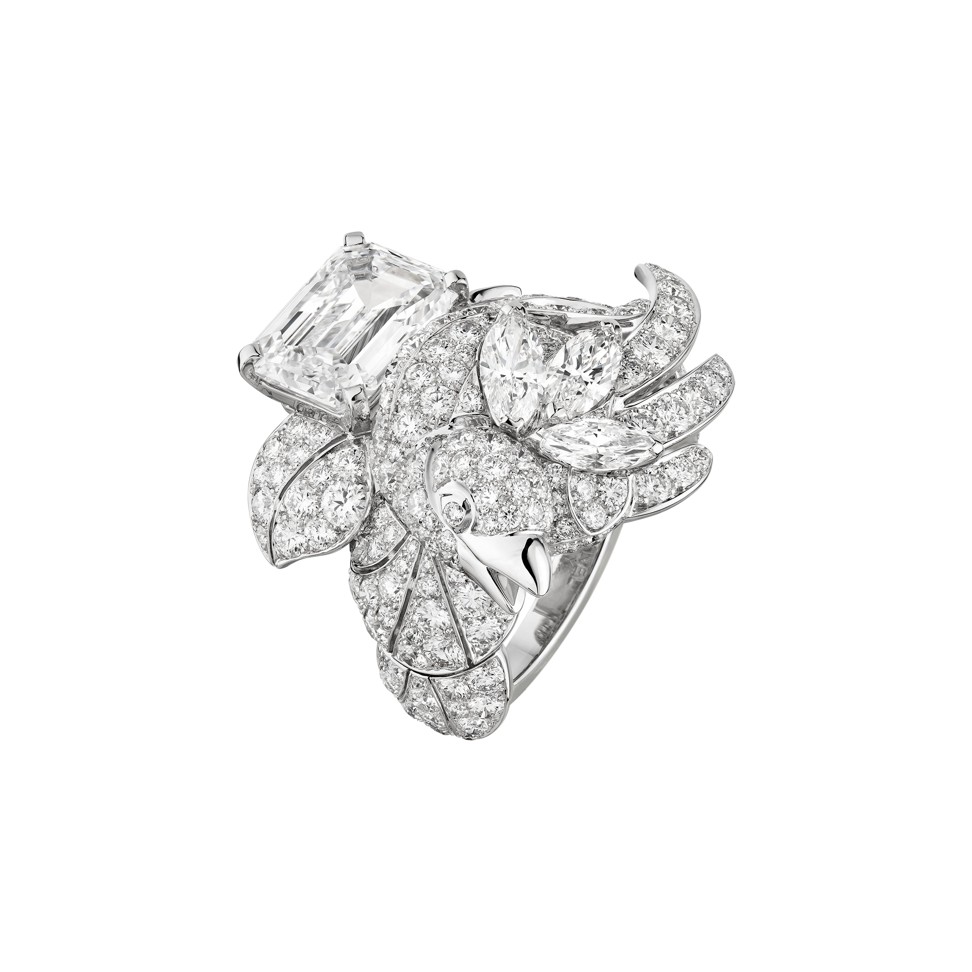 Cut-out directives are at work too as seen in Chanel's Coromandel collection that pays homage to the fashion house's founder's Coromandel screens. Coco Chanel, who displayed several in her homes, enjoyed collecting the folding screens, which reached an artistic height in the 17th and 18th centuries, for their incised, enamelled red, black and gold Chinese aesthetics that evoked exotic travel, nature and birds. So the rings of the collection often feature swirling flower or windscroll motifs, achieved with pavé surfaces.
Richard Mille to unveil first diamond-set ceramic watch for women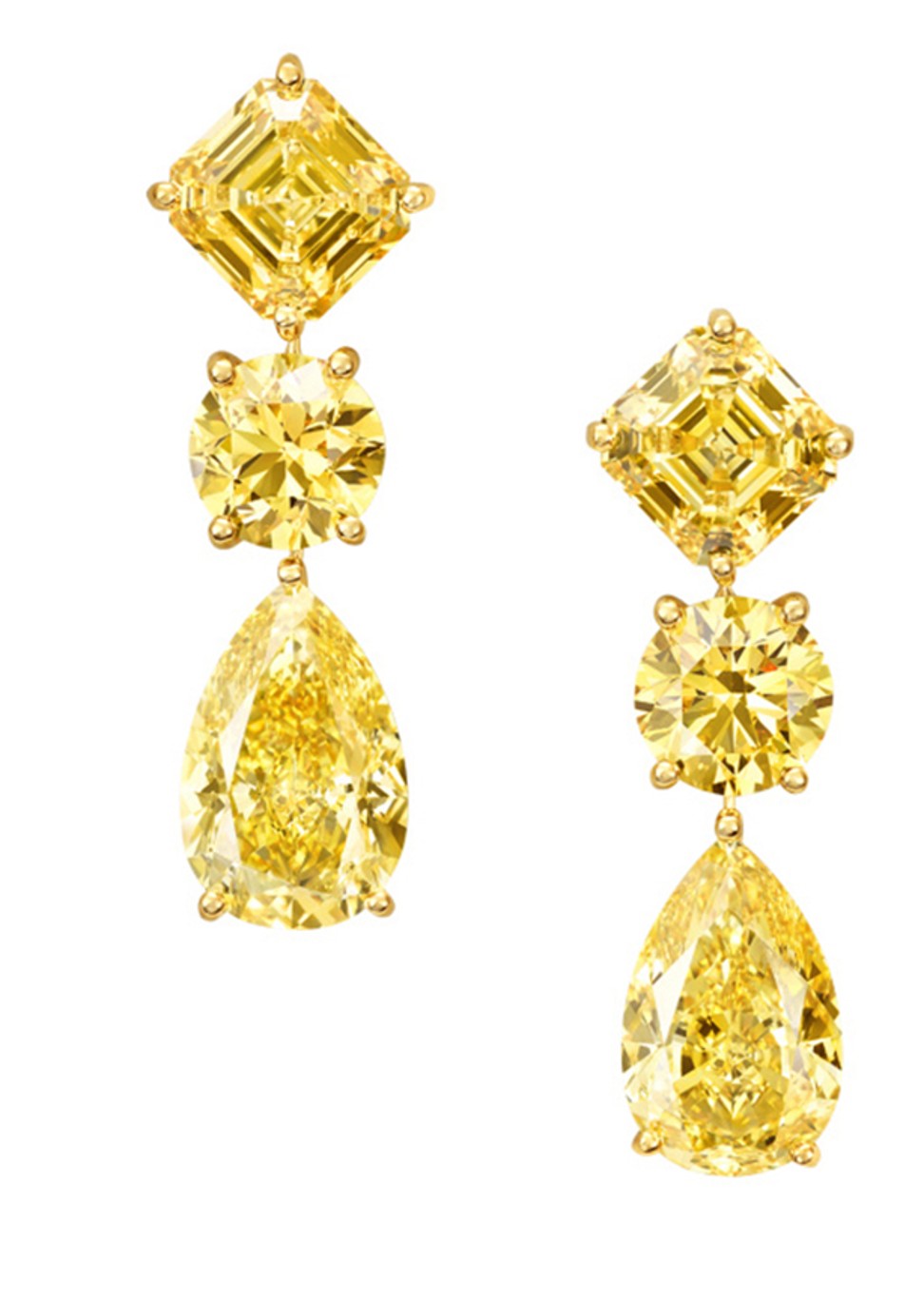 Such patterns make the eye move, but moving jewellery itself has been an intriguing area this year and a prime spinning ring concept comes from the mind of award-winning jewellery designer and diamond lover, Reena Ahluwalia. Her Coronet by Reena Ahluwalia spinning diamond rings, created in partnership with Hong Kong house Aaron Shum, makes use of a signature pointer design element to playful effect.
White diamonds rule the jeweller's bench in all cases. They are often considered in combination with black – whether black diamonds, ebony wood or enamel, with hints of art deco ambience.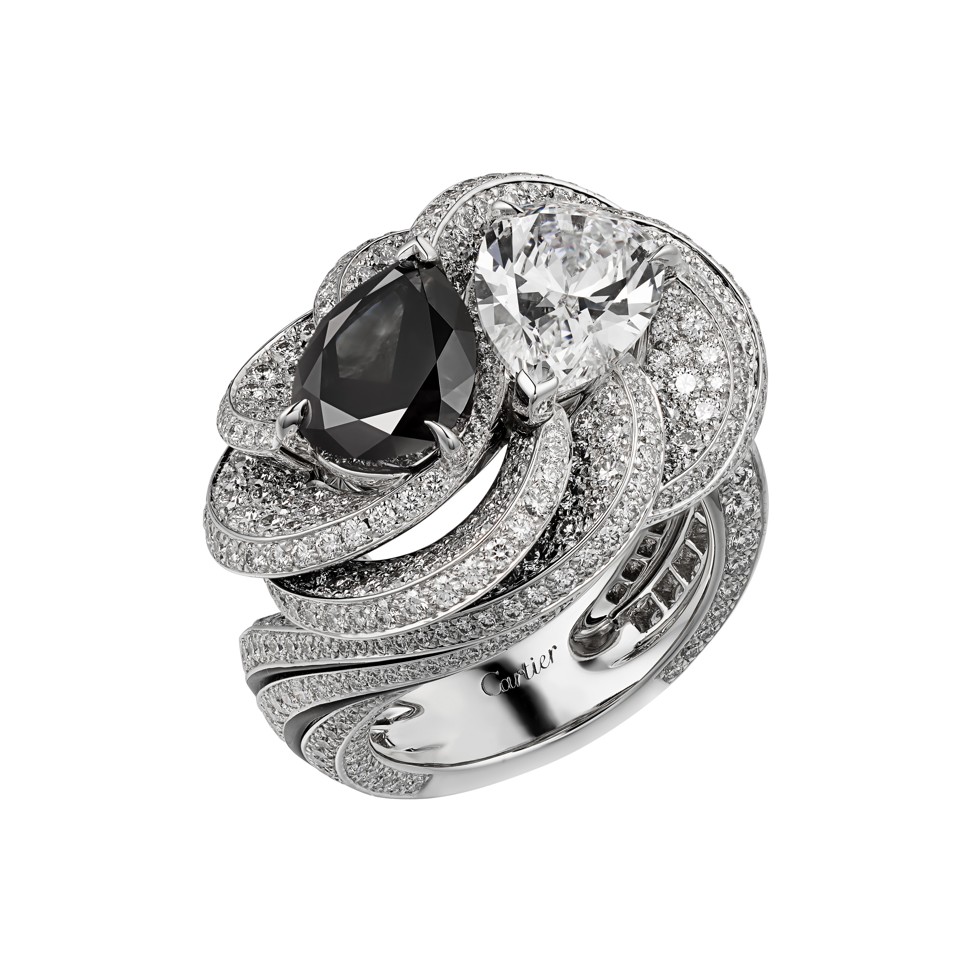 Away from the hands, cascading earrings are red carpet perennials, but starburst and leaf shapes that sit higher from the shoulders are also in abundance. London-based Brazilian talent Fernando Jorge enjoys playing with the radiance of diamonds and his Satellite earrings received the Editor's Choice award at the 2018 Couture Design Awards in Las Vegas. The year before, he won the Diamonds Above US$20,000 category at the annual event.
Gem Diamonds' 910-ct diamond is not as big as these four diamonds
The yellow gold earrings make use of mother-of-pearl and are a take on exploding constellations. The diminutive diamonds set on the earrings also show the tendency for young jewellers to explore small- to medium-sized diamonds rather than large specimens, and a smattering that is ideal for making light of jewellery play during waking hours.
Want more stories like this? Sign up here. Follow STYLE on Facebook, Instagram and Twitter