Swiss luxury watchmaker Hublot has settled a legal tussle with an independent watchmaker over the use of the term "red gold" to describe its timepieces.
Chris Aire, an American jewellery and watch designer, says he adopted "Red Gold" as the signature name for his creations to appeal to high-flying athletes and artists who may have balked at wearing rose-hued bling.
That marketing decision worked: Aire's adornments can cost up to US$275,000 and have been worn by some of the biggest names in sports and entertainment, including the late Muhammad Ali, Jay Z and Angelina Jolie.
Hublot's colourful Big Bang collection is too fun to ignore
Aire's seven-year fight to block Hublot, owned by the luxury conglomerate LVMH, from using "red gold" to describe its own products had been heading for a celebrity-studded showdown in a Los Angeles court later this month.
But both sides have decided to avoid letting a jury decide whether red gold is a valid trademark and have settled the dispute out of court.
Jean-Claude Biver, LVMH's head of watches, calls time on his operational role
Lawyers for Hublot and Aire said in a court filing that they were dismissing all claims and counterclaims. Terms of the settlement were not disclosed.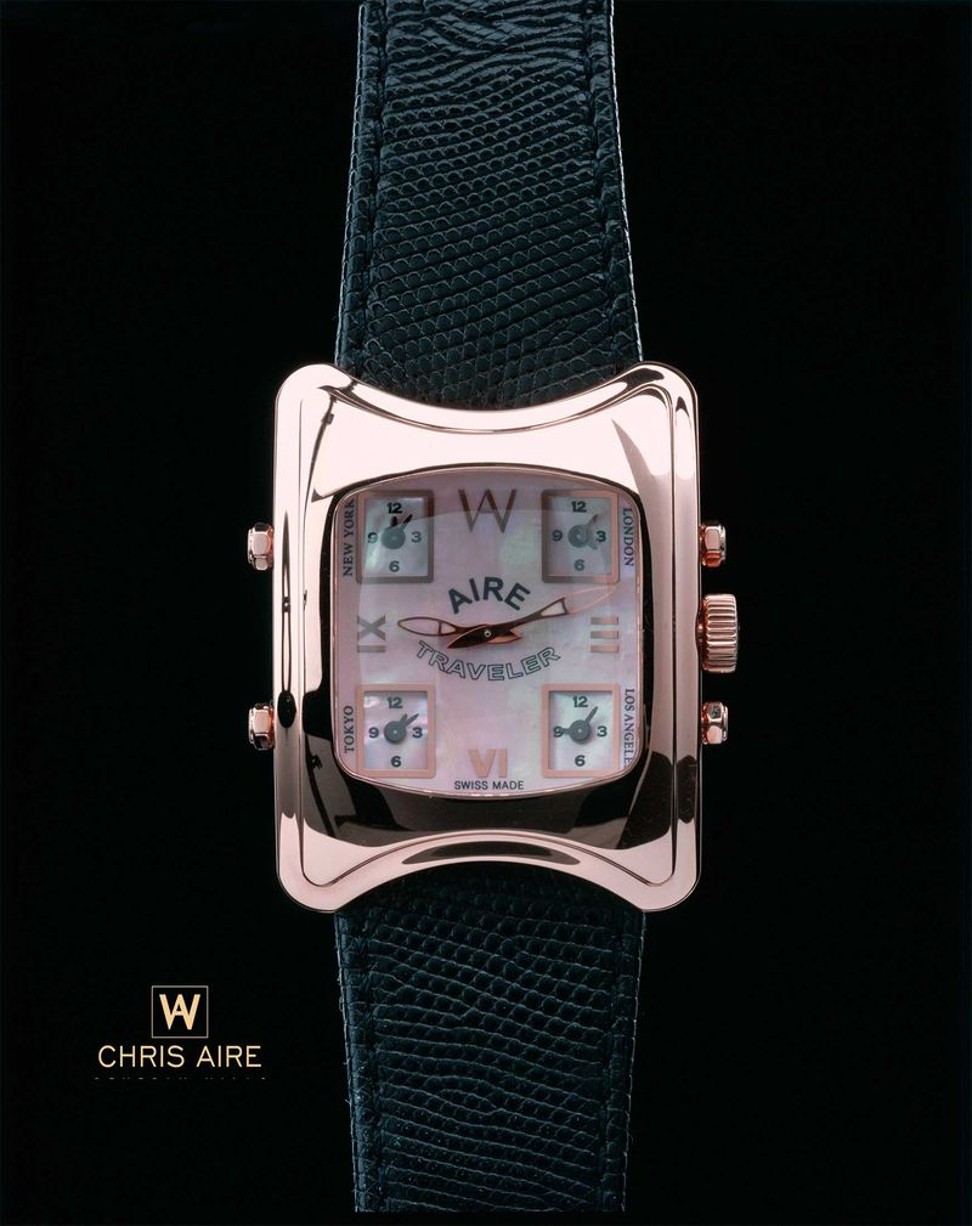 The dispute had centred on whether Hublot had infringed the trademark owned by Aire, a Nigerian immigrant who came to the United States as a teenager.
Damages could have been in the tens of millions of dollars if the case had gone to trial and the jury had rejected Hublot's defence that red gold was simply a generic term for a high-copper-content version of the precious metal.
You couldn't give rose gold away before we started branding it. We've made it appealing to customers who wouldn't have wanted it before
Aire, whose nickname among his customers is "Iceman" – think diamonds – had argued that Hublot had tried to cash in on the cachet of his oversized, bold and flashy Red Gold timepieces among celebrities when it started to use the phrase in 2005 for some of its Big Bang line of chronographs, including the Caviar Red Gold.
Baselworld 2018: Hublot conjures up magical red-hot timepiece
To support his claim that Hublot's use of the phrase had confused consumers – an important element of trademark infringement – Aire had planned to call some of his long-time celebrity clients to testify, including former NBA player Gary Payton and musician Orville "Shaggy" Burrell.
Aire said he picked the name Red Gold for his watches and jewellery because other terms commonly used for gold with that type of hue, rose gold or pink gold, were a turn-off for his male customers.
"You couldn't give rose gold away before we started branding it," Aire said.
"We've made it appealing to customers who wouldn't have wanted it before, and a lot of these customers are very, very high-profile celebrities who talk about it in their music and wear it to the Oscars."
Representatives of Hublot and LVMH did not respond to requests for a comment regarding the case.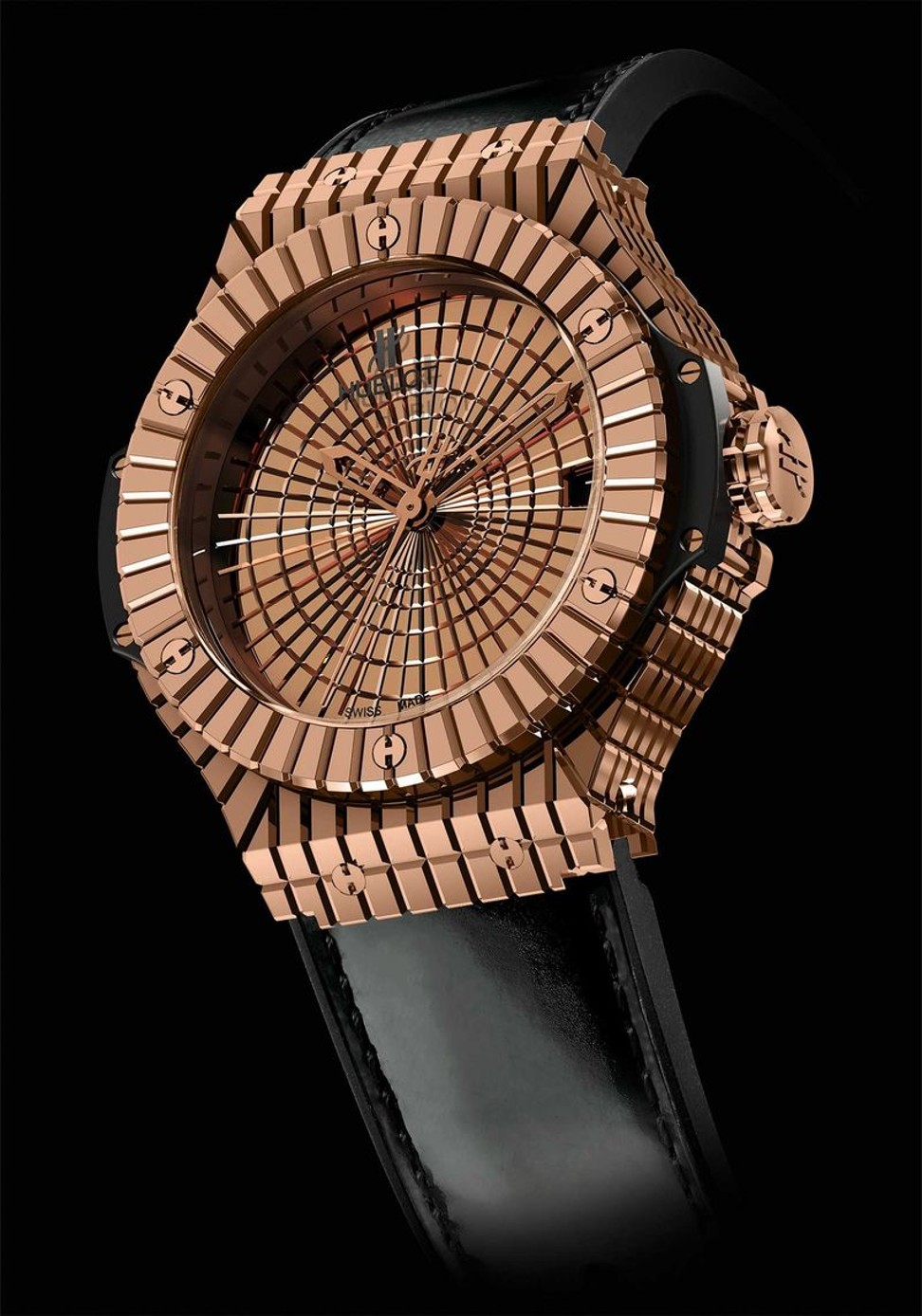 Aire obtained a US trademark for "Red Gold" as it applied to jewellery and watches in 2003.
He had started his company in 1996 after working as an apprentice in the Los Angeles jewellery district, and wanted to create unique pieces for artists and athletes.
His big break came when he spent hours waiting in the bar of a Ritz-Carlton hotel for a chance to show his merchandise to Payton who was staying in the hotel during the Seattle SuperSonics' play-off games against the Lakers.
Although Payton did not buy anything then and there, he took a liking to Aire and invited him to a charity event in Miami after the end of the season where he bought about US$50,000 worth of jewellery and watches, Aire said.
Swatch Group, owner of Omega and Longines, 'quits Baselworld fair'
"You have that moment when everything now makes sense," Aire said. "It was an idea in my mind that I though would resonate, but I wasn't 100 per cent sure until that sale."
Hublot of America, the defendant in the lawsuit, initially prevailed with its argument that red gold had been used for many years in the jewellery and watch industry and was not entitled to any trademark protection.
In 2015, US District Judge Dolly Gee agreed that Hublot had provided "overwhelming evidence" that the phrase was a generic one before Aire's company started to use it commercially.
That ruling was overturned last year by a US appellate court, which found that the judge had improperly ignored evidence from a linguist about "associations that ordinary English speakers have with the term 'red gold'", as well as the declarations of consumers who said they associated the catchphrase with Aire and his company.
Want more stories like this? Sign up here. Follow STYLE on Facebook, Instagram and Twitter