Taiwanese jeweller Cindy Chao – the granddaughter of an architect and daughter of a sculptor – has gained international recognition for her dexterity in creating dreamy, lifelike jewellery.
Cindy Chao set to be the only Asian jeweller to display at Masterpiece London
After showcasing her eponymous brand, Cindy Chao The Art Jewel's Black Label Masterpieces at the cross-collecting art fair Masterpiece London, she is bringing the collection to Asia, with the first stop in Hong Kong last month, en route to her native Taiwan.
The masterpieces will also be back on display in London, followed by Bangkok in November.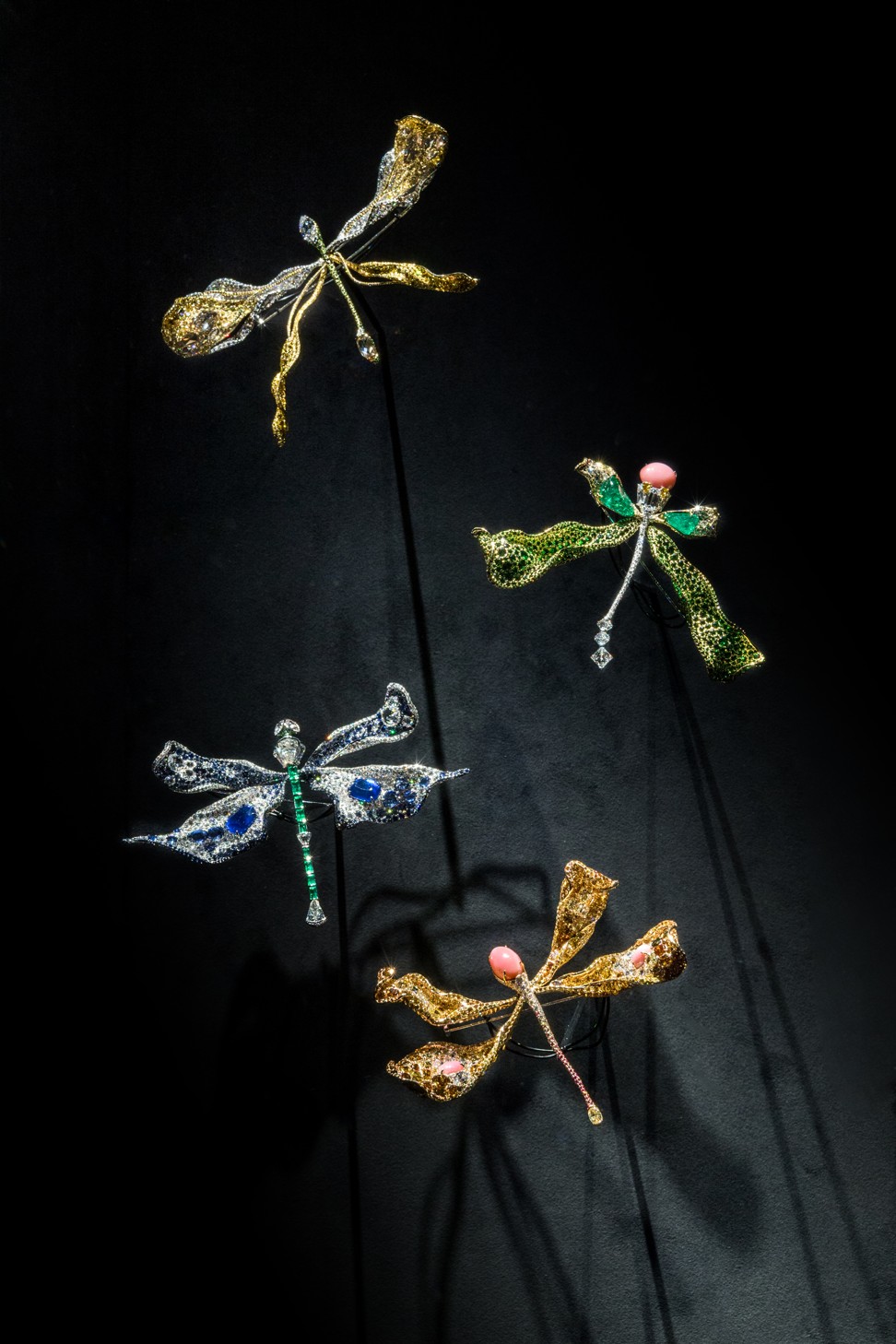 The Black Label Masterpieces are the most illustrious and exclusive pieces among the Cindy Chao The Art Jewel creations.
For these luxurious designs, Chao went back to her roots for inspiration and has distilled her signature style in its purest forms.
She hand-sculpted organic forms and crafted final pieces that are just as vibrant as they are in real life.
Cindy Chao set to be the only Asian jeweller to show at Masterpiece London
Chao played with luxurious materials – from white and coloured diamonds to fancy gemstones.
The designer placed titanium, one of the most indestructible materials on Earth, as the base of her creations to create a stunning contrast with some of the softest gemstones, such as emeralds.
This juxtaposition of contrasting materials is something often found in Chao's jewellery designs.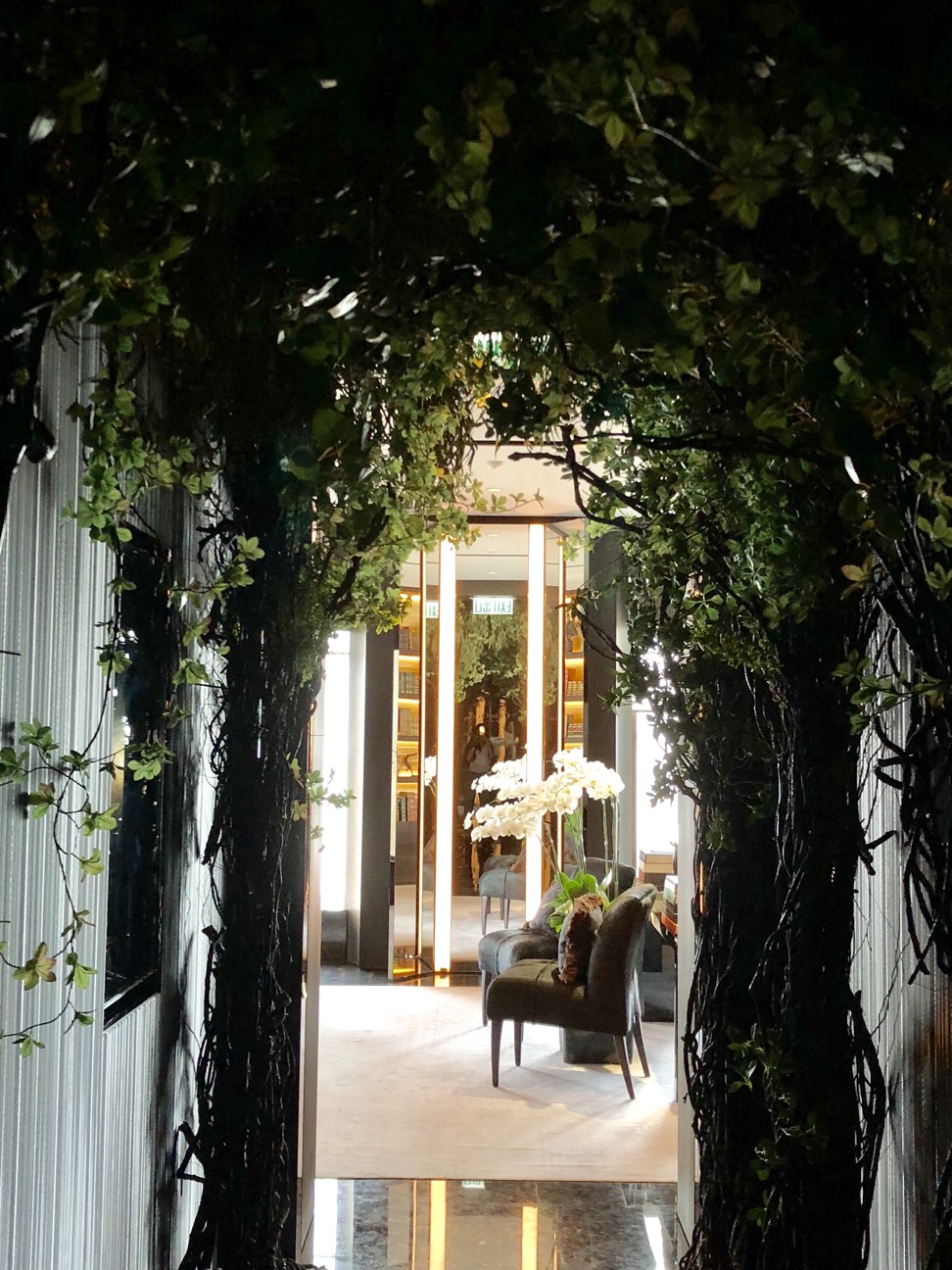 The Hong Kong exhibition was held at the jewellery brand's showroom, within a tranquil forest installation which was created by the renowned floral artist Kirk Cheng.
The exhibition area's ambience echoed that of Nootka Island, next to Vancouver Island in Canada – the inspiration for the collection – where Chao spent time scrutinising nature and local sculptures and architecture.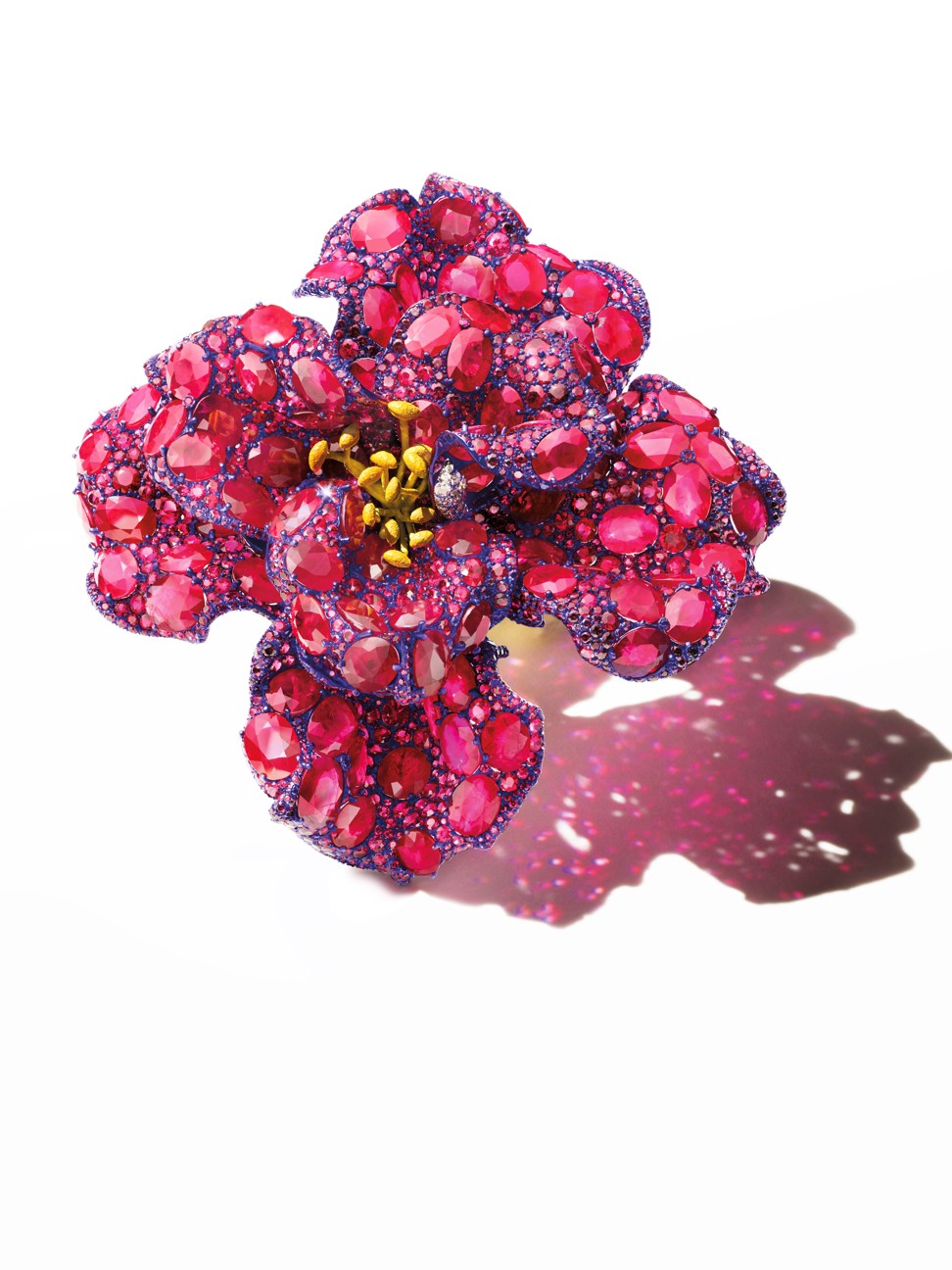 Among the pieces was the Peony Brooch, which the Masterpiece Award Committee in London presented with the Outstanding Object award, and described as "an example of contemporary craftsmanship and great design".
Drawing inspiration from the vibrant hues found on Nootka Island, Chao adorned the bright red bloom with yellow pistils.
Crafted from 105 rubies of up to 172.27 carats on purple-coloured titanium, the brooch embodies both strength and beauty.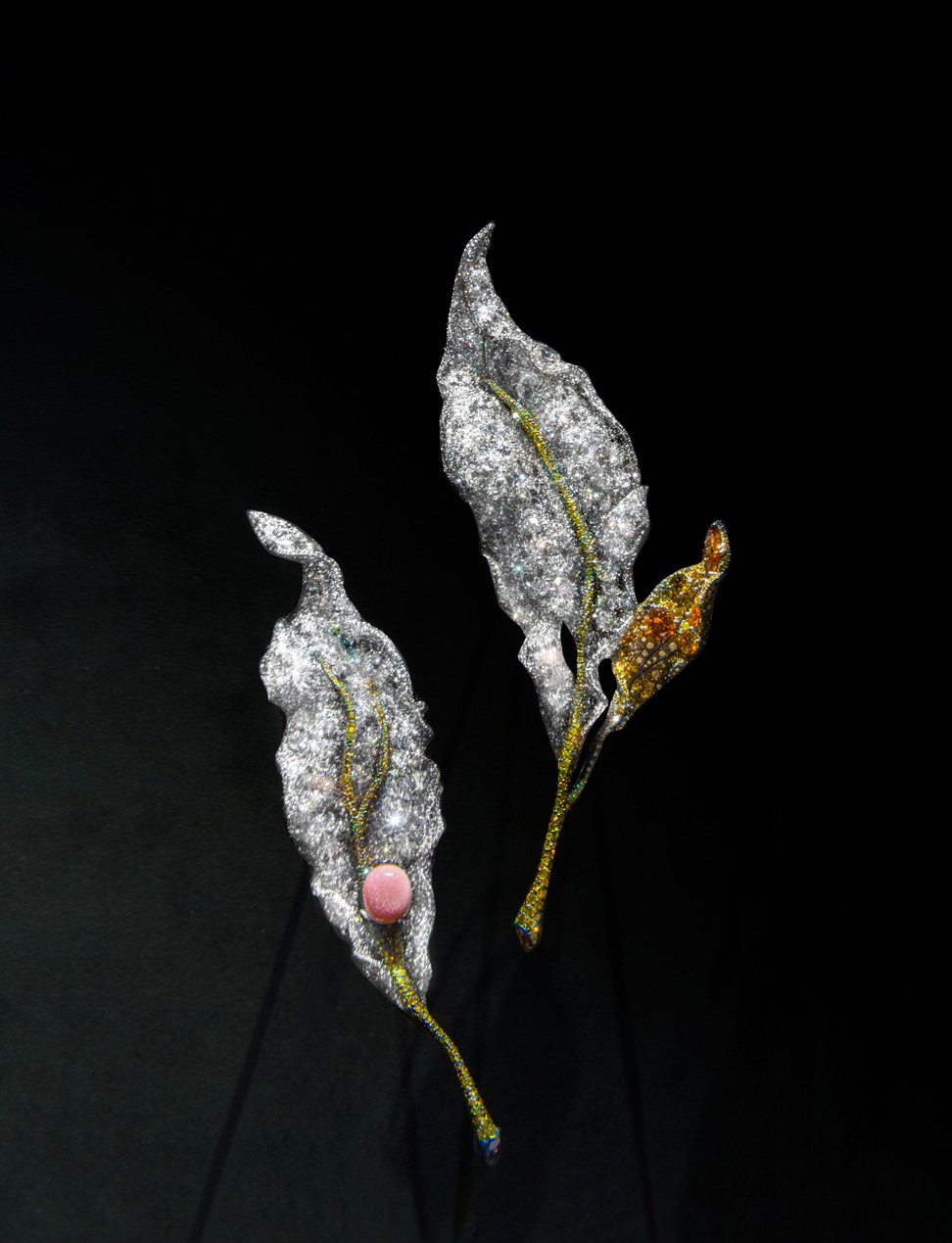 The new Black Label Masterpiece XI Autumn Leaves Brooches are a refined version of the brand's signature leaf motif.
The designer used titanium to reduce the weight of the two creations.
Wallace Chan, Cindy Chao and Michelle Ong have drawn international attention with their museum-worthy designs
The silver stems are set with yellow diamonds, which brings a feeling of warmth to the pieces. A pink 6-carat conch pearl, which stands out as the centrepiece, adds a feminine touch.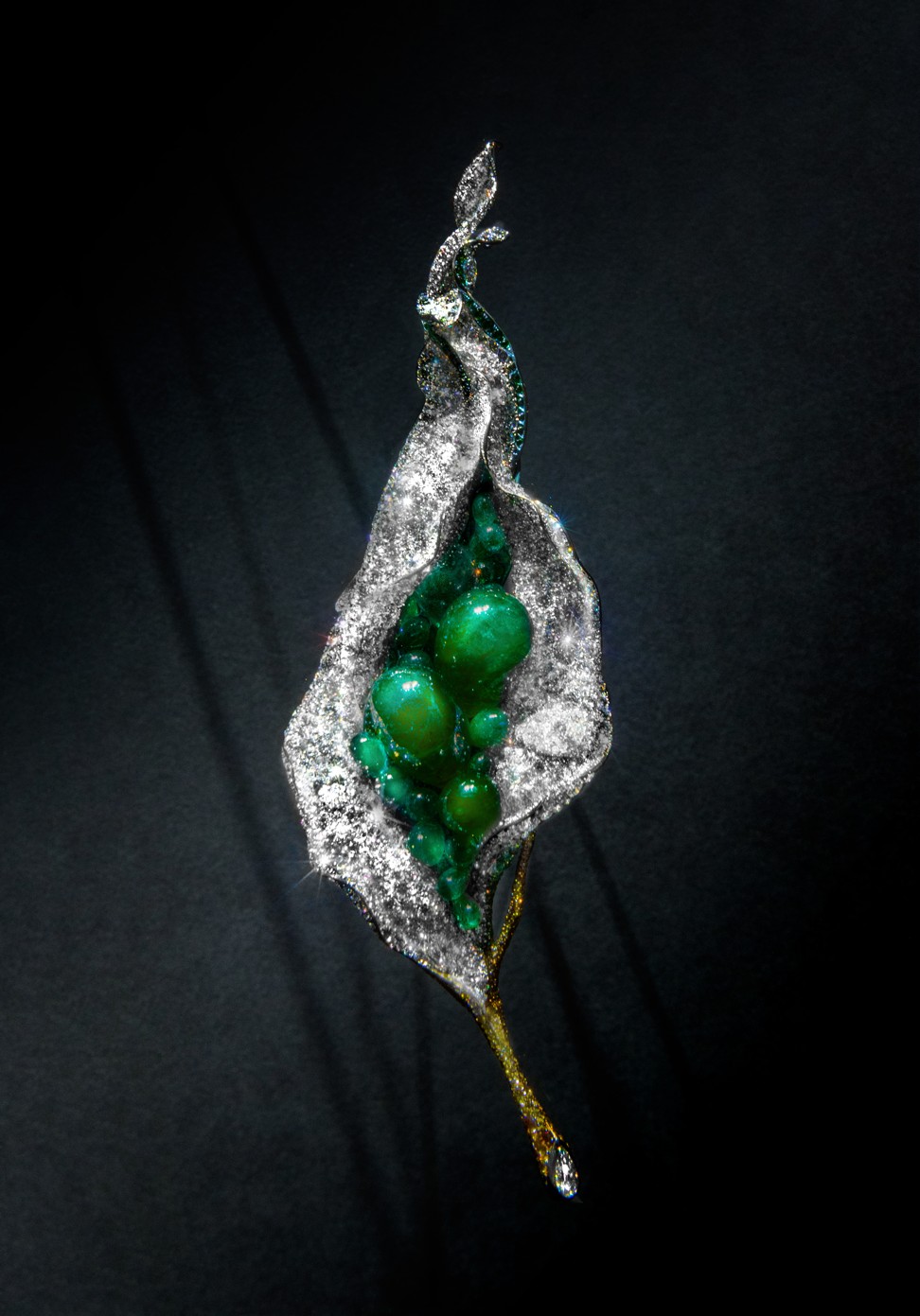 The stunning Black Label Masterpiece VII Floral Bud Brooch is the heavyweight, literally, of the collection.
The two main gemstones are 52.44-carat cabochon emerald drops, surrounded by 28 smaller drops which add up to 41.53 carats.
The layers of green gemstones are enclosed in a diamond-covered titanium floret.
The side stones include 1,369 separate diamonds totalling up to 52.55 carats, with 450 yellow diamonds weighing 4.48 carats on the stem.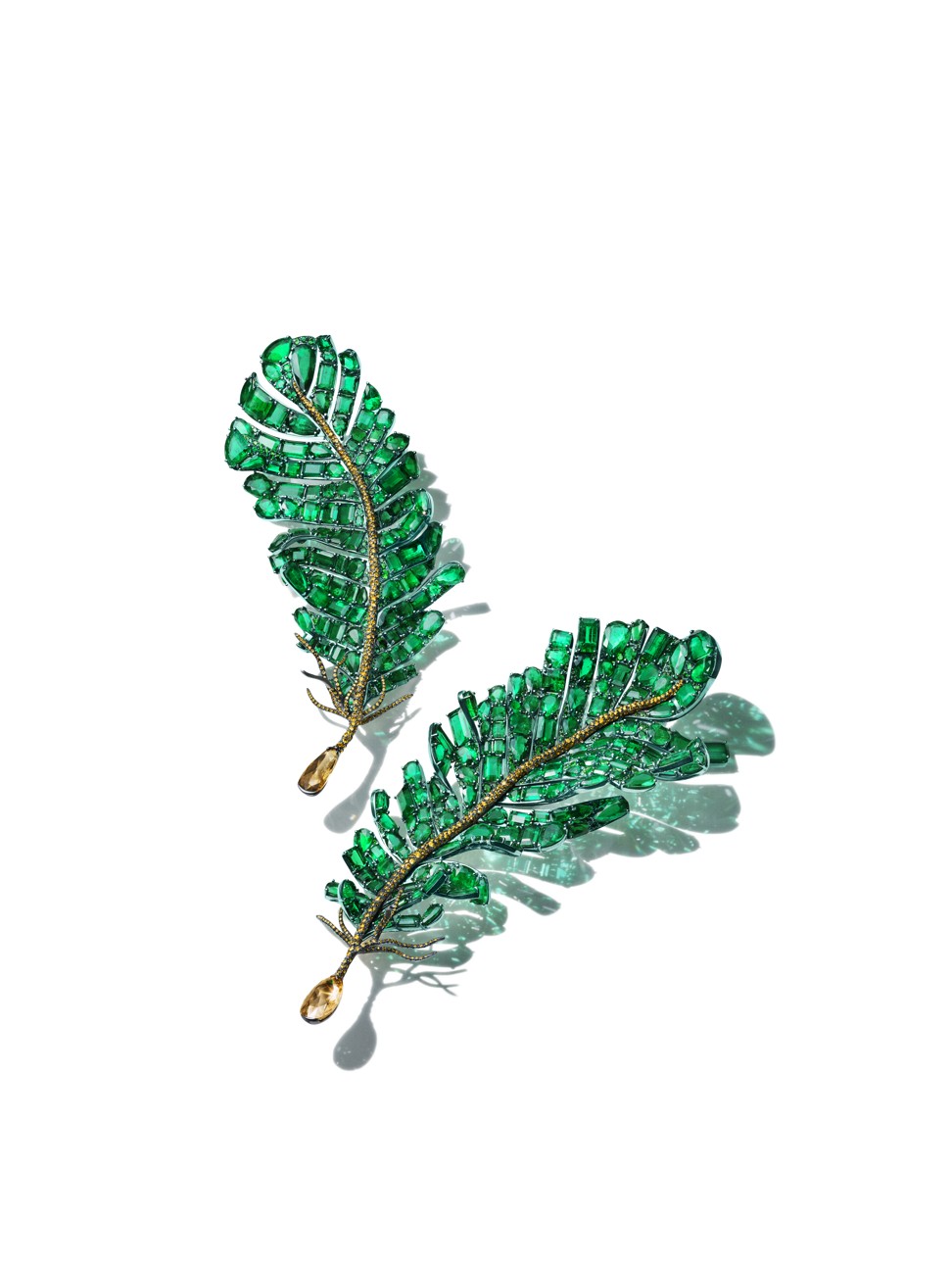 In 2016, Chao's first feather brooch, the Phoenix Feather, was sold at auction at Christie's Hong Kong for US$1.12 million.
This year, the flamboyant feather was tinted with a vivid forest green colour – and reborn as the 2018 Black Label Masterpiece XII & XV Divine Feather Brooches.
Taiwanese jewellery artist Cindy Chao to show off her masterpieces in Biennale des Antiquaires
More than 200 green emeralds, including two fancy-cut emeralds, and yellow diamonds on the quill, were used to recreate Chao's flawless, imaginary world.

Chao used ultra-lightweight titanium in combination with silver, and created movable joints with exceptional flexibility.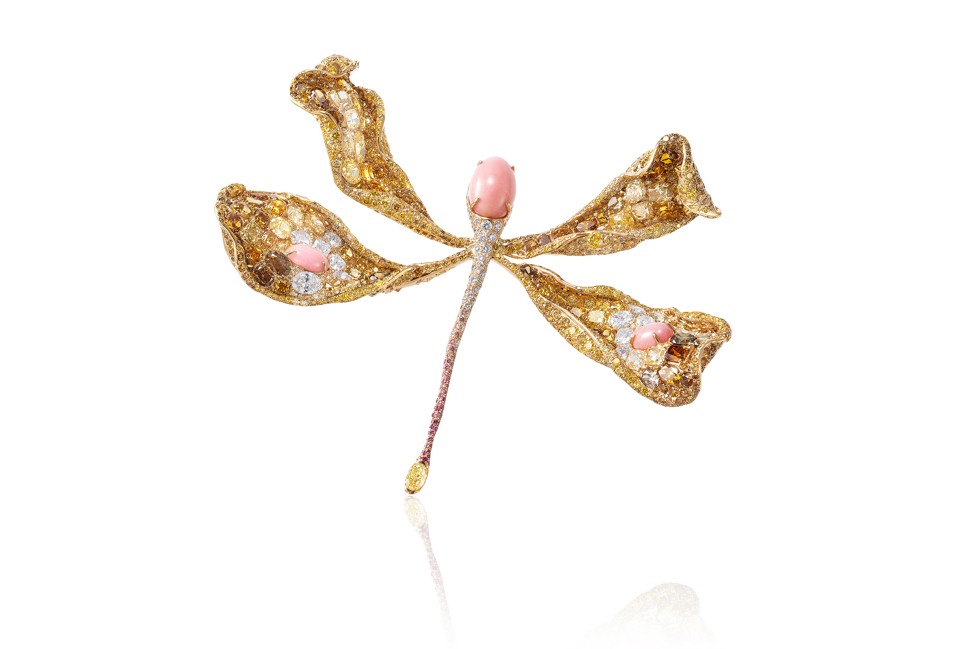 Chao received international acclaim from fashionistas when she firstly unveiled her Dragonfly Collection in Paris last year.
This year, she went for the creature to spark her imagination to take flight once again – combining both the real and imagined in a creation inspired by art works from the art nouveau period.
She selected particular cuts of brown and yellow diamonds with other gemstones to mimic the shapes and colours of dragonflies.
Want more stories like this? Sign up here. Follow STYLE on Facebook, Instagram and Twitter