Swiss watchmaker Patek Philippe is seeing good demand across the world, Thierry Stern, its president, said on Thursday – playing down industry concerns about a potential slowdown in China, the top luxury goods buyer.
Data revealed earlier in the day showed Swiss watch exports fell 7 per cent in September, their first decline since April last year, which added to jitters that have hit luxury goods stocks.
However, Patek Philippe, which has been making watches in Geneva since 1839, remains upbeat.
Why luxury watchmaker Patek Philippe won't adapt to China market
"All of our markets did well this year, we're quite satisfied," Stern said.
"An exhibition we organised in the United States boosted the brand there, Europe is also still doing well.
"Domestic Chinese demand is rising steadily, we sell more watches every month.
"Not the very complicated pieces because taxes remain high, but the core collections."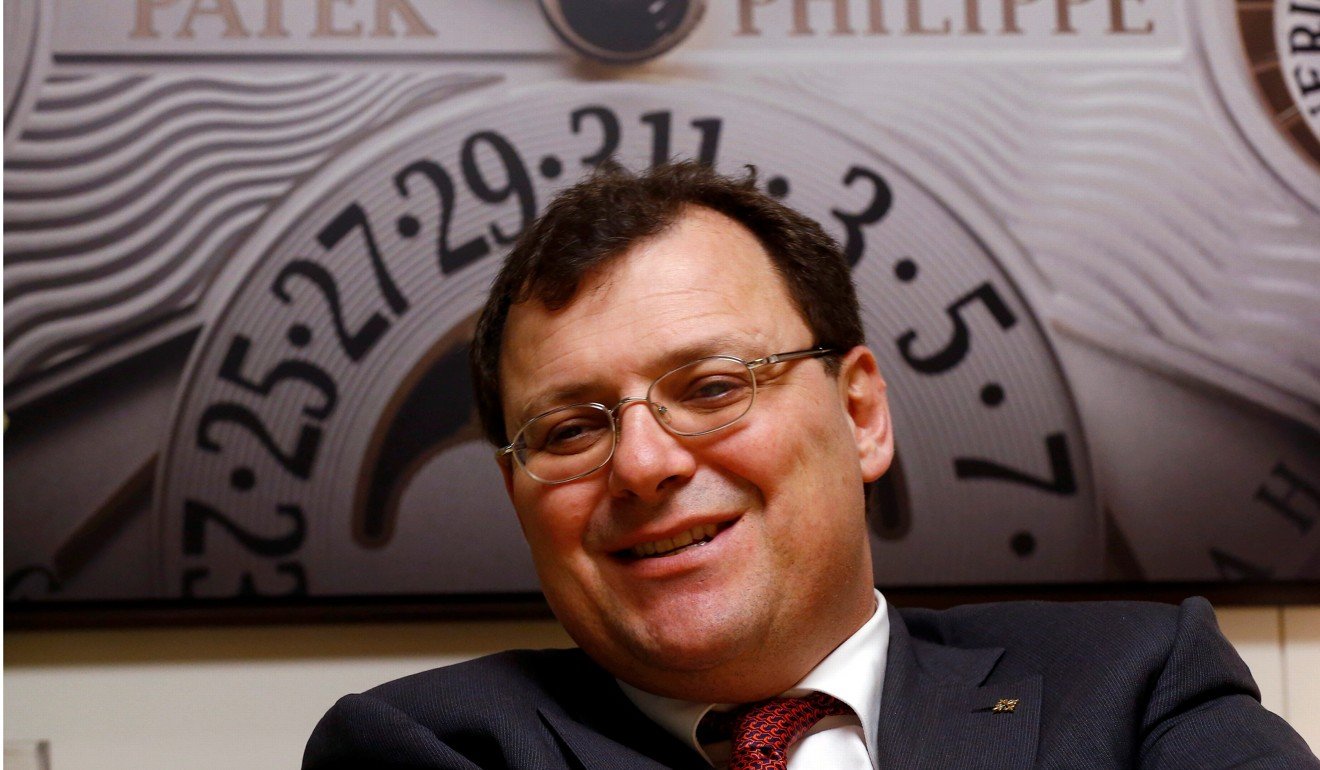 Stern said Chinese consumers were likely to be buying more products at home because of worries about issues such as stricter border controls.
His confidence was underlined by a new 550 million Swiss franc (US$554 million) building currently under construction on Patek Philippe's Geneva premises, which will house production, service and training activities from next year.
The watch industry is undergoing a period of rapid change, with online sales and monobrand stores replacing traditional retailers.
The Swiss watchmaker favoured by DiMaggio, Kennedy and Patton
However, Patek Philippe, whose bestselling pieces cost about 35,000 Swiss francs and highly complicated models much more, has no plans to rush onto the internet or to drop its partners.
"Our expertise is in producing watches, we do not have the ambition to control our entire distribution worldwide," Stern said.
It was risky to have too many proprietary stores or to take the whole distribution process in-house, he said – a strategy that was recently embraced by rival Audemars Piguet.
Like Rolex, Patek Philippe is one of the last independent Swiss watch brands in an industry dominated by multi-brand groups such as Swatch and Richemont.
Stern said his company was constantly adding to its 2,450 staff, but it would only increase the number of pieces slowly – by between 1 per cent to 3 per cent per year, from the 60,000 planned for 2018 – to maintain quality and exclusivity.
When asked about Baselworld, the annual watch fair recently shaken by the departure of several brands, Stern said it remained an important platform for Patek to meet retailers and journalists.
"But the dates need to be aligned with the Geneva watch fair: that is key to the show's future success," he said.
Want more stories like this? Sign up here. Follow STYLE on Facebook, Instagram and Twitter