Boucheron is inviting you to delve into the wild.
The heritage maison, which celebrates its 160th anniversary this year, has a well-recorded love for bestial-inspired jewellery. From its iconic Serpent Bohème to its contemporary Animals collection, the maison has always been inspired by nature.
The house's popular Animals collection regularly grows, with new members joining its expanding family of wild creatures. New additions from last year included a gentle doe, a fierce falcon and a charming chameleon. More than just a beautiful accessory, each animal is a talisman in its own right, offering protection to its wearer.
Super Junior glitter in Boucheron jewellery in new music video 'One More Time'
The pieces are crafted by jewellers whom the maison calls "The Hands of Light". The jewellers are masters at crafting pieces that go beyond a finely-cut stone. Each piece comes with its own story, allowing it to connect with its wearer on a personal level.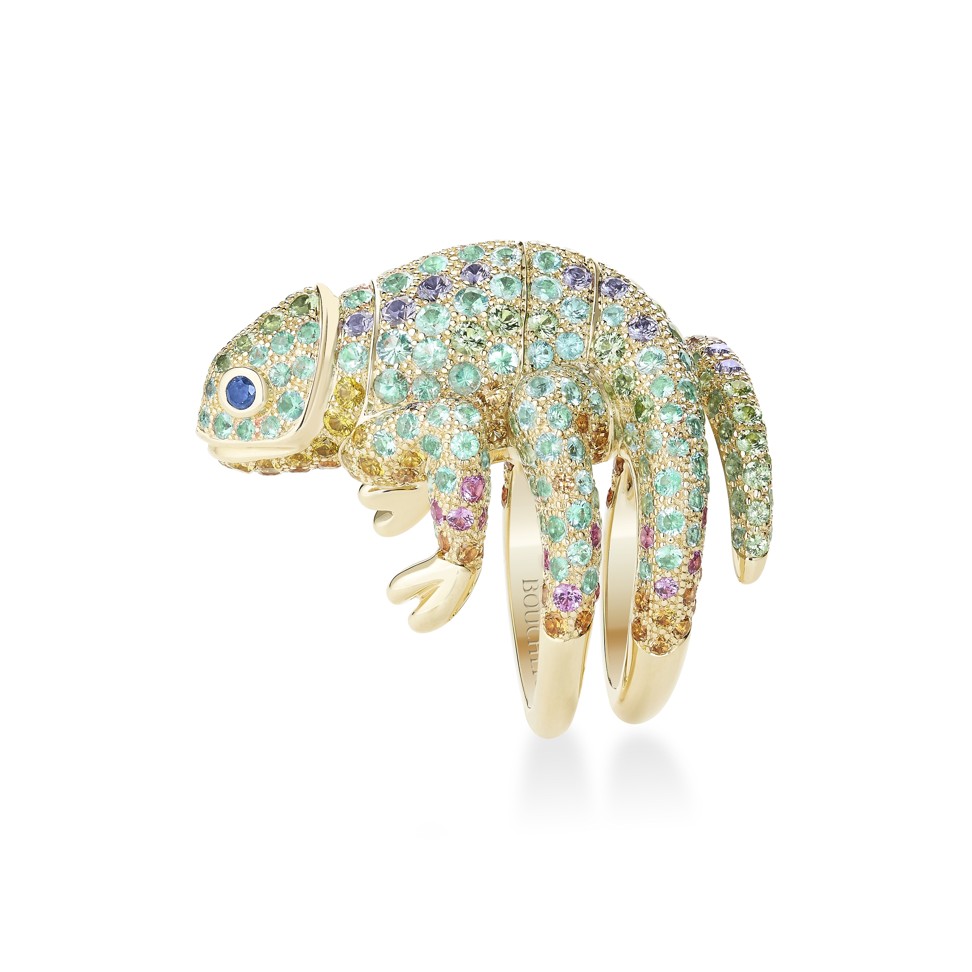 A key member of the Animals collection is Masy the Chameleon, who promises protection, intuition and vision. The ring is set with Paraiba tourmalines, colourful sapphires (purple, pink, orange, yellow and blue) and tsavorites, and looks like a delightful spray of colours.
STYLE Edit: Boucheron launches its Quatre Red Edition
The head of a proud falcon is featured on a ring in white gold and set with 234 diamonds, sapphires, onyx and mother-of-pearl. The falcon is a symbol of visionary power and guardianship, all of which is embodied in the striking ring.
Fuzzy the Leopard Cat's gleaming emerald eyes come to life with a mischievous glint. The name Fuzzy might strike someone as being cute and endearing, but don't be fooled, the leopard is a symbol of courage and independence.
A couple of variations of this talisman is offered, but our favourite is the double-headed ring in rose gold, set with 345 champagne diamonds, diamonds, four emeralds and lacquer. A 9ct tourmaline, set at the very top, gives the piece a glittering finish.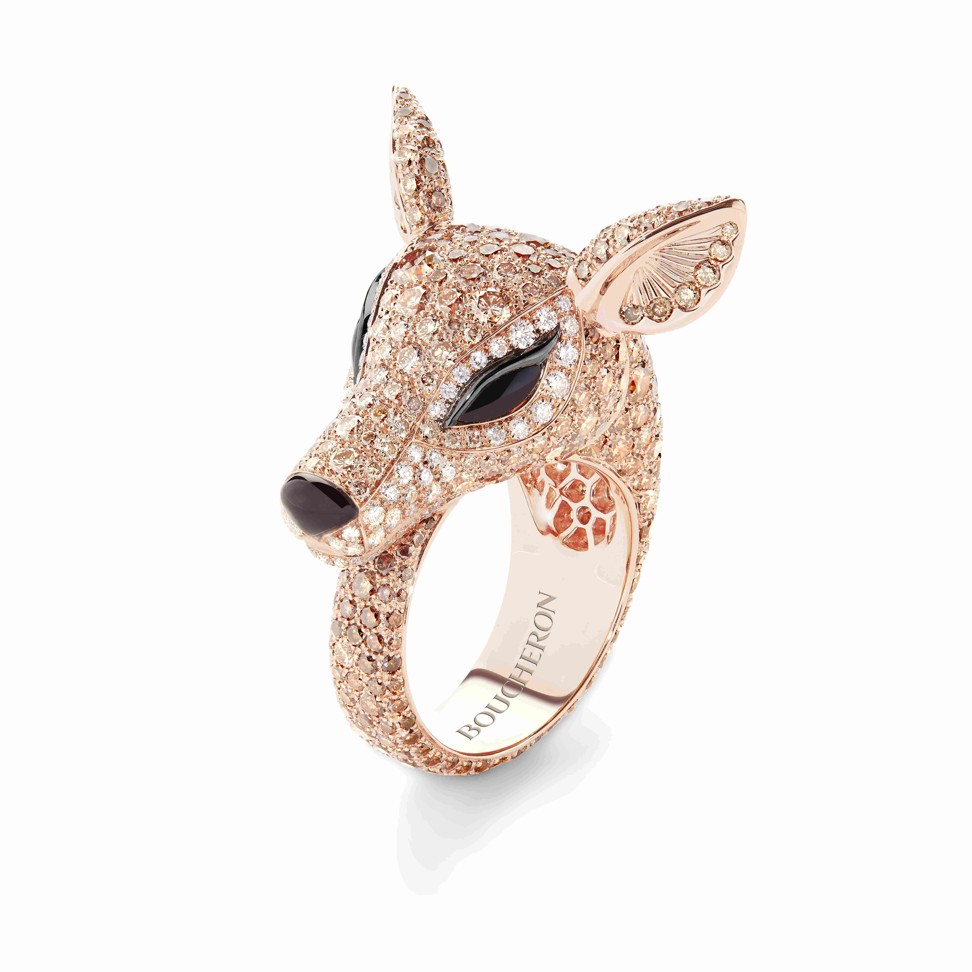 Those who want to add a feminine touch to their jewellery collection can look to Nara the Doe, who symbolises femininity and sensitivity. She comes in two versions, in rose gold and white gold, and is set with close to 500 diamonds.
How high jewellers are meeting today's changing demands
Finally, a colourful parrot, rounds up the list. Nuri, who symbolises beauty and life, comes in two versions: dressed in sapphires, tsavorites and yellow sapphires and holding a 5.5ct aquamarine, or dressed in diamonds, emeralds, orange and yellow sapphires, and tsavorites and holding a 5ct fire opal.
Want more stories like this? Sign up here. Follow STYLE on Facebook, Instagram and Twitter