This story was originally published in XXIV magazine 2018

Best Actress Golden Horse Awards winner Zhou Dongyu is not content to sit still. Famous director Zhang Yimou discovered and cast her in his film Under the Hawthorn Tree, which was released in 2010 when the 18-year-old was still in high school.
An outstanding debut performance sealed her Huabiao Award for Outstanding New Actress. The perpetually-busy actress says work and life are equally important to her. "They are both my top priority and I want to achieve a work-life balance," she says.
Michelle Yeoh to produce movie about Jho Low and the 1MDB scandal
Zhang, a prolific director responsible for launching the careers of Gong Li and Zhang Ziyi, has never been reticent about giving opportunities to unheralded actresses. But it took guts for him to trust in his instincts and pick an untrained actress, criticised for being "wet behind the ears", as the heroine in a cast of thousands (no pressure there).
View this post on Instagram

A post shared by zhoudongyu (@zhoudongyu) on Oct 29, 2018 at 12:23am PDT
In playing the character of Jing Qiu, Zhou showed a rare ability to portray her unspoken crush with beguiling naivety. She crafted the movie's most heart-warming moments, prompting critics to suggest that Zhou did far more than play the role of Jing Qiu well – that Zhou was Jing Qiu.
In 2016, she acted in director Derek Tsang's cultural movie Soul Mate, which secured her the Best Actress prize at the 53rd Golden Horse Awards, followed by a Forbes' 30 Under 30 acknowledgement.
"Time keeps a record of our lives and careers. Every year is a milestone," says the actress, who is known to be a keen traveller. "If I had more time, I would love to learn a few new languages."
US-Asian style icons rally to support 'Crazy Rich Asians' movie
This year, Zhou participated in Hunan TV's reality show Chinese Restaurant, promoting oriental cuisine abroad. As a business partner in the project, the Hebei native showed glimpses of her warm northern sense of humour, which rarely emerges in her big-screen roles.
Zhou concedes that she needs to work harder at interpreting scripts to further grow her career.
The star, who has enjoyed a meteoric rise from rookie starlet to headline act, says time with her family is always on her mind. "I hope to spend more time with my parents. Often, I go home for a relaxing holiday after each cinematic project," says Zhou."
Zhou Dongyu's preferred timepiece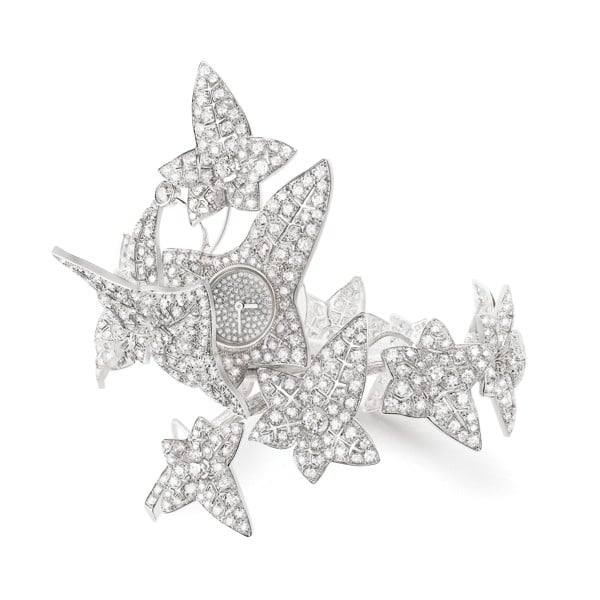 "I like the expression of its design, embodying nature and freedom. I love travelling and getting close to nature."
Want more stories like this? Sign up here. Follow STYLE on Facebook, Instagram and Twitter