The original "girl's best friend" is among the most anticipated jewellery pieces to hit the auction block this season in Hong Kong.
The Moon of Baroda diamond, worn by American actress Marilyn Monroe to promote the 1953 film Gentlemen Prefer Blondes, is among the stunning pieces set for auction this month, along with jewels that could be setting and even smashing records.
Christie's, Bonhams, Phillips and Poly Auction Hong Kong will all be hosting their jewellery sales at the end of November.
So, here's a look at the most important pieces we have our eyes on this month.
Marilyn Monroe's 24.04ct Moon of Baroda diamond set for auction
Bonhams: Rare Jewels and Jadeite

The first major jewellery auction this season will take place on Sunday, November 25 at Bonhams showroom in Admiralty.
Coloured diamonds have been shattering records in recent years, and Bonhams can expect to do the same with a set of chameleon diamonds set on a necklace.
Chameleon diamonds change colour when exposed to various lights and temperatures, hence the name.
In total, nine chameleon diamonds ranging from fancy dark grey-greenish yellow to fancy deep brownish greenish yellow totalling 13.87 carats are spaced between 7.50 carats of white diamonds.
Bidding is expected to reach as high as HK$3 million (US$380,000) for this rare piece.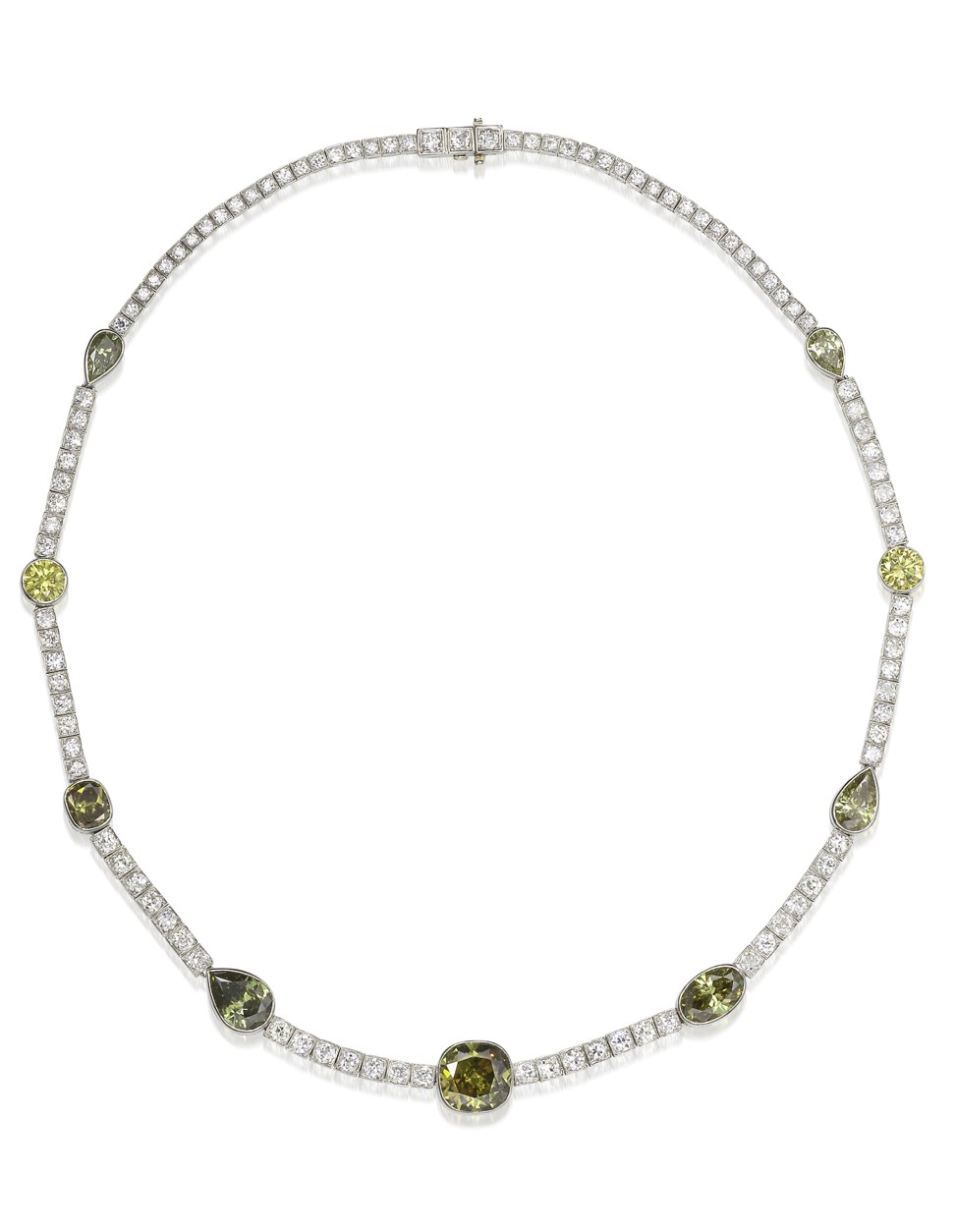 Phillips: Jewels and Jadeite

A day later, Phillips takes centre stage at the Mandarin Oriental Hong Kong on Monday, November 26.
Headlining the 148-lot sale is a rare 10.02 carat Burmese Mogok pigeon's blood red ruby.
The stone is set on a ring surrounded by eight oval diamonds, weighing a total of 5.27 carats.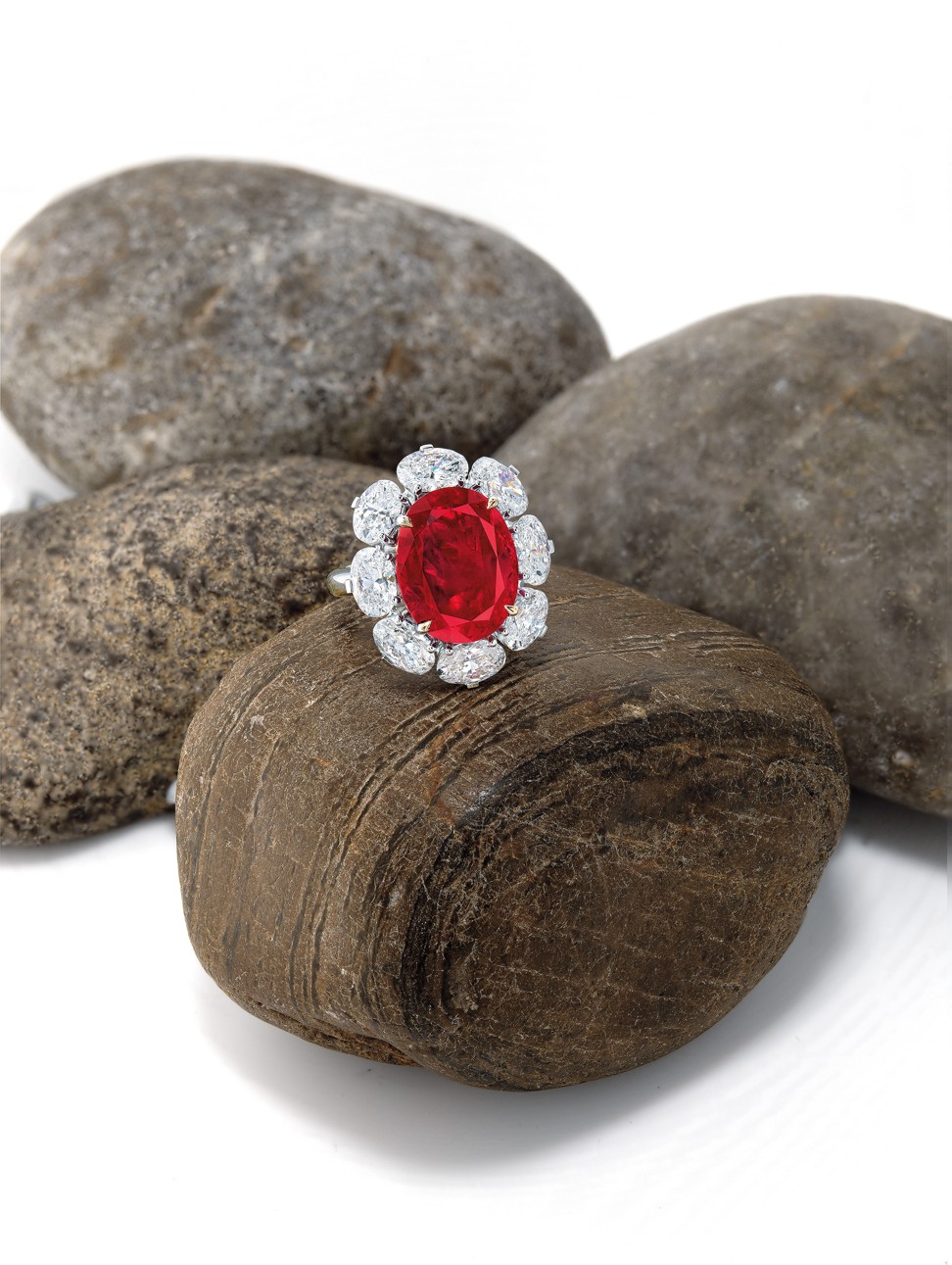 "Any unheated Burmese Mogok ruby in the market today that weighs over five carats after cutting and polishing is considered a true rarity," says Terry Chu, head of jewellery, Phillips Asia.
A piece of 'Ol' Blue Eyes'? Sinatra estate to sell off art and jewellery
"A ruby from the same pedigree weighing over a stunning 10 carats is without doubt a collector's gem."
The auction house is expecting the ring to sell for between HK$23 million and HK$28 million.
Christie's: Magnificent Jewels Autumn Sale

Hong Kong Convention and Exhibition Centre is the venue for Christie's auction on Tuesday, November 27.

Three exceptional lots headline the event, with Monroe's Moon of Baroda the most recognisable.
The 24.04 carat fancy pear-shaped canary yellow diamond is said to trace its roots back to the collection of the Gaekwads of Baroda, who were one of the wealthiest ruling families in India.
The diamond, which was the biggest Monroe wore during her lifetime, is expected to fetch between HK$4 million and HK$6 million.
A signed photograph of the actress wearing the diamond is also up for sale, and is estimated to sell for between HK$80,000 and HK$120,000.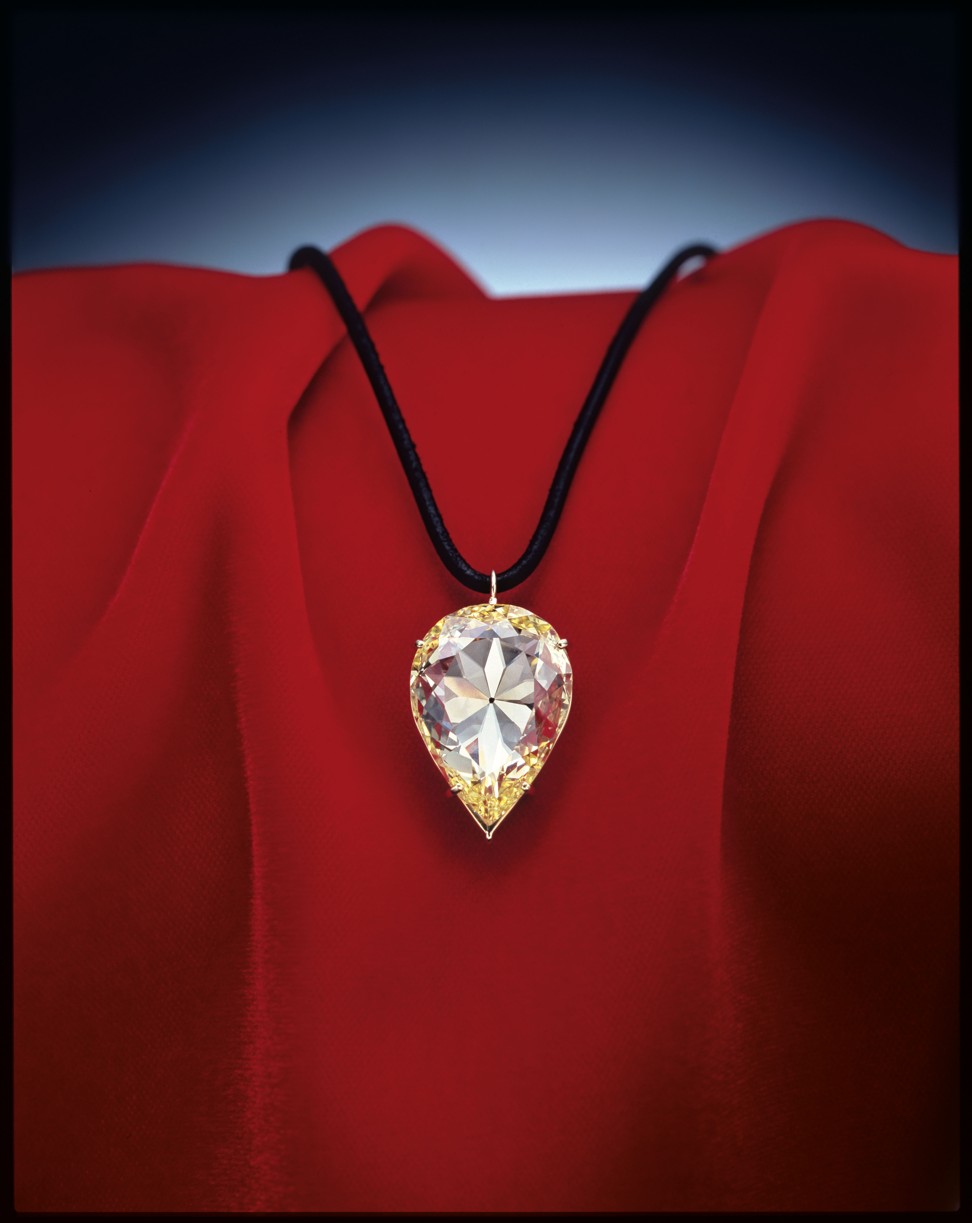 But the piece that could steal the show at the Christie's sale is the The Peacock Necklace, featuring 109.08 carats of Kashmir sapphires and diamonds.
The necklace is said to have been a century in the making, and includes sapphires from Zanskar in northwestern Himalayas, a mine that was first discovered in 1881.
It is expected to sell for between HK$95 million and HK$120 million, which would be a record price per carat for Kashmir sapphires.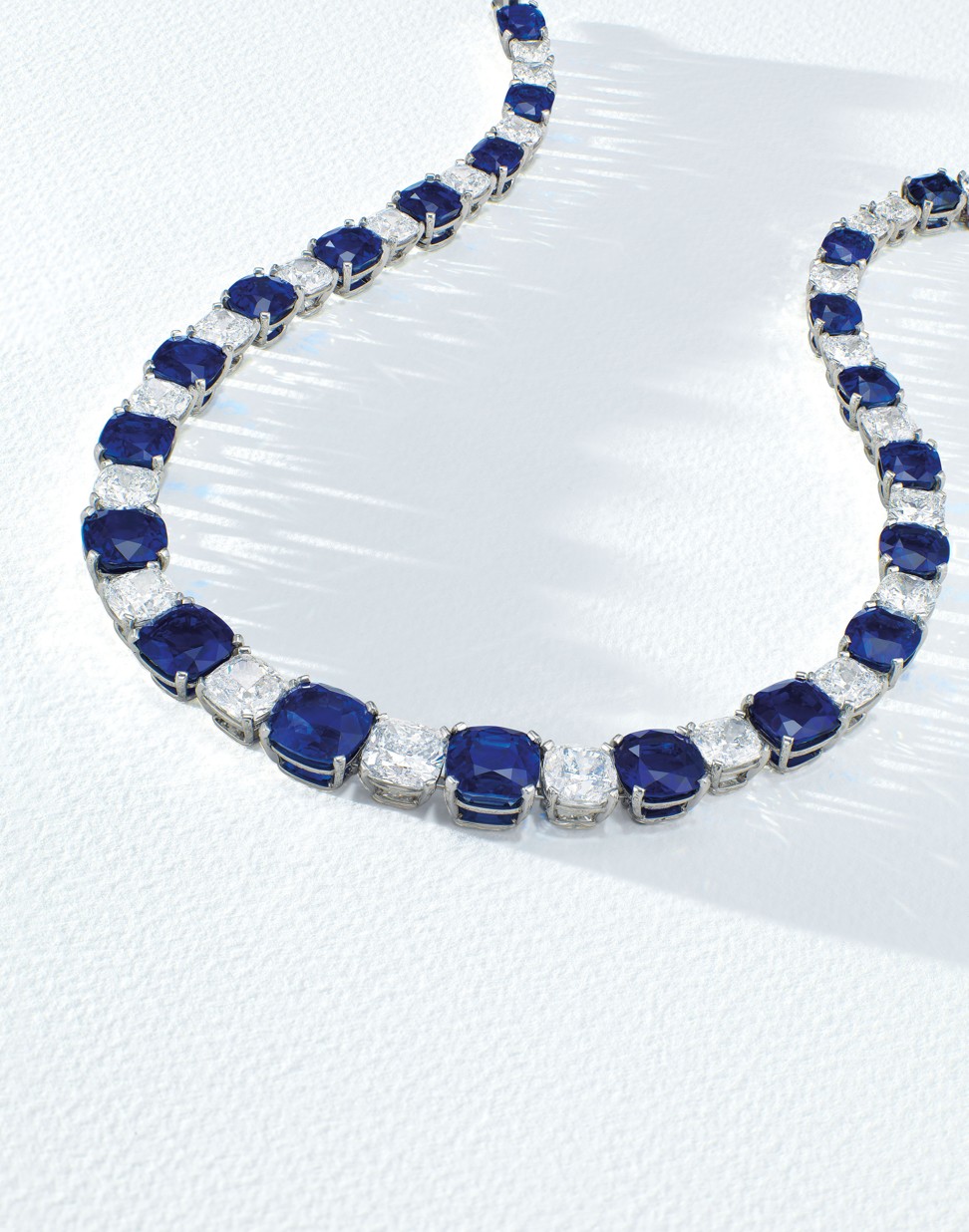 A Guinness World Record holder will also make its way to Christie's auction.
The Ultimate Mogok Blue Treasure weighs 396.89 carats, and it is the largest cabochon-cut sapphire in the world.
The Burmese cabochon-cut sapphire is set on a necklace with rose cut sapphires and diamonds by renowned jeweller Edmond Chin for his brand Etcetera.
One of the rarest Port wines will go on auction in Hong Kong
The necklace is expected to reach prices between HK$4 million and HK$8 million.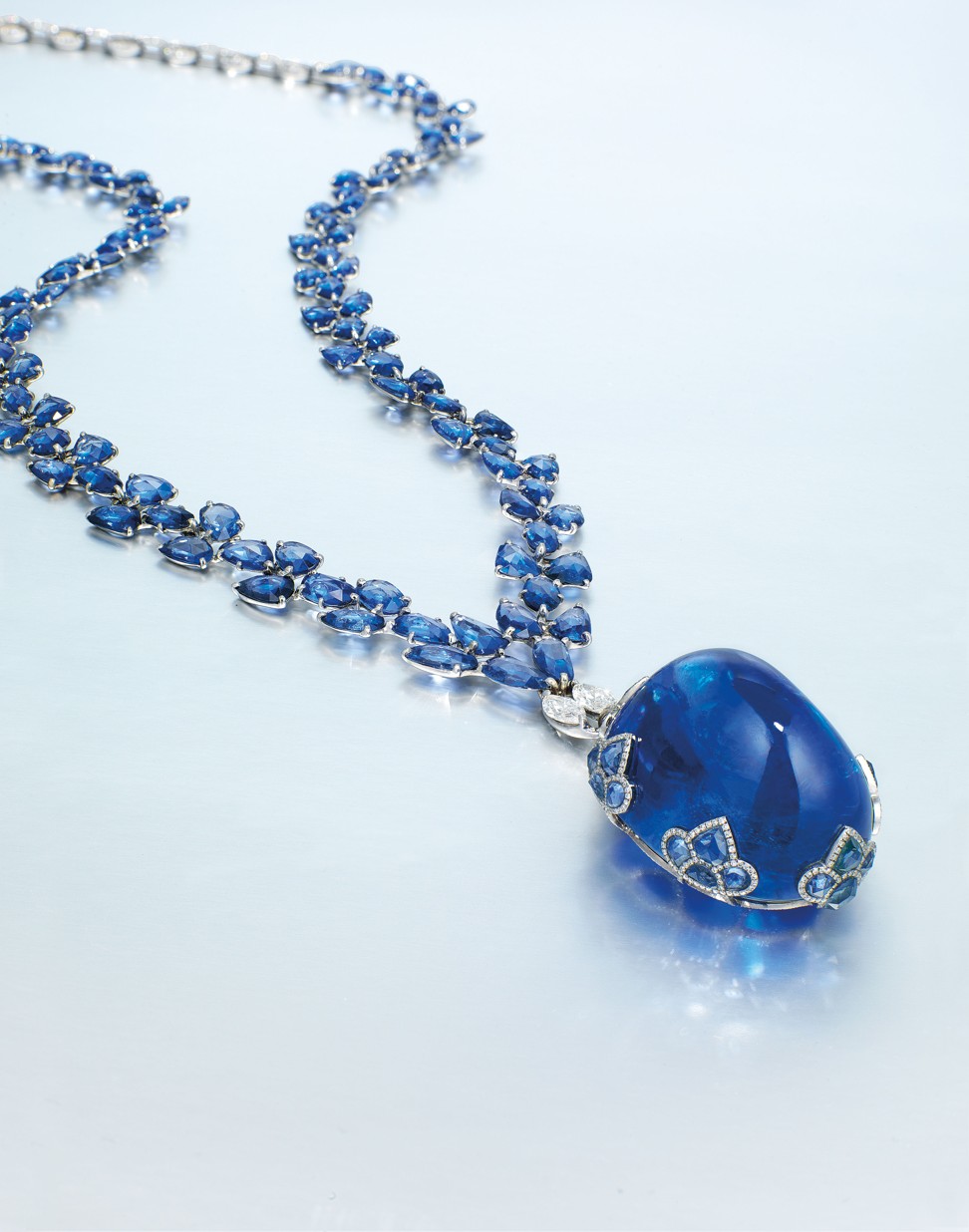 Poly Auction: Important Jewels & Prestige Collections
Often overlooked at auctions, perhaps because of their relatively niche appeal compared to other precious gemstones, jadeite frequently surprise auction spectators with their impressive prices.
And this season, Thursday, November 29 at the Grand Lisboa Hotel in Macau could see jadeite reach exceptional prices.
Among the most anticipated include a jadeite bead and diamond necklace that comprises 167 jadeite beads in vivid emerald green and with good translucency.
To top that, 123.77 carats of briolette diamonds are added to the 88.5cm necklace, which can worn as three strands.
The piece is estimated to sell for HK$10 million to HK$15 million.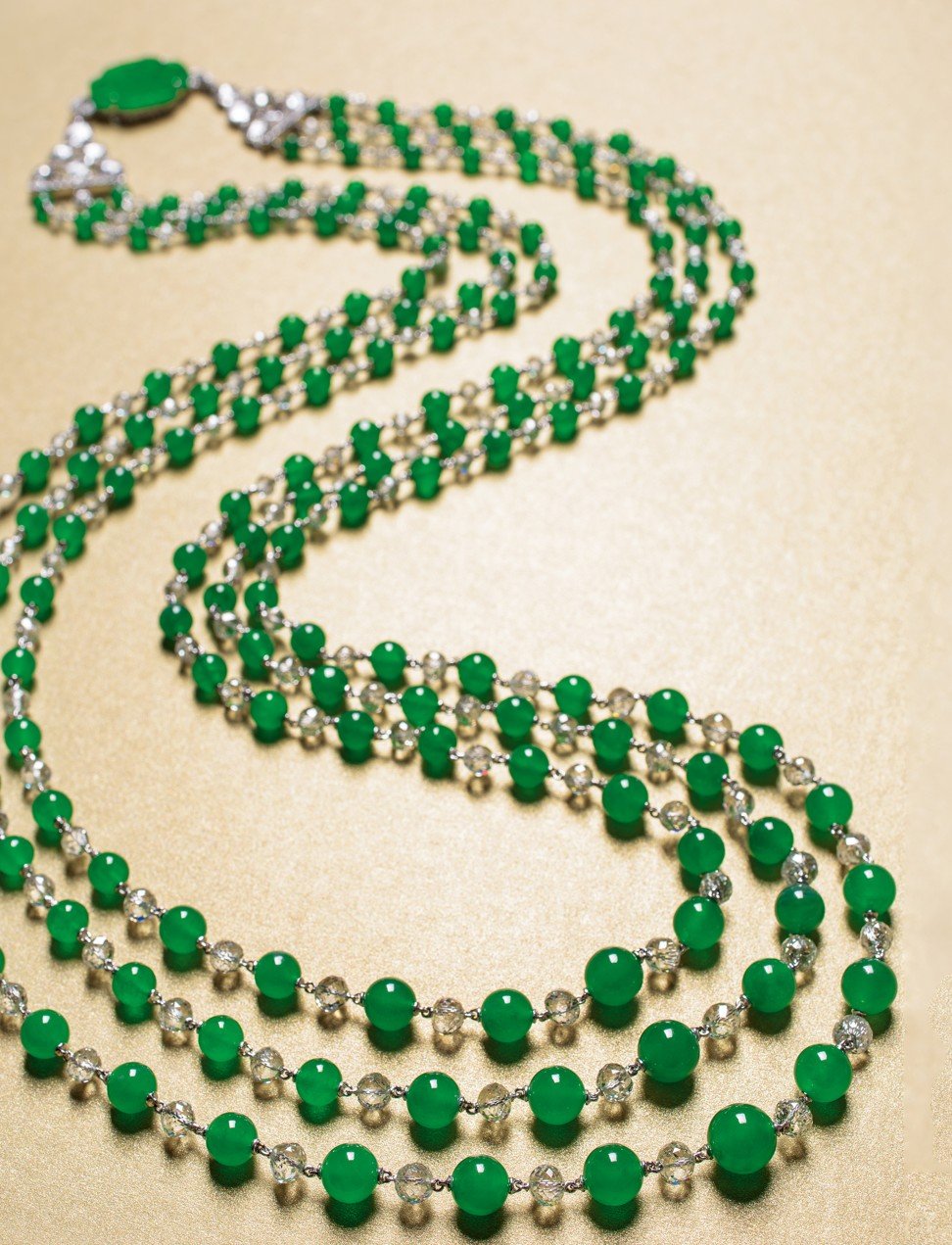 Another jadeite highlight is the very fine and important jadeite bangle.
There is really no other way to describe this near perfect specimen of a jade bangle, carrying an extremely vibrant shade of emerald green that is ever so translucent.
The lot is expected to reach astronomical numbers and hence, the auction house is not stating an estimate.
Christie's auctions Alexander McQueen armadillo boots in aid of quake-hit Nepal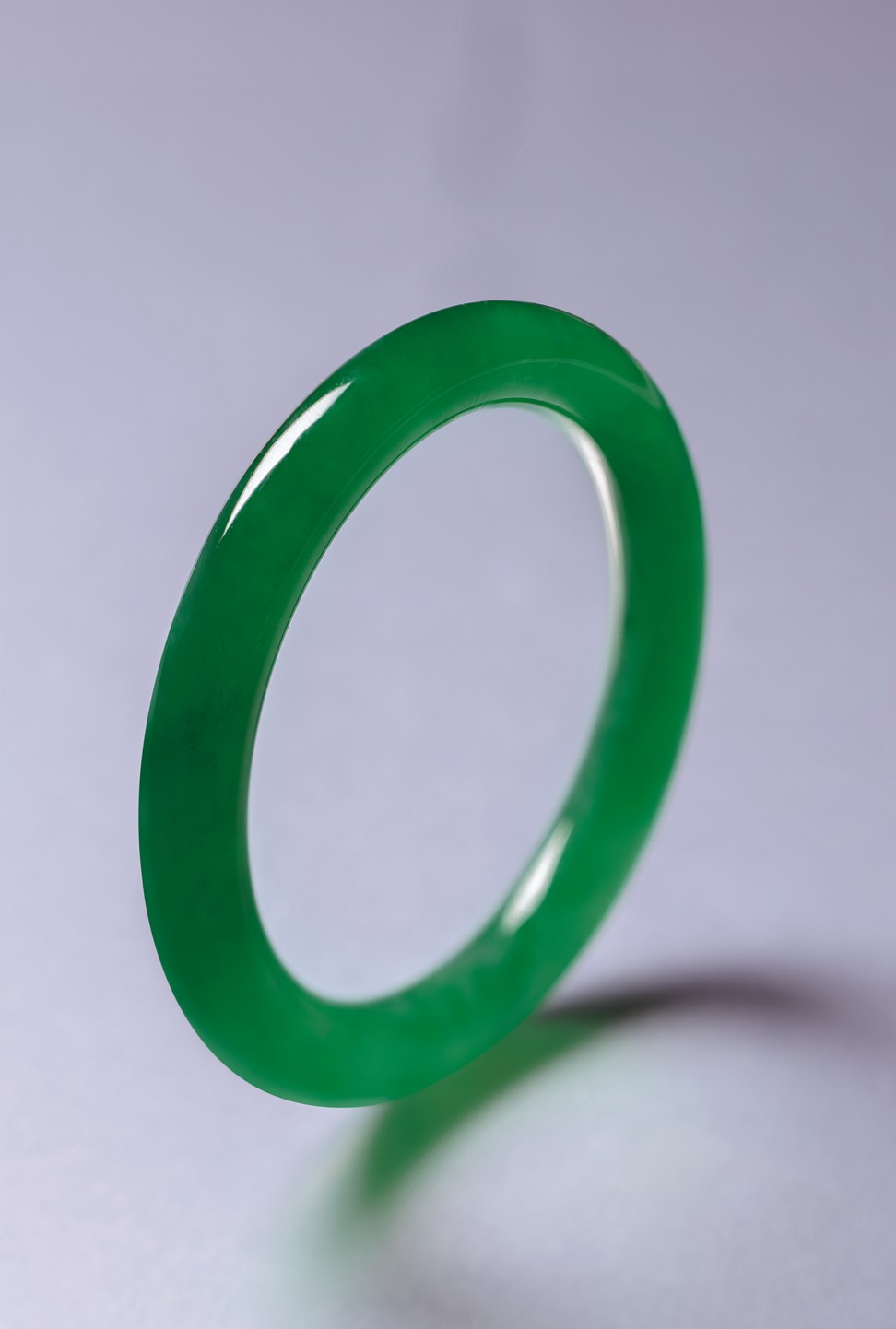 Want more stories like this? Sign up here. Follow STYLE on Facebook, Instagram and Twitter