It is said that wild ivy would drape from the arcades of the Palais Royale where maison Boucheron was founded in 1858.
Founder Frédéric Boucheron took on the luxuriant Parisian ivy as his second muse – his first, of course, being women.
And 160 years on, the wild ivy has clung to the inspiration boards at 26 Place Vendôme.
But this time, however, with the help of digital scanning technology, the Boucheron Lierre de Paris is closer than ever to personifying the untamed, sprawling evergreen.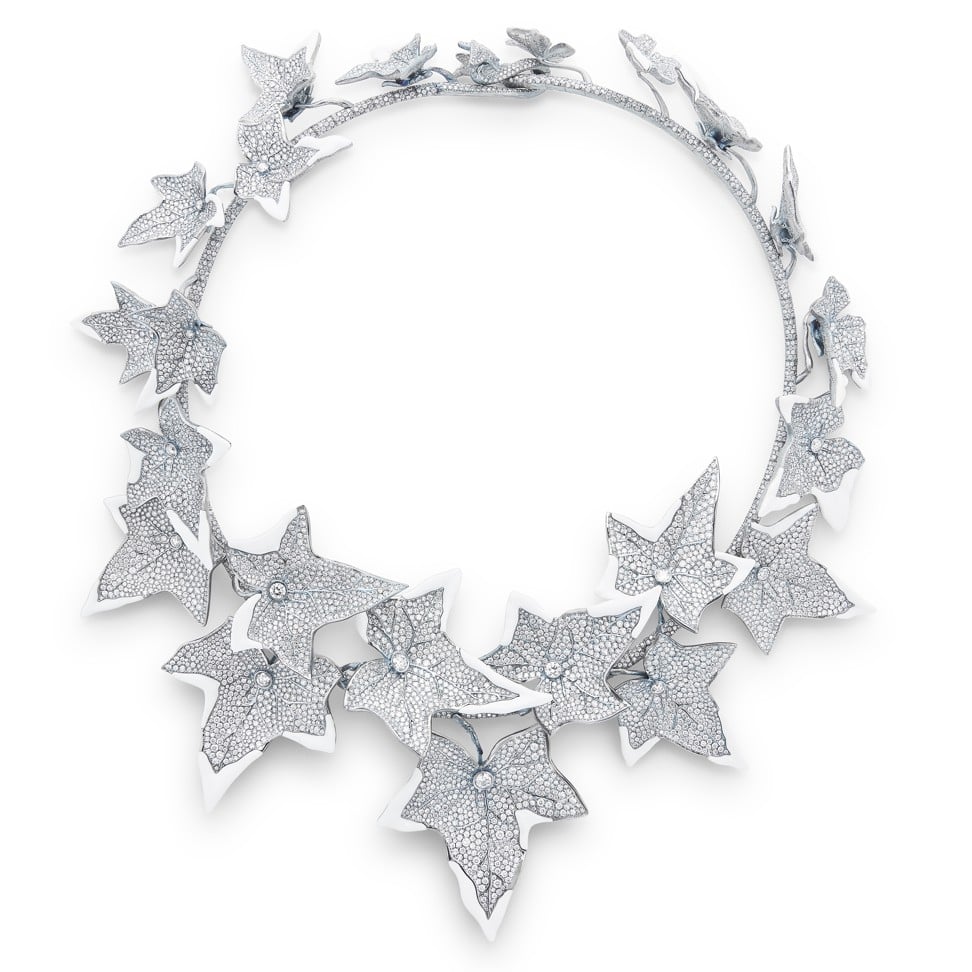 The Lierre Givré necklace interprets a winter thaw using titanium and cacholong, a milky white opal.
Tiffany, Chopard, Forevermark and Boucheron pledge ethical sourcing of gems
Each element is a perfect rendering of actual ivy, thanks to 3D scanning technology. Veins of the plant are set in relief, while micro pavé-set diamonds fill the idiosyncratic in-betweens. A trembler on each leaf induces a gentle flutter, similar to a light winter breeze.
Of the three chapters in the Nature Triomphante 2018 collection, it is Naturaliste that reminds us most of the Boucheron heritage from which creative director Claire Choisne derives her motivation to innovate.
The Point d'Interrogation (Question Mark) necklaces, created by Boucheron in 1881, are re-imagined in this collection with whimsical confidence.
Choisne takes inspiration from cherry blossoms and Ikebana, the Japanese art of flower arranging, to breathe new life into the necklace's iconic form.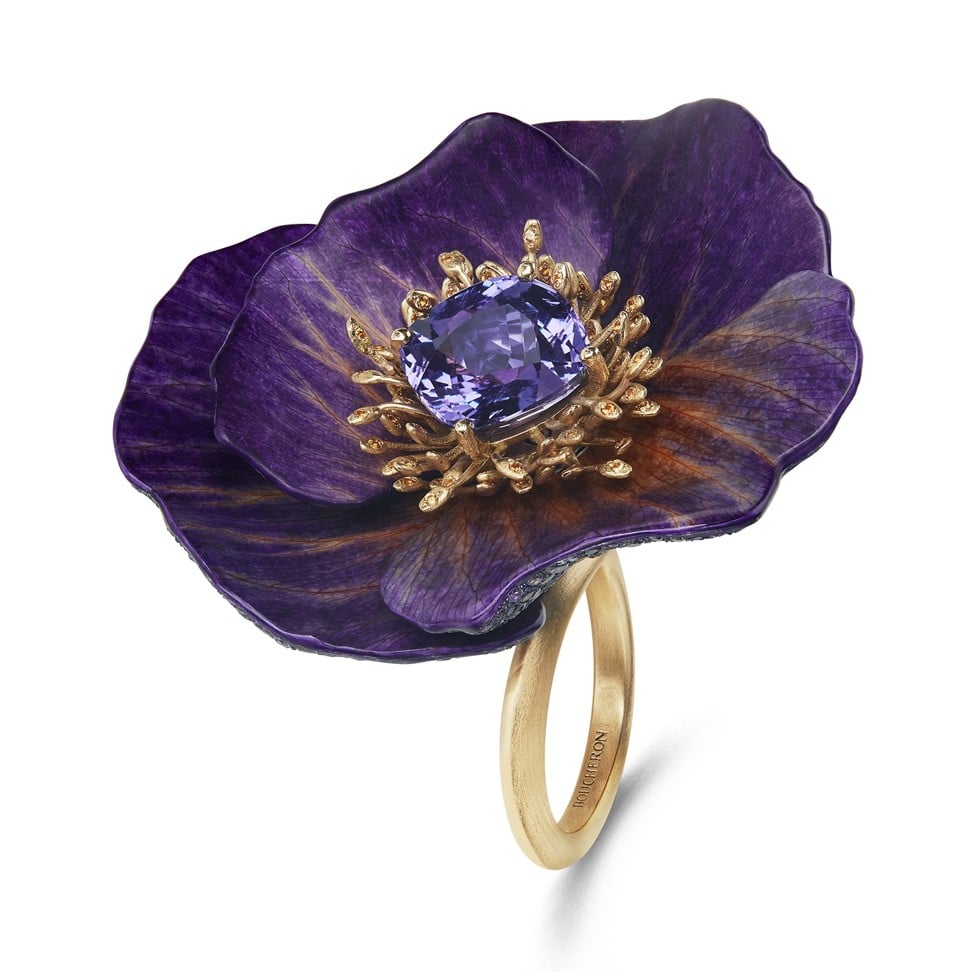 The Alchimiste chapter offers nine models of flower rings that emulate the lightness and poetic beauty of anemones, roses, hydrangeas and peonies.
STYLE Edit: Boucheron's Animals collection of colourful rings brings you luck and happiness
Working with an artist-petallist and digitally scanning each flower's most minute detail, high jewellery has been given a hyper-realistic revival that is both bold yet intimately familiar.
The richness and asymmetric splendour of Mother Nature radiates in the Anémone Meron Bordeaux ring.
Tucked within the yellow gold pistils is a 5.99 carat violet sapphire that reflects the intoxicating vibrancy of its petals, while pavé-set yellow and blue sapphires peek from the underside.
Want more stories like this? Sign up here. Follow STYLE on Facebook, Instagram and Twitter