Who does not love vintage timepieces?
Beautiful vintage novelties are not only a great conversation starter, but they also allow wearers a rare glimpse into the past.
Vacheron Constantin has tapped into that niche need by buying back vintage timepieces from the market, either directly from auction houses or collectors.
Vacheron Constantin launches Fiftysix collection with stylish celebration
It authenticates the novelties' provenance and restores them, before selling them on to watch enthusiasts.
As the world's oldest watch manufacture in continuous production, Vacheron Constantin boasts over 260 years of history since it was first founded in 1755 – which means there no shortage of vintage timepieces from the maison.
These timepieces are then brought into its Les Collectionneurs collection, which grows and wanes as vintage timepieces are added and sold.
The collection, which sometimes travels, made a quick stop in Hong Kong last month, and of course, we had to swing by to take a look.
We picked out our top three from the eight wristwatches and two pocket watches we were shown, which had manufacturing dates ranging from 1923 to 1993.
Men's platinum minute repeater wristwatch (1993)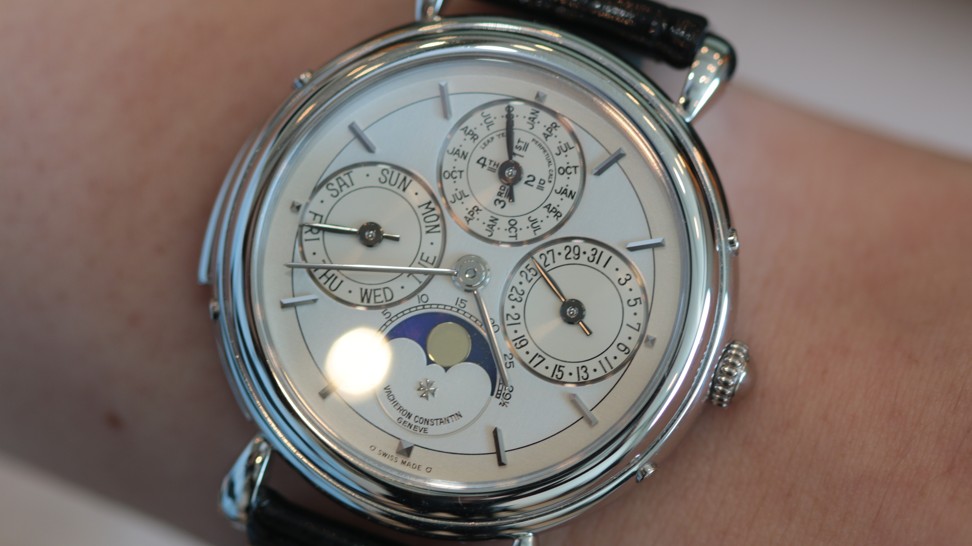 It features a two-tone silver and white gold dial with a moon phase located at 6 o'clock. A slide-repeater is positioned at 9 o'clock, which activates the minute repeater mechanism that rings for every hour, quarter hour and minute.
Priced at HK$3.3 million (US$420,000), this is no doubt the timepiece you get to impress someone.
Despite this technically being a men's timepiece, its small 37mm size means that it will also fit well on many women's wrists.
Vintage pink gold gentleman's wristwatch (1942)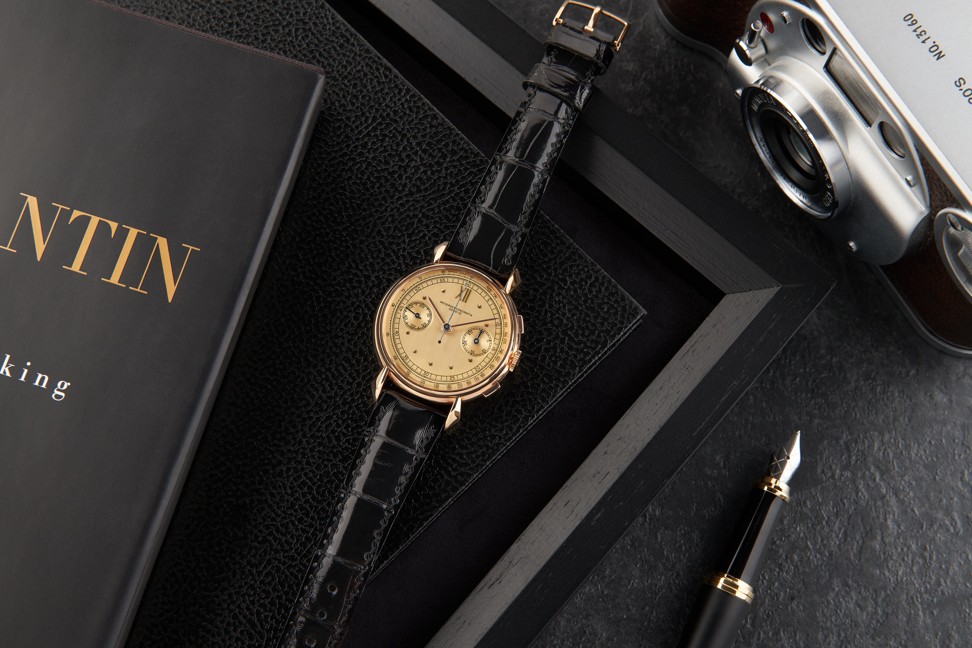 The second one we enjoyed was a second world war era pink gold gentlemen's wristwatch.
Manufactured in 1942, the chronograph has a 30 minute counter at 3 o'clock and a small seconds counter at 9 o'clock, with push buttons located at 2 o'clock and 4 o'clock.
This timepiece also features a two-tone design, with a pink gold case complemented with a gilt champagne-coloured dial.
Interestingly, this timepiece has no indices, except for a single Roman numeral at 12 o'clock.
At 36mm, it would also fit comfortably on a women's wrist.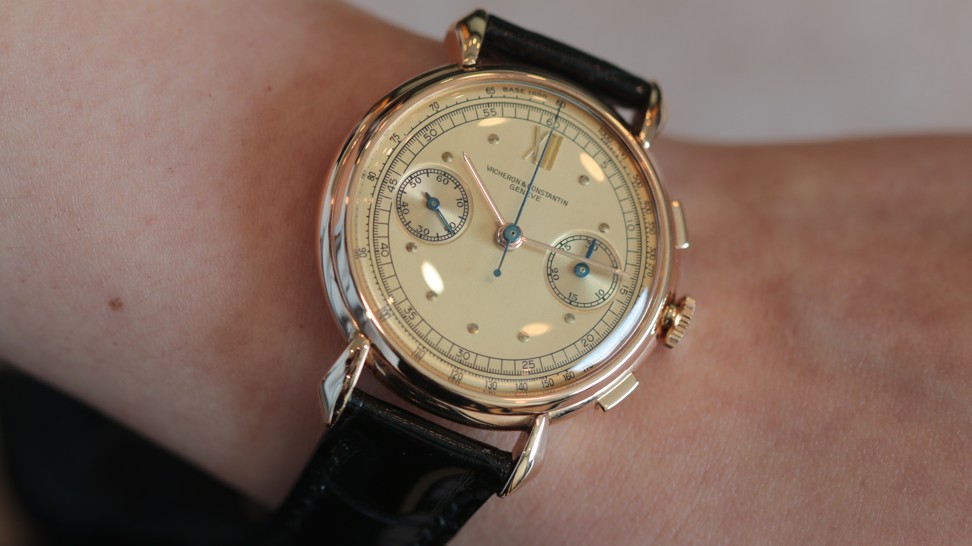 The small size of this men's timepiece is really interesting, because when you look at vintage timepieces, you realise that men's wristwatches were actually quite small until just a couple of decades ago.
Photographer captures Hong Kong's 'blue hour' for Vacheron Constantin
When wristwatches were first created, they were made exclusively for women's use, until men started wearing them out of functionality during the first world war.
Since then, men's wristwatches sizes were kept small, at around 32mm, 35mm and 36mm.
It was not until the 1980s when bigger sizes became the fad, with sizes creeping up to 38mm, 40mm and 42mm.
And now, our modern idea of a man's watch is firmly set at 40mm and above.
Vintage yellow gold pocket watch (1926)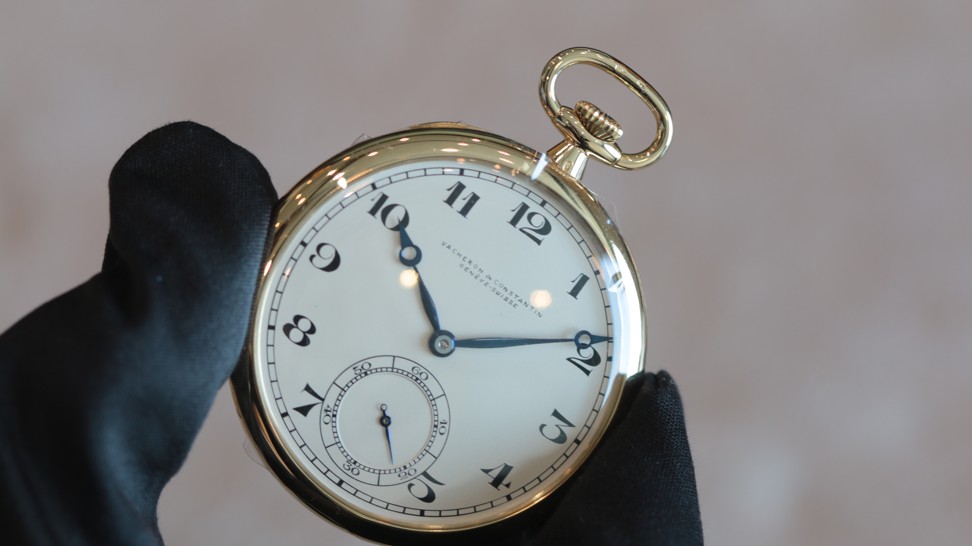 It features a very simple, clean white dial which is complemented with black enamelled Arabic numerals and a small seconds counter at 6 o'clock.
The real highlight of this watch, however, is not revealed until you flip it around, where you will see the initials SH engraved on the caseback.
No one knows what "SH" stands for, but it was probably done for the first owner.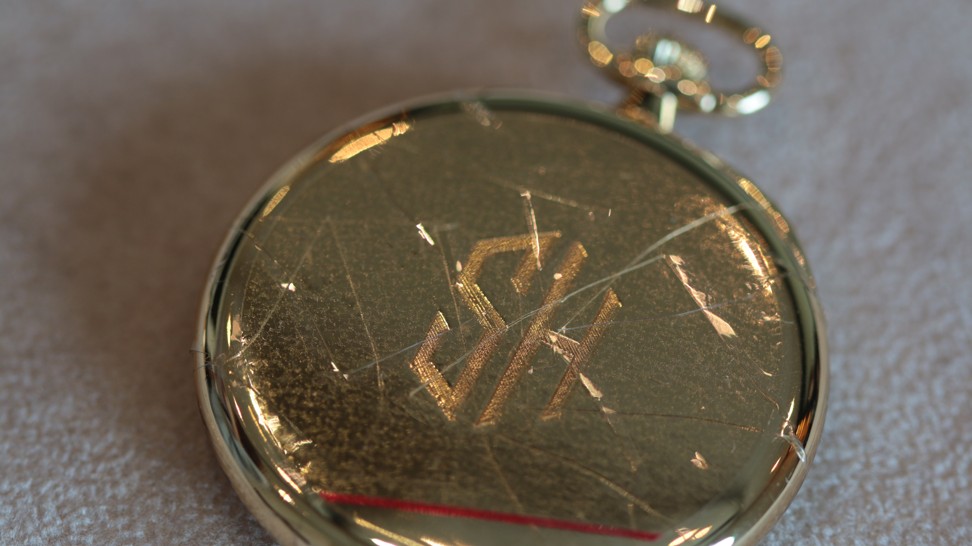 And, to be honest, I genuinely believe this is what makes vintage timepieces so alluring.
Photographer captures Hong Kong's 'blue hour' for Vacheron Constantin
Call me a hopeless romantic, but these timepieces come with history – they have been touched and handled with care by real people and hide stories that are yet to be shared.
Video by Bridgette Hall
Want more stories like this? Sign up here. Follow STYLE on Facebook, Instagram and Twitter