Ever since Claude Monet's Impression, soleil levant or Impression, Sunrise painting reached a certain level of fame, impressionism as an artistic style has permeated nearly all corners of the world – on paintings, in films, in music and in literature, to name but a few.
And today, we see it on jewellery.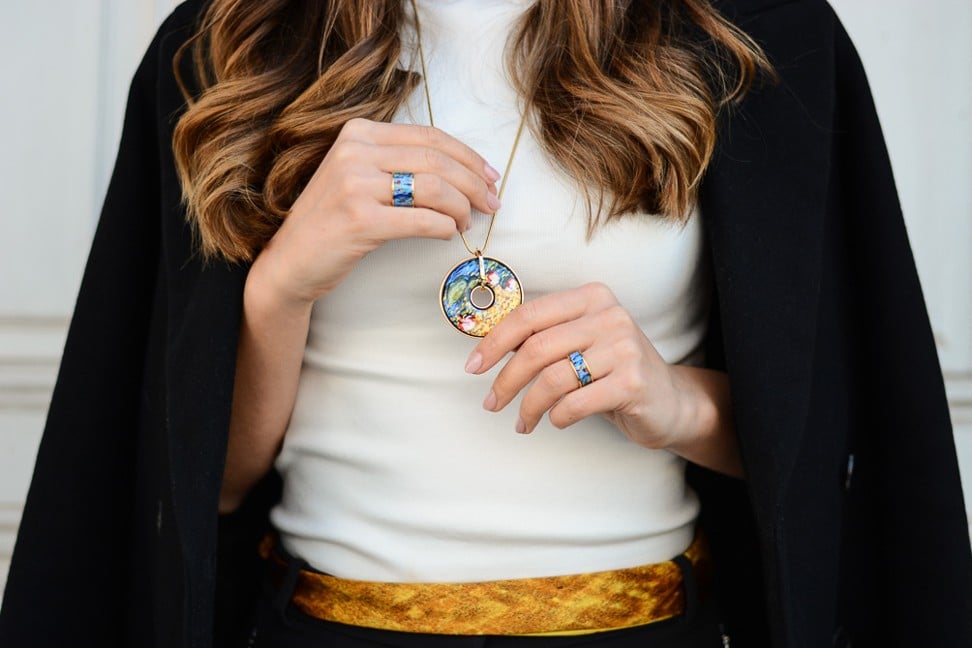 Monet used to say, "people discuss my art and pretend to understand as if it were necessary to understand, when it's simply necessary to love."
One would say this concept applies not just to his works, but to art in general, and in this case, to the jewellery collection inspired by his vision.
What jewellery pieces are set to hit the auction block this month?
To celebrate Monet's dedication to capturing beauty, FREYWILLE has crafted an Hommage à Claude Monet collection, a set of decorative art jewellery pieces handmade in Vienna that pays tribute to French painter and the motifs that were dear to his heart.
The jewellery pieces are made in layers of fire enamel, and come in three lines – Giverny, Honfleur and Orangerie.
Giverny was inspired by the French commune of the same name from which Monet got his inspiration, a place with abundant flora, lily ponds and Japanese bridges.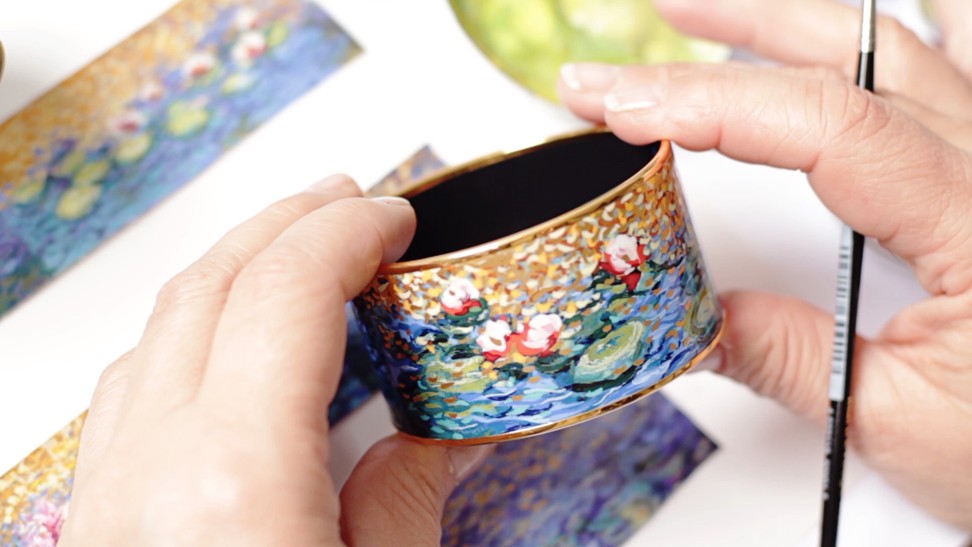 The designs for the Giverny pieces are characterised by the use of the idyllic scenery found in Monet's masterpieces, the luminosity, abstract motifs and impressionistic brush strokes.
Normandy's Port Honfleur, a creative hub for artists back in the days, became the inspiration for the Honfleur line.
Monet's love for chrysanthemums can be seen in these jewellery pieces, which feature the florals in vivid hues edged with gold, similar to the calligraphic style found in Japanese art, of which Monet was a fan.
Super Junior glitter in Boucheron jewellery in new music video 'One More Time'
The Orangerie line is a modern interpretation of the water lily motif, and the brushwork and artistic style are most reminiscent of Monet's impressionist works.
Want more stories like this? Sign up here. Follow STYLE on Facebook, Instagram and Twitter