We all expect to see exclusive timepieces at this week's three-day "Masters of Time X" event, but let's not forget the spectacular displays of high jewellery from the likes of Tiffany & Co., Bulgari, Tasaki and Boucheron.
The annual premier watch and jewellery exhibition of DFS Group, the global luxury travel retailer, is back for its 10th-anniversary edition, from Friday, in Macau.
Tasaki will showcase its Ritz Paris Par Tasaki Elégance necklace, a testament to the brand's superior polished diamonds and cultured pearls.
Gravity-defying Zenith Defy Zero G among watches at DFS' 'Masters of Time X' event
Founded in 1954, Tasaki is the only Maison in Japan that has its own dedicated pearl farm and handles every part of the production process, including farming the pearls from local Japanese waters. Featured on the Ritz Paris Par Tasaki Elégance necklace are South Sea Baroque Pearls on yellow gold.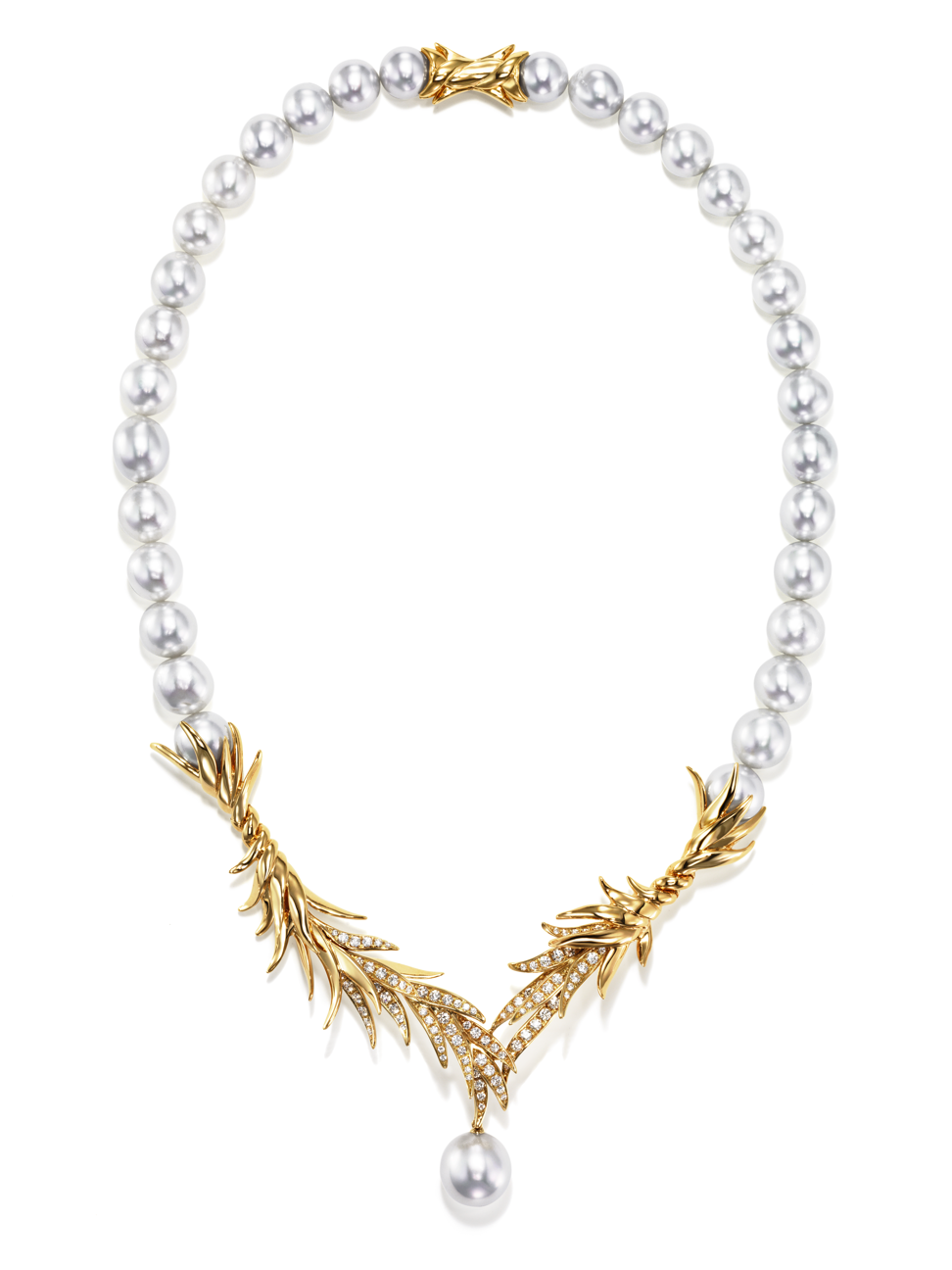 Tasaki has a fine reputation for its in-house diamond polishing technology.
Which luxury watches do elite sports stars like Rafael Nadal prefer to wear?
Masanobu Ebisutani, president of Tasaki (Israel), is one of the few diamantaires, or diamond traders, in Japan.
He has inspected ore than 600,000 stones and his fingers and eyes are considered so precious that they are insured.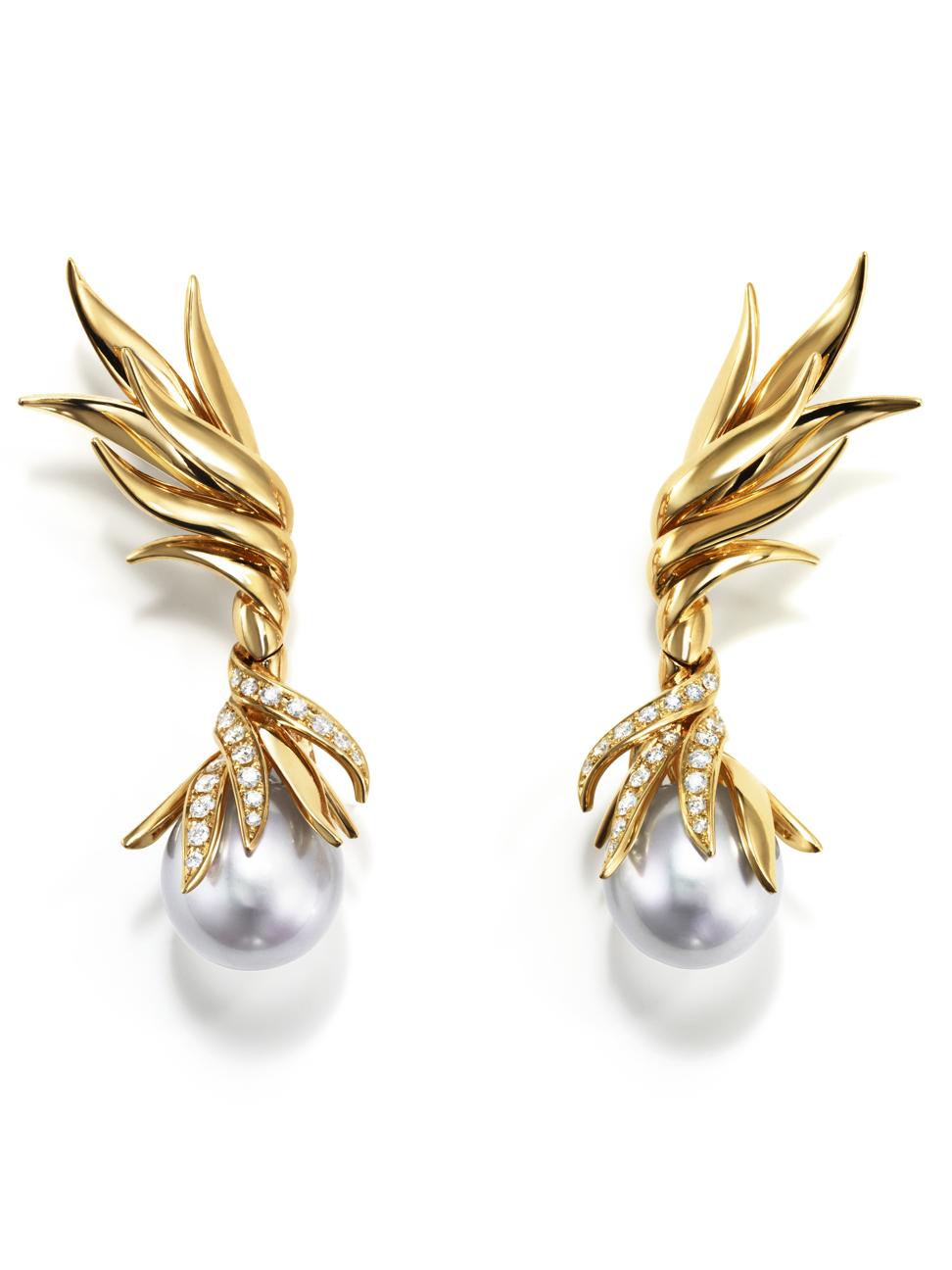 Tasaki's aesthetic philosophy extends from an holistic appreciation of the sea and natural elements. The Ritz Paris par Tasaki collection was created exclusively for the luxurious Parisian hotel overlooking the Place Vendôme.
The necklace featured in the exhibition is designed to reflect the morning dew drops on foliage.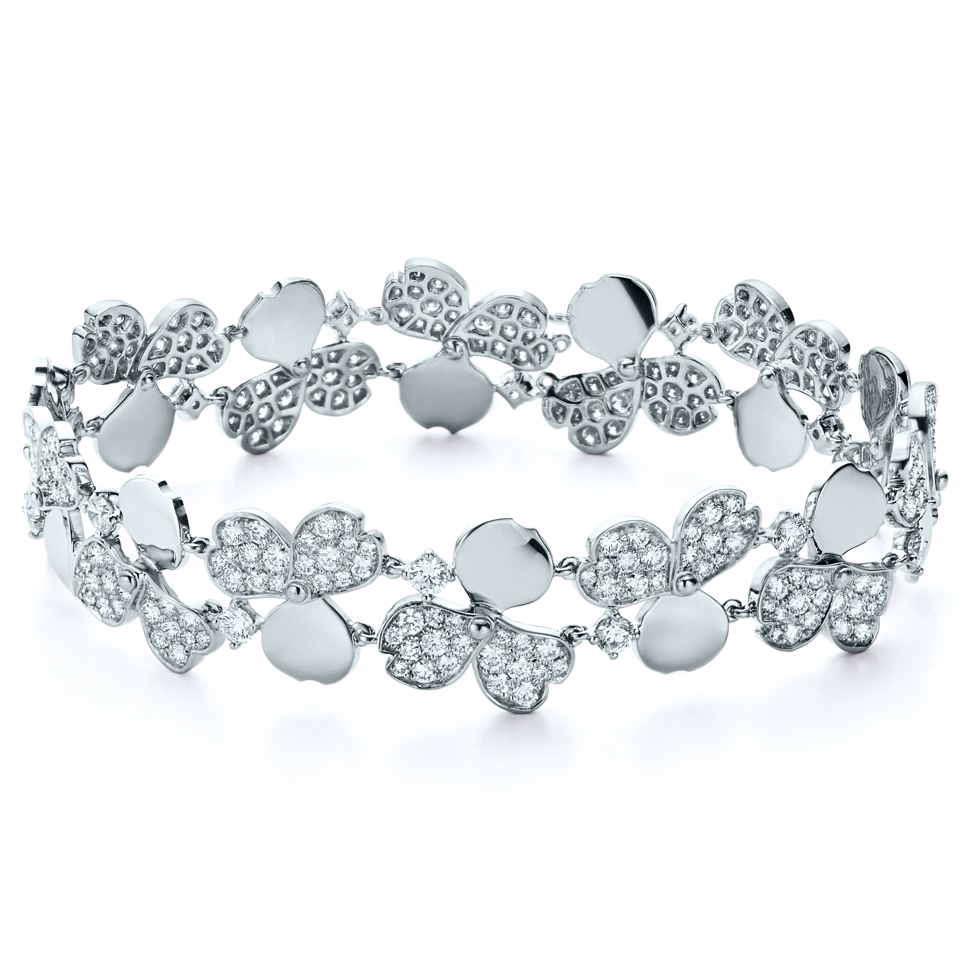 The exhibition also includes Tiffany & Co.'s Paper Flowers collection.
How Tiffany's Paper Flowers collection is bending the rules of fine jewellery
It is the debut jewellery collection of Reed Krakoff, the luxury New York brand's chief artistic officer.
Inspired by the company's archives, particularly an 1881 watercolour of an iris, Krakoff set out to create a collection that was both organically feminine and industrially modern.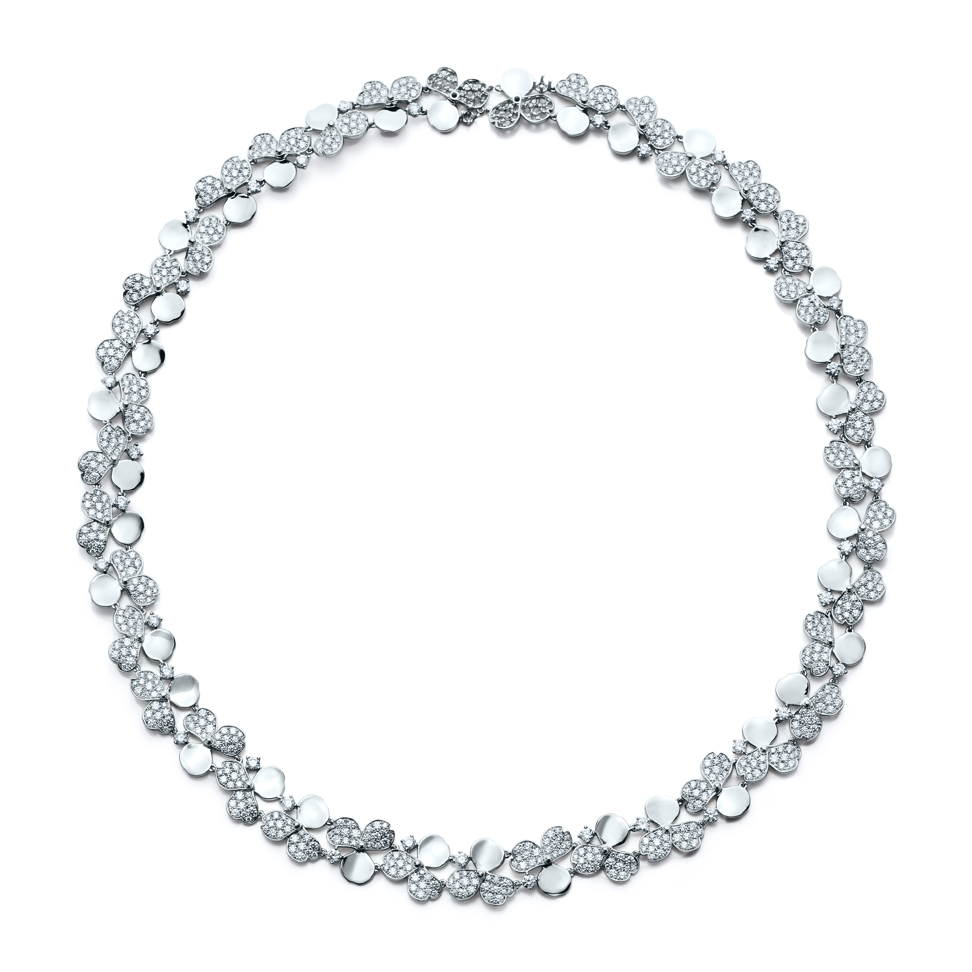 The Paper Flowers necklace is delicately constructed with platinum petals, held in place with a centre-pin. It features more than 8.5 carats of round brilliant diamonds.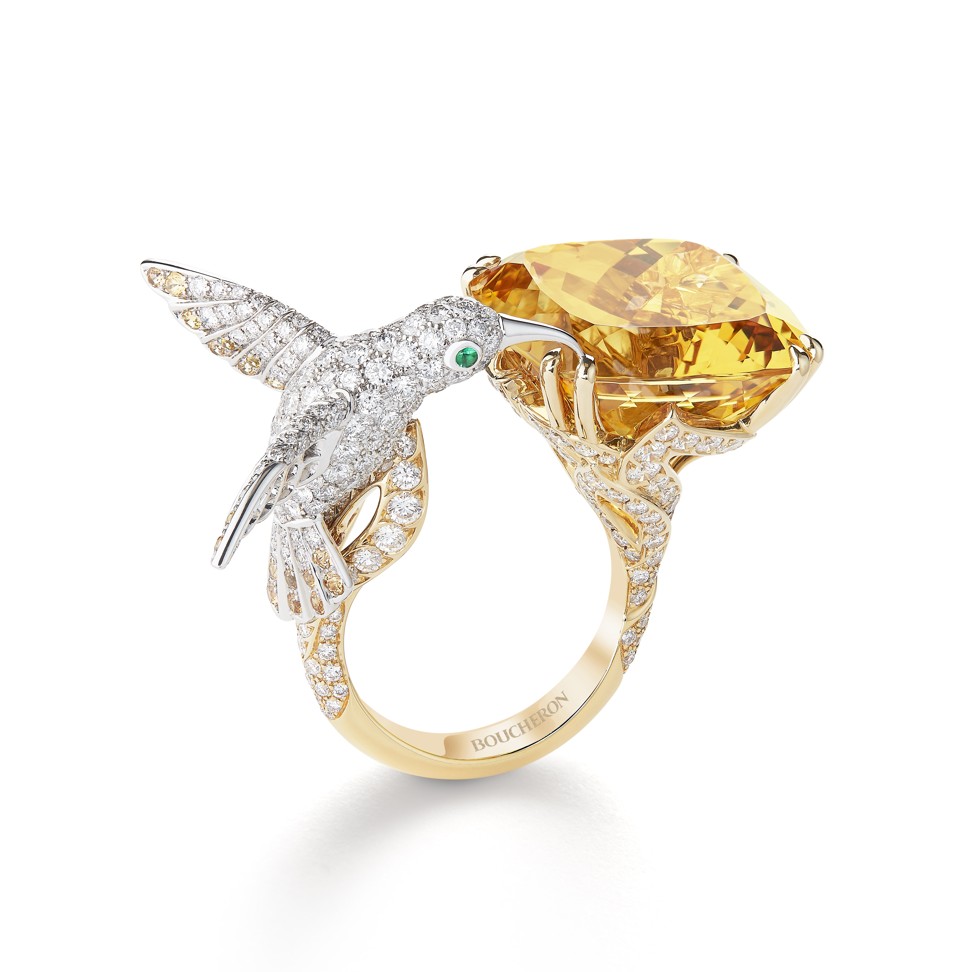 Boucheron is presenting some delightful pieces from Animaux de Collection and Nature Triomphante, including the Hopi the Hummingbird ring.
The characteristics of Boucheron's collections are animated, vibrant and rooted in folklore or the Maison's own fairy tale.
Hopi, the Hummingbird has links to a Native American myth, where the hummingbird, despite being the smallest bird in the world, saves humanity from starvation.
As a messenger bird, he relays love and joy.
The yellow beryl and round yellow sapphires bring forward that whimsical positivity into a high jewellery space.
From MacBooks to diamonds: how Jony Ive created a US$250,000 ring to auction for charity
The Plume de Paon – or peacock feather – from the Nature Triomphante collection, is an iconic shape in the Boucheron legacy, having been used in designs since 1866.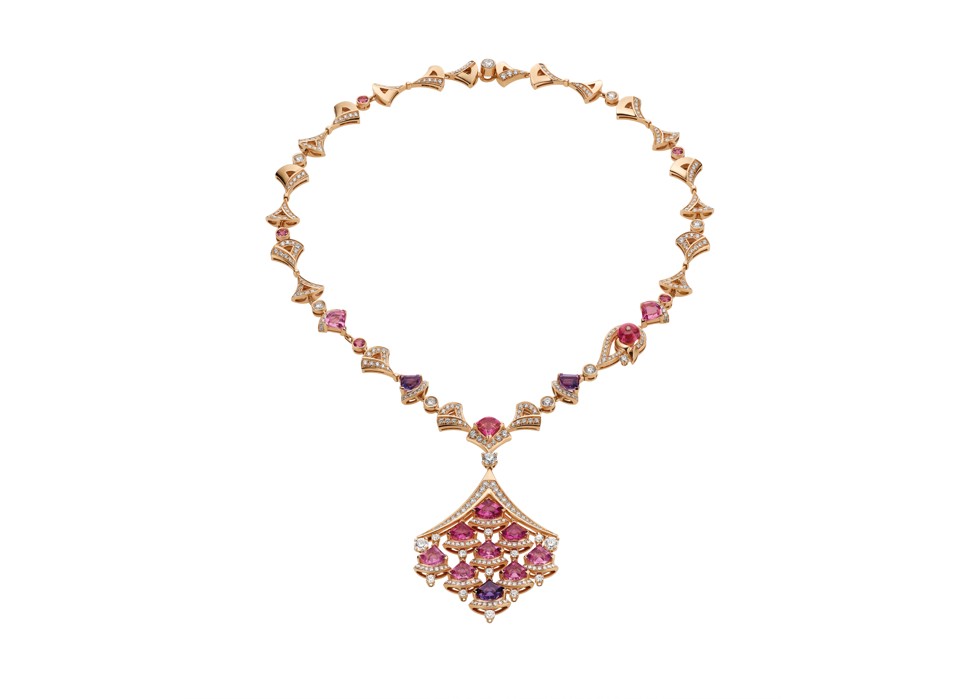 Bulgari finishes the set with its Diva's Dream collection, inspired by the mosaics of ancient Rome and boasting Italian elegance.
Its unapologetic pomposity makes it a series for the diva in every woman.
"Masters of Time X" runs from Friday to Sunday at T Galleria by DFS, Macau, Shoppes at Four Seasons.
Want more stories like this? Sign up here. Follow STYLE on Facebook, Instagram and Twitter