If you were to look at the star-studded clientele of renowned jeweller Fred Paris Joaillier, or simply Fred, you would see the names Grace Kelly, Marlene Dietrich and the king and queen of Nepal.
But Fred is perhaps best known in popular culture for the iconic diamond and ruby necklace that actress Julia Roberts wore in the film Pretty Woman.
Elizabeth Taylor to Angelababy: most famous jewellery pieces in history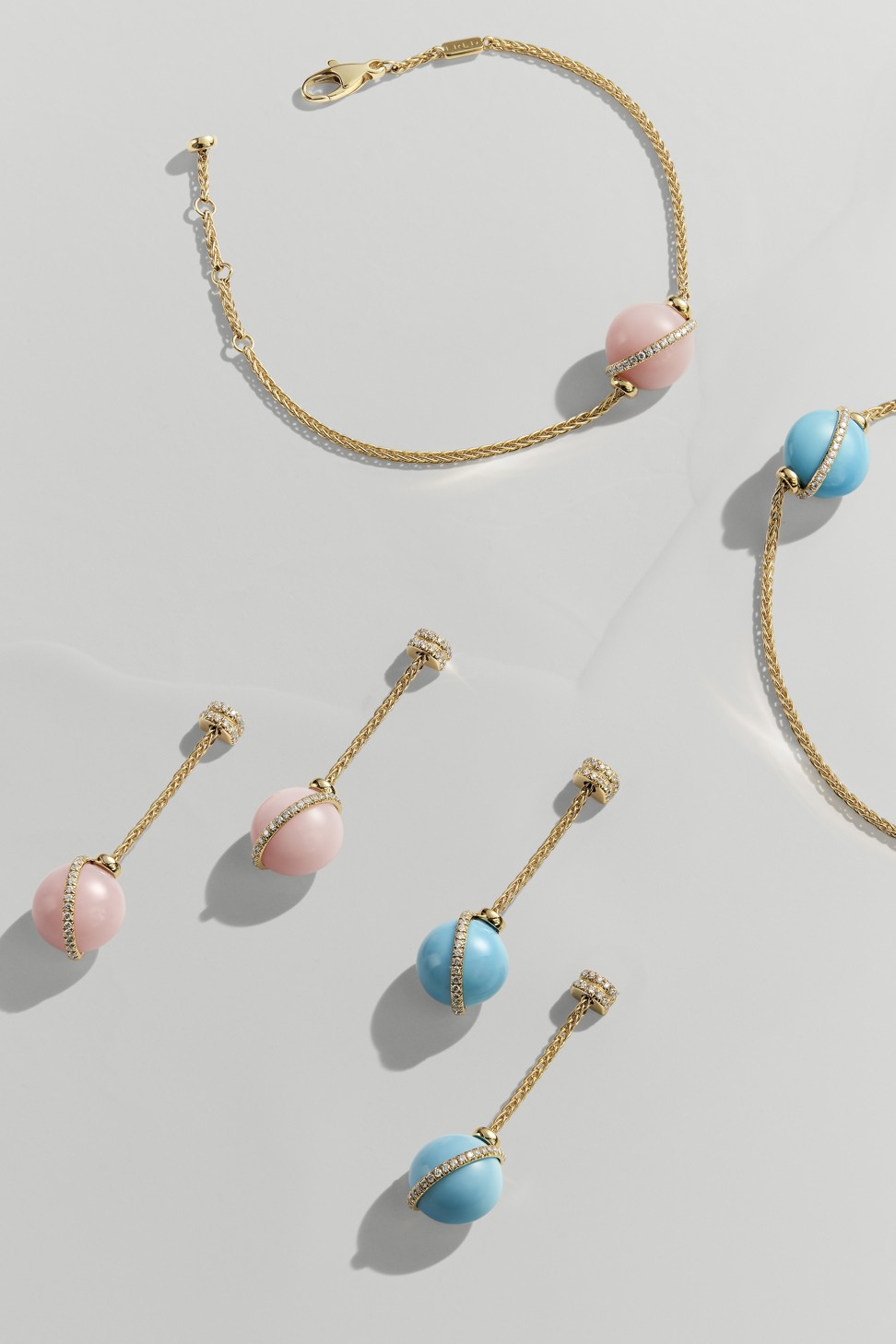 Despite the maison's associations with royalty and celebrities, the founder Fred Samuels, above all, made jewellery that could be worn and enjoyed by regular women.
In 1936, Samuels described himself as a "Contemporary Creative Jeweller", matching gemstones to royal saris or culturing pearls in a creamy-pink shade later dubbed "Fred-coloured".
Fabergé and Rolls-Royce create a 'Spirit of Ecstasy' egg with 10 carats of diamonds
The Fred Paris of today continues to follow Samuel's focus on designing fresh, innovative compilations such as the interchangeable Pain de Sucre rings, or the sports-oriented Force 10 collection.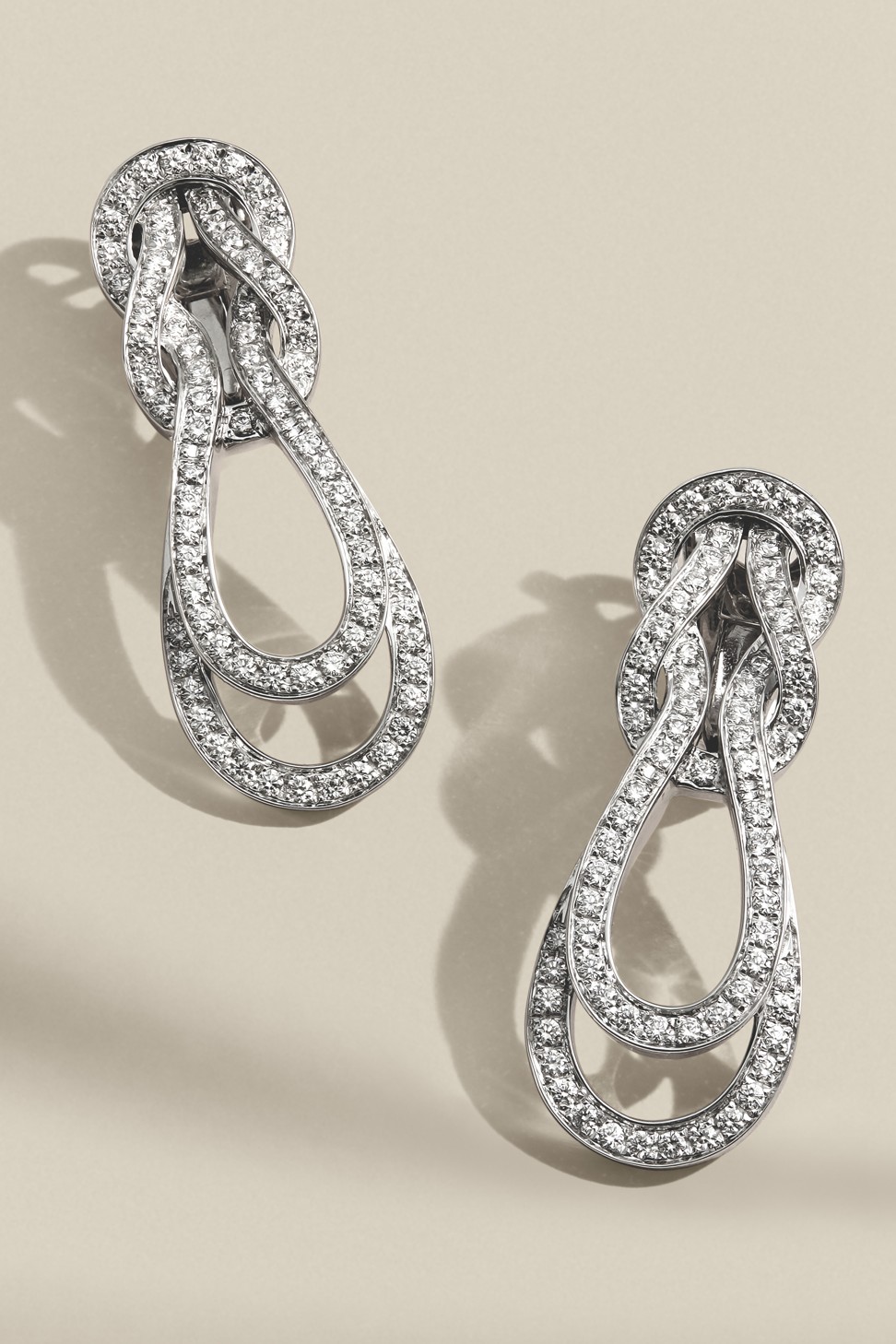 So when the maison decided to mark its rich 80-year-history, it was no surprise when it unveiled the 8°0 collection: a selection created for the contemporary woman to wear and enjoy.
As Antoine de Saint-Exupéry, author of The Little Prince, wrote: "Perfection is finally attained not when there is no longer anything to add, but when there is no longer anything to take away."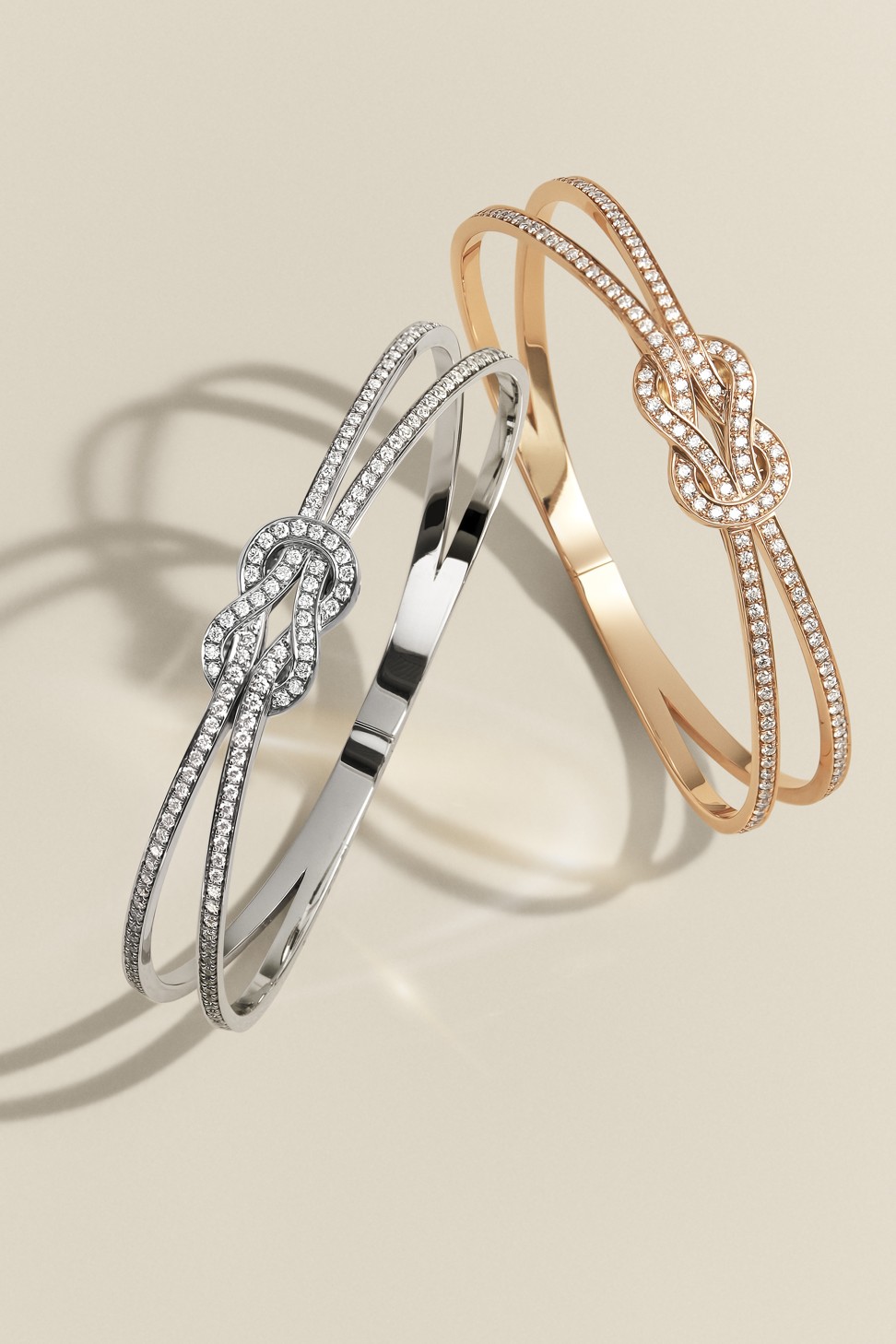 The stunning jewellery pieces from the 8°0 collection are sure to be regarded as classics in future, not only because of their rich symbolism, but also because of their streamlined, contemporary design.
The double bow holds the figure-of-eight icon, which embodies the concept of infinity.
How Tiffany's Paper Flowers collection is bending the rules of fine jewellery
The choice of exclusively setting diamonds allows the precious stone to take centre stage, imbuing the jewellery with the additional symbolism of purity, good fortune and eternal love.
8°0 offers the infinity icon in the form of earrings, bracelets, bangles and ribbon rings.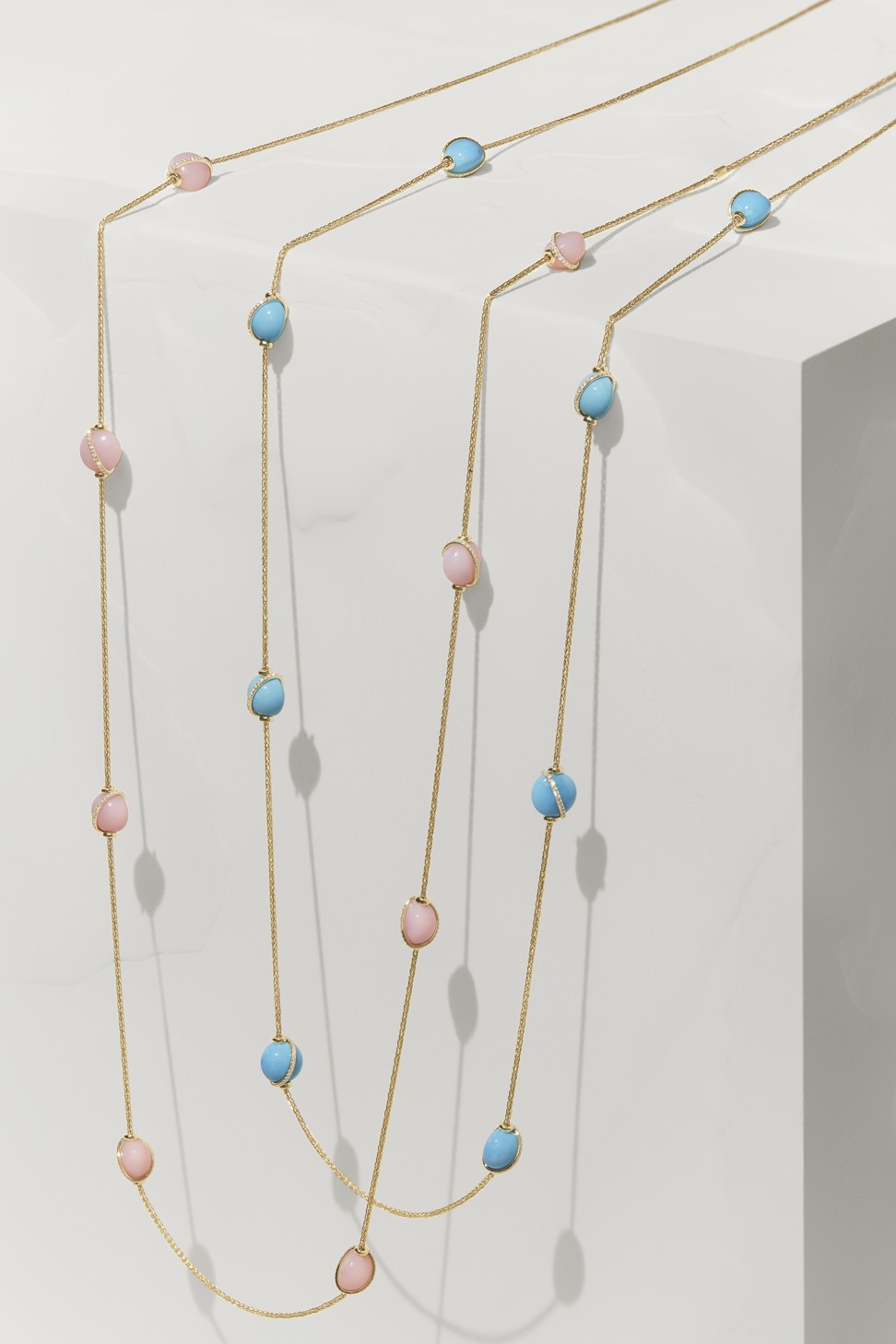 Fred Paris also presents the Baie des Anges collection.
Dreamy sun-infused notes will delight the wearer, with the ensemble featuring warming baby-blue turquoise and creamy pink opal stones.
Fred's love of natural aesthetics comes through in this collection, with candy pops of colour from the gemstones dotted along the yellow-gold palm chain, while a link of diamonds encircles each stone, as if mimicking the planet ring of Saturn.
December babies might be drawn to their birthstone, the blue turquoise.
However, the baby-pink opal stone may prove a worthy alternative as it is believed to soothe the heart and release positive energy.
Want more stories like this? Sign up here. Follow STYLE on Facebook, Instagram and Twitter