A watch might not be one of the first things that comes to mind when a bride is preparing things to wear such as her jewellery on her wedding day.
A timepiece is one of those evergreen accessories that is more likely to be for day-to-day use after the ceremony, rather than something to wear alongside a set of pearls.
How Patek Philippe is giving mechanical women's watches their allure
Yet the line between being a watchmaker or jeweller is increasingly blurred these days, with each company injecting their own particular expertise into designs that are as much timepieces as ornamental baubles.
As a result, diamonds and pearls, long favoured by brides, are increasingly finding their way into stunning timeless creations.
What could be more fitting than an item of jewellery that is forever in motion to help celebrate a wedding day that marks the beginning of eternity.
Fit for a queen
Breguet's Reine de Naples is a modern revival of the first wristwatch commissioned by Caroline Bonaparte – younger sister of French military leader Napoleon Bonaparte – who was Queen of Naples and long-time Breguet patron.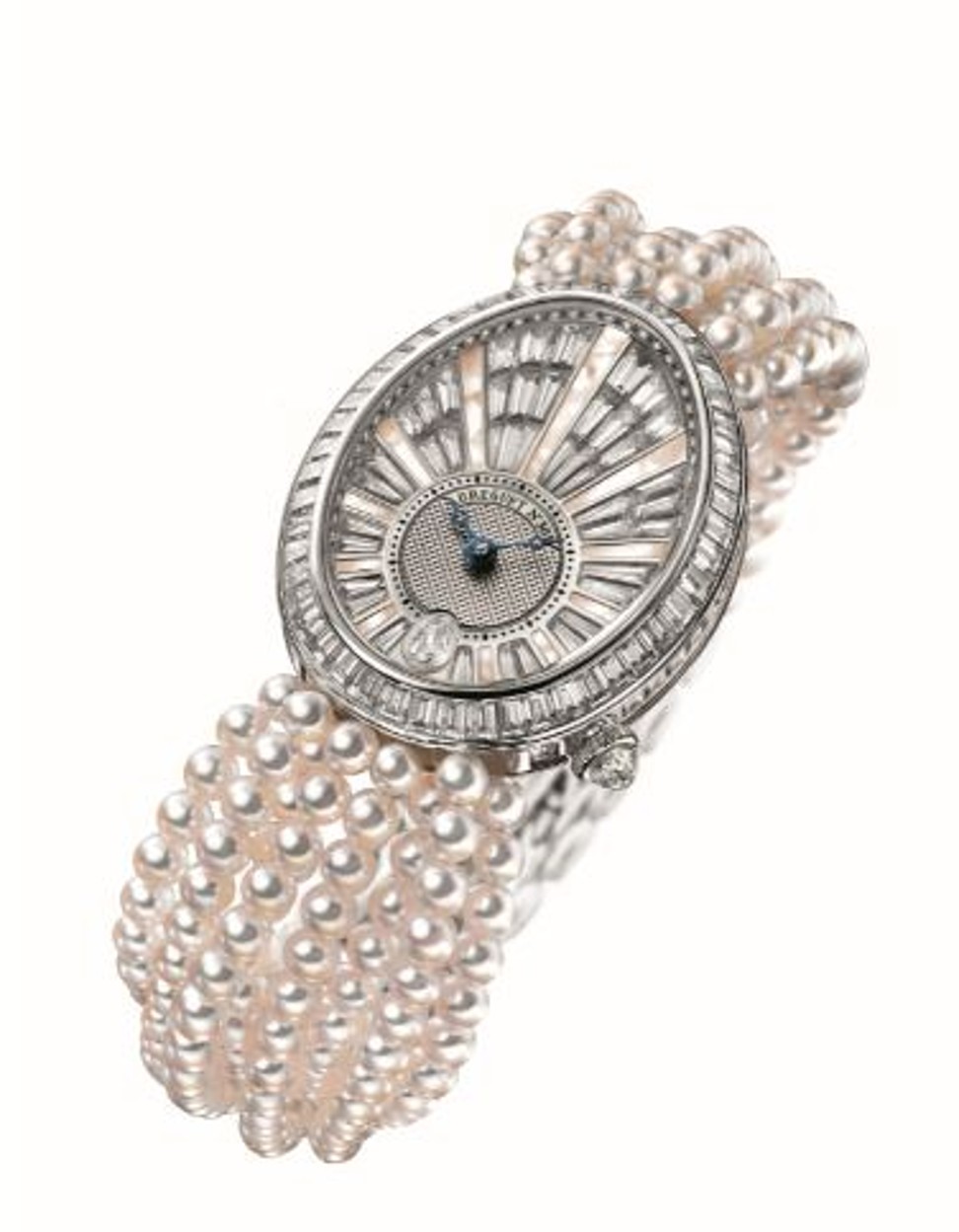 Like the original timepiece, the Reine de Naples features an egg-shaped dial, often accented with gems, such as diamonds on the dial and bezel.
Six women's watches with impressive gems
The feminine lines of the timepiece pair particularly well with a white leather strap or as a bracelet watch with white pearls.
Breguet has created numerous interpretations of this design since its launch some two decades ago, including some very bridal-worthy versions featuring diamonds.
'Private' time
Secret watches first came into being more than a century ago at a time when it was deemed unnecessary for a woman to know the time.
While such an idea is incongruous today, there's a hint of romance to the idea of living in the moment and not always glancing down at your watch.
Wedding day memories can last a lifetime, so why ruin them by keeping track of time on the day at all?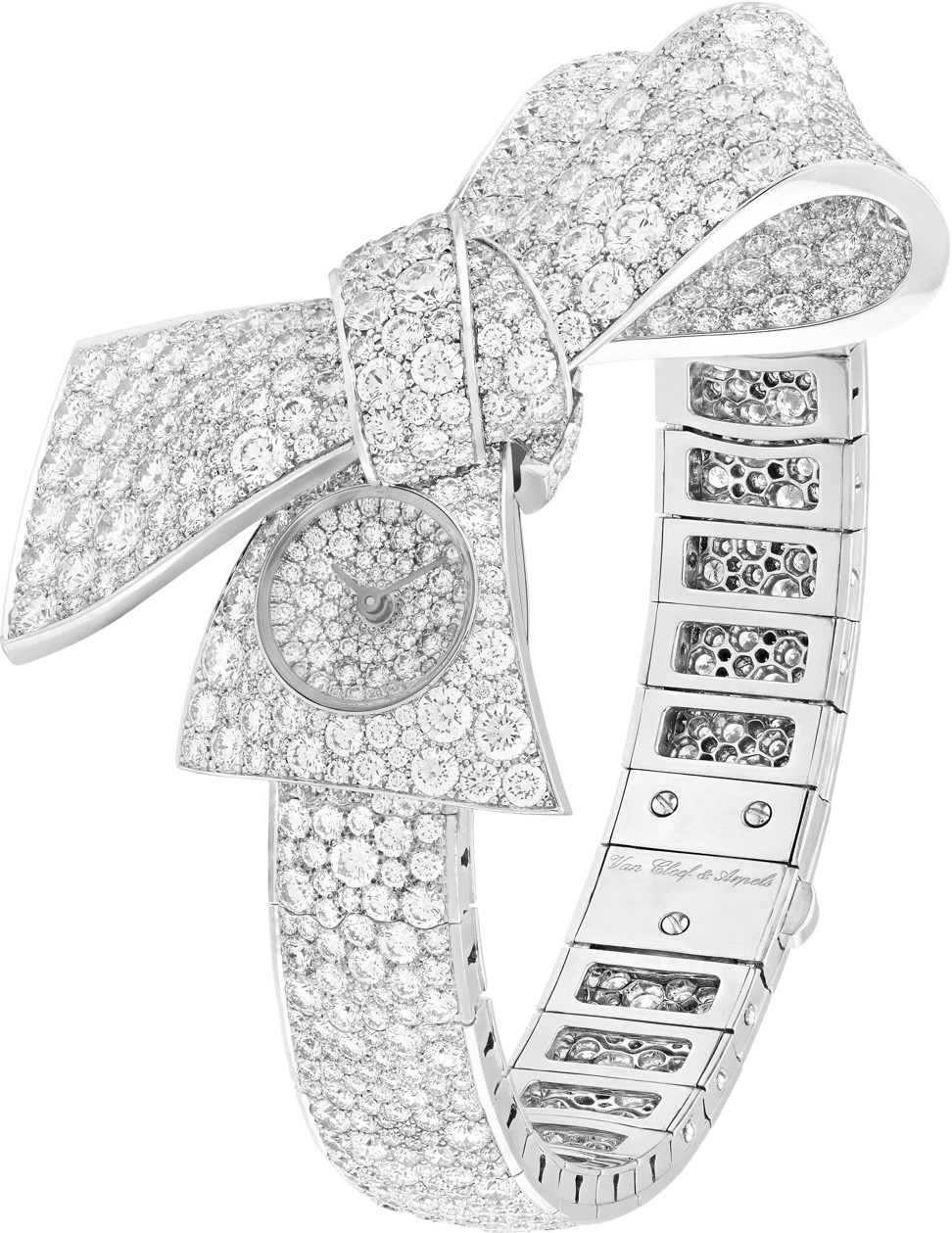 Today's secret timepieces, such as Van Cleef & Arpels' white-gold and diamond-encrusted Ruban Secret Watch, are jewellery first and watch second.
When the dial is hidden under the diamond-encrusted bow, few people will be able to guess that it is, in fact, a timepiece.
Women's watches don't have to be sparkly to attract attention
The feminine design will go well with everything – from pure white and ivory wedding dresses to fiery red evening gowns.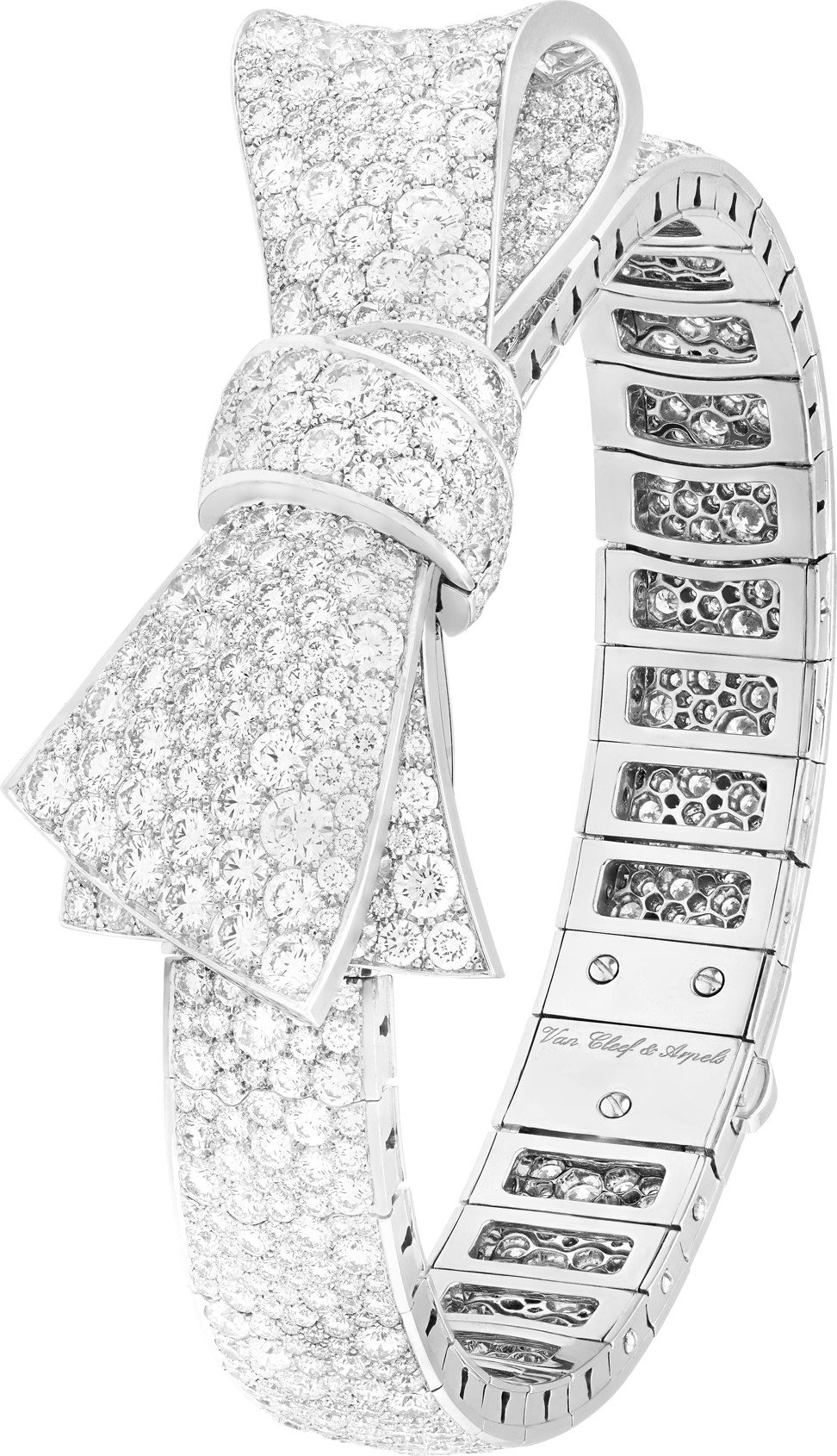 Chanel's Les Figures Libres Bouton de Camelia – or The Free Figures Camellia Button – watch combines the sparkle of diamonds with the lustre of pearls to create a look that is equal parts Chanel and bridal.
STYLE Edit: CODE COCO luxury watch – worn by DJ-model Soo Joo Park – is a playful ode to Chanel
The dial of the timepiece is hidden away behind Coco Chanel's favourite motif, the camellia flower.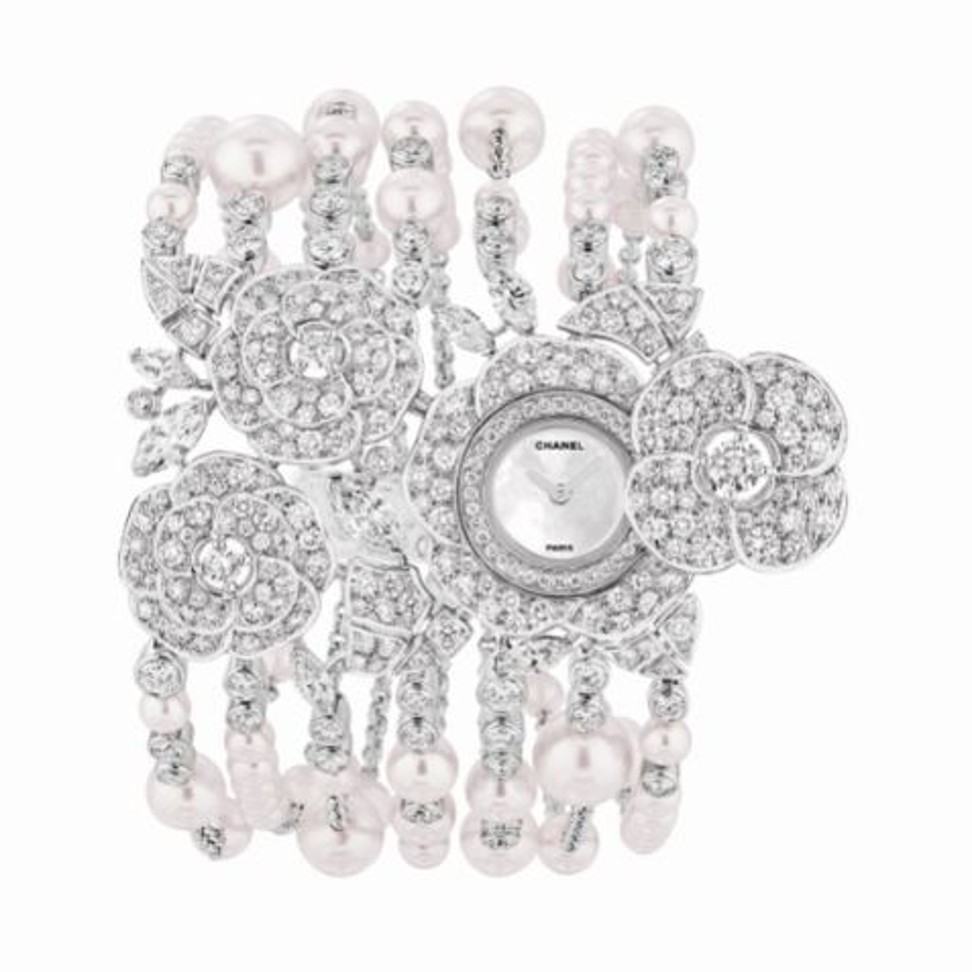 Close to the heart
A bride could also opt for something a little different with a hint of vintage elegance; the pendant watch.
These pieces are often decorated on both sides, which means the dial of the timepiece can be completely hidden from view, depending on which way round you wear it.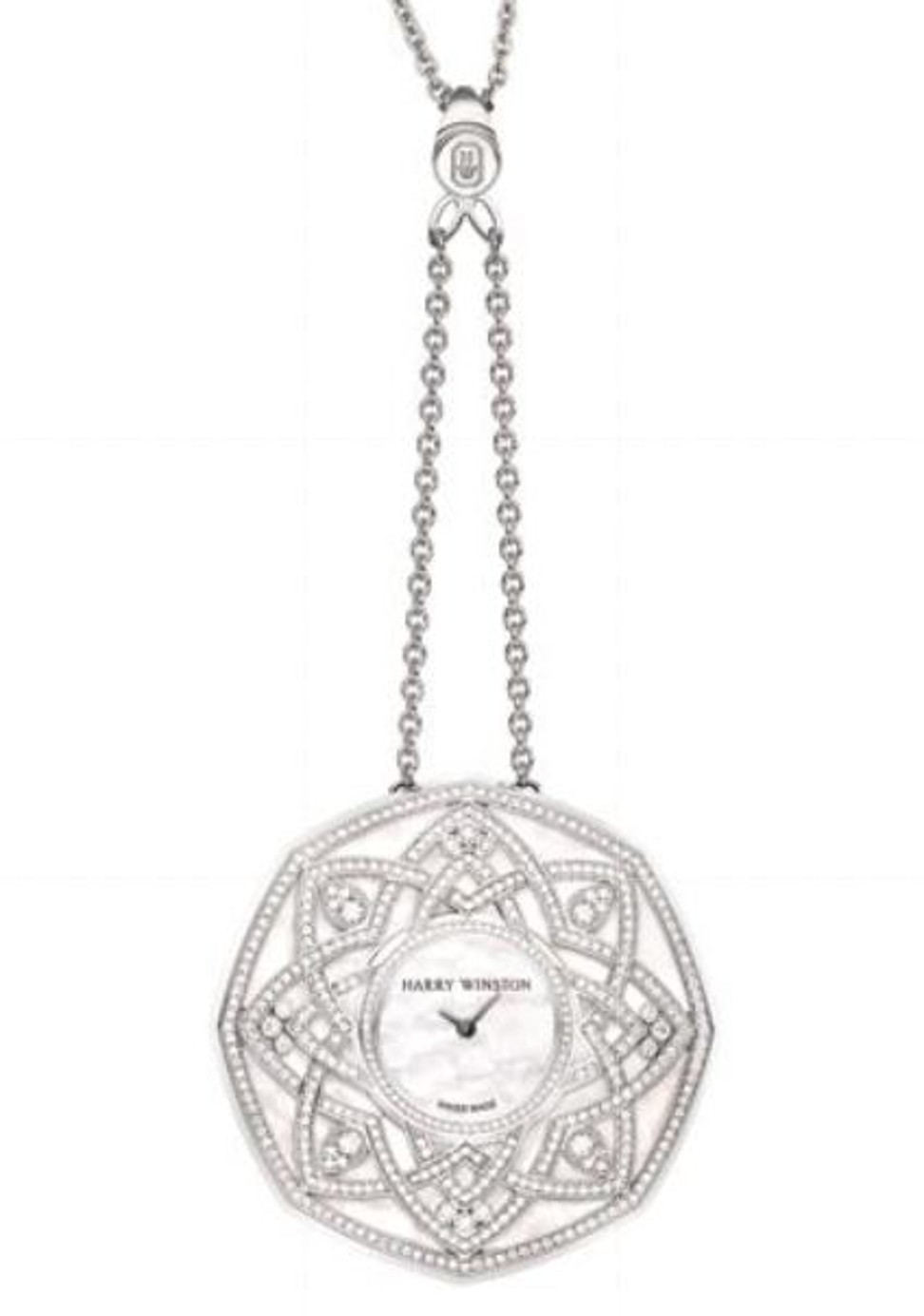 Jeweller Harry Winston has created a collection of pendant watches, with most of them decorated with diamonds on every conceivable angle.
The Jeweler's Secret Pendant watch features diamonds alongside cabochon pink sapphires, inlaid over blush pink mother-of-pearl; its delicate design means it can be matched flawlessly with a vintage Chantilly lace dress in dusty rose or ivory.
Harry Winston launches new models to celebrate 20 years of its iconic Ocean collection
Harry Winston's Ultimate Emerald Signature pendant watch features a diamond pavé dial hidden behind an emerald-cut diamond.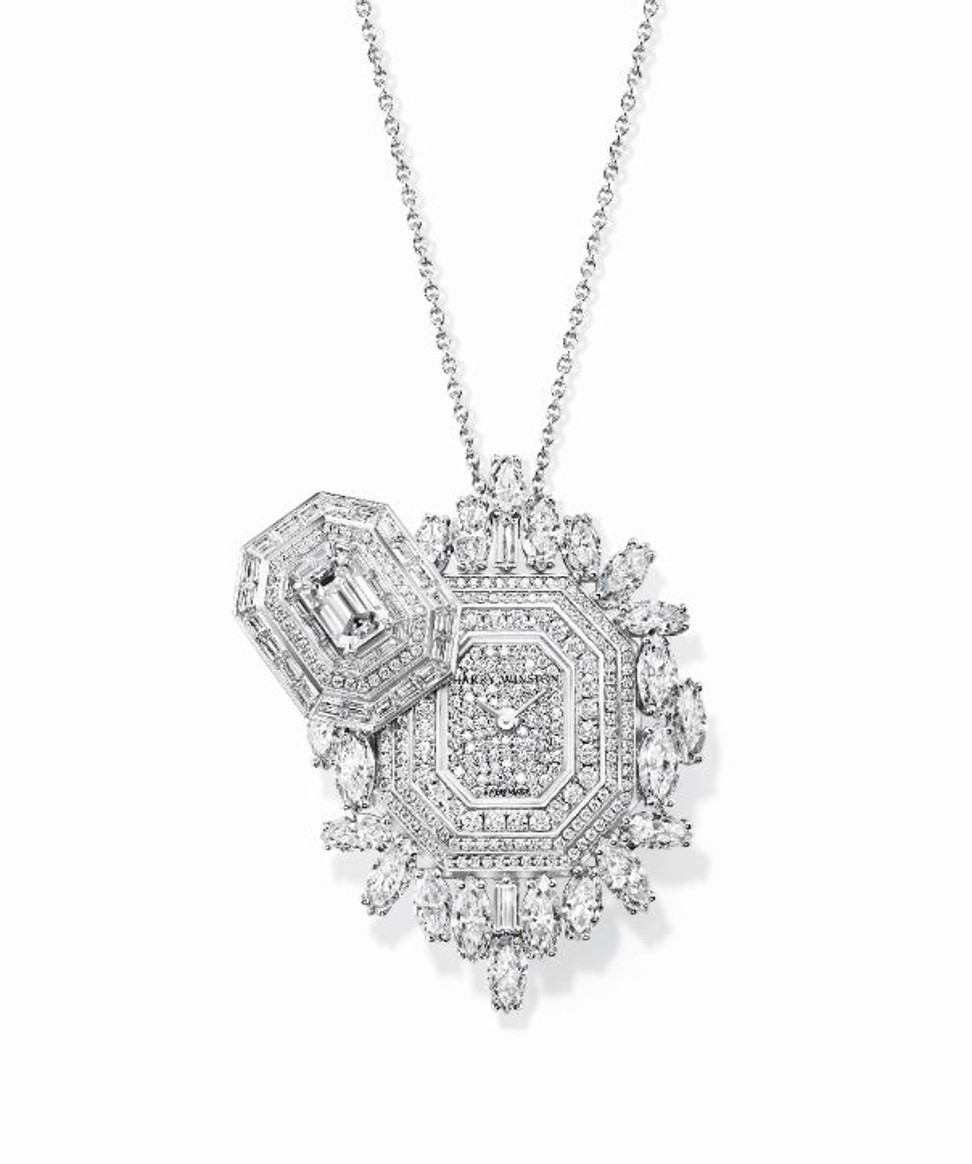 Something blue
The one common thread that weddings and watches share is the importance of the bride wearing something blue.
At weddings, it's a sign of good luck; in watchmaking, it often manifests itself as blued-steel components and, more visibly, watch hands.
Would you pay US$320,000 for a brooch?
Yet Chaumet has chosen something blue that is far more elegant.
Its Josephine Aigrette watch can be customised with a coloured gemstone.
While you can opt for a rainbow of gemstone options, you can also customise the timepiece with a pear-shaped sapphire; it's a lucky charm that will bear witness to your "happily ever after" marriage.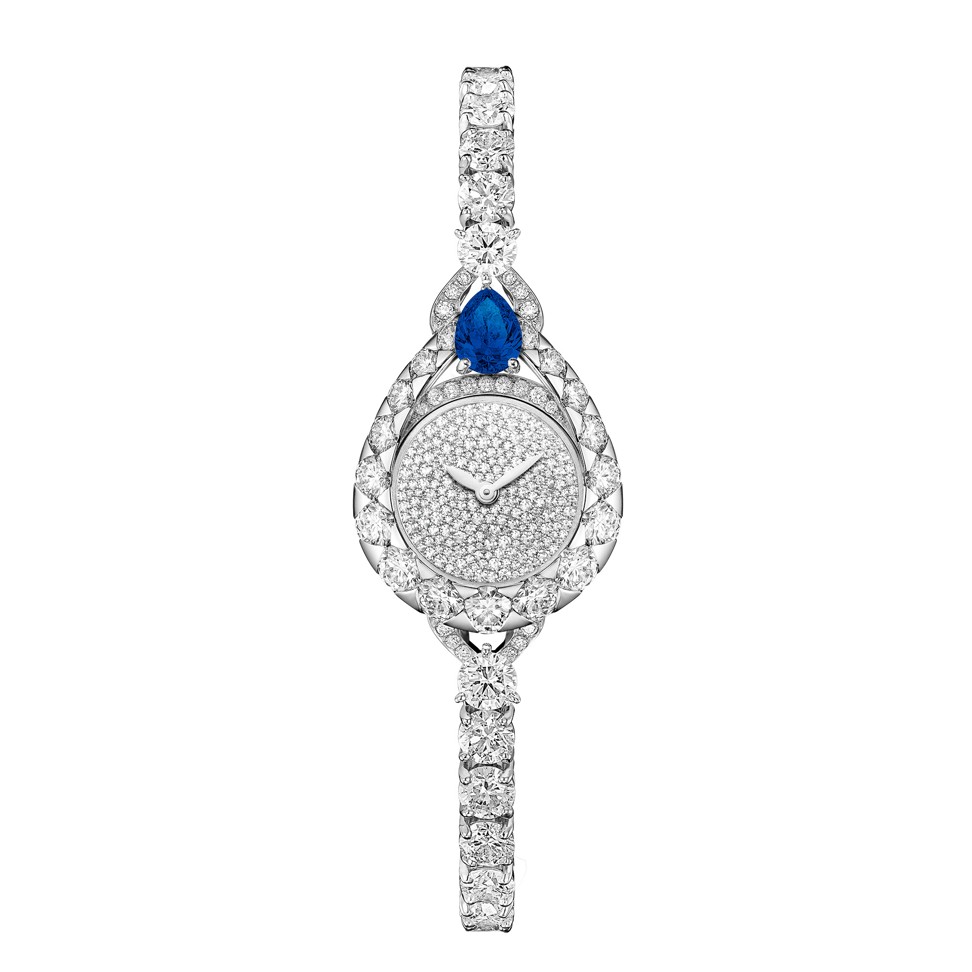 Graff's Princess Butterfly watch, covered with sapphires and diamonds, also offers that something blue for brides.
The wings of the butterfly design, which are covered with sapphires, open to reveal the timepiece hidden underneath.
Graff once again produces a masterpiece, the Graff Princess Butterfly secret watch
The jeweller also produces a secret watch, with the dial concealed behind a diamond-encrusted panel, which doubles as an elegant bracelet.
Want more stories like this? Sign up here. Follow STYLE on Facebook, Instagram and Twitter