7 stunning pieces of pearl jewellery Queen Elizabeth loves to wear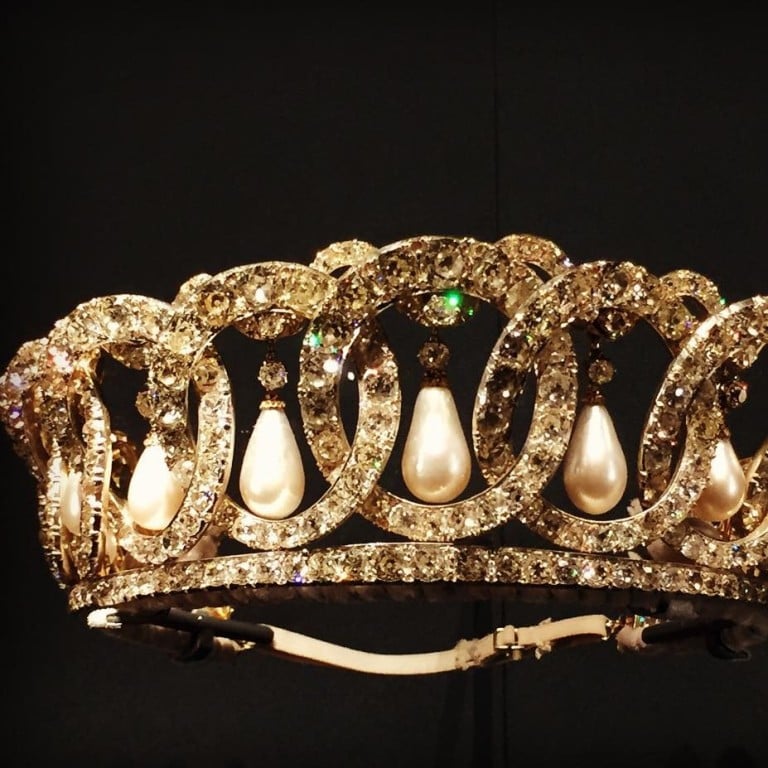 It's unfortunate but true that most high jewellery creations end up in the vaults and safes of the wealthy, rarely seeing the light of day, to be kept as trophies rather than displayed as the wearable treasures they are.
That's definitely not the case with Queen Elizabeth, who owns one of the world's most substantial and important jewellery collections. Unlike most collectors, she has plenty of opportunities, in the form of formal appointments and events, to flaunt her bling.
Pearls make up a significant portion of the queen's collection, and for her 93rd birthday on April 21, we take a look at some of the most glorious pearl ornaments in her possession.
Pearls remain the go-to gem for bridal jewellery, and the monarch wore a two-strand pearl necklace on her wedding day.
The queen is often seen accessorising her signature colour-block outfits with a two- or three-strand necklace of pearls. These three-strand pearls are said to be a gift from her father, King George VI.
The queen prefers British names when it comes to her jewellers. But timepieces are a different matter; she goes for the best of the best, in this case, a Patek Philippe watch with a five-strand pearl bracelet, an unusual – and possibly unique – piece created by the Swiss watchmaker.
Another favourite is this diamond and pearl brooch that she received from the queen mother.
A gift to Queen Victoria from Prince Albert, these pearl drop earrings make regular appearances at royal events.
If there's anyone who isn't afraid of over accessorising, it's Queen Elizabeth. Only she can get away with wearing a six-strand pearl and diamond necklace and the Grand Duchess Vladimir Tiara.
For a something a little more low-key – by the queen's standards, of course – how about this diamond shell brooch, which has a large pearl at the centre?
Want more stories like this? Sign up here. Follow STYLE on Facebook, Instagram and Twitter

Queen Elizabeth, who turns 93 on April 21, is partial to pearls. We look at some of the best-known pieces from the monarch's significant collection