Beyond the rich tones of the "big-three" coloured gemstones of rubies, emeralds and blue sapphires,upscale jewellers have begun exploring the colour palette of lesser-known varieties.
While using the enticing hues of these stones to stunning effect, many also cater to greater interest from connoisseurs in these exotic gemstones. That awareness is expected to grow with the upcoming Christie's Magnificent Jewels Spring Sale. Among the star pieces are the Le Labyrinthe Artistique high-jewellery designs encrusted with green tourmaline and other gemstones by Adrian Cheng of Chow Tai Fook Jewellery Group.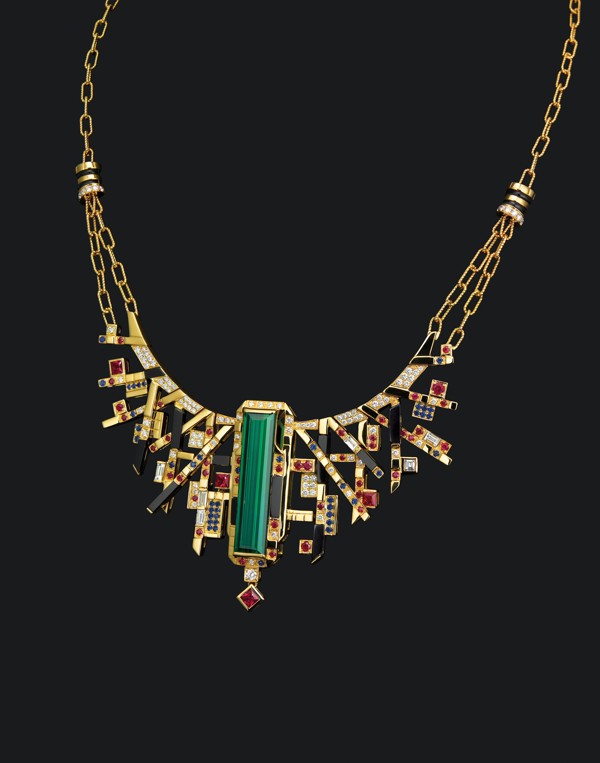 Chopard shows its expertise with opulent designs of rare exotic gemstones, handcrafted in its Geneva workshop. In a pair of extravagant earrings of asymmetrical floral and butterfly shapes, co-designed with singer Rihanna, Chopard juxtaposes gemstones of all shapes and sizes such as sapphires, Paraiba tourmalines, tsavorites, rubellite and diamonds.
Why Hong Kong is now the world's second-largest jewellery auction hub
Italian brand Bulgari is known for imaginative designs of multicoloured gemstones that evoke the beauty of ancient Rome's artistic mosaics. Evocative of the brilliant pastel colours of summer in Italy, Bulgari's high-jewellery collection Divas' Dream Eleganza necklace features a fanciful combination of pink tourmaline, deep red rubellite and purple amethyst, accented with buff-top sapphires and emeralds in brilliant colours. The Fiore di BVLGARI line features pieces each with a single floral design crowned with "petals" of multiple coloured gemstones.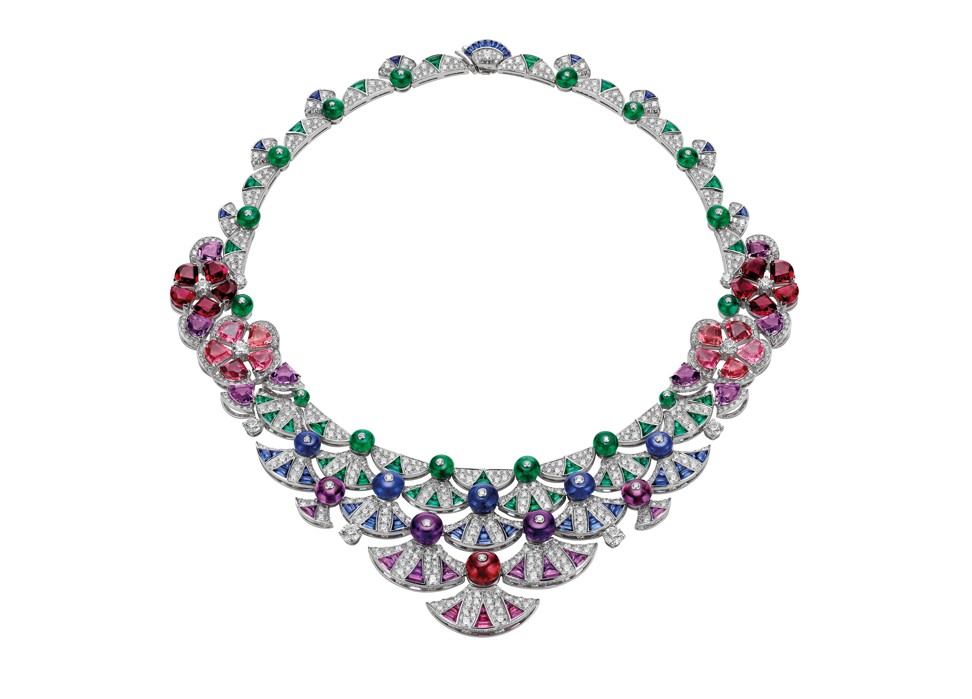 Piaget's Sunny Side of Life collection features a mixture of precious floral creations with exotic gemstones in vibrant colours, including Madagascar pink sapphires, Mozambique Paraiba tourmaline, Burmese spinel in pink and Australian black opal. Nature's romance is reinterpreted by artisans with beautifully crafted pieces in gold and diverse coloured gemstones.
In sharp contrast to the complex designs elsewhere, Tiffany's Masterpieces Prism collection celebrates simplicity with the emphasis on the graduating colours of lesser-known gemstones in the same shade. A Prism Orb ring artfully mixes pink sapphires in various levels of colour intensity and saturation, while another one features tsavorite from deep emerald-like green to lighter grassy green. Tiffany's Wave bangle has a 45.44ct cushion-shaped green tourmaline, surrounded by small tsavorite, blue sapphires and diamonds.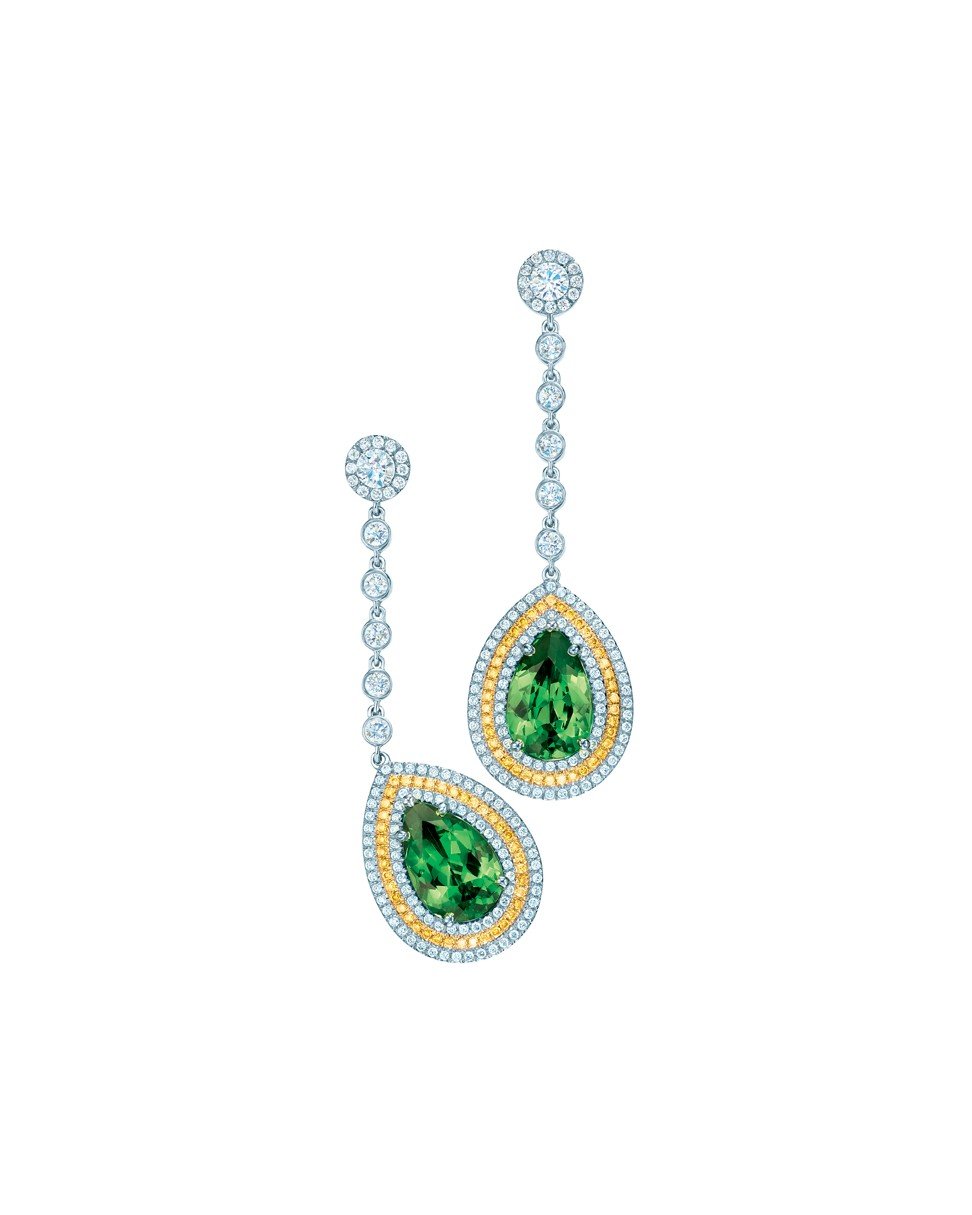 High jewellery blossoms in exotic flowers
Knowledgeable collectors are gravitating to lesser-known gemstones which have not been treated, says Wilds Co. managing director Angela Yuen."They look for rare coloured gemstones and their preferences are not dictated by fashion.
Luxury fashion and jewellery designers rely on expert craftsmanship to bring their vision to life
Many focus on rarity and colours," she notes, adding that they share a passion for lesser-known gemstones and consider the big three gemstones, except for top quality ones, as an investment. Wilds specialises in rare top-grade coloured gemstones.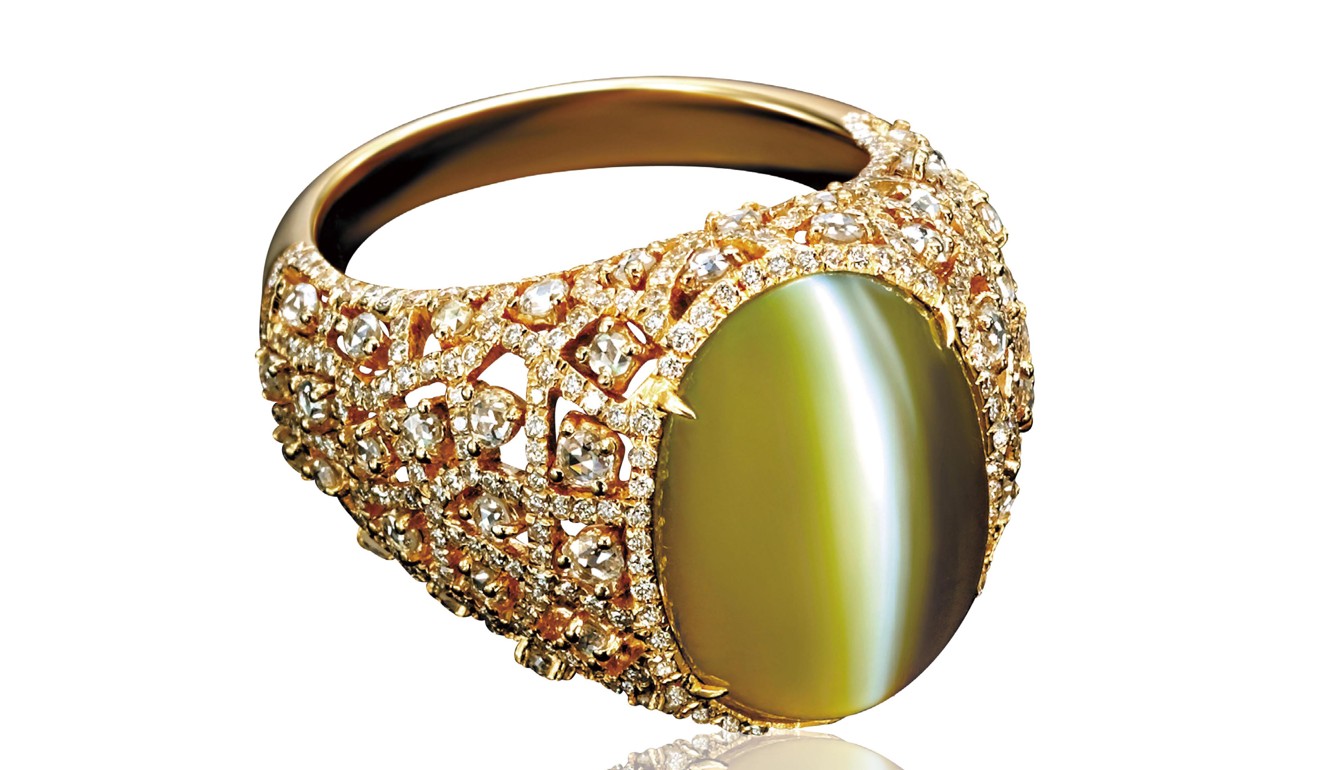 The most sought-after lesser-known natural gem varieties include Paraiba tourmaline, chrysoberyl cat's eye, alexandrite cat's eye, padparadscha sapphires, tsavorite, and red and blue spinel. Prices of these gemstones of top grade can easily surpass those of fine-quality diamonds and the big-three stones. Top prices of Paraiba tourmaline, particularly the Brazilian variety with high fluorescence and brilliance, can exceed US$16,000 per carat. A ring with a cushion-shaped 14.65ct padparadscha sapphire sold for HK$6.02 million, three times the estimate, at Christie's Hong Kong Magnificent Jewels auction in November 2011. "Demand for these stones from collectors usually increases when their prices are pushed up by declining quantities," Yuen observes.
Pearl jewellery renaissance continues with updated designs
Although the market for top-grade coloured gemstones is becoming more transparent, novice collectors are advised to deal with reputable suppliers because gemstone prices cover a wide range. Most certificates for coloured gemstones issued by gemmological laboratories provide basic information, such as whether the stones have undergone any treatment. Few elaborate on an individual stone's colour intensity and clarity. Beginners should closely study the stones as much as possible.
Visits to trade fairs are highly recommended. "Many gem specialists have a passion for gemstones," Yuen says. "They would be more than willing to share their knowledge with like-minded individuals."