Platinum had a particular allure in the early to mid 20th century in Hollywood's golden age and many of this year's red carpet looks, bedecked with the luxurious metal, have been paying homage to that old world of glamour. From the Venice Film Festival to Cannes and the Met Gala, finely crafted ribbons of light have held a white-hot sparkle. Facing the press on the Croisette at the premiere of The Beguiled, Liu Wen brought a modern fresh-faced demeanour to her Chopard platinum and white diamond earrings.
Cartier, whose founder Louis-François Cartier was the first among his Paris peers to successfully create platinum jewellery in the early 1900s, utilises platinum in its latest haute joaillerie Résonances de Cartier collection's "Rhythmic" necklace and brooch. The metal has been shaped to suggest fluidity or undulation and exemplifies platinum's gleaming pairing with white diamonds that has seen it endure in luxury jewellery ateliers.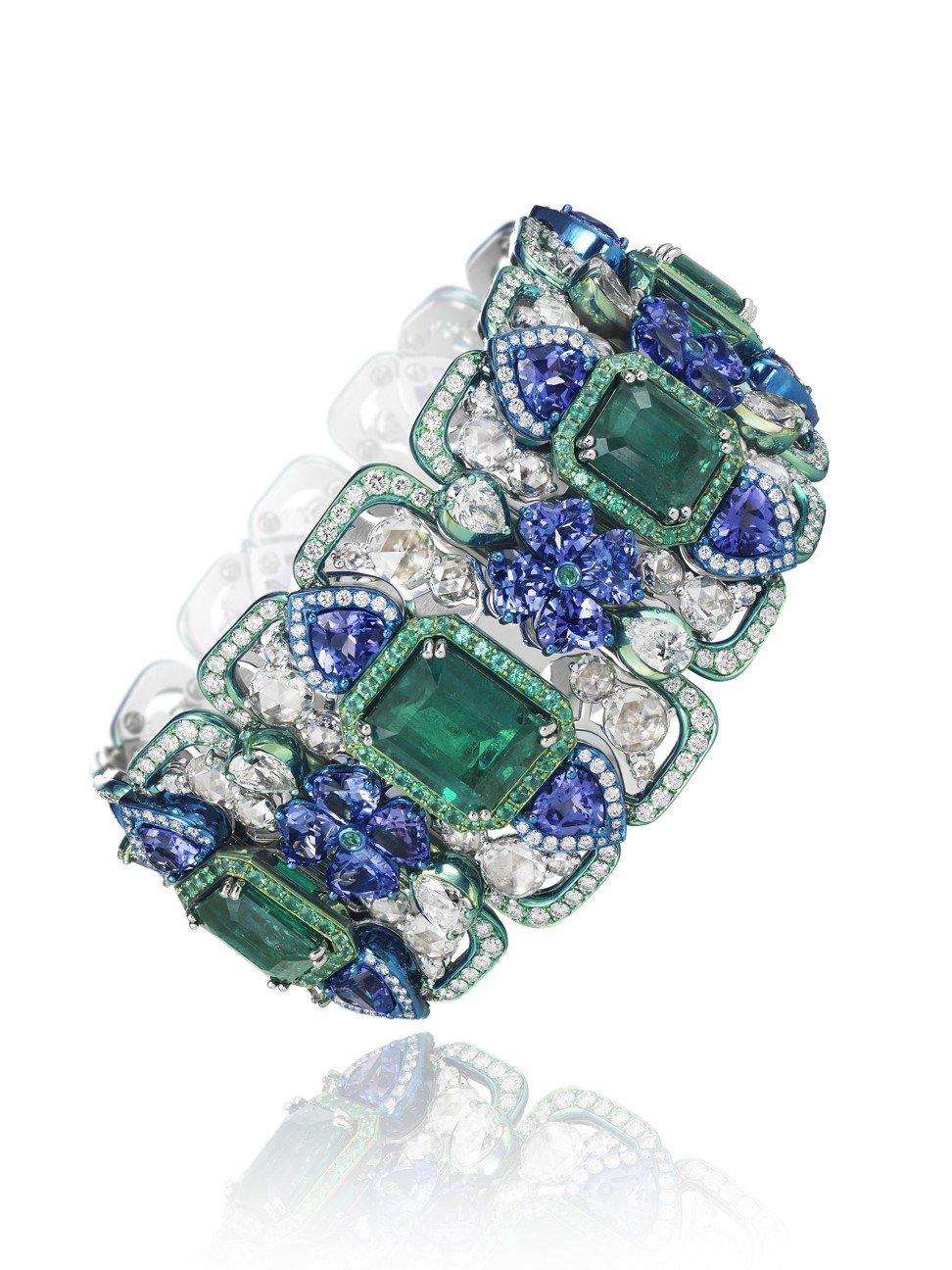 This collective sparkle is also driving today's platinum bridal jewellery across price categories, partly due to price changes. Although it has traditionally been more expensive than gold, in the present economic market, platinum is trading lower than fine gold. ABC Bullion, of Australasia's leading precious metals group, Pallion, is currently trading platinum at
US$938 per ounce whereas gold is U$1,270 per ounce.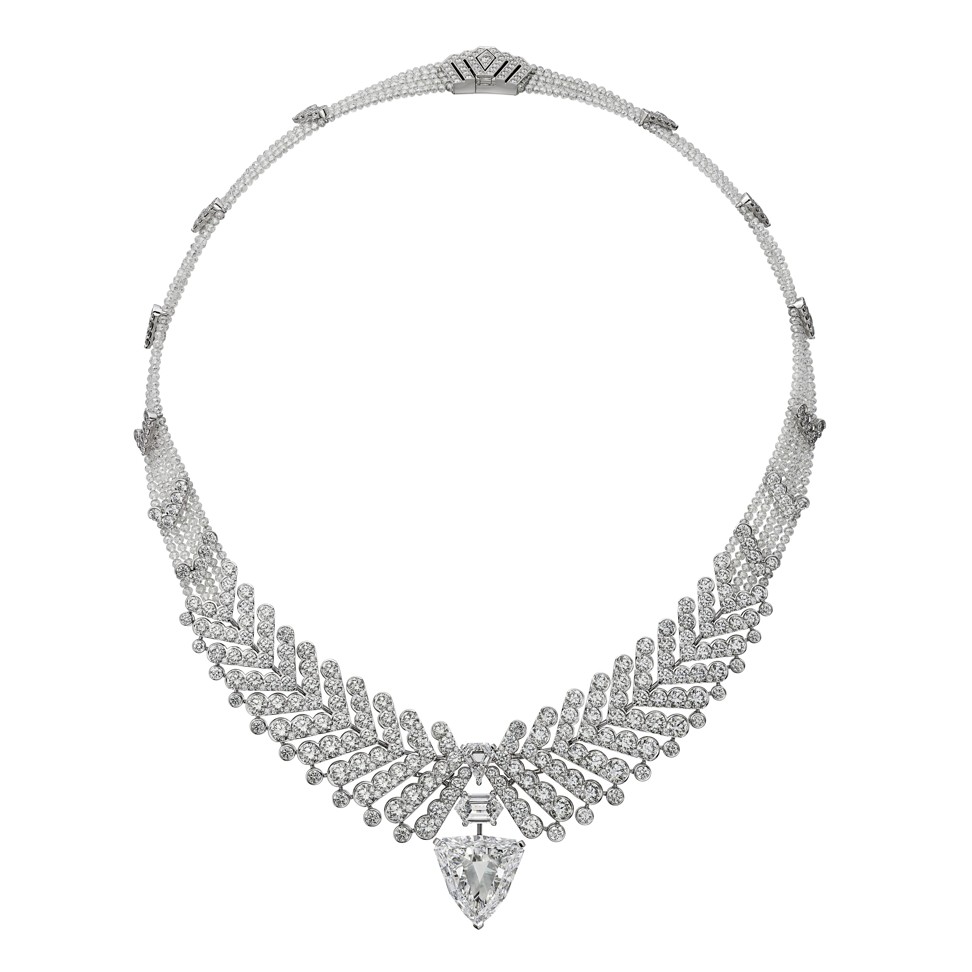 Cartier's iconic high jewellery pieces mark moments in history
From a design viewpoint, platinum enables the shape of a creation and gemstone selection to create the first impression. Australia's Michael and David Robinson, the founders of David Michael Jewels, are jewellers with a compelling dexterity with platinum when exalting nature's beauty.
"The colour of platinum disappears into the background and allows the colours of the gems we use, like Argyle pink diamonds, to stand out without distraction," explains David of their preferred material. "Hand forged platinum also affords great density and therefore durability to our pieces. This allows us to cut the metal holding the gems in place much finer than they would have to be in any other metal."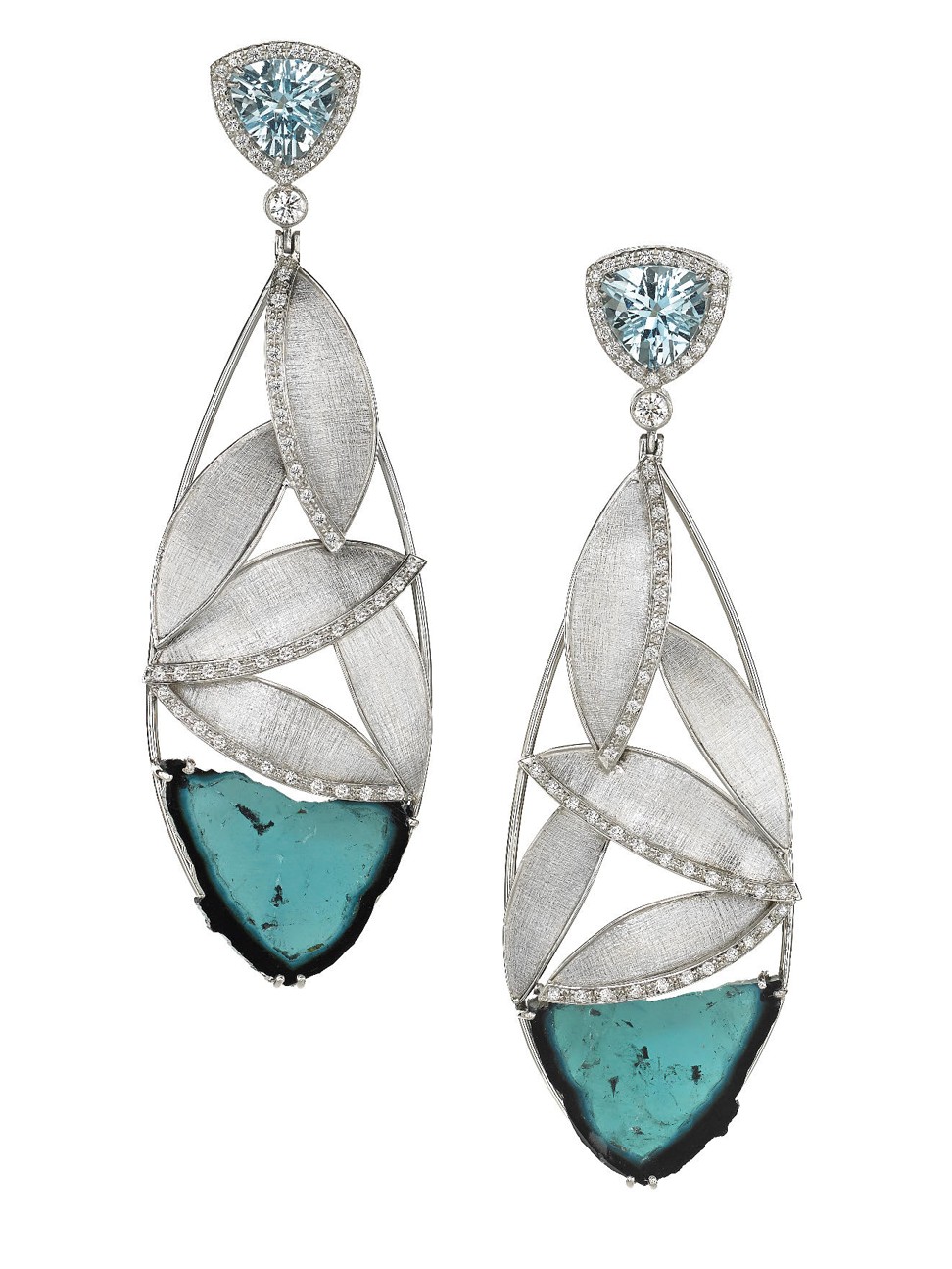 Platinum is not just hard-wearing for a wedding band; an ever increasing complexity of its designs stems from its malleability and ductility that make it easily hammered or drawn into wire without breaking. When working with fine metal techniques where the movement of metal is key, such as filigree, millgrain, scrollwork, forging, chasing, folding and repoussé, jewellers tend to prefer platinum. These properties make platinum ideal for use in all jewellery, especially elegant and ornate designs.
"We have definitely seen an increased use of platinum in our Couture Design Awards competition over the past few years," says Michelle Orman, president of Last Word Communications and spokeswoman for the Couture Design Awards, the jewellery industry Couture fair competition held annually in Las Vegas. "Not only are there more submissions created in platinum across many of our categories, the submissions themselves push the envelope of creativity."
As for investment considerations, being 30 times rarer than gold, it is not difficult to see how this metal is gaining desirability. Its colour's appeal is not just for a sense of purity that might appeal to young brides. As a white metal, its prized silvery whiteness and luminosity remain unchanged as over time there is no possibility platinum's colour will fade to yellow like white gold. Another plus is that it is virtually non-corrosive, and this ability to resist oxidation allows component parts to be finished before soldering, which is great for intricate, hard-to-reach corners of jewellery.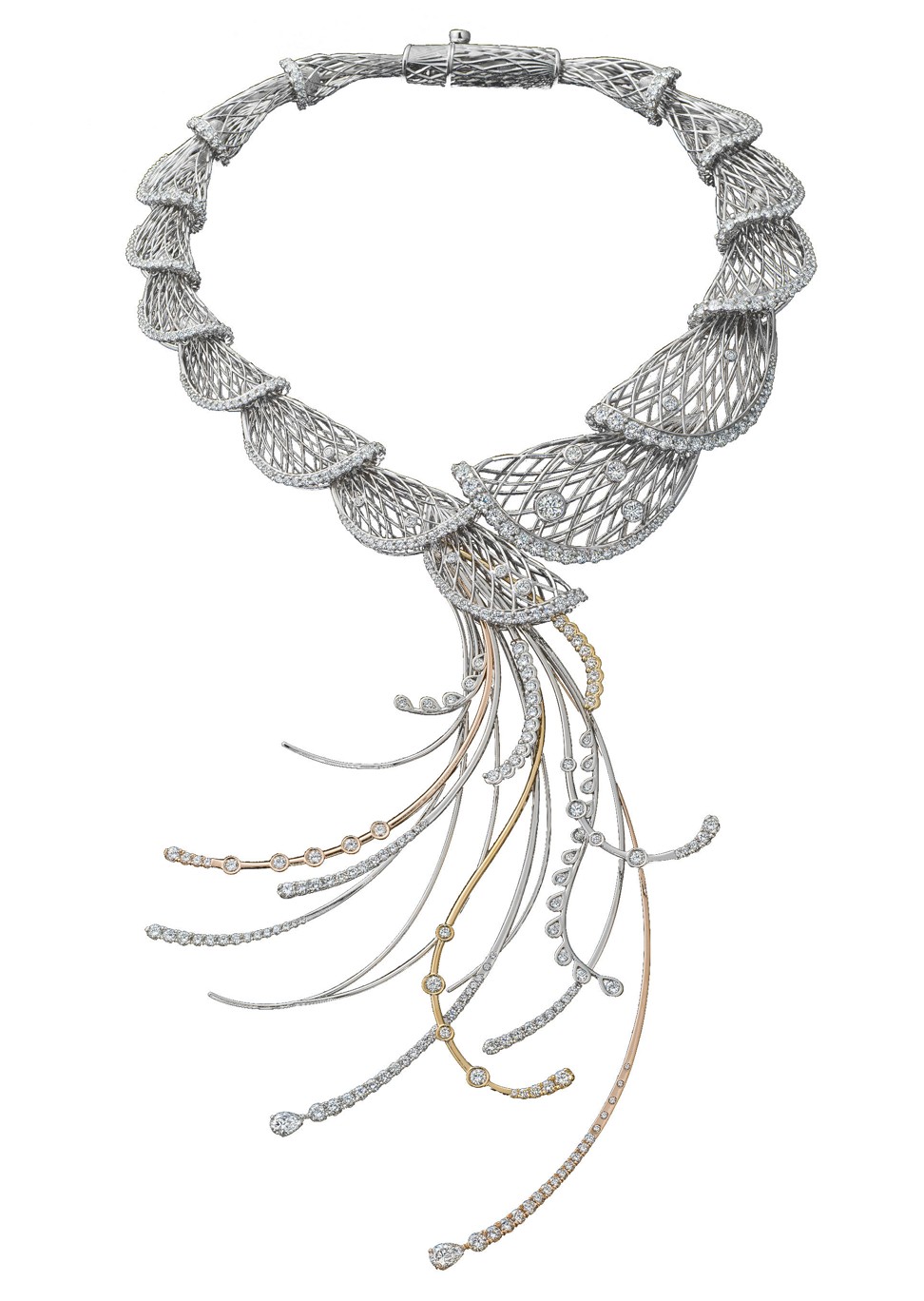 Platinum's colour and lustre truly complement a diamond's brilliance but platinum is also considered the most secure metal choice for holding gemstones, and is especially suited for pavé settings. Chopard's creations for the Silk Road collection, a collaboration with Chinese fashion designer Guo Pei, have included emeralds, tourmalines and tanzanites in the mix with white diamonds, plus white gold.
Chinese fashion designer Guo Pei goes global with army of artisans
Some of history's most legendary diamonds are set in platinum, such as the Oppenheimer Blue, the most expensive ring in the world. The 14.62ct emerald-cut Vivid Blue diamond which is flanked by two trapeze-cut white diamonds, on a platinum band, went for US$$57.7 million in May 2016, through Christie's Geneva.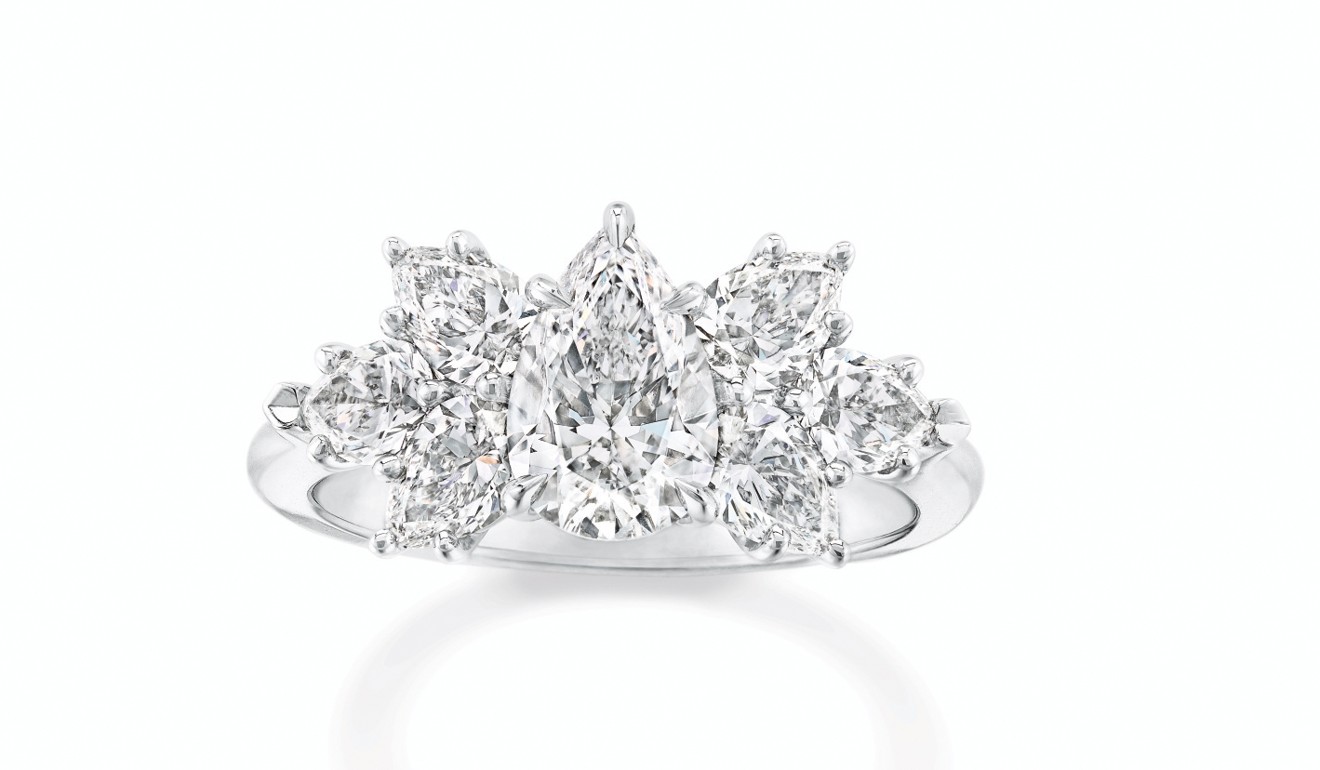 Pink, blue or green, these rare diamonds can fetch mega millions
Egyptians produced gold jewellery with traces of platinum as early as 1200BC, but it was not until 1751, when Swedish scientist Theopil Scheffer categorised it as a precious metal, that it was applied to jewellery uses and gained its regal admirers; with France's King Louis XVI even declaring it the only metal fit for kings. Today, Queen Elizabeth II's timeless engagement ring from Prince Philip can still be admired 70 years on, with its platinum band and a 3ct solitaire diamond and five smaller diamonds on
each side.
Choosing a platinum piece doesn't mean siding against gold; accenting platinum with 18ct gold can be beautiful. Care of the metal can be problematic as platinum can scratch more easily than gold despite its durability, so may not always be appropriate for men's wedding rings. And actually some purists enjoy this very patina or softened lustre of its own that develops over time. This finish that is unique to platinum can symbolise authenticity or a piece of jewellery that has lived well.
This ultimate metal, the perfect host for diamonds and the romantic choice for engagement and eternity rings, isn't beyond reach either. Canny designers are appealing to millennials with bridal options starting at below US$3,000 proving entry platinum is possible. It doesn't have to be all about couture gowns but they do show them off splendidly.