Jewellery designers are a superstitious bunch, and it's no wonder, when symbolism is the only way meaning can be given to the motifs they carve out of gold.
Animals have always been popular, and traditionally, were believed to imbue their wearers with characteristics associated with the creatures when worn as lucky charms. Sometimes, a favourite animal can be traced back to the brand's history or significance in a certain period of the founder's life.
Chanel
A winged lion lurks in Venice. Sometimes larger than life, sometimes in miniature, sometimes menacing and sometimes playful, the creature is omnipresent in the city, guarding buildings, perched atop columns, and rearing its head on stone walls.
Venice's intimidating emblem became an unlikely companion for a broken Gabrielle Chanel when she arrived in the city in 1920, desperate to recover from the tragedy of the death of her lover, Arthur Capel. The fact that the city's mythical protector was the same animal as the one for her star sign, Leo, was a coincidence that the mademoiselle, who had always been deeply superstitious, couldn't ignore. The lion quickly became a symbol that reminded the talented designer of her own strength and independence. Today, Chanel continues to draw inspiration from the majestic creature, especially for its Sous le Signe du Lion collection.
Creative jewellery makers turn to ancient, fossilised materials
Boucheron
Boucheron runs a zoo – a zoo called the Animaux De Collection, where, instead of pacing in cages, a leopard dances on hands, a chameleon coils its tail around fingers, and a parrot hangs from ears. Boucheron's complete menagerie is made up of more than 20 animals taken from the brand's own archives and diverse cultural references that have inspired its designers. However, they have one thing
in common: each is a symbol of luck and protection for its wearer.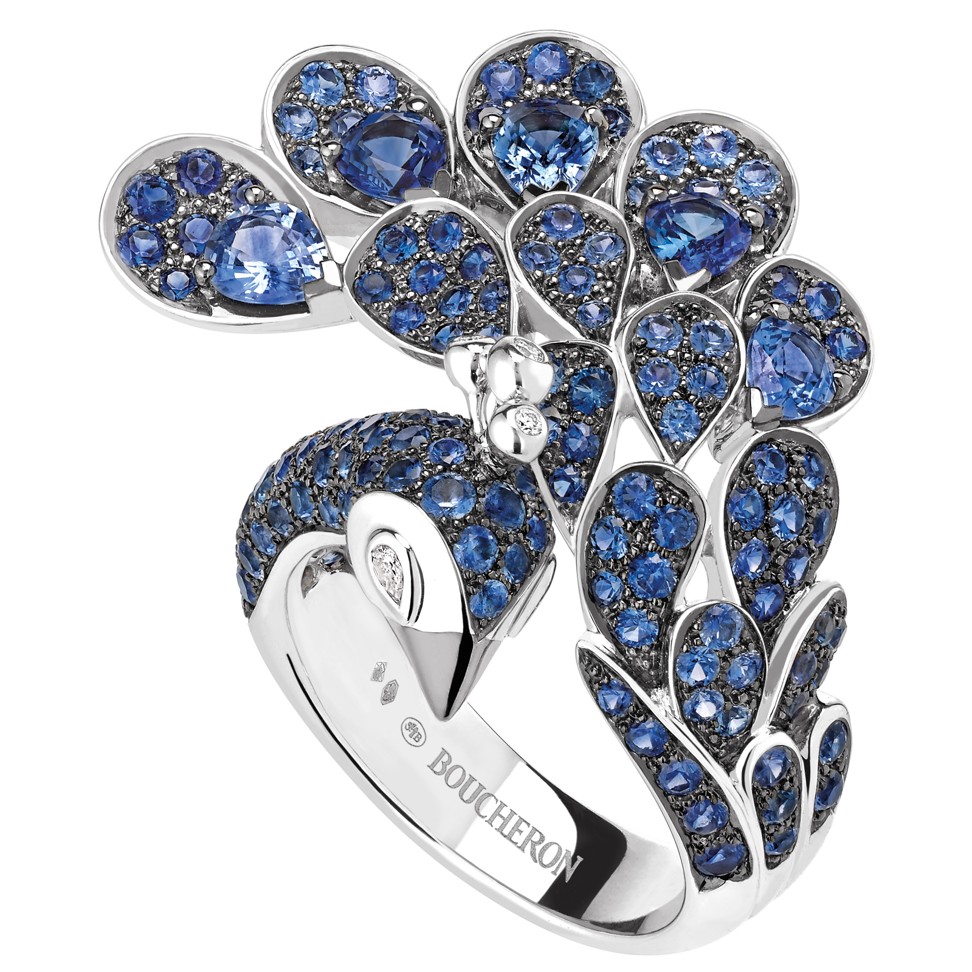 Of all animals, one stands out as particularly important to the maison – the peacock. Dotted with "a hundred eyes" on its beautiful plumage, the bird is believed to charm everyone who wears it and is a symbol of peace and prosperity. The brand's first peacock-inspired piece gave birth in the late 1800s, when its founder, Frédéric Boucheron, was inspired by a peacock feather to create the Plume de Paon necklace. The piece was eventually purchased in 1883 by the Grand Duke Alexei of Russia for his lover Alexandra Zhukovskaya, during a trip to Paris.
Behind Boucheron's Bouquet d'Ailes: nine months of painstaking craftsmanship and 2,300 stones
Chaumet
If Napoléon Bonaparte had his eyes checked, Chaumet's animal mascot would have been very different.
After coming into power as France's new emperor in 1804, Bonaparte looked to his antecedent and personal hero Emperor Charlemagne for inspiration when choosing an animal for his emblem of sovereignty. Charlemagne favoured the cicada – which Bonaparte mistook for a bee.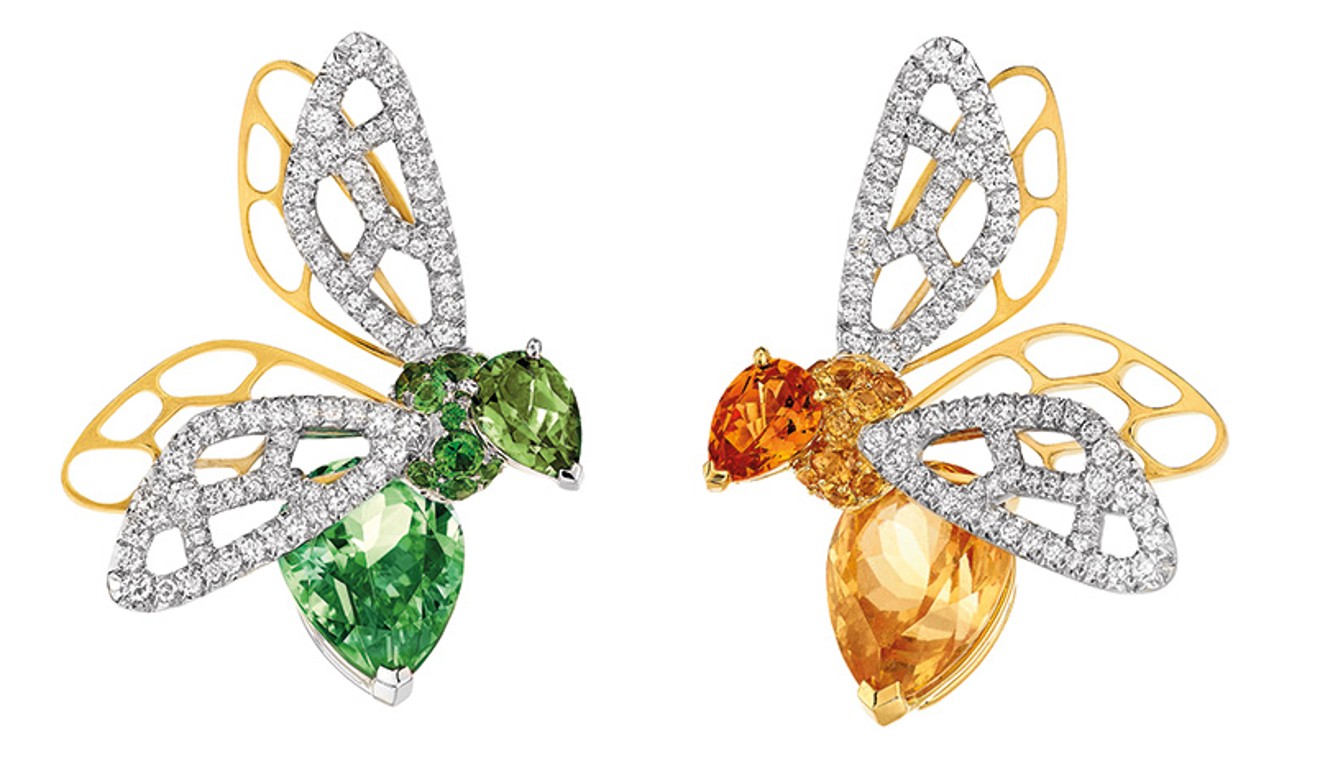 It was a happy mistake, however. In conventional symbolism, the bee represents industry and order, two attributes that Bonaparte was keen to be associated with. During his reign, the insect adorned his coat of arms, coronation robe, and even personal items such as his snuff boxes.
As the emperor's official jeweller, Marie-Étienne Nitot, founder of Chaumet, soon found herself regularly using the bee in her creations for Bonaparte. The insect remains significant to the brand to this day, and even enjoys a dedicated collection in Bee My Love.
Six animal-inspired jewellery pieces to indulge your wild side
Cartier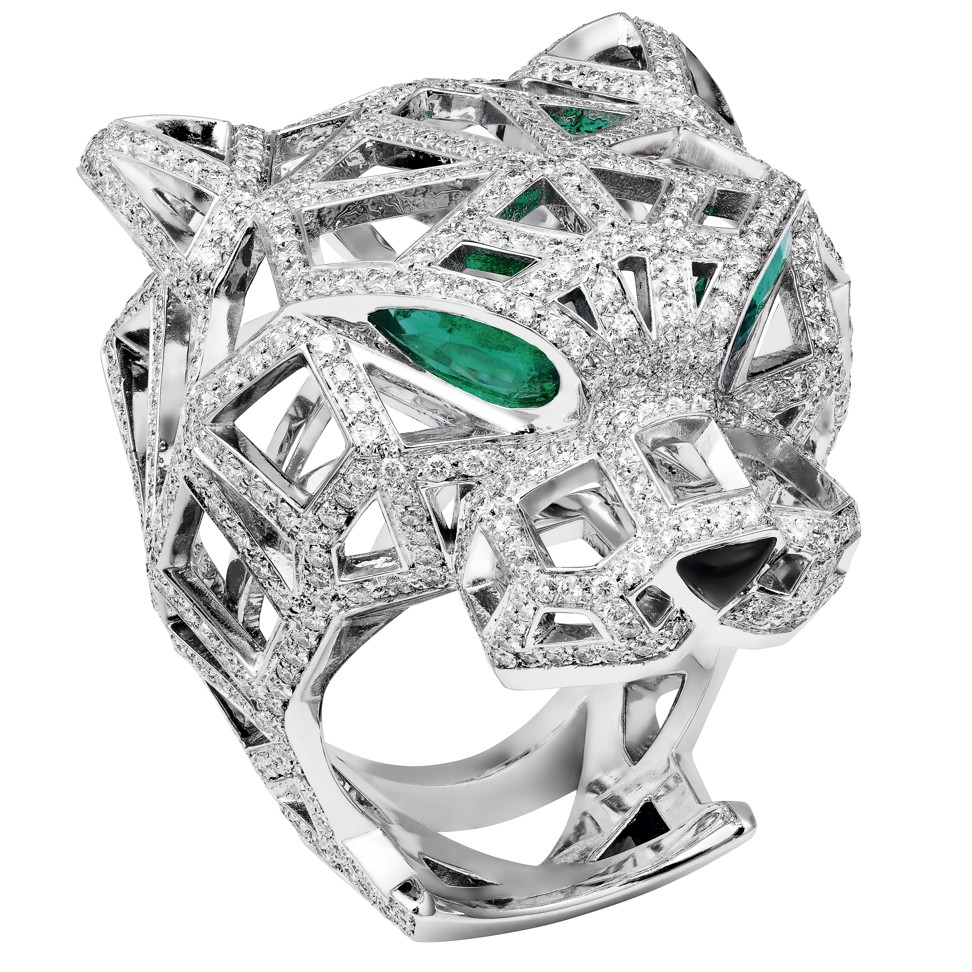 The employees of Cartier knew her as the director of jewellery, but to the fashionable set in Paris in the mid 1900s, Jeanne Toussaint was so much more. She was a trendsetter and revolutionary who was credited with leading jewellery into the modern age. Her grace and independence earned her the nickname "Panther" among those close to her.
Whether the nickname described or prescribed her preferences, Toussaint certainly had a penchant for big cats. Among her favourite belongings were a tiger fur coat and a cigarette case adorned with an onyx panther. Her love for felines – especially the panther – is reflected in her designs
for Cartier.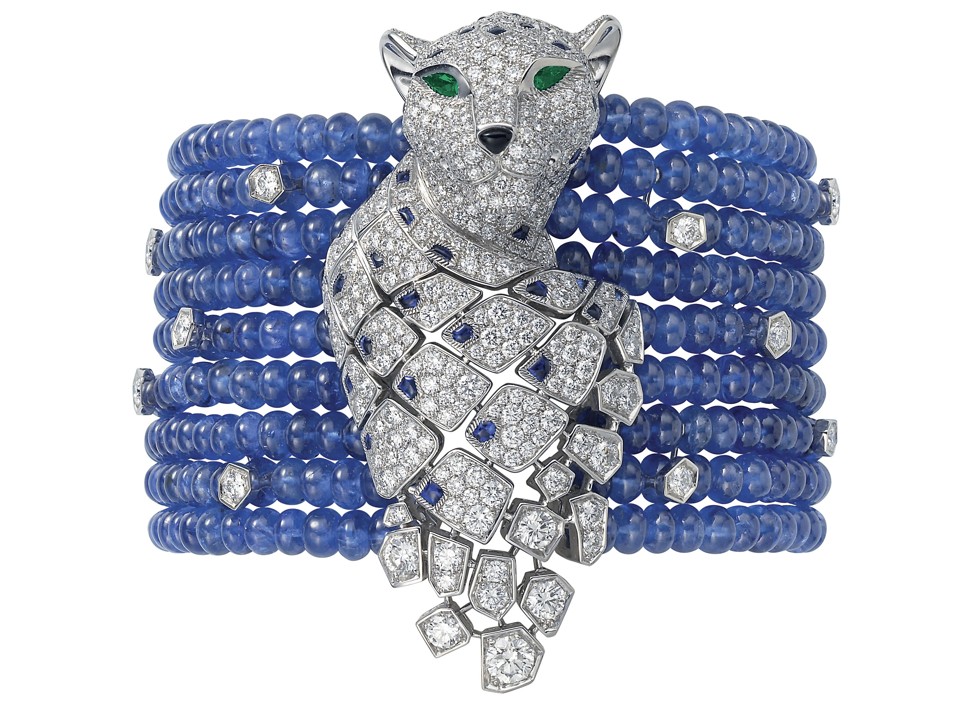 Where Toussaint went, her fashionable friends followed. Soon, Cartier's panther was spotted on the likes of Duchess of Windsor Wallis Simpson and Princess Nina Agha Khan. Today, it remains one of the most iconic motifs in jewellery.