If you had to describe Greubel Forsey's presentation this year in one word, it would have to be "daring".
The young brand, known for its cutting-edge approach to creating and designing highly complicated watches, may just have outdone itself this year.
The most headline-grabbing timepiece is its Grande Sonnerie,which took 11 years of research and development to create, and led to two patents being filed. No wonder then, the brand is hailing it as its "most complex creation to date".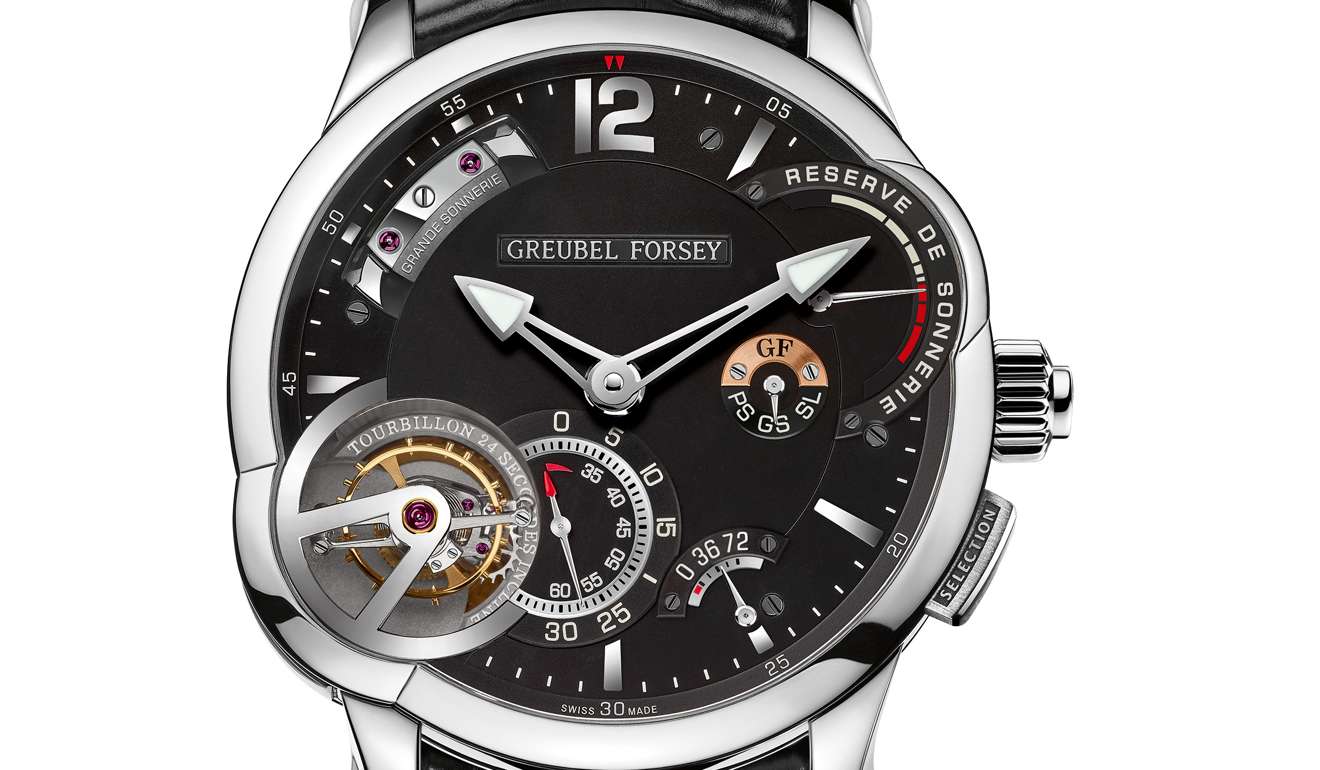 "It wasn't enough to build a traditional grande sonnerie for Greubel Forsey," says Stephen Forsey, co-founder of Greubel Forsey. "We had to bring something different. It has to fulfil our certain criteria."
The Grande Sonnerie features a silent striking regulator, striking hammers, power reserve and mode indicators, beautifully rich and powerful cathedral gongs, 11 security functions, and the brand's signature Tourbillon 24 Secondes. A transparent sapphire crystal case back allows horlogerie fans to admire the movement.
Three striking modes are available: Grande Sonnerie, striking of the hours and quarters in passing; Petite Sonnerie, striking of the hours in passing; and Silence, with no striking.
The watch is powered by a manual-winding movement and comes with a 72-hour chronometric power reserve. A dedicated striking mechanism features a self-winding system that comes with a 20-hour power reserve when the watch is put in the Grande Sonnerie mode. It is also an incredibly compact watch that, despite housing 935 parts, measures just 43.50mm in diameter and 16.13mm
in thickness.
The brand also decided to make the timepiece water resistant to 30 metres, an unusual move that raised its own set of challenges.
It wasn't enough to build a traditional grande sonnerie for Greubel Forsey
"You lose a huge amount of sound," Forsey says. "If [the case] is open, you can let the sound escape. Once you close that case, then you'll [lose] like 20 decibels of sound – it's really huge."
Using cathedral gongs, which Forsey praises as having "a very rich, beautiful tone", and developing an acoustic resonance cage made from titanium to encourage maximum sound efficiency helped alleviate those issues.
Although not a limited edition, only five to eight pieces will be produced a year due to the watch's complex nature.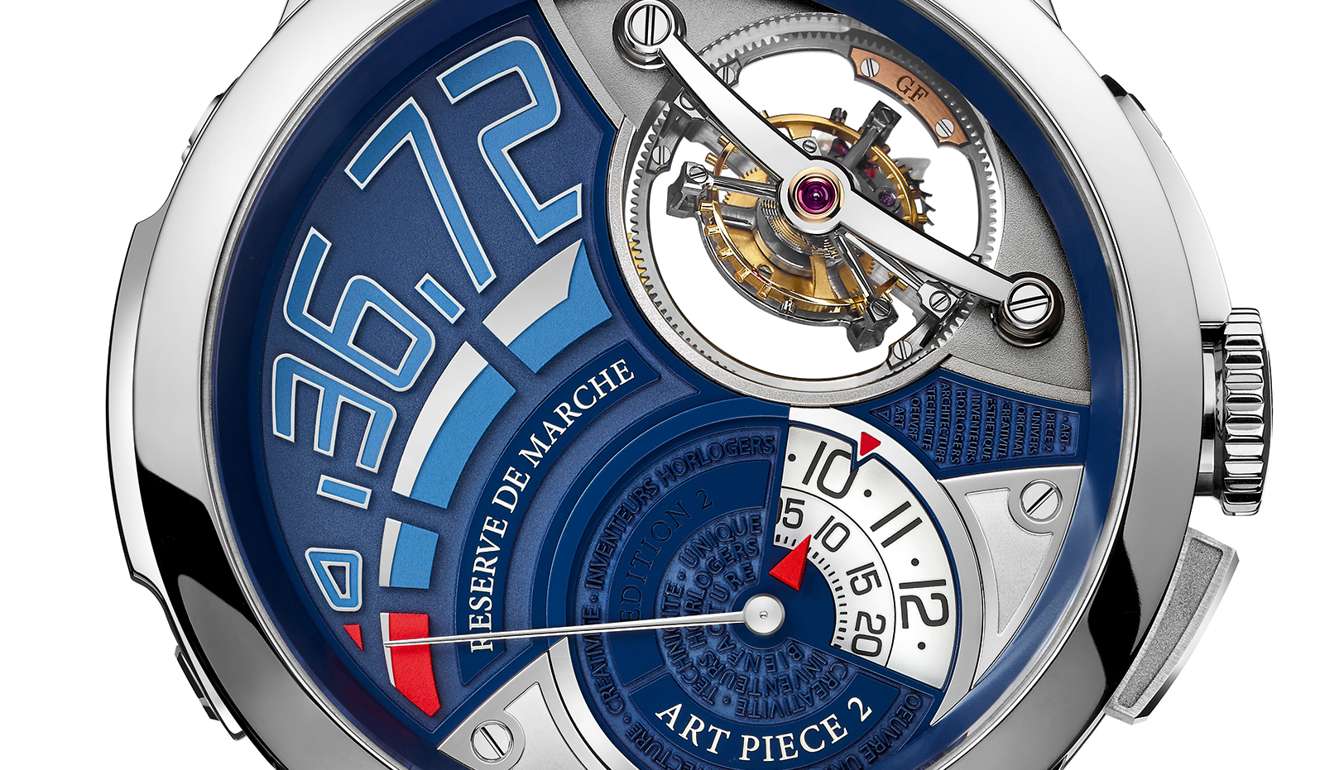 The Art Piece 2 Edition 2 piece is also quite a stunner and promises to change the way we read time. The 44mm hand-wound timepiece prominently displays a 72-hour power reserve indicator can be seen clearly on the dial. A push-piece has to be pressed to read the hours and minutes. The reason for this, according to the brand, is to ask wearers to consider not the current time they are living in, but rather the amount of time left.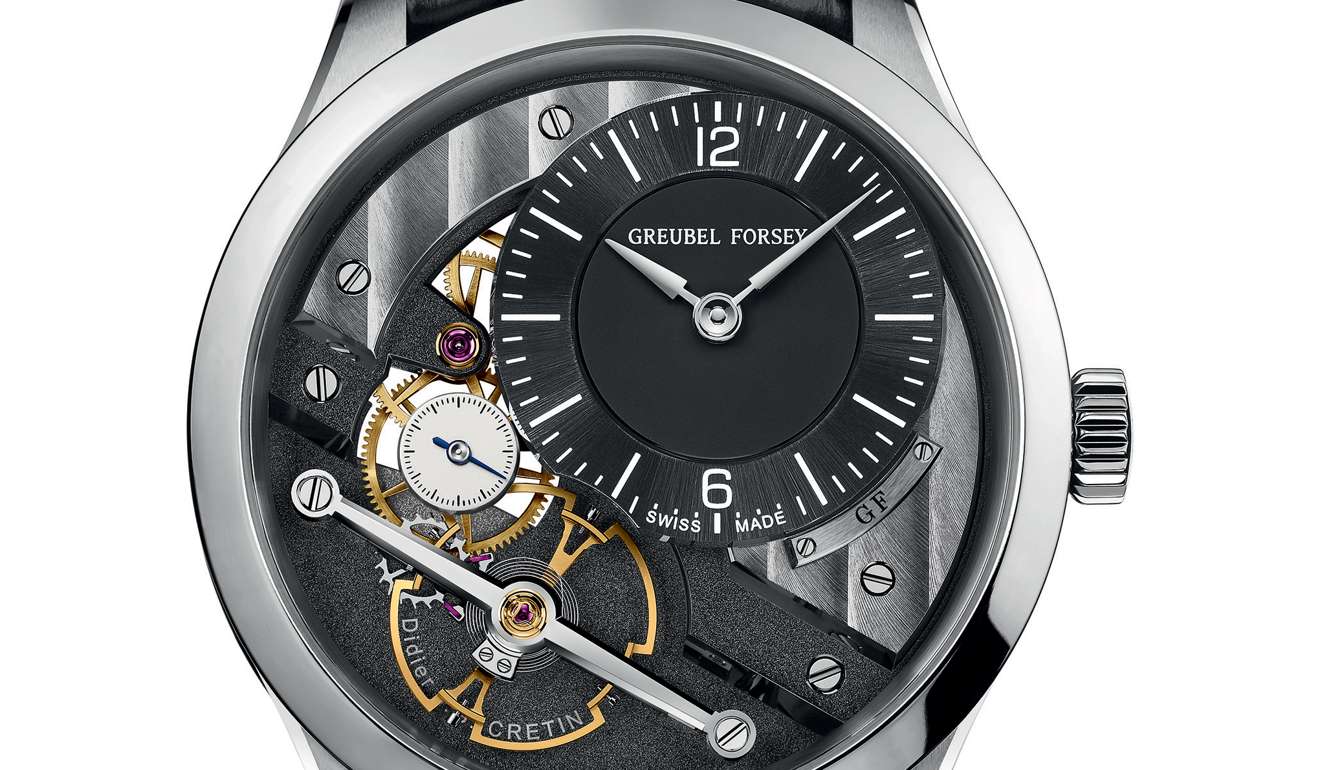 Also presented was a new edition of the Signature 1, a collaborative timepiece model designed by Didier Cretin – a long-time watchmaker from Greubel Forsey – debuted last year at SIHH. The hand-wound timepiece is noted for the use of a balance wheel that was designed exclusively for the brand. The new edition is made of platinum and is limited to 11 pieces.
The brand also celebrated its popular Tourbillon 24 Secondes Asymétrique with a new unique edition: the Tourbillon 24 Secondes Edition Historique. Significant design changes were made, including featuring the sectoral seconds and power reserve displays for the first time. Two editions are available and only 22 pieces will be made in 5N red gold (11) and platinum (11).
The Tourbillon 24 Secondes Vision range was also expanded, with the addition of a new "Salmon" dial enclosed inside a platinum case.
The Vision timepiece, which received the Aiguille d'Or award in 2015, won fans with its unique design features, including a sapphire crystal dome built into the back of the timepiece.