Richard Mille has always been comfortable pushing the boundaries of watchmaking – and this year is no different.
The brand's standout piece at this year's SIHH was the RM 50-03 McLaren F1, a manual winding tourbillon split seconds chronograph. It is the first timepiece from its long-term partnership with McLaren-Honda, and is limited to 75 pieces.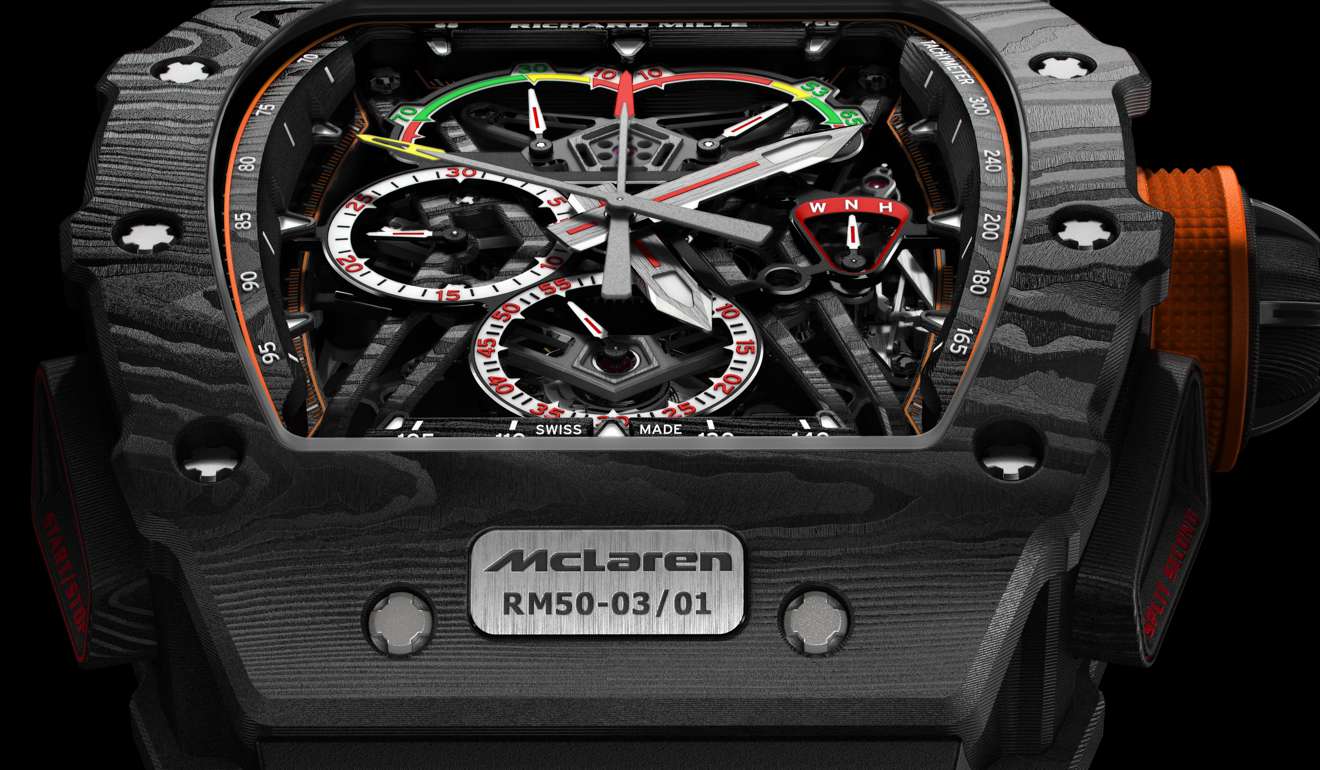 You'll be forgiven if you only end up remembering it as the world's lightest split-second tourbillon chronograph, weighing less than 40 grams – including the strap. Calling it "light" is an understatement.
This feat was accomplished by turning to a material called Graph TPT, also known as graphene – a first for the watch industry. Graphene is six times lighter and 200 times stronger than steel. It is also the world's first two-dimensional material and only an atom thick.
The engineers at Richard Mille worked with researchers at the University of Manchester in Britain and the McLaren Applied Technologies and North Thin Play Technology to best use graphene's properties. Carbon TPT was infused in 601 layers, with a resin containing graphene to produce Graph TPT. Graph TPT is used in the bezel and caseback.
The RM 50-03 also boasts a movement that only weighs seven grams, but can house a split-second chronograph tourbillon and torque sensors. It has a 70-hour power reserve. The baseplate and bridges are crafted using grade 5 titanium and Carbon TPT, and all the components were skeletonised as much as possible.
The casing ring is replaced by a traverse cage made of Carbon TPT, a design inspired by the McLaren-Honda Formula One car. It is incredibly strong and can withstand shocks of up to 5,000g without a scratch.
Also impressive is the new split-second system that incorporates a new column wheel with six columns, instead of the usual eight, for better durability and optimised movement. Instead of a helical spring, the split seconds wheel uses a blade, which helps stabilise the torque.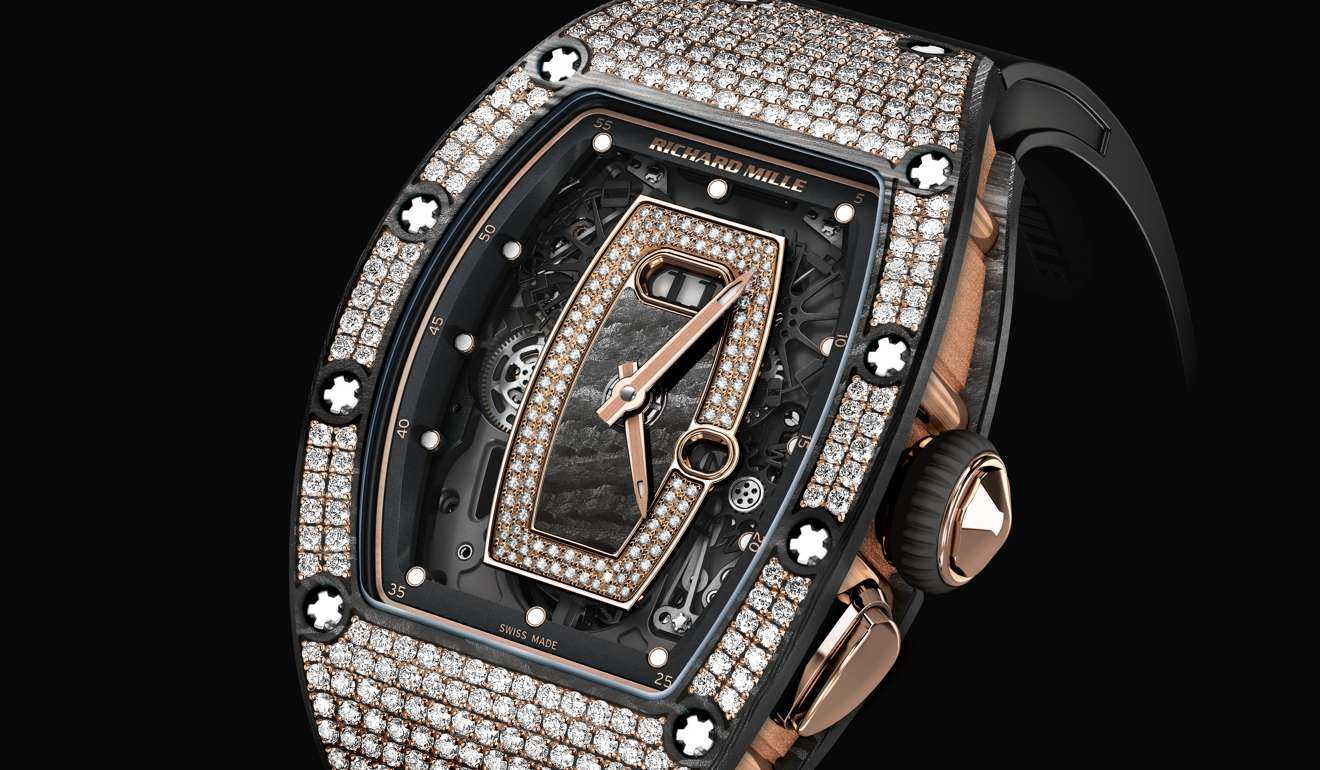 For its female fans, the brand presented the new RM 07-01 and RM 037 models, featuring diamonds set in NTPT carbon on the case. This is the first time the brand has introduced NTPT carbon in its women's collection; previously it had been reserved for men's watches. NTPT carbon is durable and lightweight, but setting gems into it is extremely difficult, prompting Richard Mille to create a new machine specifically for that purpose. The effect of combining sparkly diamonds with a matte carbon base is sophistication at its best. The RM 037 also comes in a Full Set version, with 250 diamonds.