Gone are the days when fountain pens were essential parts of our daily lives.
For decades, students in the West were forced to practise using them and use them exclusively when writing in their exercise books and exams.
They were so ubiquitous throughout Western society that expatriates hoping to master the essentials of the local language, when arriving in Hong Kong in the 1970s, would have found themselves having to learn the name for them, mak sui bat, as early as Lesson 2 in Sidney Lau's definitive Elementary Cantonese textbook.
Montblanc launches 1858 collection at SIHH in Geneva
Those days seem a world way from today's focus on our digitalised way of life – writing with desktop computer keyboards and texting on smartphones.
Yet there is still huge interest in using – and collecting – fountain pens.
Many of the world's leading pen makers and luxury brands are continuing to improve the quality and craftsmanship of fountain pens, which are sold to connoisseurs and collectors for millions of dollars.
Here we take a look at four of the most expensive fountain pens ever made.
1. Montblanc – Atelier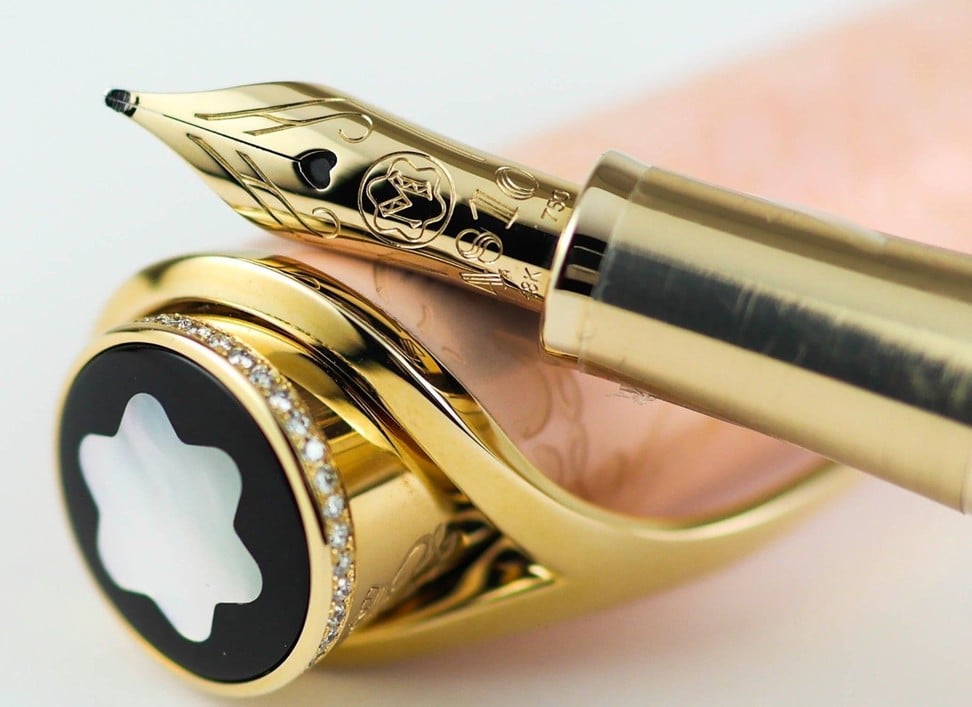 Today, the German brand Montblanc is known for producing accessories from briefcases to watches.
Montblanc pays homage to Hannibal with diamond-topped artistry
Today, the top-priced maki-e fountain pens made by master Japanese craftsmen, as part of this collaboration, can sell on eBay for more than HK$2 million (US$255,000).
What made the Montblanc brand recognised worldwide – and led it to achieving the status as a giant among fountain-pen makers, was its Meisterstück 149 creation, introduced in 1924.
Its fine quality writing nib, well balanced body, and distinctive cigar shape were all considered avant- garde at the time.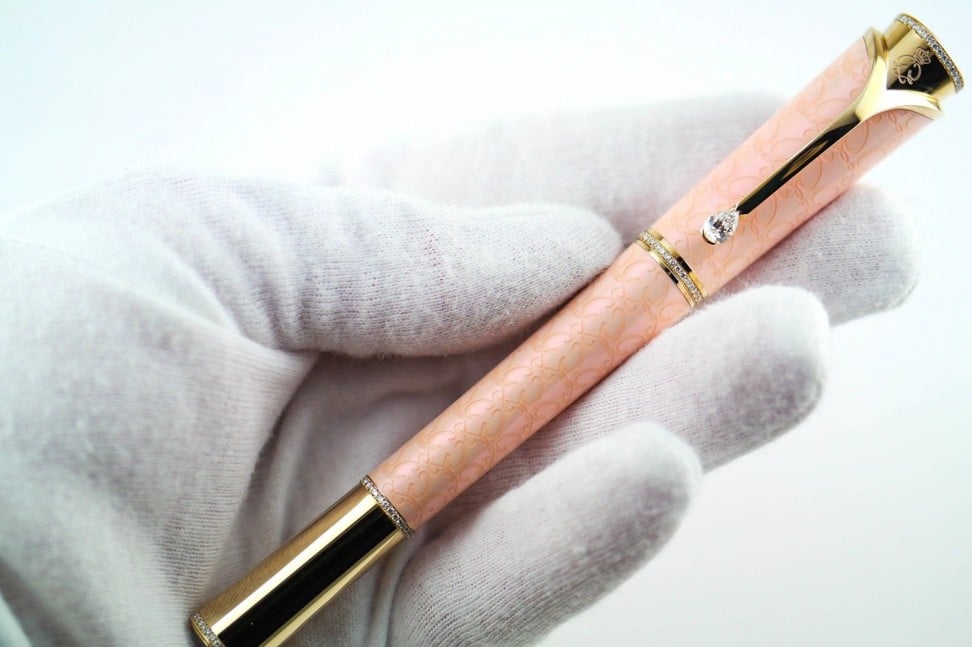 While the 149 and its little brother, the 146, are "must have" items for passionate collectors, they are not special enough for some enthusiasts.
Also, many of Montblanc's other limited editions, though beautiful in their designs, cannot lay claim to being the "ultimate pen".
However, Montblanc's Artisan Atelier, or Créations Privées, is the one pen that most true collectors want to own. It will be designed by you, in close cooperation with Montblanc's designers in Paris.
The price you will end up paying will match that of a new Porsche or a Ferrari.
For many, it is definitely a bargain.
2. Dunhill-Namiki – one of a kind
Traditional Japanese craftsmanship known as maki-e – a lacquer sprinkled with gold or silver powder as a decoration using a makizutsu or a kebo brush – was commonplace in the 17th century in Japan.
Why British designer Timothy Oulton has hundreds of Dunhill lighters
Today the luxury maki-e fountain pen brand Namiki, owned by Japan's oldest pen company, Pilot, is known for having produced numerous crossovers with other pen manufactures over the years.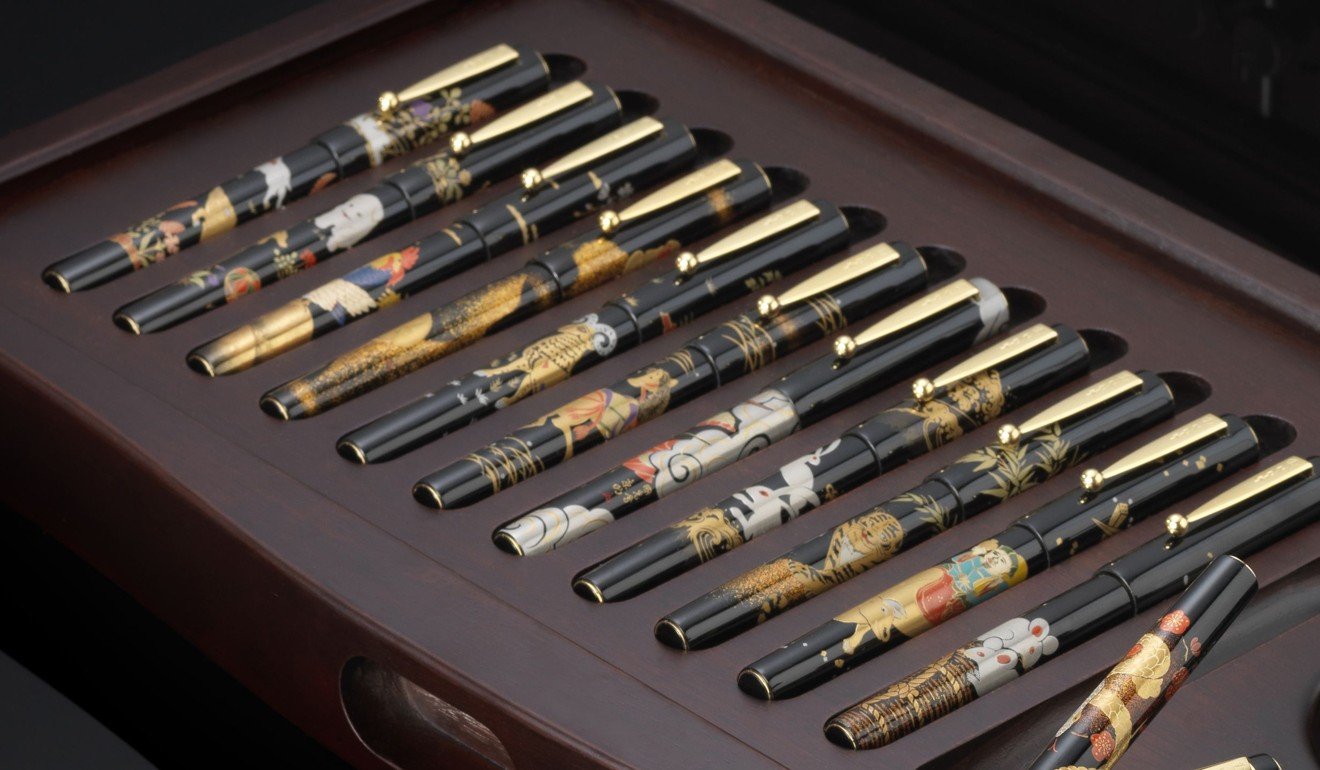 Its collaboration with Alfred Dunhill has been very successful for Namiki, which sold the fountain pens in the West during the 20th century under the brand name Dunhill-Namiki.
Today, the top-priced maki-e fountain pens made by master Japanese craftsmen, as part of this collaboration, can sell on eBay for more than HK$2 million (US$255,000).
3. Caran D'Ache – La Modernista Diamonds
Although the name of Caran D'Ache is not so well known as a maker of fountain pens, the Geneva-based company has been a key player in the market for more than a century.
It is also renowned for making high-quality colour artwork products, including coloured pencils, pastels and paints.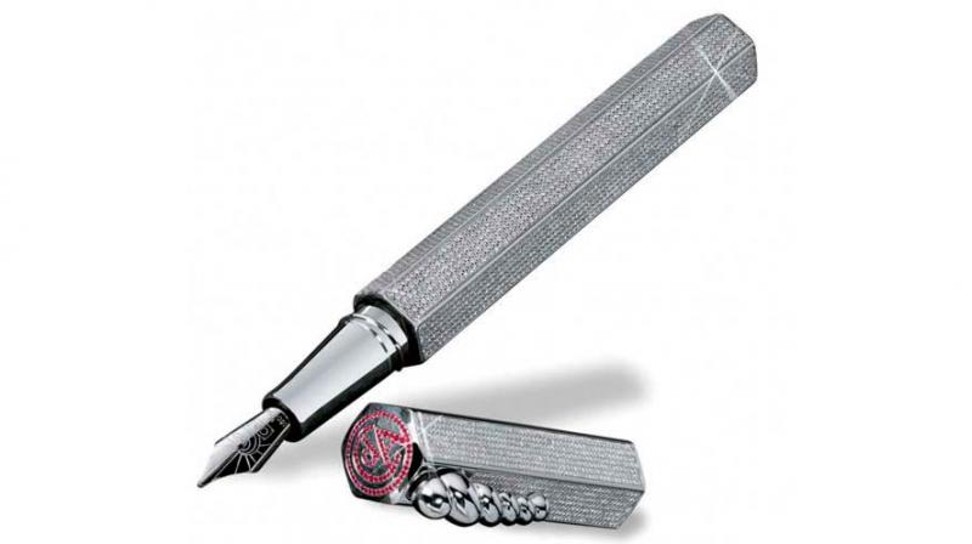 Yet the company made international headlines for one of its fountain pens in 1999 when it unveiled its La Modernista Diamonds, which it had created in homage to the Spanish modernist architect Antoni Gaudi (1852-1926) – best known for his work on the stunning unfinished Barcelona church, Sagrada Familia.
The pen was sold by the London department store,Harrods, for US$265,000 – and recognised as the world's most expensive pen by Guinness World Records in 2001.
The pen features rhodium-coated solid silver components, with an 18ct, rhodium-coated gold nib, and 5,072 Wesselton diamonds, weighing in at 20ct, plus 96 rubies totalling 32ct.
It had previously claimed the Guinness World Record for the most expensive series of pens for its 1995 set of fountain pens named Genève, boasting 4,255 diamonds, which, at the time, cost US$120,500.
4. Aurora – The Diamante
Italy has two renowned fountain pen giants, Visconti from Florence and Aurora from Turin.
However, when it comes to history and cachet, Aurora, founded in 1919, is definitely more alluring for collectors.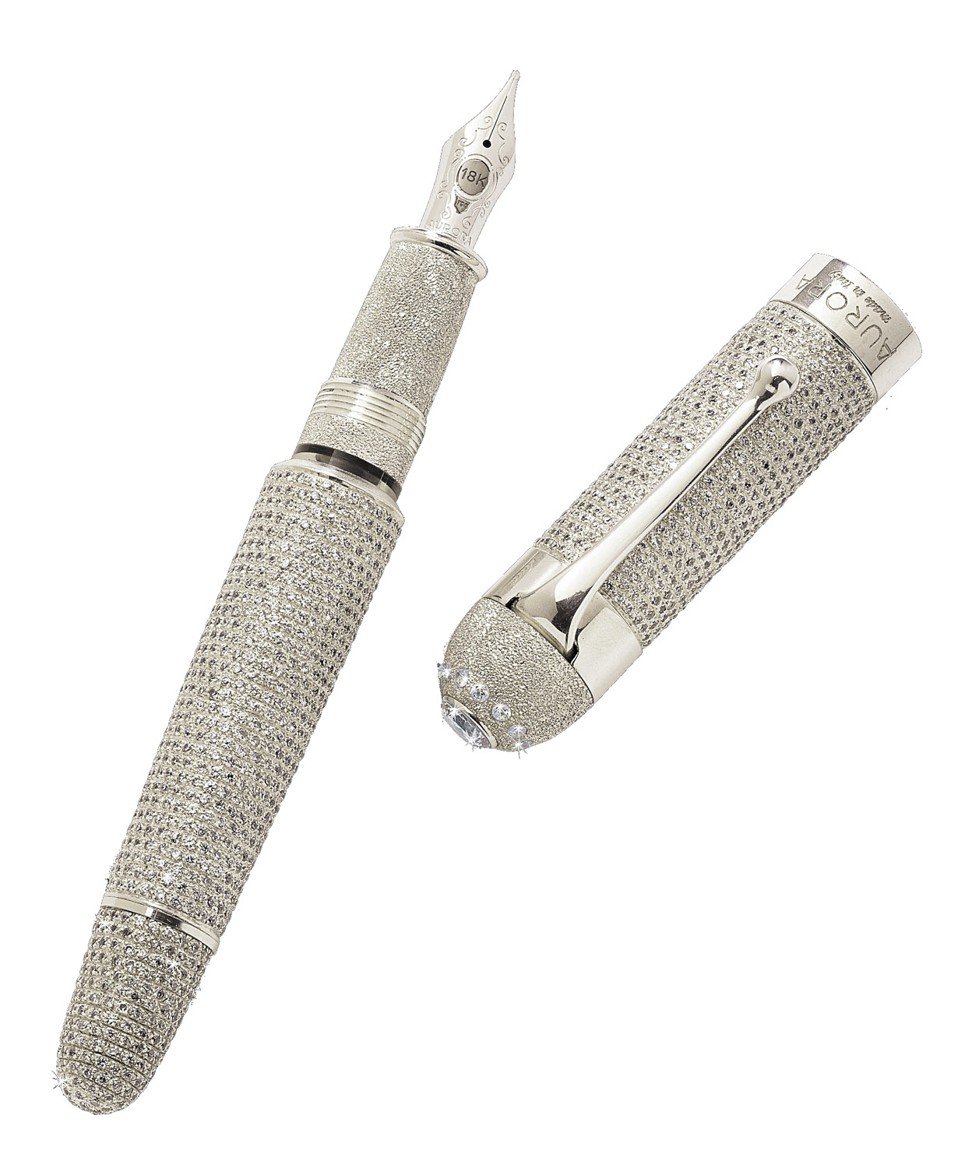 Aurora 88 fountain pens – similar to Montblanc's 146 and 149 – are the flagships of the company, featuring many editions and modifications, but they are not exclusive and far too "affordable" compared with its stunning edition The Diamante.
Ultraluxury fountain pens that come with diamonds
Only one copy of the pen – which Aurora says is the world's only pen featuring more than 30ct – is made by the company each year.
The Diamante's solid platinum barrel is covered with more than 30ct of De Beers diamonds, and has an 18ct, solid gold nib, which can be personalised.
And its price? More than US$1.3 million.
Want more stories like this? Sign up here. Follow STYLE on Facebook, Instagram and Twitter