Luxury watchmaker Richard Mille has created a tourbillon timepiece that can take the knocks of a physical game
of polo.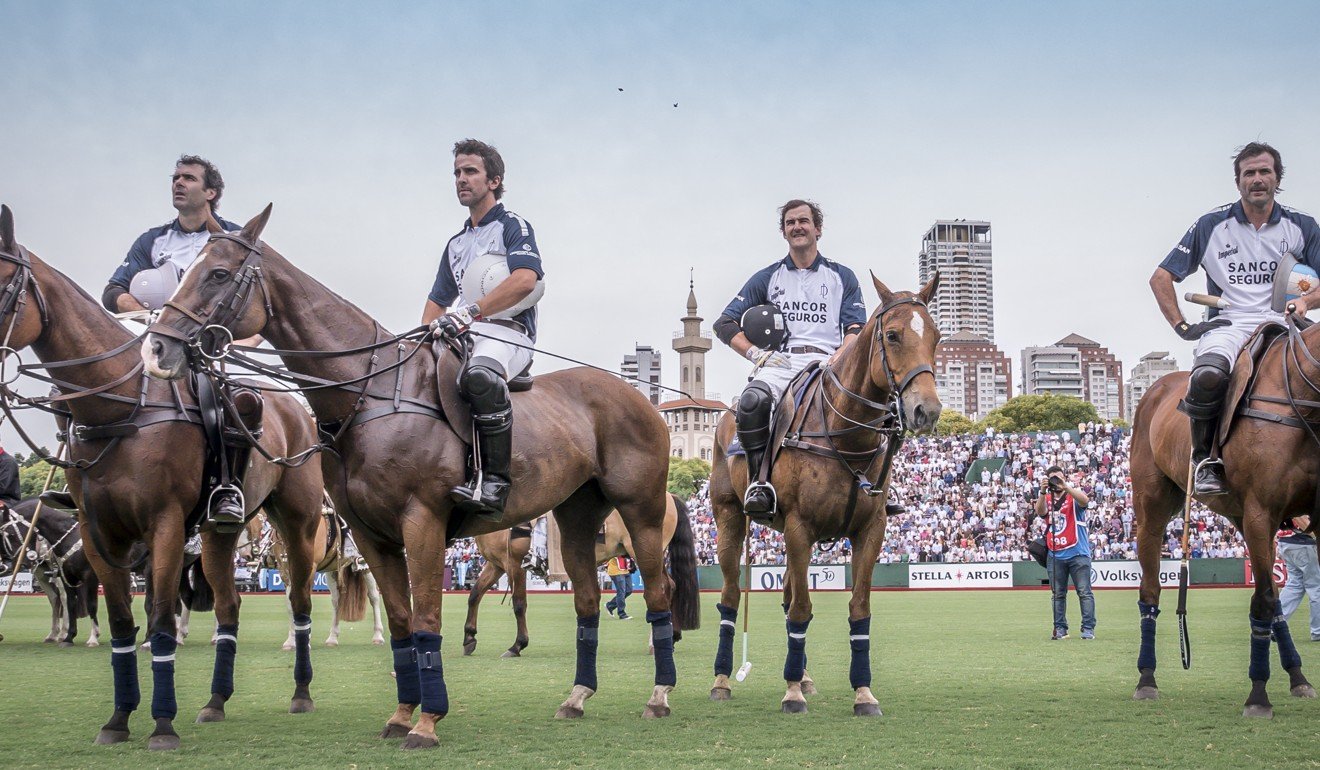 "Polo is a dangerous sport," Mille says. "Hard knocks are a regular occurrence. It's a
very elegant game but also a contact sport."
So the maison created a watch, the RM 53-01, that it says "could resist the many types of shocks arising in a polo match".
Richard Mille designs new watches for 2017 IAAF World Championships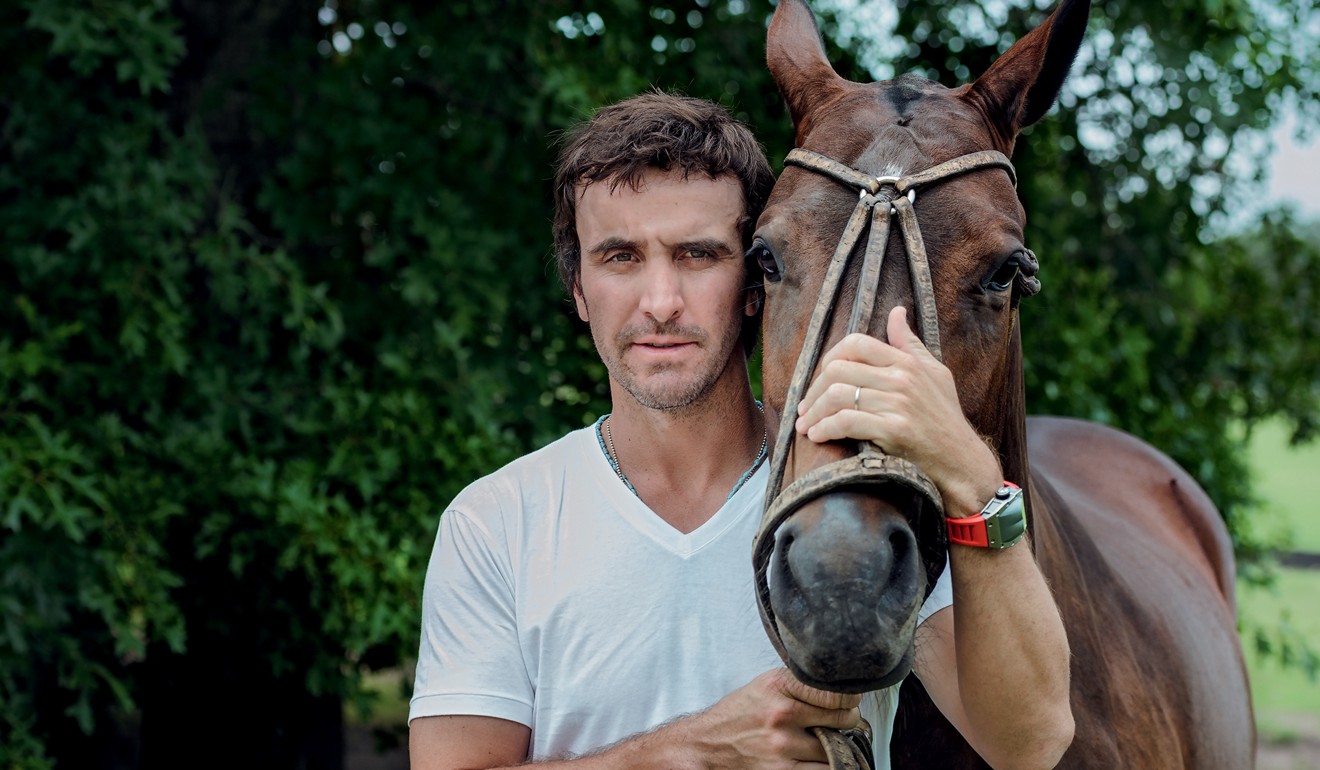 Richard Mille also collaborated in its design with Argentine polo star Pablo MacDonough. Their aim was to create a shock-absorbing, durable watch, and also to highlight the beauty of the house's signature mechanical movements inside.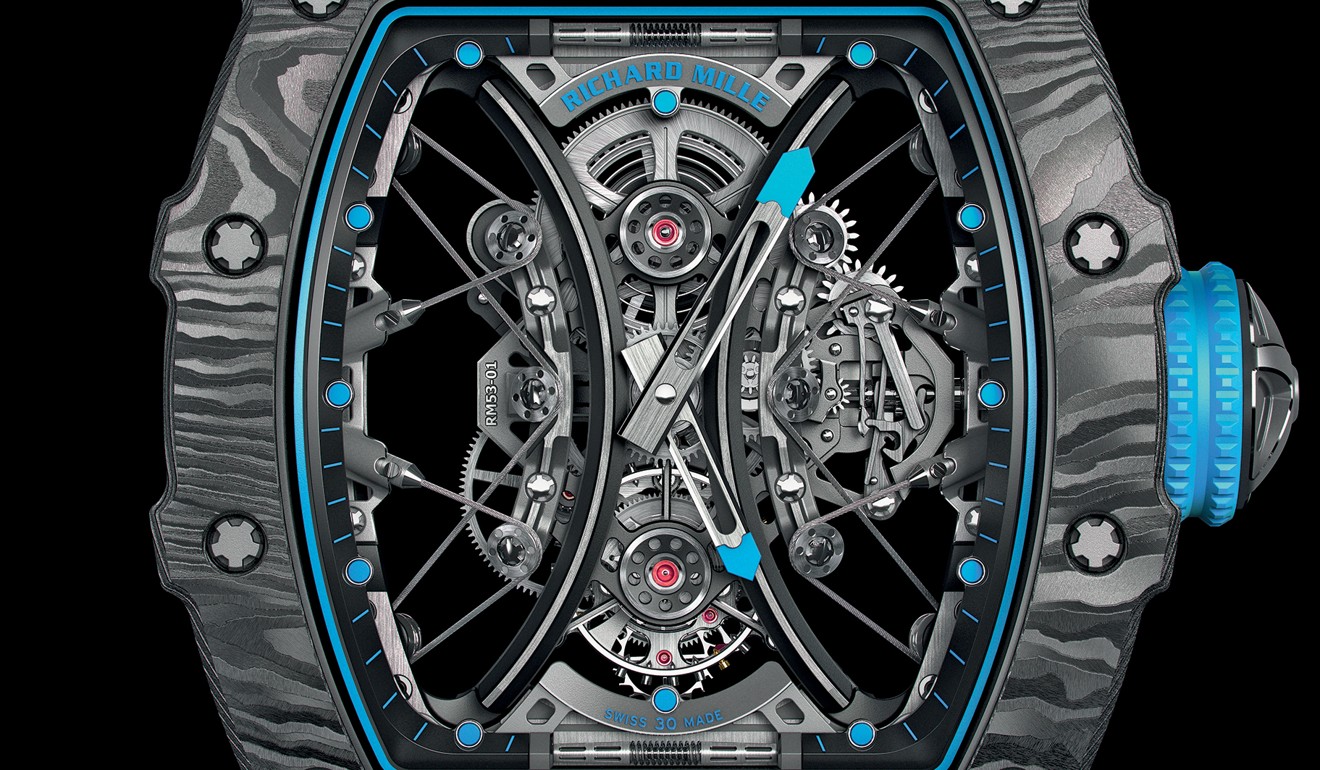 As a result, the tourbillon has a special laminated glass that was created in a collaboration with Stettler, a world-renowned sapphire specialist. The maison put a thin Polyvinyl film between two sheets of sapphire glass to make them shatterproof.
Richard Mille to unveil first diamond-set ceramic watch for women
It's the first time such technology has been used in a wristwatch, although its use is not patented exclusively to Richard Mille.
Polo is a dangerous sport. Hard knocks are a regular occurrence. It's a very elegant game but also a contact sport
The watch's case is also tough, durable and extremely light – in Carbon TPT. This special material is difficult to make as it consists of 600 layers of parallel filaments obtained by separating carbon threads in the machinery of Richard Mille's in-house atelier. The double baseplate and bridges of the watch's movement are also made in Grade 5 titanium.
The beating heart of RM 53-01 is also designed to withstand shocks, the maison says, citing how the calibre suspended within the case can resist shocks of over 5,000 g's.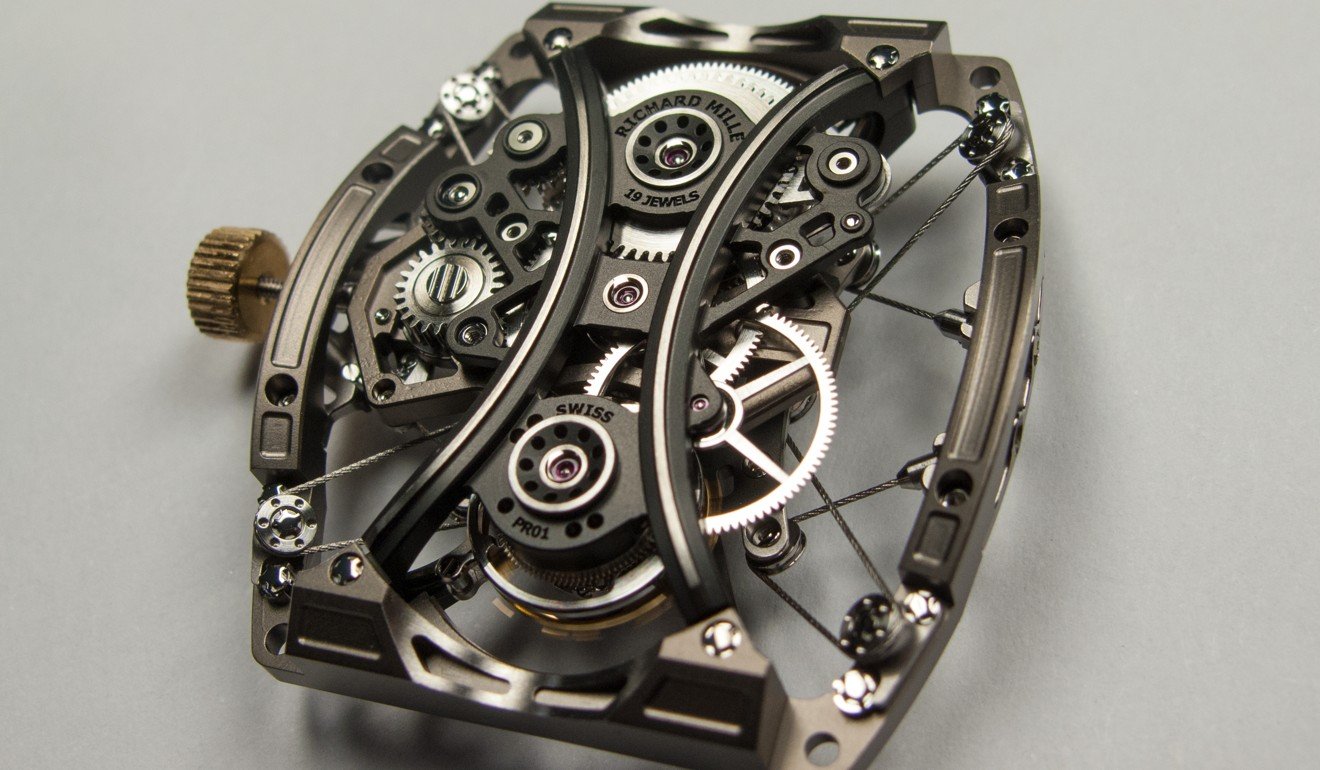 The highly skeletonised calibre also features two braided steel cables that hold the baseplates in place and give the watch a modern and sporty look. The watch's fast-rotating barrel now has an enhanced performance that backs its 70 hour-power reserve.
Only 30 pieces of the RM 53-01 will be available, and each costs HK$7.2million.
Richard Mille launches world's lightest split-second chronograph at SIHH 2017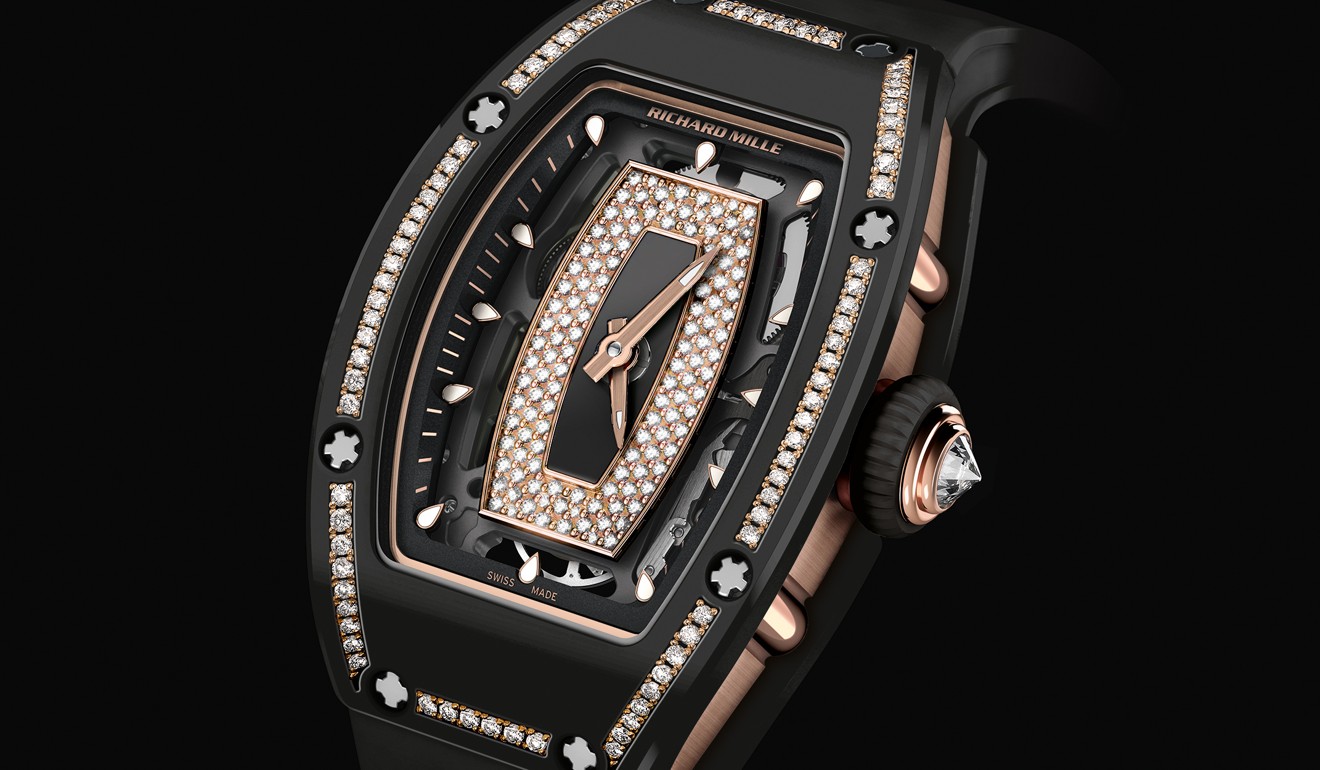 Richard Mille has also unveiled a women's watch, the RM 07-01, which highlights the maison's know-how of gem-setting in black TZP ceramic. The case requires painstaking polishing for an elegant matt finish.
As ceramic is a brittle material, it is no easy feat to set the ceramic bezel with diamonds. The stones are set on red gold prongs, each only a quarter of a millimetre wide to create a rare combination of a diamond-set ceramic watch.
As the modern brand continues to push the boundaries of movements, materials, and craftsmanship, Richard Mille's innovative timepieces are in a league of their own.
Want more stories like this? Sign up here. Follow STYLE on Facebook, Instagram and Twitter