Customers venturing into the latest Tiffany Style Studio store in Covent Garden, London since July are in for a fun surprise: a vending machine fully stocked with the brand's signature fragrance in various sizes. Punch in your selection, swipe your credit card and see the machine gently carry it down to the bottom for you to pick up.
The vending machine is just one part of an innovative retail experience offered. There is also a personalisation station (called #MakeItTiffany) where customers can draw whatever design they fancy on an iPad and have it copied directly onto their new Tiffany swag. Getting your initials engraved is so 2017.
Can the man who made Coach a fashion icon rejuvenate Tiffany & Co.?
To complement the store's new layout is a selection of the brand's Everyday Objects collection displayed on Instagrammable wooden crates. The store also has plans to host a range of immersive experiences, from styling sessions to performances. "It's not so much of a hard sell in stores," says Reed Krakoff, Tiffany & Co.'s chief artistic officer. "People want to be entertained to some extent; they want to be enriched at the same time and not just shop."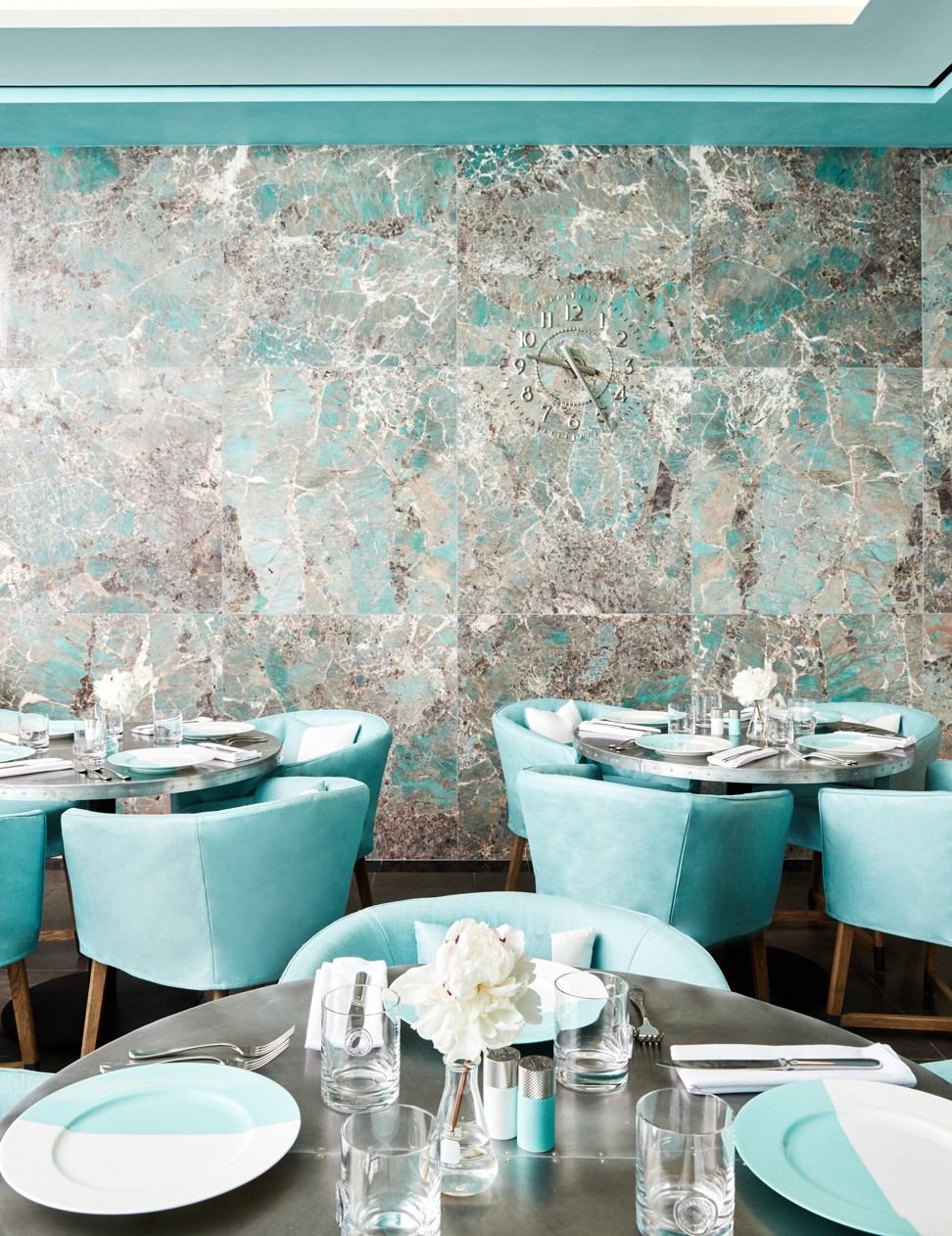 Tiffany has become a master at creating experiential spaces for its clients. Today's Holly Golightly is not just interested in peering inside a Tiffany store through a window while standing on the street, nibbling on a croissant.
You will probably find her on the fourth floor of the same iconic flagship store on 727 Fifth Avenue, seated inside The Blue Box Café, sipping artisanal coffee while snacking on seasonal dishes made with regionally sourced ingredients. She will be updating her followers every mouthful along the way via Snapchats and Instastories.
The cafe, which opened on November 10 last year, is another example of how brands are placing their bets on customers wanting experiential spaces.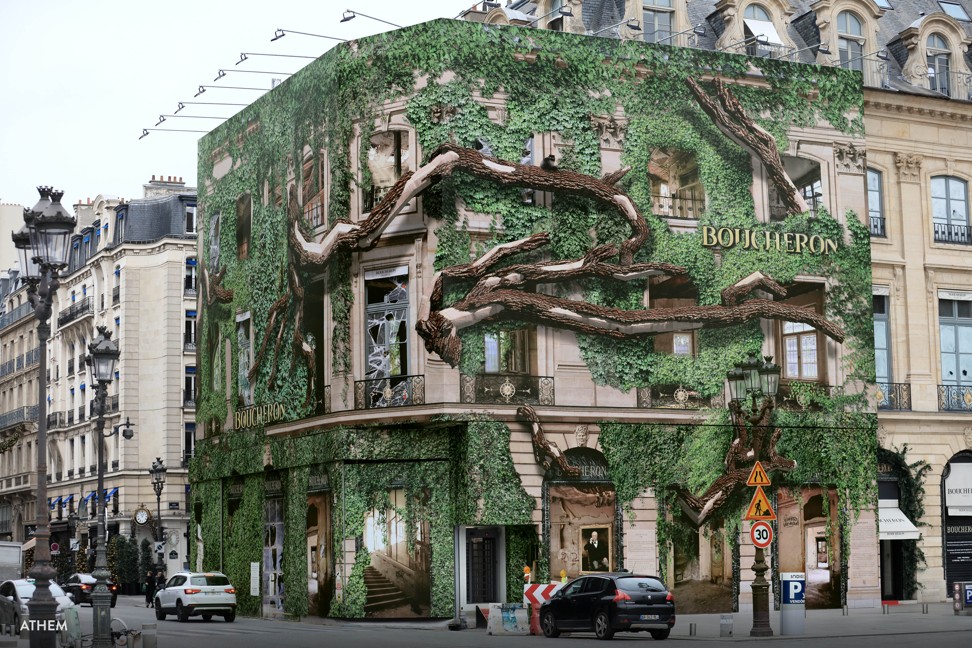 Boucheron, Cartier and independent watch brand RJ are also betting that the future of retail is to treat boutiques as more than a place to shop. They are becoming a destination.
Part of the reason brands have focused on creating experiential spaces is rooted in the rise of the internet as a research tool and the convenience of online shopping.
"In-store retail has to work quite hard these days, much harder than they used to," says Emilia Mason, retail design director at FITCH, an international global retail and brand consultancy group. "Customers are savvy and they now know what they're looking for and they know what they want. And it's so easy for people to research and compare items online without having to walk into a store that stores now need a reason to get people to cross the threshold.
SIHH 2018: Royal Oak continues to fly flag for Audemars Piguet with RD#2
"There's a bigger emphasis on experience-driven retail offerings in the physical realm more than 10 years ago, and these offerings are designed to encourage dwell time in stores."
Cartier is testing the boundaries of its retail experience. In October last year, the brand unveiled its pop-up gallery, named Tank 100, within its Roppongi Hills boutique in Tokyo, to celebrate the centenary of its Tank collection. The main room, called "Tanktheque", featured artwork and technology as part of its core experience.
"It was both a library and a discotheque," explains Cartier CEO Cyrille Vigneron, who describes it as a "test case" for the brand.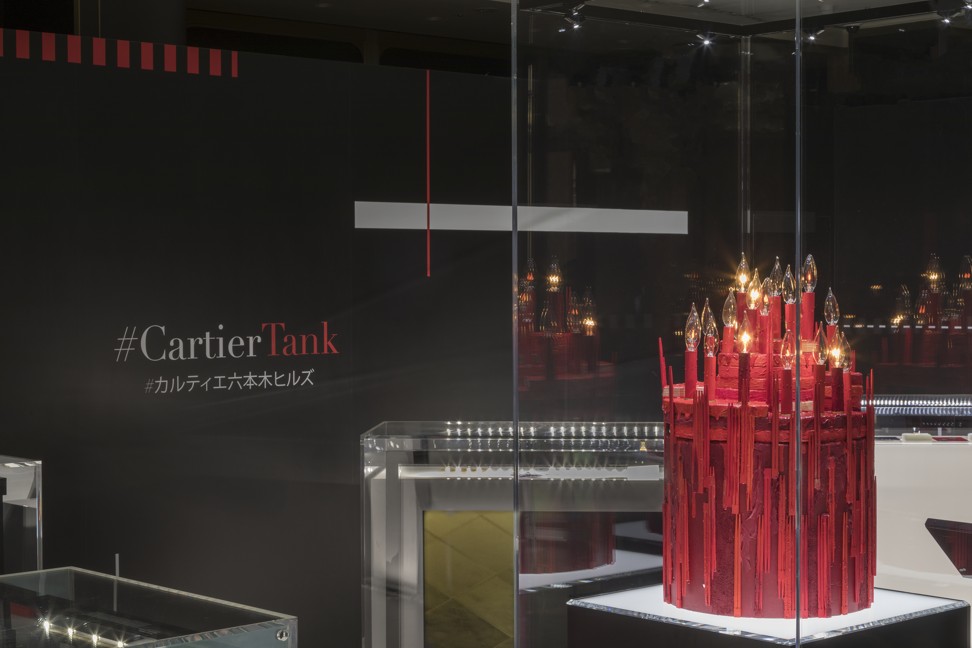 The space featured a gigantic red installation inspired by Venetian glass chandeliers that was shaped like a formidable castle and topped with 20 lit candles. The artwork, HYAKUNEN no fuuu.: one hundred years of fuuu by Shingo Katori, was surrounded by displays showcasing the rich history of the Tank as well as digital signboards playing futuristic video works by Parisian artist unit Golgotha. iPads with online shopping options were available for visitors who wanted to buy pieces from the Tank collection – as well as any other item from Cartier's entire collection. After the pop-up ended, it was turned back into a retail store, but there are plans to continue using it as a designated space to hold future pop-ups.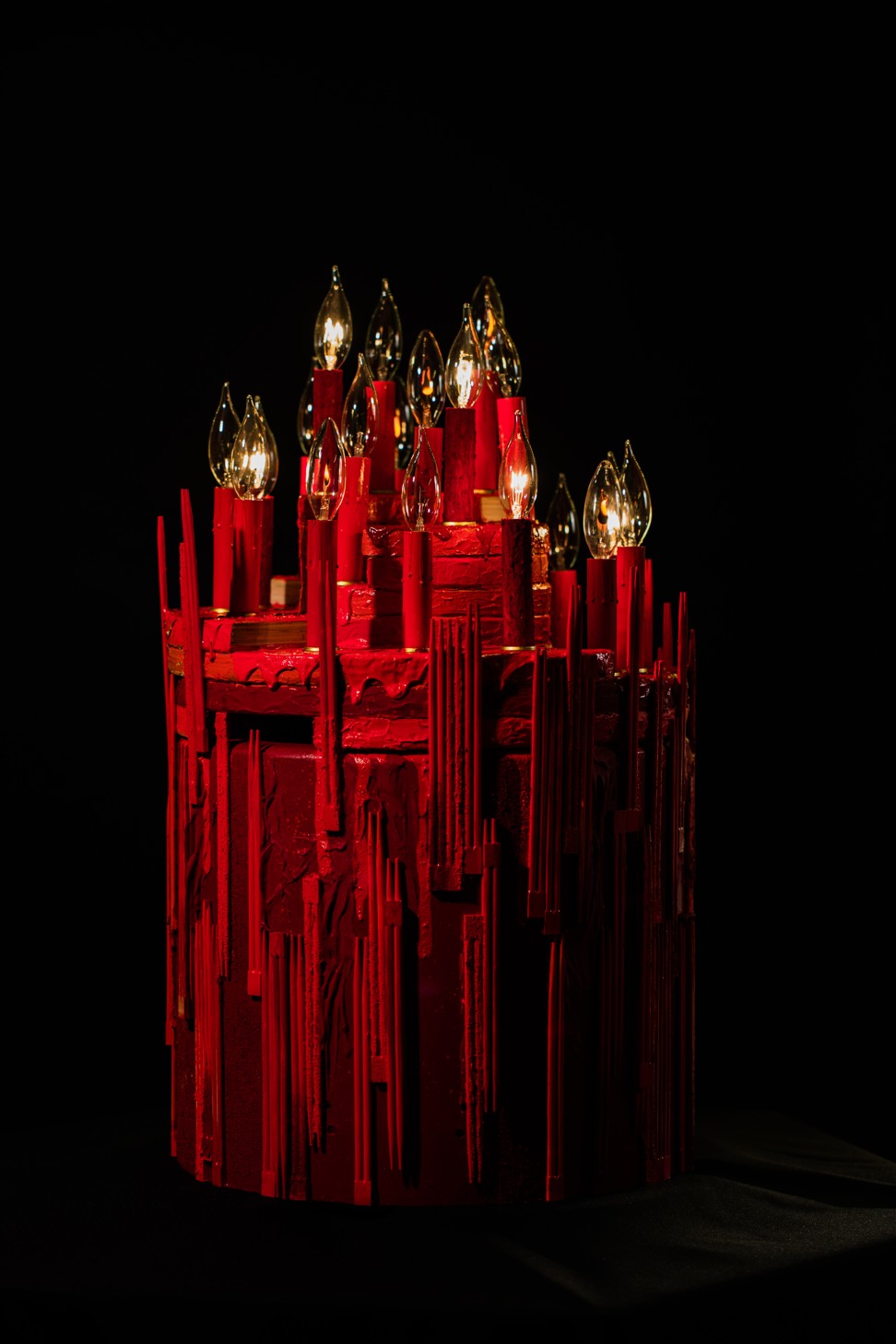 "It was a very good hybrid between event space and retail store," Vigneron says. "This is how the new retail [strategy can] totally integrate digital communication and e-commerce as an experiential space."
This approach to retail has seen luxury brands rethink their approach to how they create and curate their stores to better suit the demands of the modern consumer. "The lines are blurring between bricks and clicks," Mason says. "I think for retail today, it's not about e-commerce or physical. It's not channels versus touch points. It's actually a collection of touch points and they're physical, human and digital."
How high jewellers are meeting today's changing demands
The term "touch point" describes any time a consumer and a retailer come into contact with each other, whether it is through a print ad, a tweet, or a shop window display. There's a new buzzword to describe this new phenomenon: omnichannel.
"Ten to 15 years ago, the word didn't actually exist," Mason says. "Within an omnichannel retail experience, you would have 2D, 3D, digital, user experience, user interface and strategy – they're all intrinsic and they feed into each other."
It's not so much of a hard sell in stores. People want to be entertained to some extent; they want to be enriched at the same time and not just shop
Companies such as Shilla Duty Free and Watchbox are turning to state-of-the-art technology to enhance their customers' experience. The Shilla Duty Free store at Incheon International Airport in Korea, for example, has installed a "Beauty Mirror" that uses augmented reality technology to allow customers to virtually apply and try different make-up products, from foundation to lipstick. It can also can help shoppers find products that are most suitable for their skin tone.
Watchbox, an e-commerce platform where people can buy, sell and trade pre-owned luxury timepieces, uses its own augmented reality feature in its mobile app. The function allows potential buyers to see how a specific timepiece will look on their wrist. It works by printing out and putting on a virtual try-on strap, which comes with a pattern that corresponds to the virtual reality function on the app. The result is a better-informed consumer.
Boucheron's flagship store in Place Vendôme, which is under renovation, is putting omnichannel at the forefront.
"I'm totally sure that omnichannel is necessary and we have to run for it, which will be one of our major projects for the years to come," confirms Hélène Poulit-Duquesne, CEO of Boucheron.
"You need a brick-and-mortar and you also need to have online, because clients can select the information [for a product], prepare for the buying and then go to the store. They're always switching offline and online and you have to adapt to that."
The brand has tasted success selling pieces from its fine jewellery collection online, although its high jewellery collection is still very much reserved for a more intimate, offline platform.
"When it comes to high jewellery, you will also need the relationship with the salesperson, even with the whole team," she says. "They want to have a relationship linked to the brand. They want to be reassured even for payment, so I think that for high-end pieces, [the transition] will be a little bit slow."
Boucheron film reimagines 'Cinderella' to mark its 160th anniversary
This, reckons Vigneron, is tied to not wanting to regret an online purchase. And as everyone knows, in the world of high jewellery and watches, the price tag can come loaded with zeroes, upping the stakes even more. No one wants to realise, seven to 10 working days later after clicking 'confirm purchase', that they have bought their new watch in a wrong case material or – heaven forbid – it has got lost in the mail.
"If you buy cosmetics and make a mistake, it's not expensive [to rectify it]. If you buy a dress, you can usually return it," Vigneron explains. "When it comes to watches and jewellery, people want to go and try it on, so at some point in their journey they come to a store to try it on and see how it is."
It has become even more important for brands to make sure their brick-and-mortar offerings capture the imagination of the consumer who has done their homework and researched the brand and its products online before walking through the door. So when clients enter a store, brands need to make sure they can capture their interest and prolong their stay via means not available online.
Boucheron is upgrading its flagship store for better-informed clients. The store, which is set to reopen in early 2019, will be strongly inspired by the brand's heritage.
"We always pay tribute to Frédéric Boucheron and always dive into our archive to reinvent Boucheron," Poulit-Duquesne says. "We decided to rejuvenate the building, Hôtel de Nocé, which was built in 1717 – as if it was again in 1717. It's a pure, historical, patrimonial renovation of the building. And inside, we put the new Boucheron."
The design concept, spearheaded by famed architect Michel Goutal and interior designer Pierre-Yves Rochon, is to make the space "more than a boutique". Poulit-Duquesne says, "You have to feel like you're in the family home of Boucheron."
The same approach to creating a more experiential space as added value is echoed in Audemars Piguet's arsenal of AP Houses.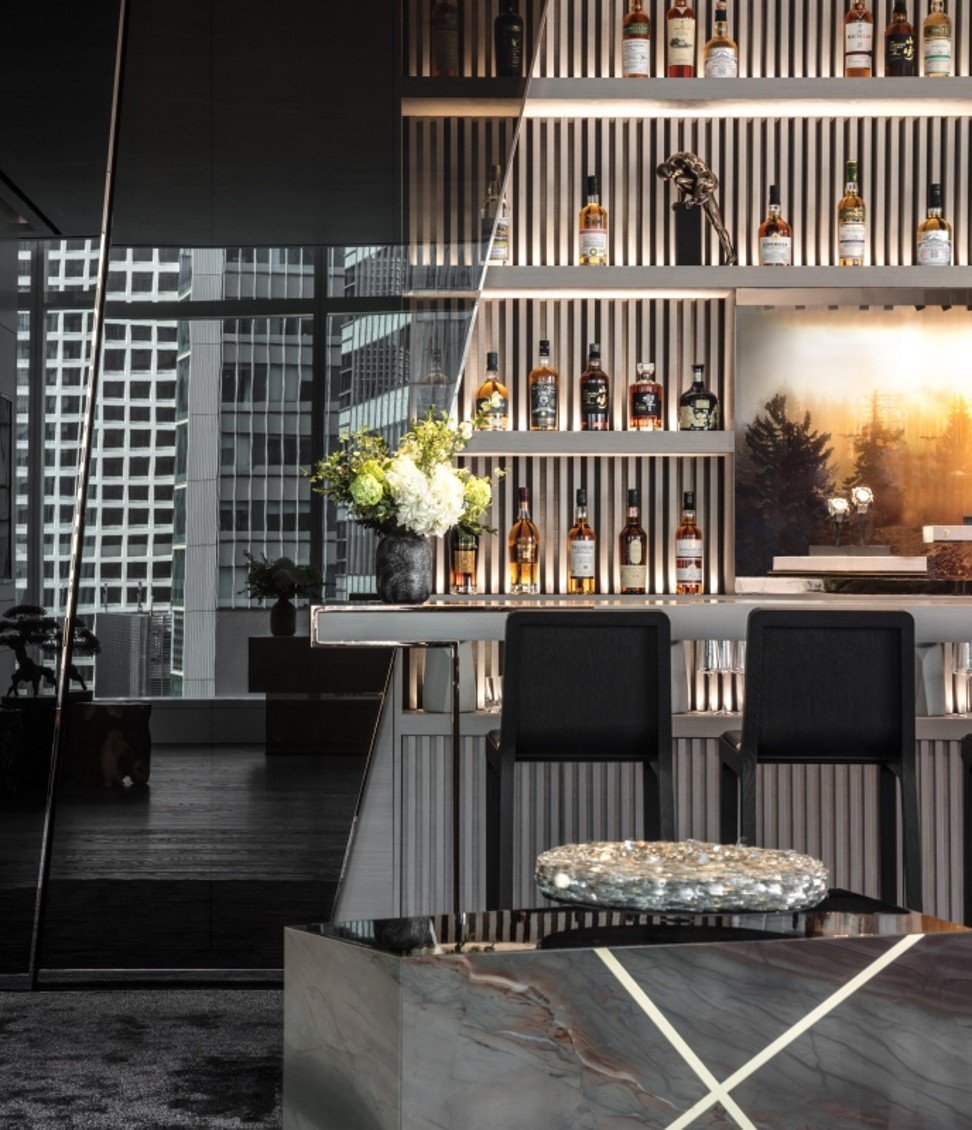 The AP House, which aims to elevate lifestyle to another level, is designed to be an "authentic home away from home". The first AP House was launched in Hong Kong this January, followed by Madrid, Milan, New York and Munich. Its next location will be opening soon in London.
Open to the public, the AP House in Hong Kong is tastefully decorated with a neutral colour palette. Sofas dotted across the room, as well as a bar and a dining area, make the space warm and inviting. Guests can entertain their friends, relax or hold a business meeting. AP fans can even take watches in to schedule for a repair.
Cartier CEO Cyrille Vigneron asks what 'bold and fearless' means today
"There's no obligation to buy a watch," says François-Henry Bennahmias, CEO of Audemars Piguet. "You can take a seat, relax and chill out, if that's how the mood takes you."
However, if people do want to, they will have exclusive access to AP House's guests-only timepieces, like the new Royal Oak Offshore Selfwinding Chronograph in pink gold and limited to 100 pieces.
Independent watch brand RJ, too, is investing to provide a 360-degree lifestyle solution to clients. For them, the answer lies in changing the way a physical retail store is run.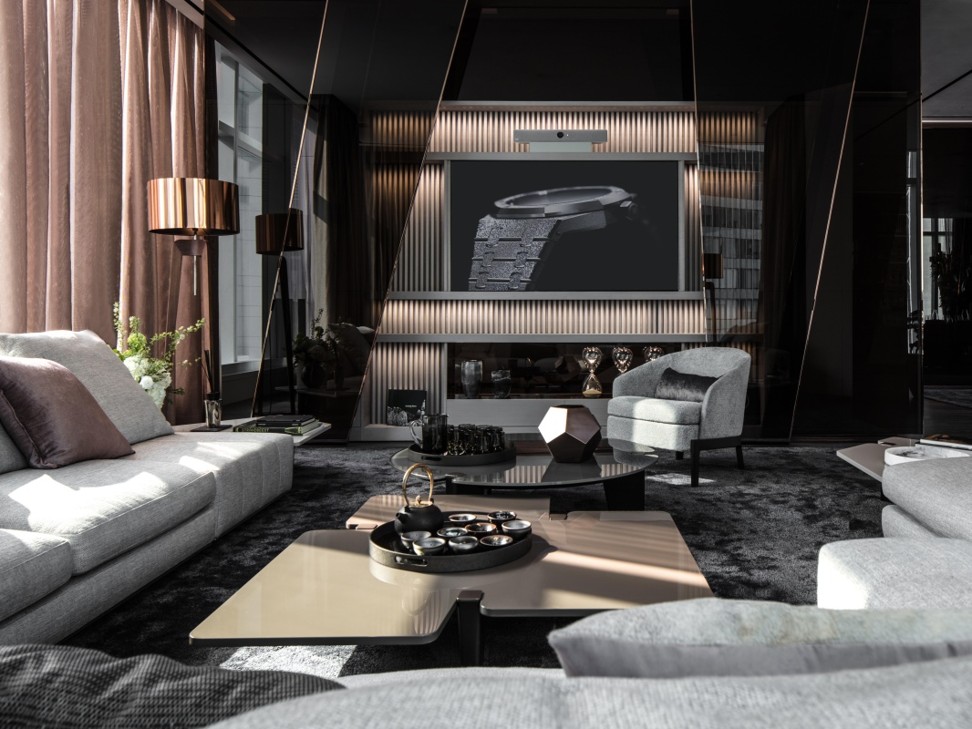 "No one can deny that e-commerce will take a very important part in the business in the coming years," says Marco Tedeschi, CEO of RJ. "The boutique experience will change because the new generation doesn't want to have a formal selling ceremony like the previous generation."
Its flagship store in Geneva, dubbed RJ studio and located below the maison's headquarters, is a testament to this new approach.
There's a bigger emphasis on experience-driven retail offerings in the physical realm more than 10 years ago, and these offerings are designed to encourage dwell time in stores
"We don't want to think of the boutique as a boutique. It's a place where life happens," Tedeschi says. "You go to the RJ studio to live an experience."
Unlike other watch brands, the boutique will also sell a range of lifestyle products including high-end electronics such as headphones, artworks and accessories. The idea is to provide alternatives that can complement the client's lifestyle, making it a well-rounded destination to find something new, niche and interesting.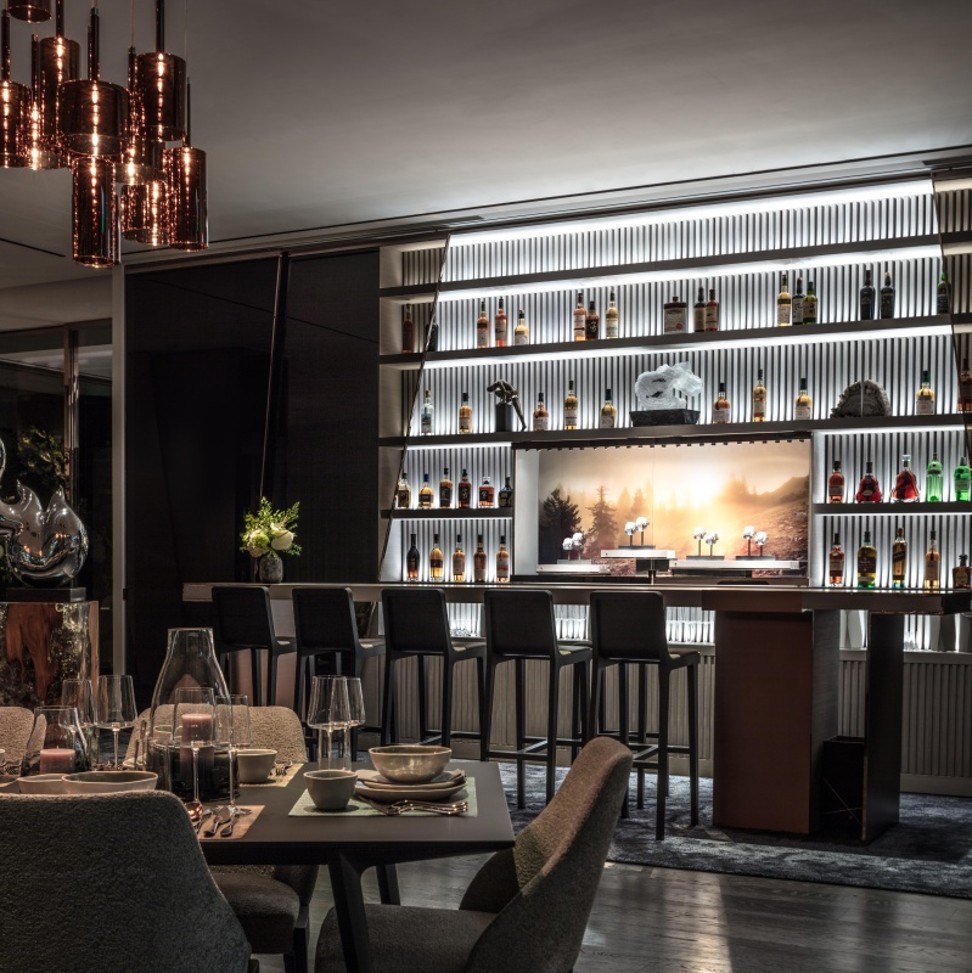 "[Consumers] want to have more experience," Krakoff says. "In our new store concept, there are many more ways to encounter design – it's not just flat cases where you look down.
"You can wander around the store and get ideas on what is interesting to you. Encounter different bits of information about the collection, the company, what we do and how we do it."
Vigneron says, "[It is important to have] a combination or hybrid of digital media, retail experience and online sales. How this will be shaped is not totally known, so we have to be present on both."
He adds, "Now, they have more occasions on digital media to see and ask their friends what they think. So more and more, they are coming to the store to have a surprise – not to find what they know, but to find what they do not know."
Cartier Women's Initiative Awards want to empower more female entrepreneurs
What other brands are doing to spice up their retail experience:
Fondation de la Haute Horlogerie
The FHH launched its own mobile app just a few months ago, along with eight leading watch brands including A. Lange & Söhne, Piaget and Officine Panerai. The app, called Watch Live, is intended to better educate its sales associates, but is also open to the public to use. Users can learn more about the watch brands featured in the app, as well as play games to test their knowledge of watches.
Harry Winston
Fans of Harry Winston can keep a petite-sized Winston Garden with them in their pocket wherever they go. Users "enter" the garden via a QR code, which they scan on their mobile device. Once they enter, they can ramble through the garden by tapping the dots located throughout, or by tilting their phone, to view some of Harry Winston's signature collections (like the Lily Cluster and Sunflowers) featuring floral motifs. Once users pick their favourite pieces, they can schedule an in-person viewing.
Samsung 837
Located in the heart of the bustling meatpacking district in New York City, the Samsung 837 (which opened in early 2016) is more an experiential centre than a showroom. There are VR (virtual reality) gaming stations, a VR theatre, an AR (augmented reality) emoji booth (where you turn yourself into an emoji), photo booths, and photo-taking workshops. It is also an event space – Janelle Monae performed live in late August to celebrate the retail launch of the Galaxy Note9.
Want more stories like this? Sign up here. Follow STYLE on Facebook, Instagram and Twitter