Arthur de Villepin comes from an artistic family. His mother is a sculptor and his sister is an artist, while his father is a lover of art who enjoys access to the greatest artists by virtue of once being prime minister of France. De Villepin is often asked whether he will become an artist. However, while he is an avid admirer, he sees his own role as a facilitator rather than a creator.
Which luxury watches do elite sports stars like Rafael Nadal prefer to wear?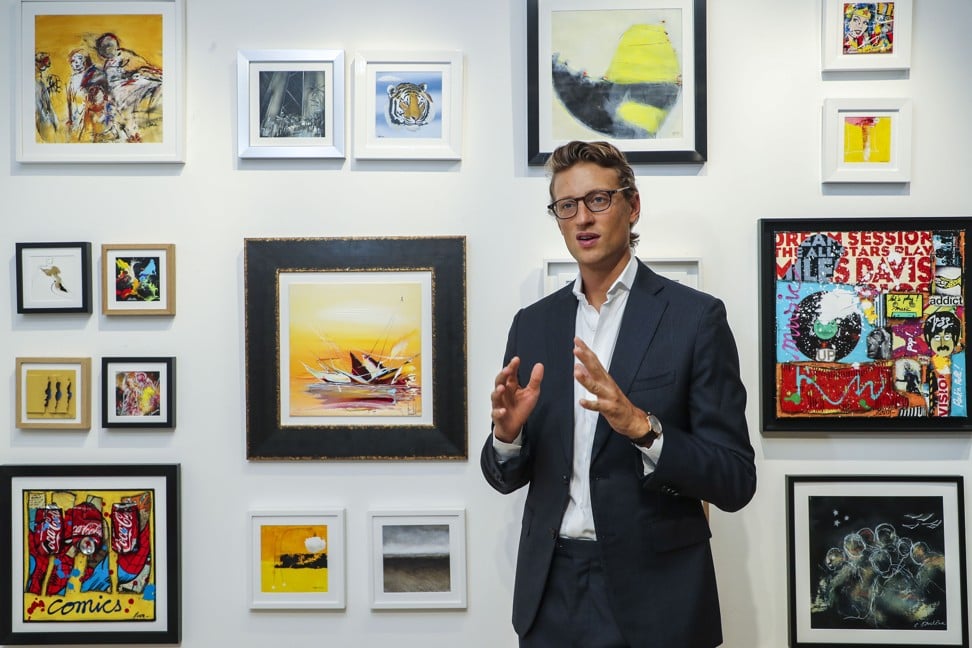 We should be able to control time in a way, and to give it a direction and a vision we will not regret
De Villepin is the founder and CEO of the Art de Vivre Group in Hong Kong. When he arrived eight years ago, he co-launched his first company, Pont des Arts, combining art and wine. De Villepin also assumed the responsibility of developing YellowKorner, a leading gallery in photographic works, in Greater China. Rising to the leading position at Art de Vivre also meant overseeing Carré d'Artistes, a gallery that collects paintings and sculptures.
How Chinese actress Zhou Dongyu rose from rookie to starlet – and misses time with her family
De Villepin is struck by the lack of seasons in Hong Kong such as those one enjoys in Europe. "In Hong Kong, we may have seasons like the rainy season, but generally the sun comes up and goes down around the same time throughout the year. When summer comes in France, you have the sun until 10 or 11pm," he says.
Why Sean Lee feels time can be 'earned', like money
"Having evenings like that improves the quality of life, where you can enjoy the sunset while having dinner. It gives you a completely new appreciation of life and its moments."
As a young man in boarding school, de Villepin remembers the weekends fondly. From leaving the school grounds by bus on Saturdays, until 6am on Monday, he was free to spend his time the way he wanted. Every minute and every hour counted, he reminisces, but concedes that the way people spend their time has changed, as well as the perception of it.
Did a Chinese buyer pay a world-record US$3.88 million for 'The Asprey' Patek Philippe watch?
"I remember thinking as a kid how regretful it was that we no longer wrote letters by hand. It took more time to communicate, but in those moments we concentrated more on the message. Nowadays, if you don't respond immediately to your WhatsApp or emails, and wait until the next day, you have to say 'so sorry for my late reply.'
"Time has this huge power of making us forget sometimes the important things in life," he adds. "We should be able to control time in a way, and to give it a direction and a vision we will not regret."
Want more stories like this? Sign up here. Follow STYLE on Facebook, Instagram and Twitter