Why Netflix's Paava Kadhaigal – a shocking anthology about honour killings starring Anjali and part-directed by Gautham Menon – is set to be a game changer in Indian cinema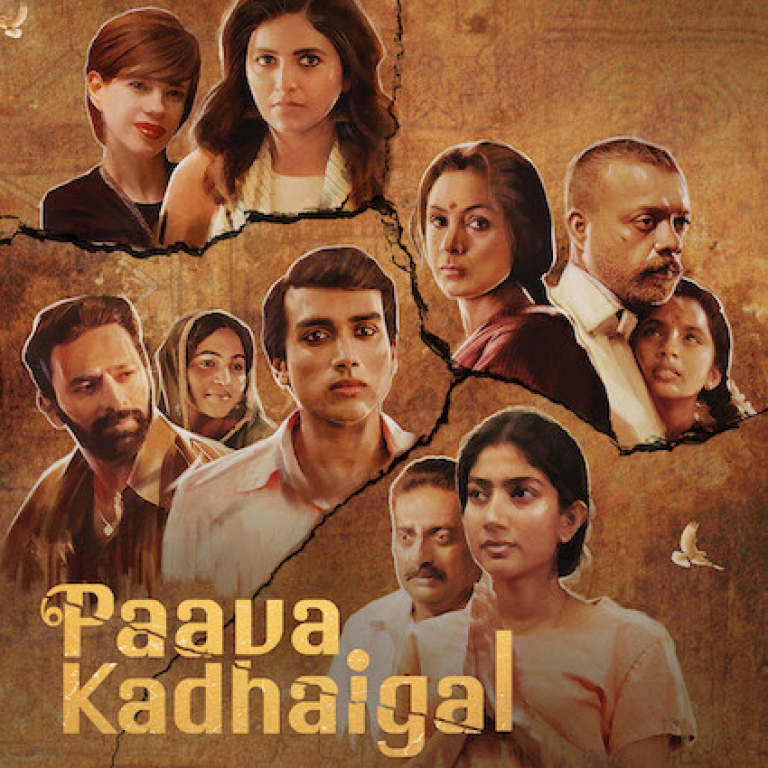 Avid watchers of Indian cinema have been dying to watch Netflix India's latest project – not least because it stars some of the country's most under-utilised acting talents and is helmed by several award-winning directors, including Gautham Vasudev Menon and Vignesh Shivan.
Paava Kadhaigal (Stories of Sin in English) sees Anjali, Kalidas Jayaram, Kalki Koechlin, Prakash Raj, Sai Pallavi, Shanthnu Bhagyaraj and Simran, among others, portray four different heart-wrenching stories in the movie, which will begin streaming on Netflix from December 18.
The deep dive into the prevalent social ill of honour killings is set in rural Tamil Nadu. The four, half-hour movies knit into a larger feature, and it's a gut-wrenching exercise to watch the details of stories taken straight from the headlines.
Every year, honour killings make news around the globe: "Outcry in Iran over honour killing of 14 year old girl" (May 2020); "Suspected honour killing of 21-year-old woman sparks Palestinian protests" (2019); "Newly married Christian man beaten to death in honour killing that shocks southern India" (2018); "Teenager's body found in fridge in suspected London honour killing" (2017) – and on and on.
But how does one translate a taboo, tabloid-worthy topic into a watchable movie?
For one, in the age of Netflix and Covid-19, which has closed many cinemas, directors needn't concern themselves with box office ratings, giving a controversial topic like the one in Paava Kadhaigal – the thorny subject of family members killing their own for the sake of honour – more room to breathe.
The genesis of the project harks back to 2014, when Netflix announced it planned to invest in regional Indian movies, albeit mainly romance and love stories more in the vein of an Indian version of Paris I Love You or Valentine's Day. It's therefore quite a leap from Netflix's originally promised films to the intense half-hour shorts of Paava Kadhaigal.
However what makes it so watchable is that the profound pain of the victims – and the perpetrators – is so nimbly and thoughtfully handled by Menon and his co-directors – something that's especially important given that traditionally, Indian audiences traditionally escape their own harsh realities by heading to cinema halls to watch valiant heroes and beautiful leading ladies.
What's more, there is much bravery on the part of both Netflix and the cast in inviting audiences to watch one of the country's more iconic actresses drown a child.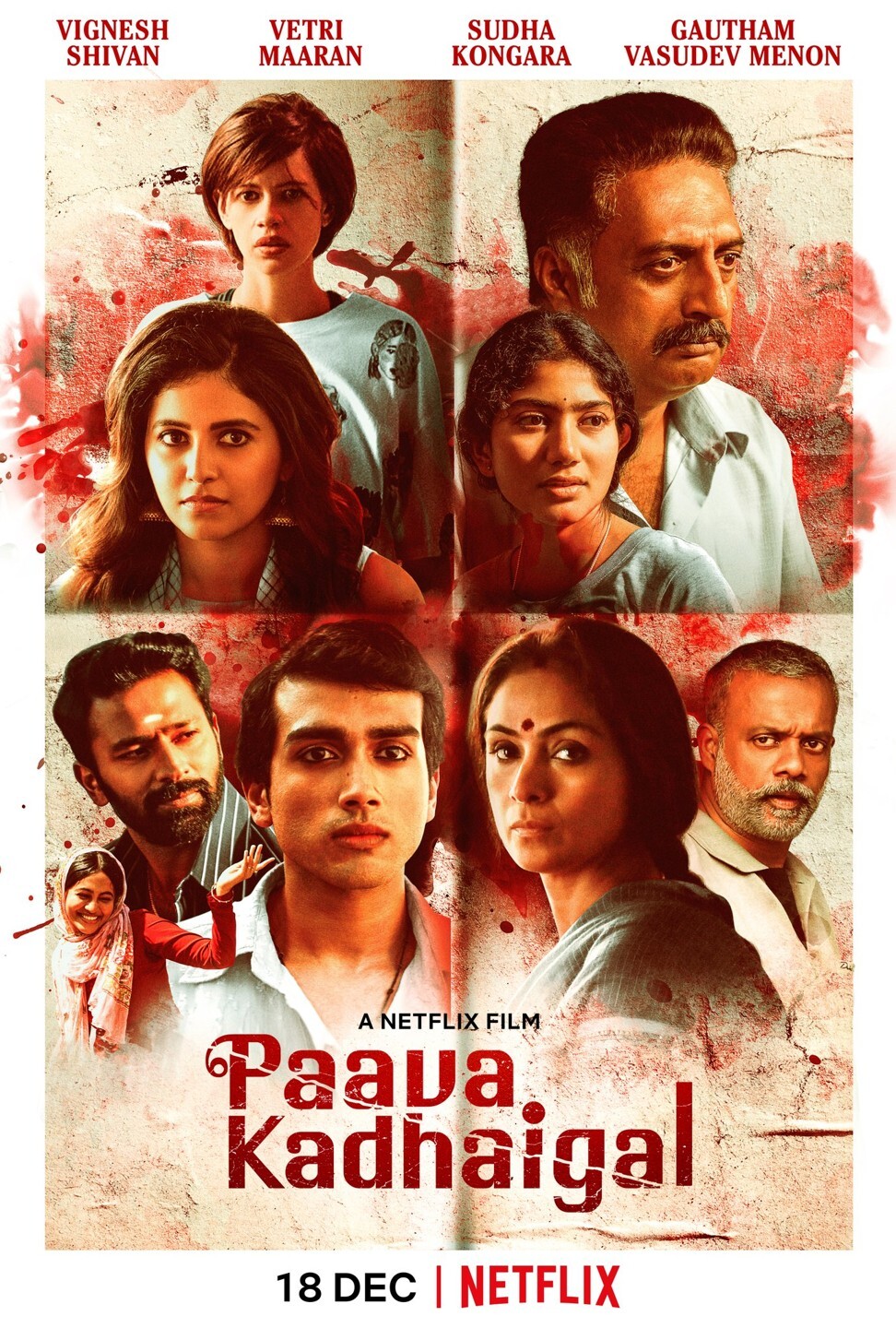 It's for this reason that the Netflix model is such a welcome alternative for art house directors and story tellers, removing the pressure of opening weekend ticket sales and the fiscal responsibility of filling seats.
The film's directors, Sudha Kongara, Gautham Menon, Vetrimaaran and Vignesh Shivan, apparently jumped at the chance to tackle the tricky topic in their own distinct ways when they were first approached by Netflix. As Vetrimaaran explained to Film Companion: "For me, writing stories around a family, within a family, was challenging, and there are certain areas that I thought I could explore better."
The result is a film that isn't the least bit preachy. There's dark humour in one narrative, empathy in another, profundity and devastation in all. One director even admitted during an event organised by Netflix that they sobbed till 3am when they first read the script.
Unlike the heady glamour of Mumbai musicals, or the low-hanging fruit of reality television ( Indian Matchmaking , The Fabulous Lives of Bollywood Wives or What The Love? With Karan Johar), Paava Kadhaigal isn't an easy watch, especially for those not used to Tamil cinema and the stark reality it often portrays.
The urban-educated directors are clearly pioneers when it comes to portraying the intimacies of village life and the mindset of those living in difficult circumstances – admirably, all four stories grasp for understanding rather than descending into a soapbox rant.
"I think all the four filmmakers have researched a lot on this," Sudha Kongara told Film Companion. "It took me six months to write it, and each of us, at the back of our heads know that this thing has been in society, so it's not that we just went in there."
Amid social distancing and continued global lockdowns, the film's gritty subject matter may not be of instant appeal. But the fact critics are already heaping praise on the film for its importance in the pantheon of Indian film greats should be enough for even the most timid viewer to give it a go. After all, if you can't take the heat, well, there's always Love Island Australia.
Paava Kadhaigal streams on Netflix from December 18
Want more stories like this? Sign up here. Follow STYLE on Facebook, Instagram, YouTube and Twitter .

Anjali, Simran and Sai Pallavi all star in Netflix's gritty new Tamil language drama Paava Kadhaigal, or Stories of Sin, that aims to help audiences understand the realities behind the gory headlines