How Hong Kong fine dining finally got green: from 'conscious dining' restaurant Moxie to Mora's 'bean-to-table' concept, the city's top chefs are embracing sustainability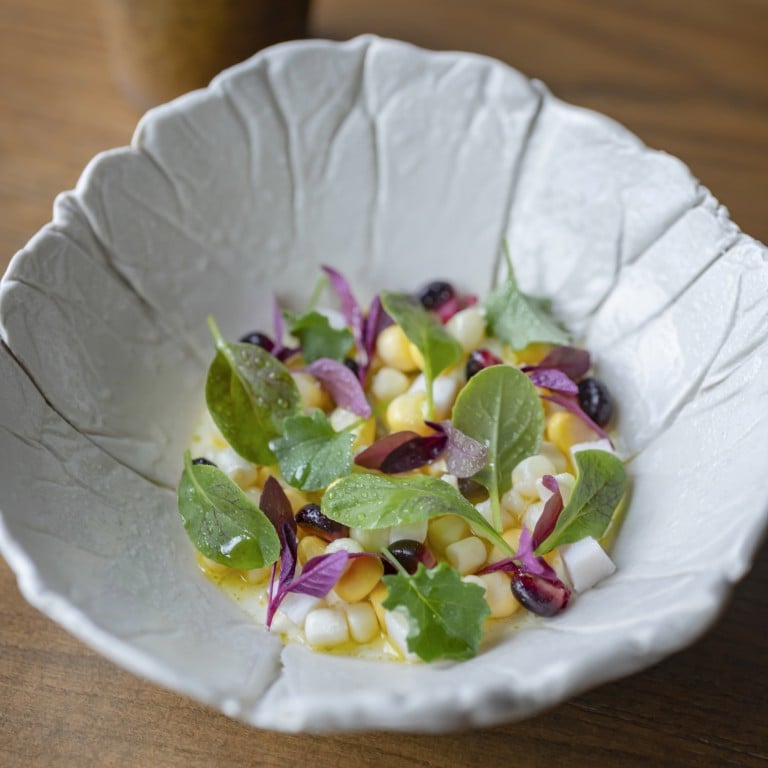 Although Hong Kong may not be in the vanguard of sustainable practices, some of its most notable chefs are taking action and leading the way locally in the hope of inspiring others. Because they realise more than anyone how fragile our food sources are – and how important it is that they continue to survive and thrive.
As well as changing the ways things are in their kitchens and supply chains, many of the most committed chefs now realise the role they can play in educating diners, whether through the food choices they make, what they do and do not serve, and where and how ingredients are sourced. Sustainability efforts are being driven by this trickle-down effect.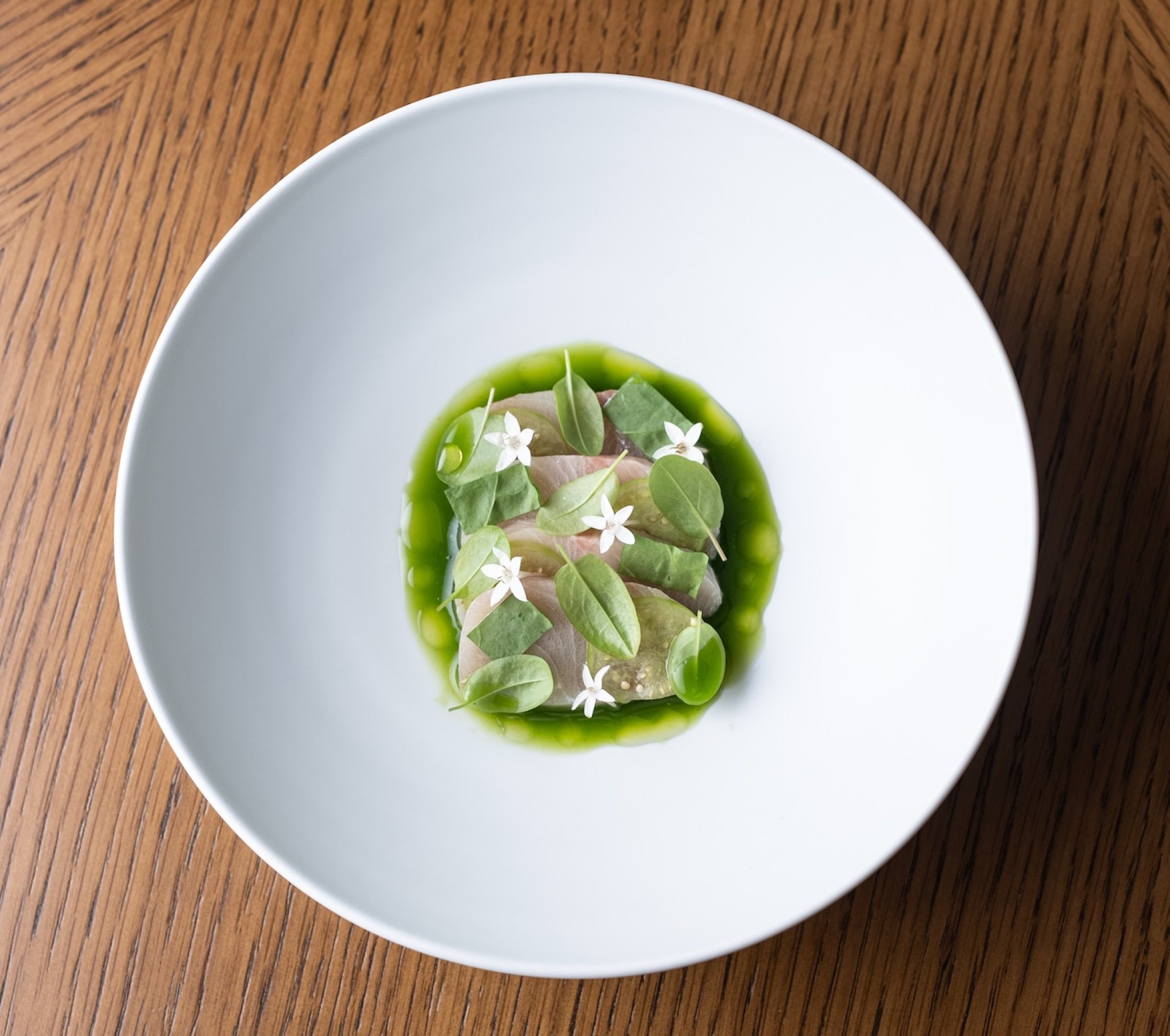 Take Richard Ekkebus, culinary director at The Landmark Mandarin Oriental. Well known locally and internationally for his commitment to sustainability, Ekkebus created a seven-point manifesto for the hotel's French restaurant Amber, focused on minimising harm to the planet, and environmental, social and governance (ESG) performance.
A key element of this is sourcing.
"We prioritise sourcing from predominantly organic local and regional farms to reduce the carbon footprint. This fully traceable, sustainable, regenerative, organic, local or regional sourcing of ingredients is one of the key initiatives that sets us apart from most restaurants in Hong Kong," says Ekkebus.
Local sourcing also provides investment in the local economy, helps establish thriving food networks and protects Hong Kong food heritage, he adds.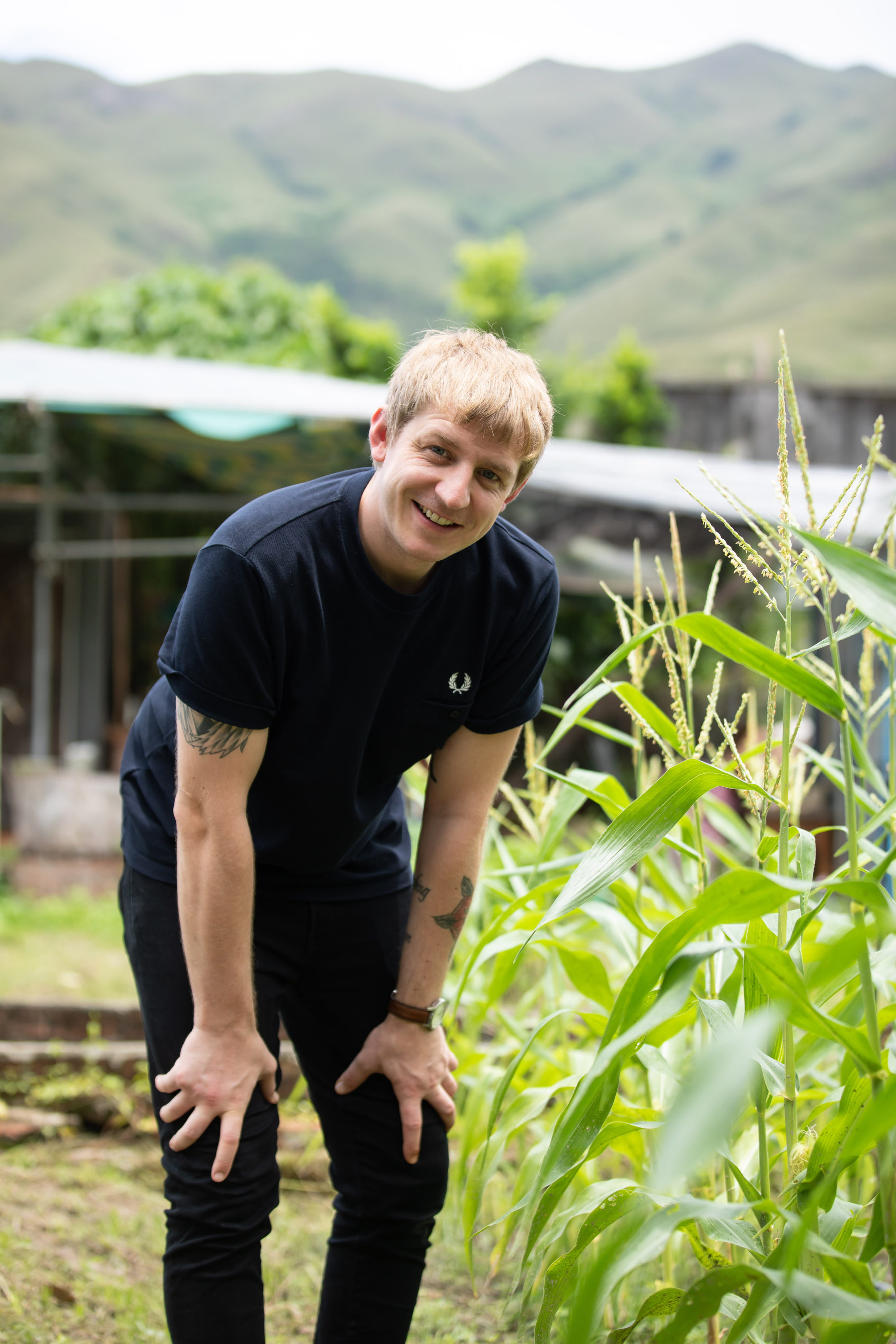 Roganic Hong Kong in Causeway Bay also
has a clearly defined multi-point sustainability strategy
. "We always try and look at new avenues to make us more sustainable," says head chef Ashley Salmon. "With a focus on local and sustainable ingredients, we present a city-centric take on the farm-to-table dining experience." Salmon pledges a complete commitment to provenance and traceability of ingredients used.
Focusing on regenerative sourcing from local and regional farms is Michael Smith of Moxie, a young "conscious dining" restaurant in Central's Alexandra House. Going beyond simply maintaining the status quo, regenerative farms take the sustainable focus further by actively implementing practices to restore the environment.
Smith prides himself on creating gourmet dishes based around the seasonal produce available from the farms he works with, such as the smoked stracciatella with pickled plums and maple vinegar featuring pumpkin, okra and winter melon all grown in Hong Kong.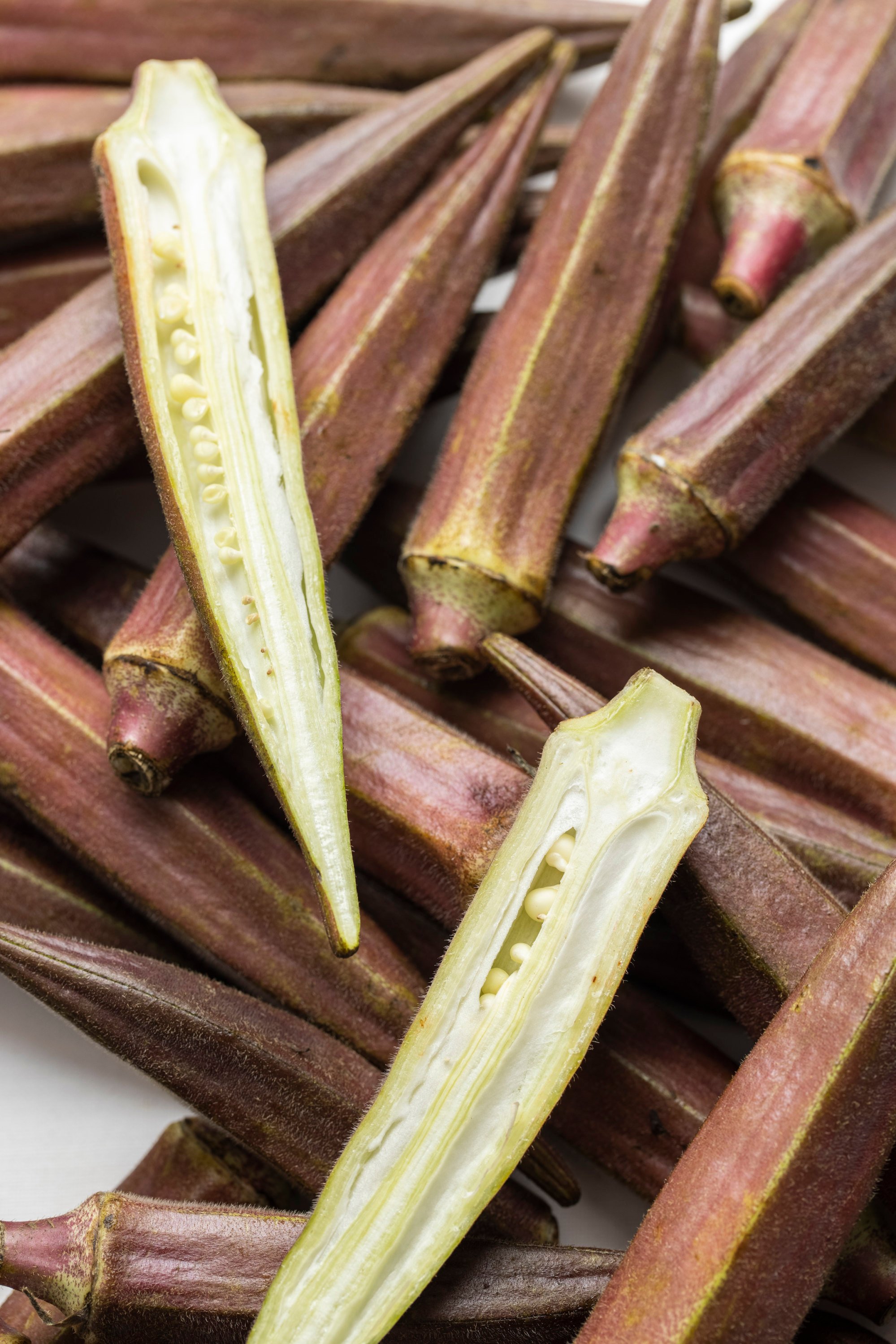 "Fostering relationships with our farmers has also led to other benefits, such as our improved composting system with Farmhouse Productions collecting our raw vegetable scraps, coffee grinds and eggshells twice per week," says Smith.
Vicky Lau is another chef leading the way. Better known for helming Tate Dining Room, the chef had a clear sustainable vision in mind when she opened her latest venture, Mora, a "bean-to-table" restaurant at which the humble soybean is the star. All ingredients are sourced sustainably, from the wine to the non-GMO soybeans.
"Mora's sustainable practices include producing soy products such as tofu in-house, sourcing from local suppliers, using premium filtered water instead of bottled water, and promoting a paperless policy," she says.
Supporting the reduction of meat consumption – the source of nearly 60 per cent of all greenhouse gasses – also plays a role for Lau. "Described as a superfood, tofu is a more sustainable protein substitute to meat, rich in essential minerals like calcium, phosphorus and magnesium," she added.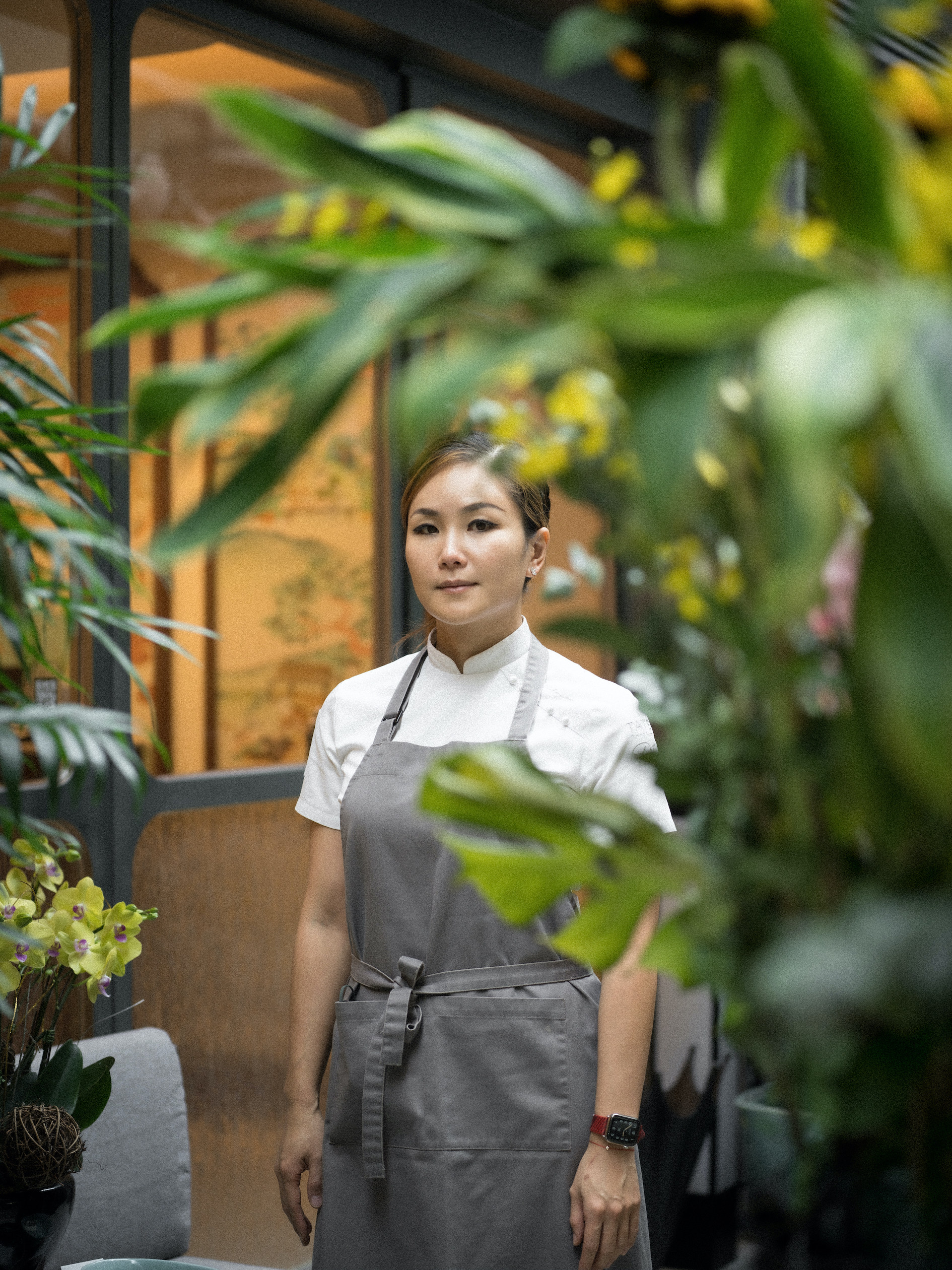 Hong Kong diners are renowned for their love of seafood – another key area of action for Amber. "All our seafood is sourced through suppliers who deliver seafood harvested using sustainable techniques, with no negative impact on the environment," says Ekkebus. This includes using seafood caught via line fishing and hand diving, and not purchasing fish carrying eggs or species vulnerable to overfishing.
Roganic has a very similar philosophy. One of its popular dishes is a good example: grouper with asparagus and Chinese chive oil. "A dish typical of the restaurant's ethos," says Salmon.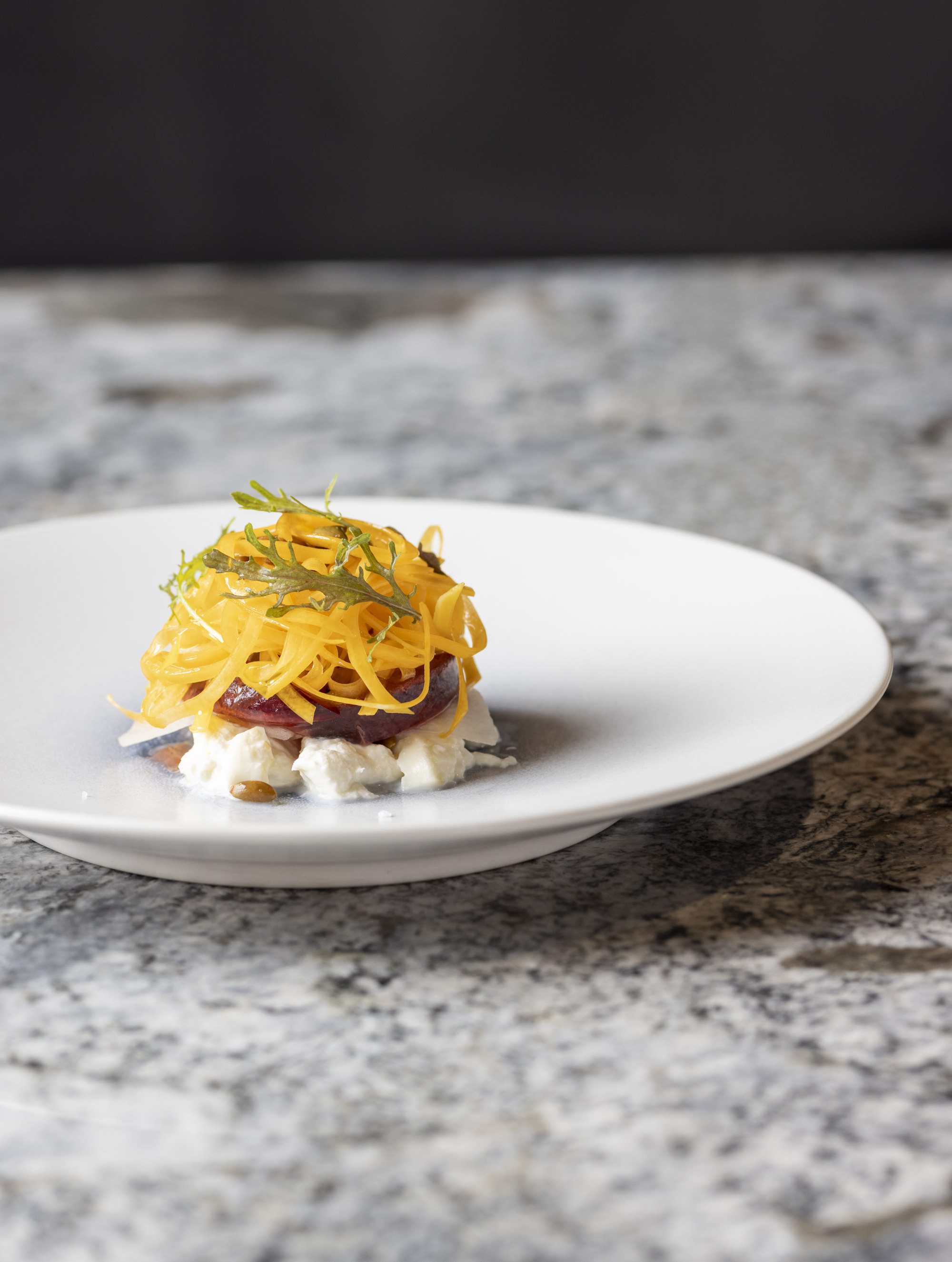 The fish is line-caught daily by fishermen that only catch what's needed, while the asparagus comes directly from an organic farm in Taiwan, and the chives from a Hong Kong farm. The restaurant has also introduced some creative initiatives, such as the recycling and upcycling of its coffee grounds.
Working with Eco-Greenery recycling plant, based in Kwai Chung, the grounds are turned into plant pots, which are used in-house and given to guests as a souvenir.
Another innovation is the restaurant's menus. Last year, Roganic replaced printed menus with QR wooden blocks, reducing paper consumption by 80 per cent, according to Salmon.
All of these restaurants work towards a zero waste policy wherever possible – even when it comes to meat. This includes using all the prime edible parts as key elements of a dish, with inedible parts used for stocks and sauces. For non-animal ingredients, what can't be utilised is composted instead of being thrown away.
Another way to control waste is portion size. Lau made a conscious decision to curate portion size at Mora, with every soy-based dish served in what she describes as "tasteful" portions. This she says not only minimises food wastage, it also reduces carbon footprint.
She also made the decision to go electric. "With the knowledge that commercial kitchens are one of the most energy-intensive building spaces, our all-electric kitchen offers energy and carbon savings over the use of natural gas," she adds.
Biodiversity is another part of the longevity of food supplies equation, and an area that Ekkebus is passionate about. "Biodiversity is very important to the well-being of our planet. Therefore, we love to feature lesser-known seafood, ethically sourced heritage meats and poultry, and heirloom plants, stalks, roots and fruits on our menus," he adds. "All our animal proteins are ethically raised, antibiotic and growth hormone-free, and where appropriate grass-fed or free roaming."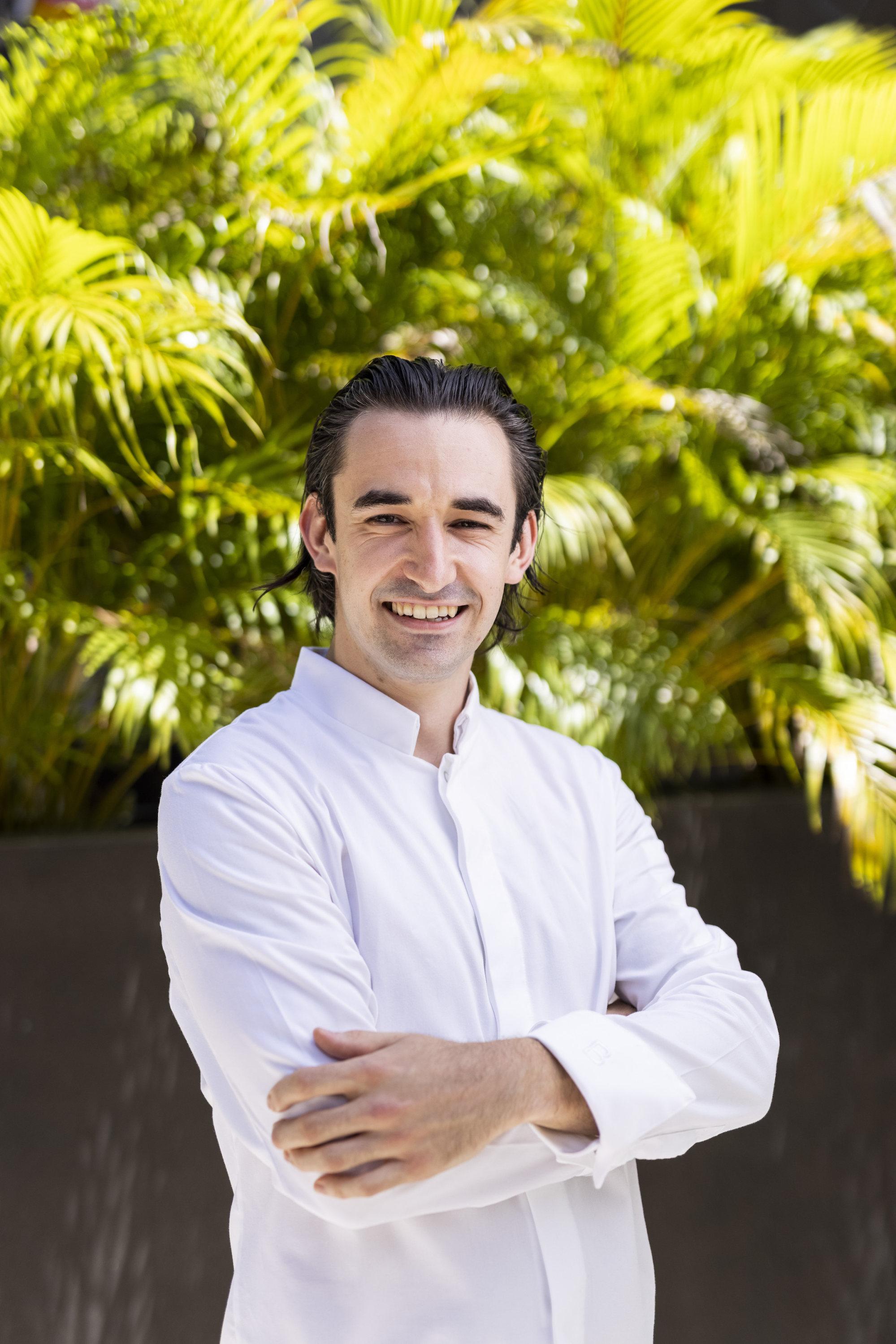 It's not just the environment, the longevity of food supplies and biodiversity that benefit from a more sustainable and regenerative approach. So does the diner, in terms of the dishes' taste and nutrition.
Smith believes that foods coming from improved methods of farming, rather than industrial agriculture, taste better: "Often vegetables from conventional farms are coarse and tough to break down, as opposed to regenerative organic farms, with vegetables that are tender and often require no cooking. At the end of the day it all starts with the soil, a healthy soil produces delicious and nutritious foods."
Both Lau and Salmon agree that sustainable produce tastes better, largely because the farmer or the fisherman take more care with growing, raising and sourcing. "It is not the absence of pesticides or artificial fertilisers that produces better-tasting food but the sustainable practices that result in better-tasting food," says Lau.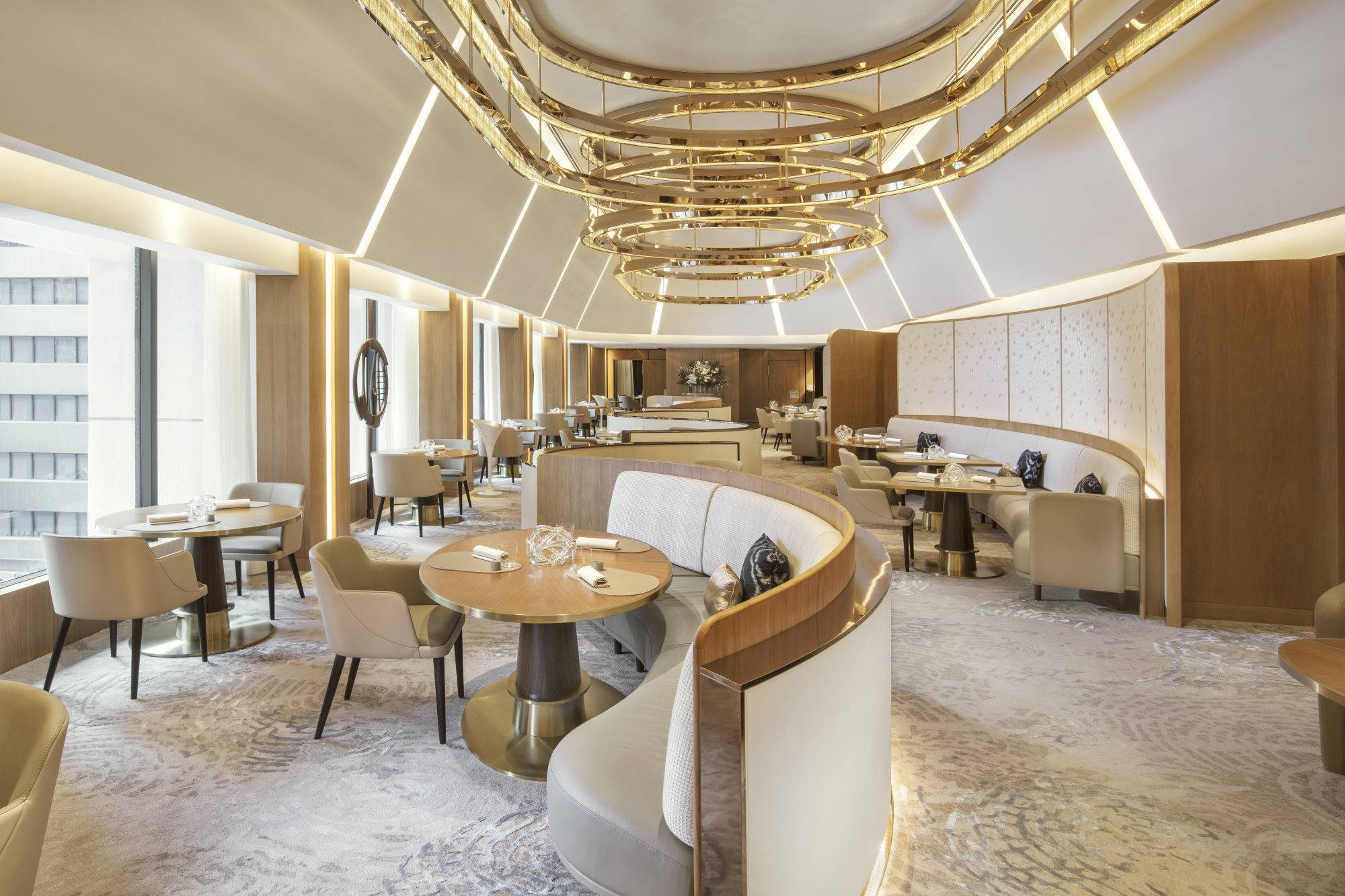 Ekkebus goes one step further, pointing to supportive science: "It is proven that organic produce has several measurable nutritional benefits over conventional crops. Notably, when a plant or fruit grows organically without pesticides its taste is enhanced as well, with much higher antioxidant levels that affect the food's organoleptic qualities in taste, aroma and mouth feel. So it is not a matter of opinion – it is scientifically proven that organic produce tastes and nourishes significantly better."
Smith encourages other chefs to do what they can. "Ultimately, none of us are perfect and change isn't easy," he adds. "We just need to hold ourselves accountable and do it bit by bit."

F&B is a notoriously wasteful industry, but the city's chefs are now putting the environment at the heart of their menus – just look at Michael Smith's 'conscious dining' venture Moxie
Celeb chef Richard Ekkebus created a seven-point ESG manifesto, Roganic Hong Kong pledged a multi-point sustainability strategy and Mora touts a 'bean-to-table' concept