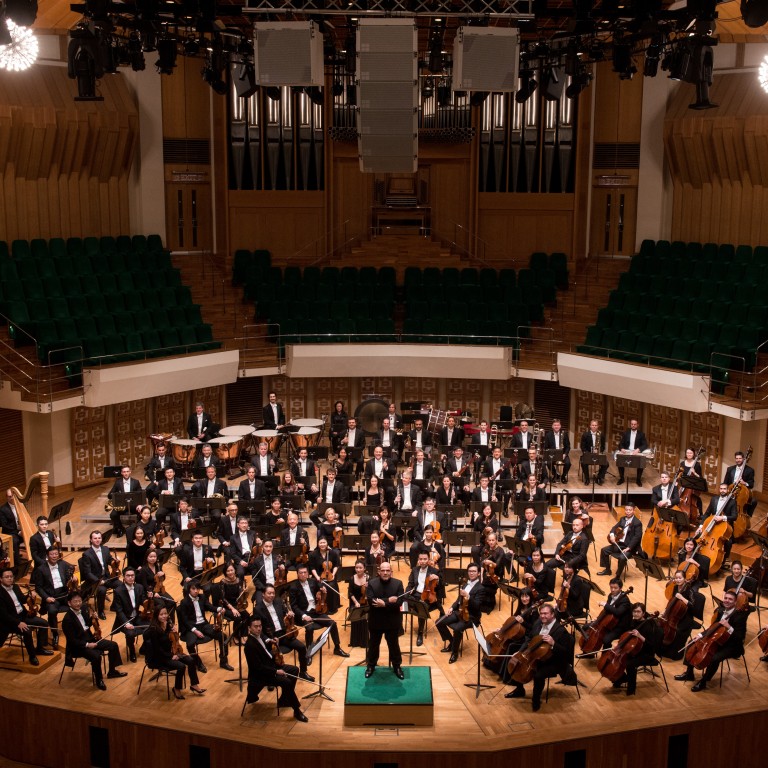 Love for Western classical music continues to rise in China
Upcoming Hong Kong Philharmonic Orchestra concerts across the border highlight rising appreciation and enthusiastic audiences
Number of professional symphony orchestras on the mainland has grown well beyond 80

In Partnership With:
The Hong Kong Philharmonic Orchestra
Works by two Austrian composers who experienced starkly contrasting levels of fame during their short lives – Wolfgang Amadeus Mozart and the little-known Hans Rott – feature in Sunday's concert by Hong Kong Philharmonic Orchestra (HK Phil) in the Guangdong city of Zhuhai, led by conductor David Stern.
The performance, supported by the Hong Kong Economic and Trade Office in Guangdong, will take place at the RMJM-designed Zhuhai Huafa & cpaa Grand Theatre.
Other than well-known works by Mozart such as the Don Giovanni Overture and woodwind Sinfonia Concertante, the Discover Classical Romance programme also features a lesser-known score by Rott, who was 25 when he died of tuberculosis in 1884 without any of his music having been published or performed.
The concert shows that appreciation for classical music in China continues to grow and mature, especially among young generations.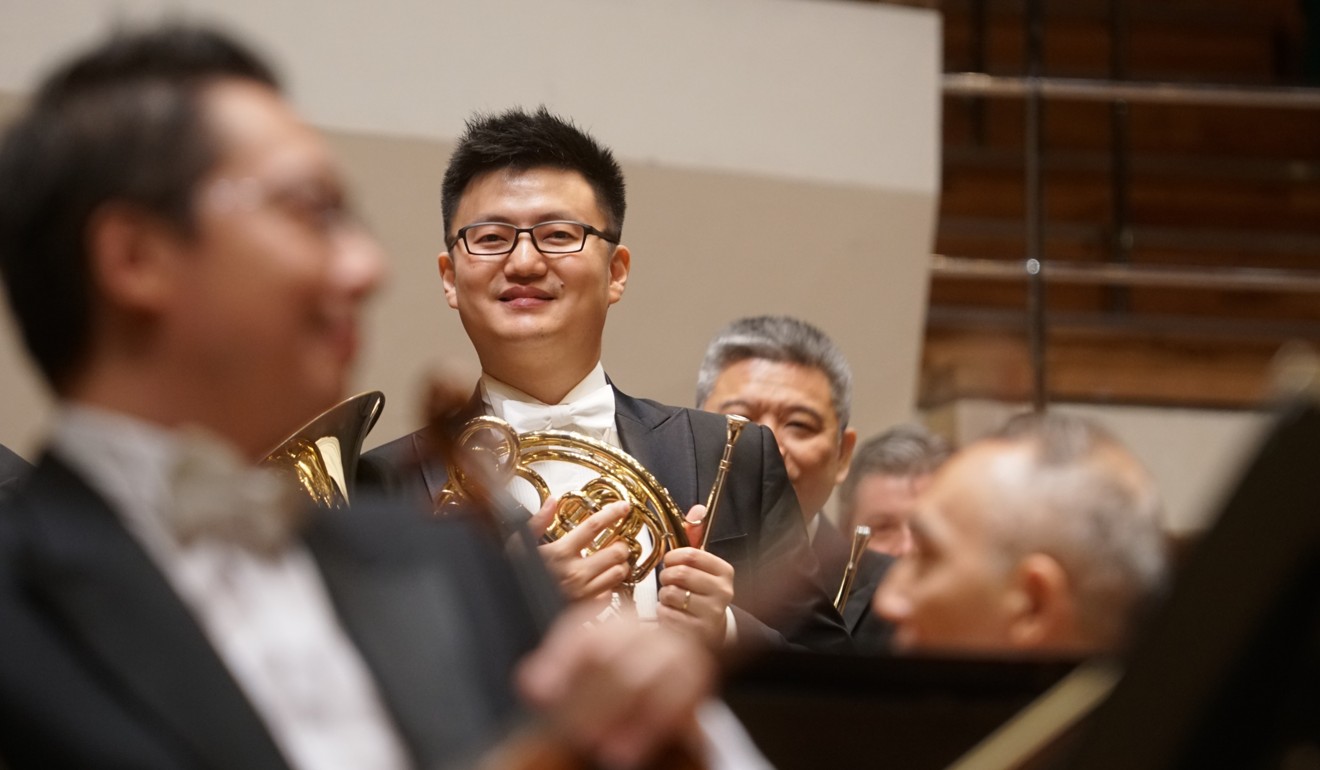 Shanghai-born Lin Jiang, principal horn player of HK Phil and one of the four Sinfonia concertante soloists – along with Michael Wilson on oboe, Andrew Simon on clarinet and Benjamin Moermond on bassoon – says the growth of Western classical music appreciation in the country has "gone through the roof".
"It's somewhat comparable with drinking fine wine – the Chinese taste for Western music has become finely honed and much more nuanced," he says.
What is often forgotten is interest in Western classical music in China grew significantly after the end of the Qing dynasty (1644-1912) and – apart from a decade-long hiatus from 1966 due to the Cultural Revolution ban imposed on all Western music – the nation's music lovers have long been eager to explore and embrace Western harmony, notation and instruments.
In fact, when China and the US resumed diplomatic relations in the 1970s, classical music was used as a means to promote it to the Chinese population and it spurred enthusiasm immediately.
Renowned composer Tan Dun, famous for his Oscar-winning film score for legendary wushu picture Crouching Tiger, Hidden Dragon, was inspired to apply for a place at the just-reopened Central Conservatory of Music in Beijing in 1977 after hearing Beethoven's Fifth Symphony on the radio.
Today, Chinese people are among Western classical music's biggest enthusiasts and contributors: they have a particular interest in Western classical music from the Classical period (about 1730 to 1820) and Romantic period (late 18th and early 19th Century), while the nation produces a staggering 80 per cent of the world's total supply of pianos.
Born in 1986, Lin moved to Australia with his family when he was five and started playing the horn aged 10, eventually obtaining a bachelor's degree in music from the University of Melbourne.
Regarded as one of the most gifted horn players of his generation, the musician is proud to have performed regularly in front of appreciative audiences in his home country, "notably with both the Asia Philharmonic Orchestra – a selection of talented musicians from all over Asia – and Hong Kong New Music, a contemporary ensemble that has always played to packed audiences there."
He says high-profile Chinese musicians such as Tan and pianists Lang Lang, Li Yundi and Yuja Wang have played a significant role in boosting public interest and an appreciation of Western music. "Absolutely – a major part," he says. "The nation is extremely proud of them!"
HK Phil's concertmaster Jing Wang, who will be also be on the Zhuhai tour, echoes the sentiment.
"It pushes the parents to get the kids involved in learning piano and instruments at a very early age. And I think it's a very fantastic thing," he says.
Wang is an accomplished violinist who has performed around China for a decade, including in his home city of Guilin. He is a Canadian citizen.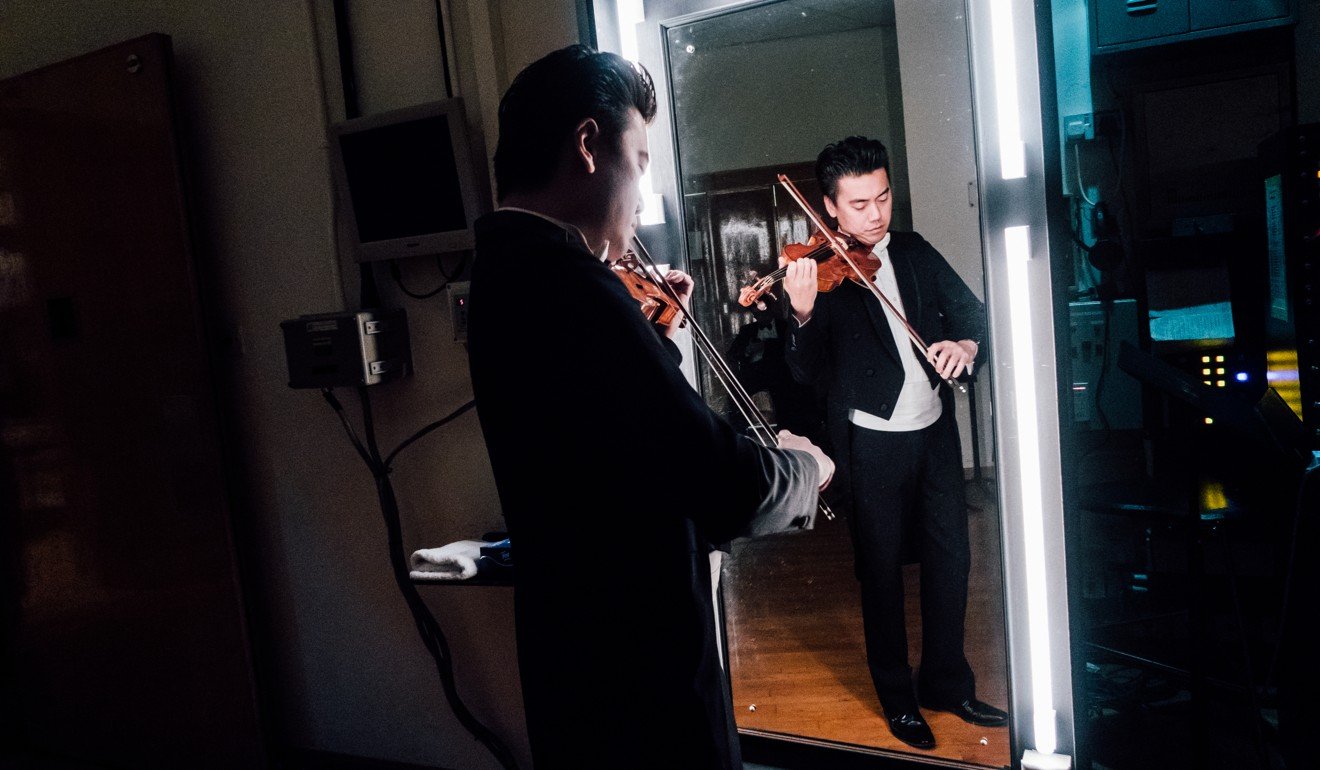 The various Strauss waltzes and polkas have been hugely popular on the mainland for years; locals once flocked to hear any one of Austrian musical ensembles touring the country with the names 'Vienna', 'Waltz' or 'Strauss' in their concert brochures. The groups toured Chinese provinces so regularly that clapping, swaying and humming along to Strauss favourites among Chinese audiences were once commonplace.
Lin says today there are many popular Western composers and genres of classical music among the mainland's increasingly discerning audiences.
"China's much like everywhere else: the lavish and luxurious Romantic repertoire is cherished. And the Mahler symphonies are particularly popular," Lin says.
"From my experience, a lot of halls are sold out when there's a group from overseas going to Mainland China to perform, and that is a good sign," Wang says.
Lin points to an increasingly youthful audience demographic at concerts in China.
"Chinese audiences are definitely younger than in Europe or Australia… and receptions are noticeably warmer, too," he says. "You see a lot more standing ovations!"
There is growing interest among Chinese musicians in playing Western music, too.
Chen Ganglion, director of the China Symphony Development Foundation, a non-profit that promotes symphonic music, was quoted in China Daily at the end of last year saying that in the four years up to 2017 the number of professional symphony orchestras in the country had grown from 30 to 82.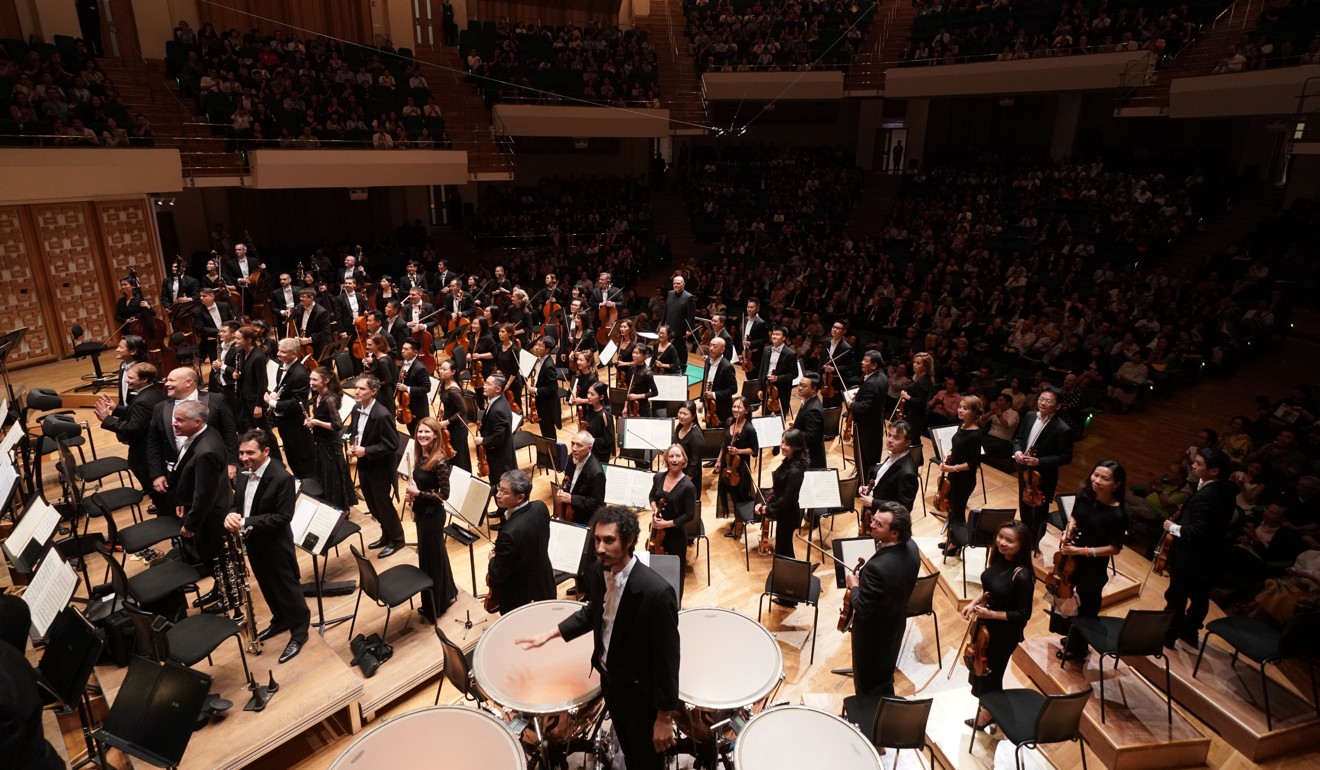 The third and final part of the Zhuhai concert feature Rott's most-recorded composition, Symphony in E Major.
An accomplished organist, the composer suffered severe depression and psychological problems towards the end of his short life, to the point where Rott even destroyed some of his manuscripts soon after writing them – using them as toilet paper and dismissing them with the comment: "That's all the works of men are worth."
Thankfully, despite the loss of some of his work, this composition survived when two of his closest friends collected his remaining papers, leading to the compositions being published and performed.
His musical talent was praised soon after his death by his contemporaries, notably Gustav Mahler, who described Rott as "a musician of genius... who died unrecognised and in want on the very threshold of his career... What music has lost in him cannot be estimated."
The HK Phil will also be performing at the Xinghai Concert Hall in Guangzhou on March 7, with a programme consisting of well-known works such as Mozart's Cosi fan Tutte Overture, Beethoven's Piano Concerto No 4, and Tchaikovsky's Serenade for Strings. This performance will be without a conductor.
Wang will be leading the ensemble in the provincial capital. "It's a wonderful opportunity to show that an orchestra can shine without a conductor and also for us to really use our chamber music skills with the freedom to express the music the way we want," he says.
Equally noteworthy is a nurturing trend towards musical education emerging on the mainland. Wang made positive observations when holding masterclasses across the border.
"It's always a pleasure to listen to these young Chinese performers, they've built a discipline within themselves that's really important," he says.
Lin has also witnessed the enthusiasm. Despite the tight performance schedules of the frequent tours, Chinese professors are always keen to welcome him and his colleagues to "just pop by and give masterclasses" to their eager Chinese students.
"They are hardworking, dedicated and talented," he says. "There is something special on the mainland; they have a really strong support network and are certainly never afraid to put in the effort."
Lin says the new high-speed railway connecting Hong Kong, Macau and southern Chinese cities across the Greater Bay Area "definitely facilitates regional orchestral touring – potentially allowing the orchestra to showcase more of their work in China".
With additional reporting by Reggie Ho and Guy Haydon