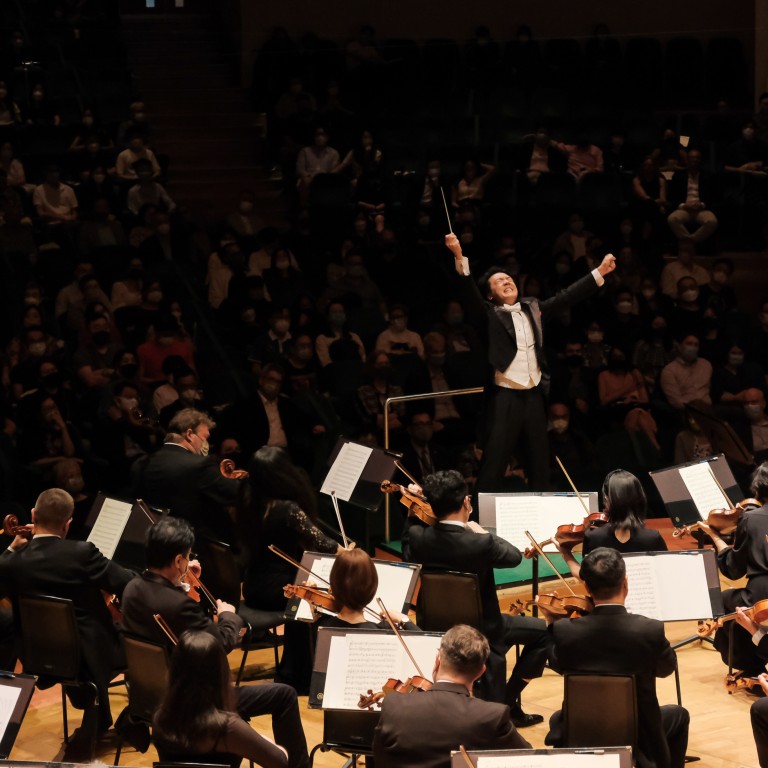 From Beethoven to ballet, Hong Kong Philharmonic Orchestra crosses numerous genres to present first phase of 2022/23 season
Music director Jaap van Zweden will return to the city to conduct the season-opening programme in September
Resident conductor Lio Kuokman is collaborating with various artists on performances featuring Canto-pop, Cantonese opera and the Hong Kong Ballet
In Partnership With:
The Hong Kong Philharmonic Orchestra
"What do orchestras do?" Lio Kuokman, resident conductor of the Hong Kong Philharmonic Orchestra (HK Phil), wants audiences to ponder this question during the ensemble's upcoming 49th season.
The answer lies within the diverse line-up arranged for the HK Phil's 2022/23 schedule. Featuring elements of Canto-pop, ballet and even Cantonese opera, the first phase of programmes planned for September to December may seem unlikely for a traditional orchestra, but it still promises to celebrate classical music with concertgoers.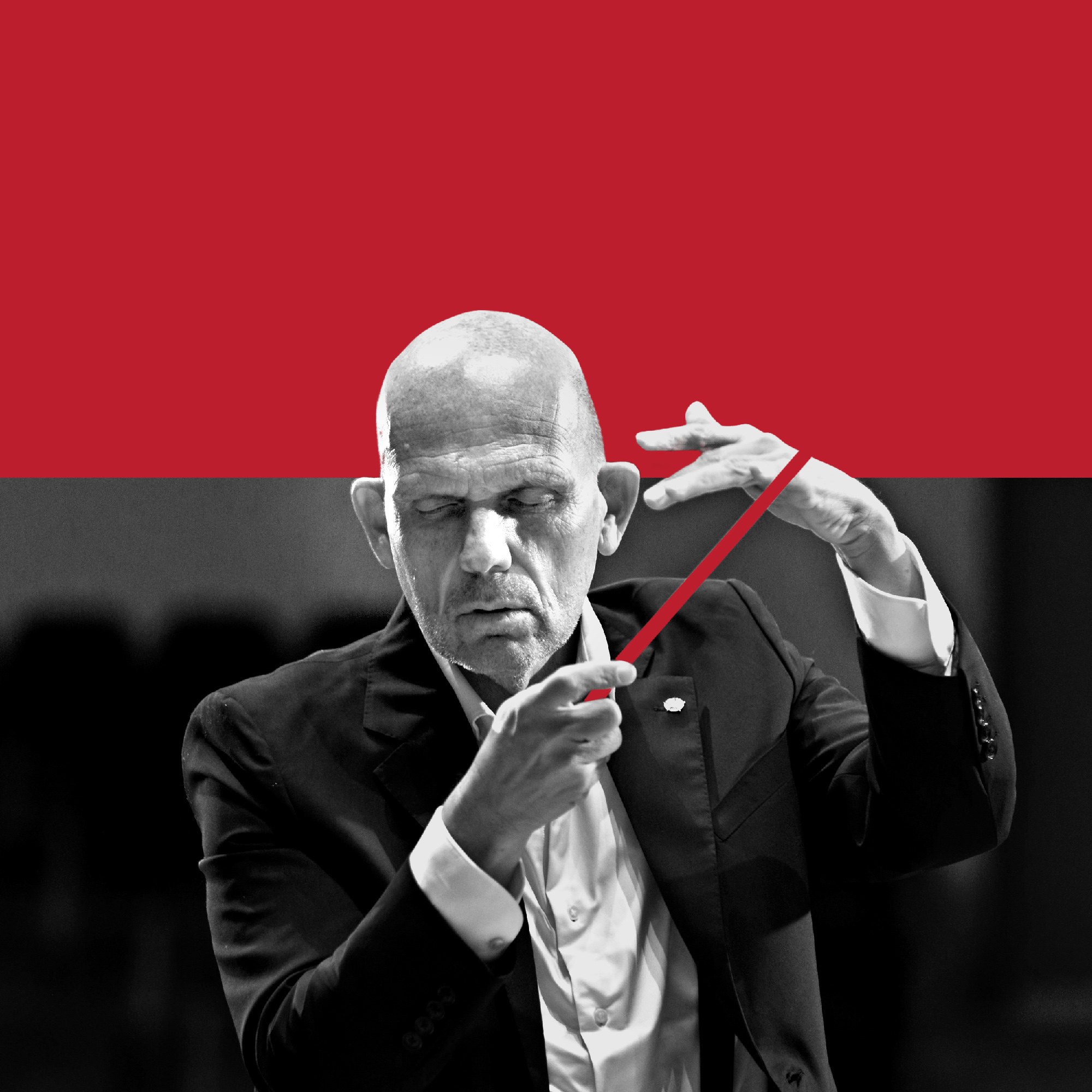 A triumphant return
The upcoming season will also mark the return of Jaap van Zweden, the HK Phil's music director, after nearly a year away from the city. He is slated to conduct six programmes, including the season-opening concerts on September 9 and 10 featuring Beethoven's monumental Symphony No 9.
"I cannot think of a better way to celebrate my reunion with Hong Kong audiences than with Beethoven's towering Ninth Symphony – its Ode to Joy finale is the perfect joyful beginning to the HK Phil's 2022/23 season," van Zweden says.
Later programmes will see van Zweden lead the orchestra through Bruckner's Symphony No 7, as well as masterpieces by other heavyweight composers like Shostakovich, Tchaikovsky and Mahler.
In addition to performing familiar classics, the HK Phil will also introduce contemporary works to music lovers. These include the Asian premiere of Chinese composer Tan Dun's trombone concerto, Three Muses in Video Game, in September, and the world premiere of a new piece by Hong Kong composer Simon Yip Sai-man in December.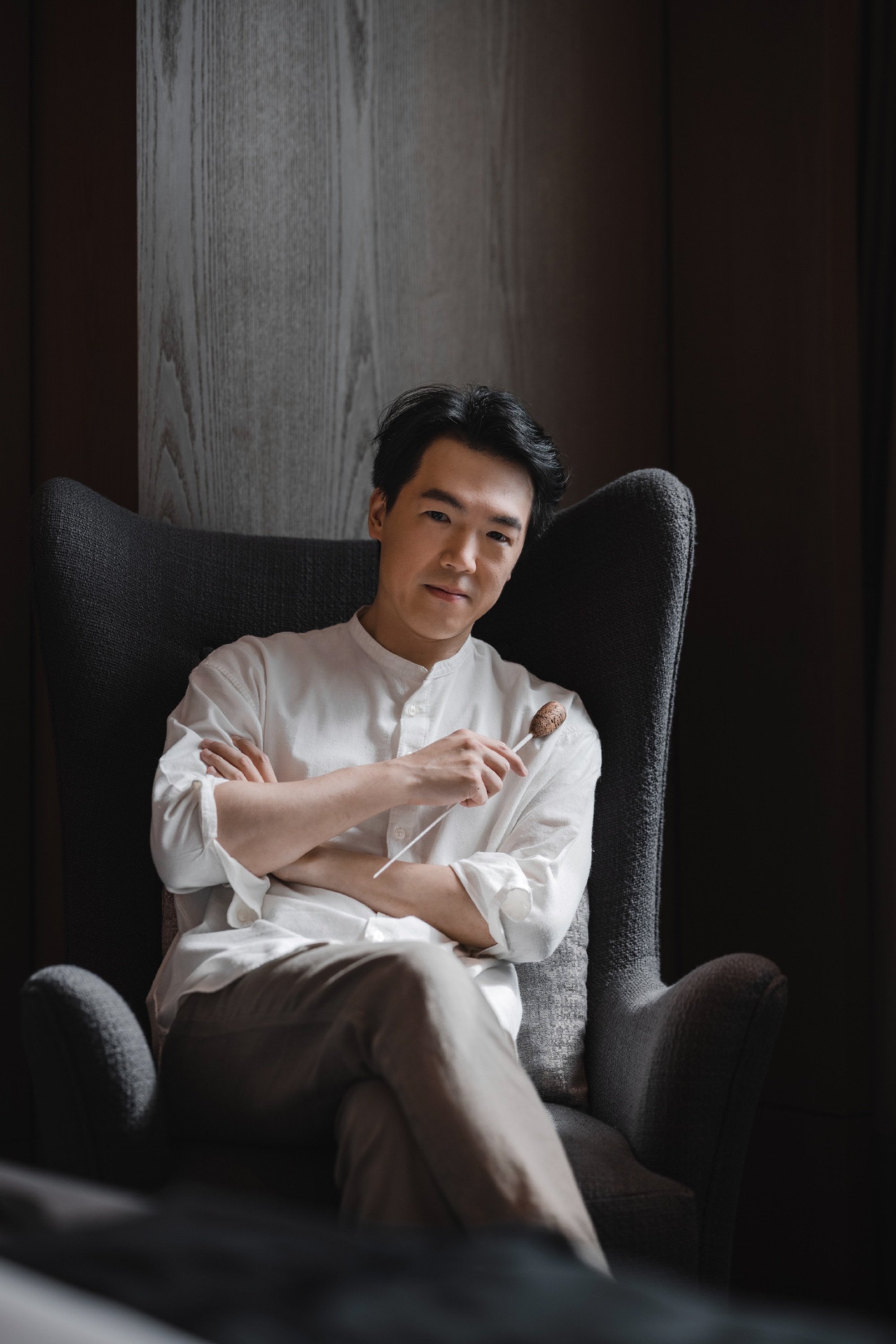 Transcending artistic genres
Incorporating new compositions into its repertoire is not the HK Phil's only endeavour to expand its creative boundaries. In four upcoming programmes led by Lio, the orchestra will present innovative collaborations with ballet, Canto-pop, Cantonese opera and photography.
"Dancers will move around the musicians," Lio says, describing the October programme in which the HK Phil will share the stage with the Hong Kong Ballet. The conductor is curating music by Bach for the world premiere of The Last Song, a dance piece by the ballet's choreographer-in-residence, Ricky Hu Songwei.
Lio has had a lot of back-and-forth with Hu regarding the choice of music and the choreography, as they continually examine whether their artistic decisions will work based on the mood and the flow of the dance moves.
"It's really interesting for me to work so closely to develop a work with a choreographer," Lio says, adding that classical musicians are rarely involved in the creative process since they usually only rehearse pieces that are handed to them.
The joint performance of the HK Phil and Hong Kong Ballet will also include Carl Orff's epic orchestral and choral work, Carmina Burana, featuring the Asian premiere of choreography by the ballet's artistic director, Septime Webre.
"We have the orchestra and the dancers, and we have a hundred singers. It's a really powerful project," Lio says.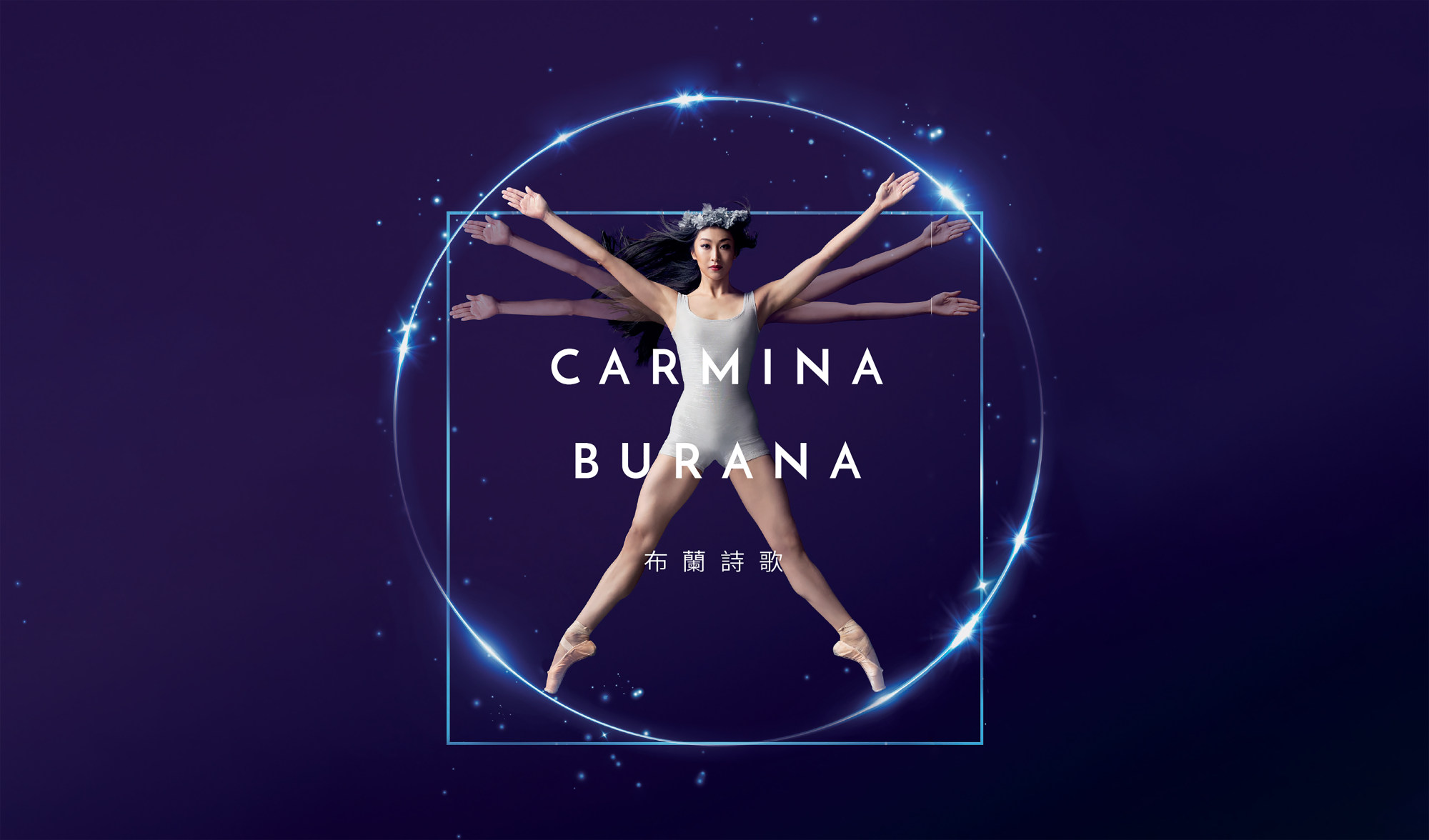 Presenting established works in a new style is a practice often likened to walking on a tightrope, as it can draw strong opinions from critics and purists. Lio, however, believes this programme can strike the right balance. "I'm not altering any of the music," he says. "We are just using the music to collaborate with other media, to see if we could create something new."
Lio points out that musical pieces often take on a new life, citing as an example Stravinsky's The Rite of Spring, which was originally a ballet score but now is more often performed as a concert piece. "I am not worried about offending any purists," he adds.
Exploring Hong Kong's musical roots
Other collaborations will see the orchestra dive deep into the past and present culture of its home city, with programmes centred around Cantonese opera and Canto-pop.
For a September concert that will feature orchestral arrangements of Canto-pop songs, Lio has been asked to play a role that goes beyond his usual conductor duties. Johnny Yim, a Canto-pop composer, arranger and producer who is collaborating with Lio on the programme, wants the two of them to hold an impromptu conversation on stage – which typically happens among performers at Canto-pop concerts.
"For me, as an orchestral conductor, I may say a few words [on stage], but not an actual conversation where you don't know where you are leading," Lio says. Such an experience is brand-new to classically trained musicians like him, who have long been accustomed to performing only well-rehearsed pieces on stage, with few deviations.
Nevertheless, Lio says he is excited about the HK Phil's Canto-pop concert, which will feature surprise guest appearances by singers from the TVB singing competition Stars Academy.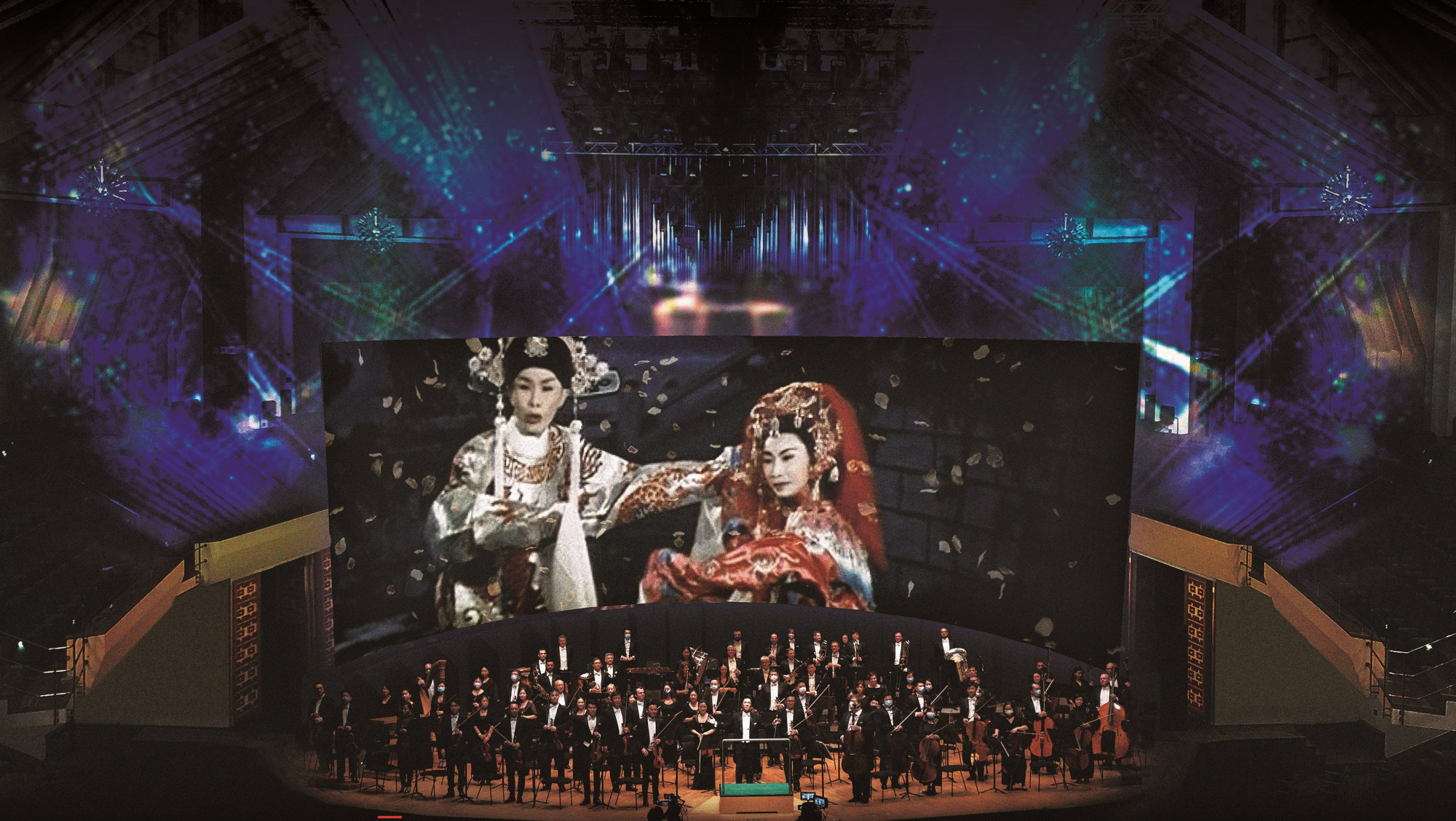 As for the Cantonese opera-inspired multimedia concert, which is set to be performed in December, Lio says: "The whole production is still being constructed right now. It's still cooking; I haven't seen the score yet." The programme will be a reimagining of the classic Cantonese opera Floral Princess, with a newly composed orchestral piece brought together with video and audio clips from the 1959 film version of the opera.
"I'm sure everyone from Hong Kong knows the first two lines of Floral Princess," says Lio, who grew up in the city. With this collaboration that will fuse genres across soundscapes and decades, he is looking to pose a question to the HK Phil's audience. "It's a way to let people think: what do orchestras do?"
The conductor adds: "I'm sure there would be audience members who have never experienced orchestral concerts who would come. It may even be their first visit to the Hong Kong Cultural Centre," referring to the HK Phil's main performance venue. He expresses his hope that the Cantonese opera and Canto-pop collaborations can help bridge the gap between local culture and classical music, and bring more people to live concerts.
The man behind the baton
Lio is constantly striving to reach new heights in the world of music. "In art, [if] you don't move on, you don't change – you actually step back. All the great artists in the world are constantly evolving; they constantly challenge themselves."
This creative drive has earned Lio multiple accolades. Most recently, he was honoured as Artist of the Year (Music) at the 16th Hong Kong Arts Development Awards, presented by the Hong Kong Arts Development Council, and appointed a Justice of the Peace by the Hong Kong government. "I just think of my work, my art, my music, and just pour myself 100 per cent into it," he says.
The conductor views the HK Phil's new line-up of concerts with confidence. "The Hong Kong Philharmonic is an orchestra with tremendous energy, lots of power in the music-making," Lio says. His vision for the 2022/23 season is that the diverse programmes not only connect with a wide audience, but also showcase the versatility of the orchestra and what it can achieve – especially when it comes to moulding and changing the art form.
"There's no limit in what we do," Lio says with a knowing smile.
The HK Phil will be back on stage at the Hong Kong Cultural Centre Concert Hall for the 2022/23 season, with the first phase of live programmes scheduled from September through December. For more information and ticketing details, visit
hkphil.org
.