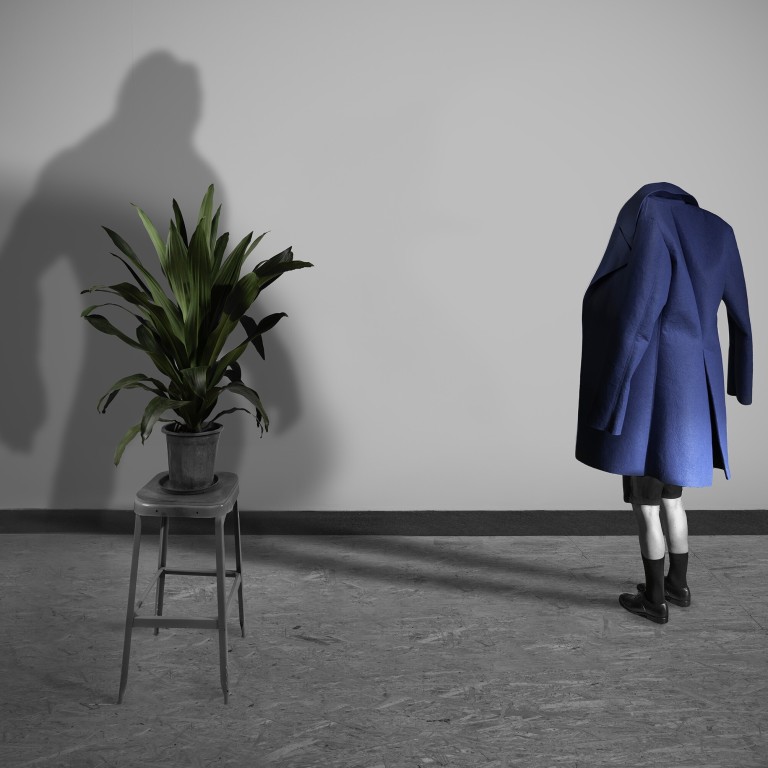 Kafka's apeman: why early 20th-century story of caged primate that 'turns human' still resonates with artists
Hong Kong choreographer Ivanhoe Lam joins ranks of international show directors to reinterpret thought-provoking short story, 'A Report to an Academy'
His experiential dance production 'Report ii: the illegal-i', at the Hong Kong Cultural Centre from October 29 to 31, forms part of New Vision Arts Festival
In partnership with:
Leisure and Cultural Services Department
Timing is everything to choreographer and director Ivanhoe Lam – even if it means he has to wait 11 years.
"The right time has finally arrived," Lam says during a break from one of his intense rehearsals ahead of this month's production of Report ii: the illegal-i at Hong Kong's New Vision Arts Festival, which introduces audiences to pioneering, trendsetting and groundbreaking performing arts from around the world.
He first had the idea to create an experiential performance based on Franz Kafka's classic short story, A Report to an Academy, in 2010, and produced an early version of the show at Tai Kwun – Centre for Heritage and Arts, in Hong Kong, in 2019.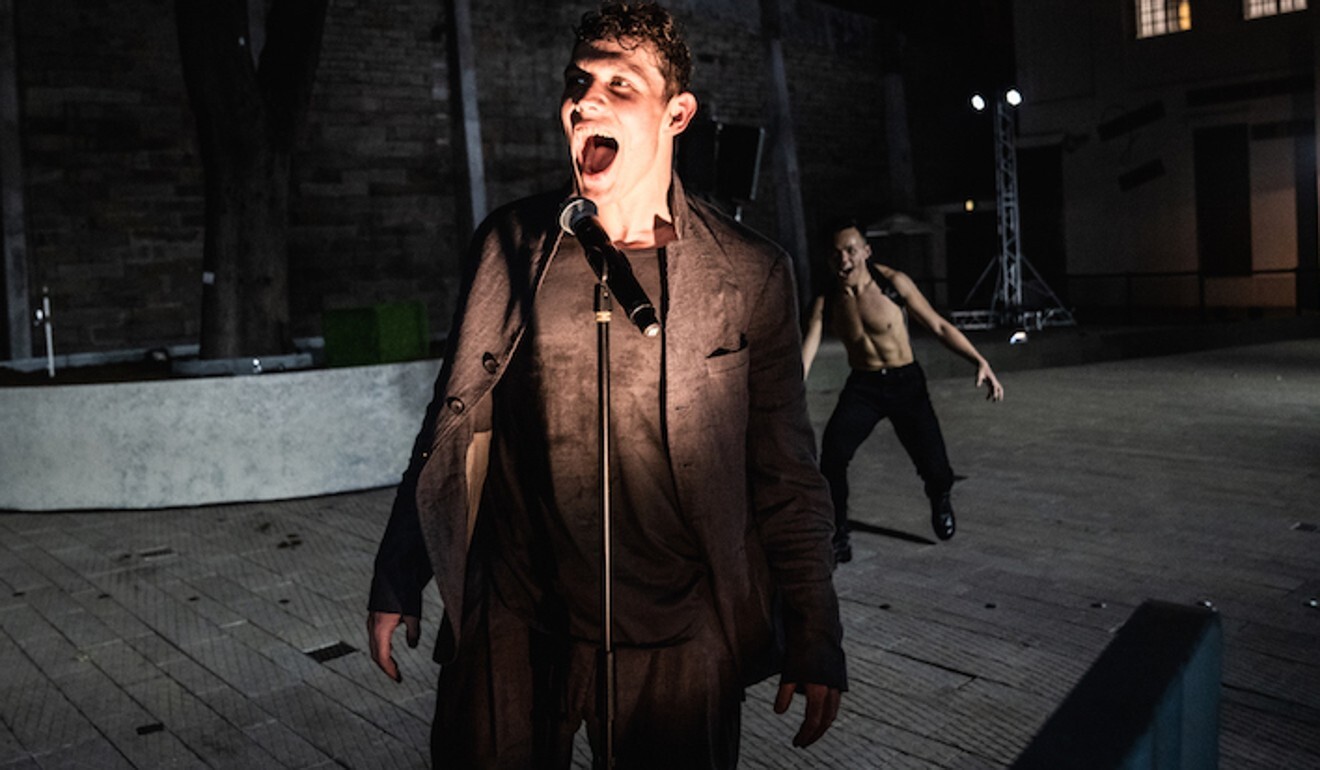 However, Lam, who studied drama and contemporary dance at The Hong Kong Academy for Performing Arts, and choreography at Codarts University in the Netherlands, says it is only now that he has finally been able to produce a version that he feels is complete.
"The timing was not right back then," he says. "I shelved the idea and have been keeping it there since then."
Report ii is scheduled for four performances over three days, from October 29 to 31, at the Hong Kong Cultural Centre.
In Kafka's story, first published in 1917, an ape named Red Peter, who was captured and caged in Africa by hunters and brought to Europe, is speaking at an unspecified academy as he explains how he has transformed himself by learning to imitate the behaviour of humans to survive and regain his freedom.
The timeless, enthralling and seemingly fantastical theme is just one of the works by Kafka, a German-speaking novelist – born in 1883 in Prague in what is now the Czech Republic, but was then part of the Austro-Hungarian Empire – known for depicting puzzled, often threatened individuals living in an oppressive, often nightmarish reality.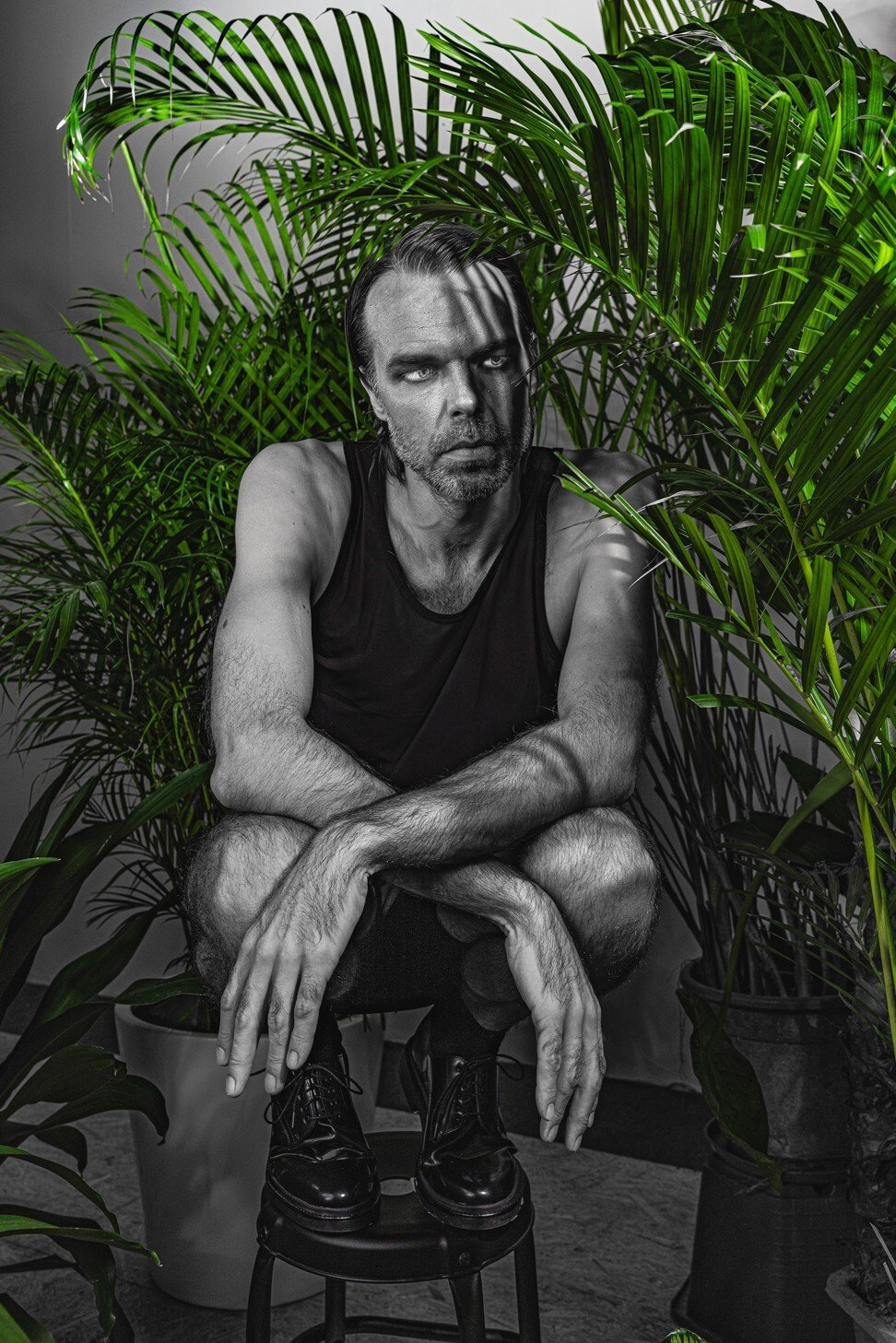 His story has long been a favourite among artists around the world and frequently adapted and interpreted into a variety of different plays and performances.
South African actor Marius Weyers, for example, staged a one-man show at the Tiffany Theater in Los Angeles in 1987. He told the Los Angeles Times at the time that he had many black people telling him backstage that the tale of Red Peter was their story.
Weyers said: "I thought, 'Of course it's bloody obvious. It's suppression. It's taking a person out of his environment, putting your own laws on him and telling him he's a free man.'"
Irish playwright Colin Teevan staged an acclaimed adaptation, Kafka's Monkey, at London's Young Vic in 2009 and then New York's Baryshnikov Arts Center in 2013, featuring British actress and theatre director Kathryn Hunter as Red Peter. "It is a vicious critique of humanity," Teevan said of Kafka's story in 2013.
Like Teevan, Lam found something in the story that struck a chord with him.
He had just graduated from Codarts when he had the idea to turn Kafka's story into a body movement performance after being called for an audition.
"When I read the story, I entered a different world and I used my imagination to transform what I read into my own creation," Lam says.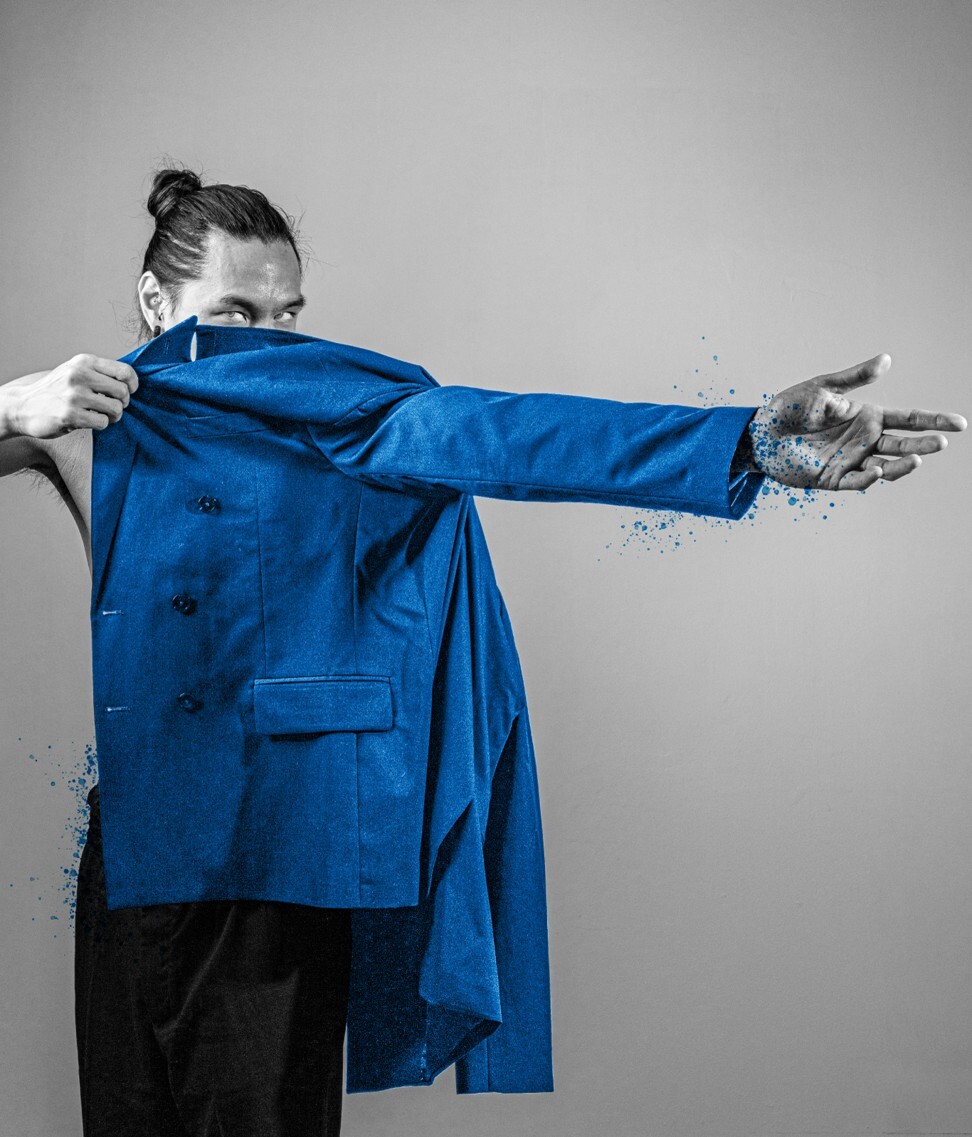 Despite him working on a number of acclaimed productions, including 27 Scenes, which was selected for the ITs Festival 2010 in Amsterdam and led to him making his official stage debut in his hometown at that year's Hong Kong Dance Festival, his version of Red Peter's story never made it to the stage.
During the following decade, Lam continued to perform around the world, as well as accept posts as an artist-in-residence in different countries, including Switzerland's Zurich University of the Arts in 2015.
Yet no matter where he has been working, the story of Red Peter has lived on in his mind. "There's a special connection that cannot be removed," Lam says. "I need to do a piece about this short story."
An opportunity finally came along to stage his adaptation at Tai Kwun in 2019. Lam tapped into the idea that the story of Red Peter refers to suppression by staging his performance in a former prison, which is arguably the most obvious metaphor.
Lam created a site-specific performance by transforming Tai Kwun's iconic Victoria Prison Yard, at the former Central Police Station compound, into a stage, with spectators gathering around to watch the performance of dancers portraying apes learning how to become human, as if they were inspecting a lab specimen.
"Have we been misinterpreting freedom for a long time?" Lam asks. "We have been slaving our lives away in Hong Kong and many of us do not even have our own private space to begin with. How do we understand freedom?"
In his new updated version of Kafka's story, Lam dives deeper to explore how the values of freedom and equality operate in our contemporary world – and how easily they can be compromised.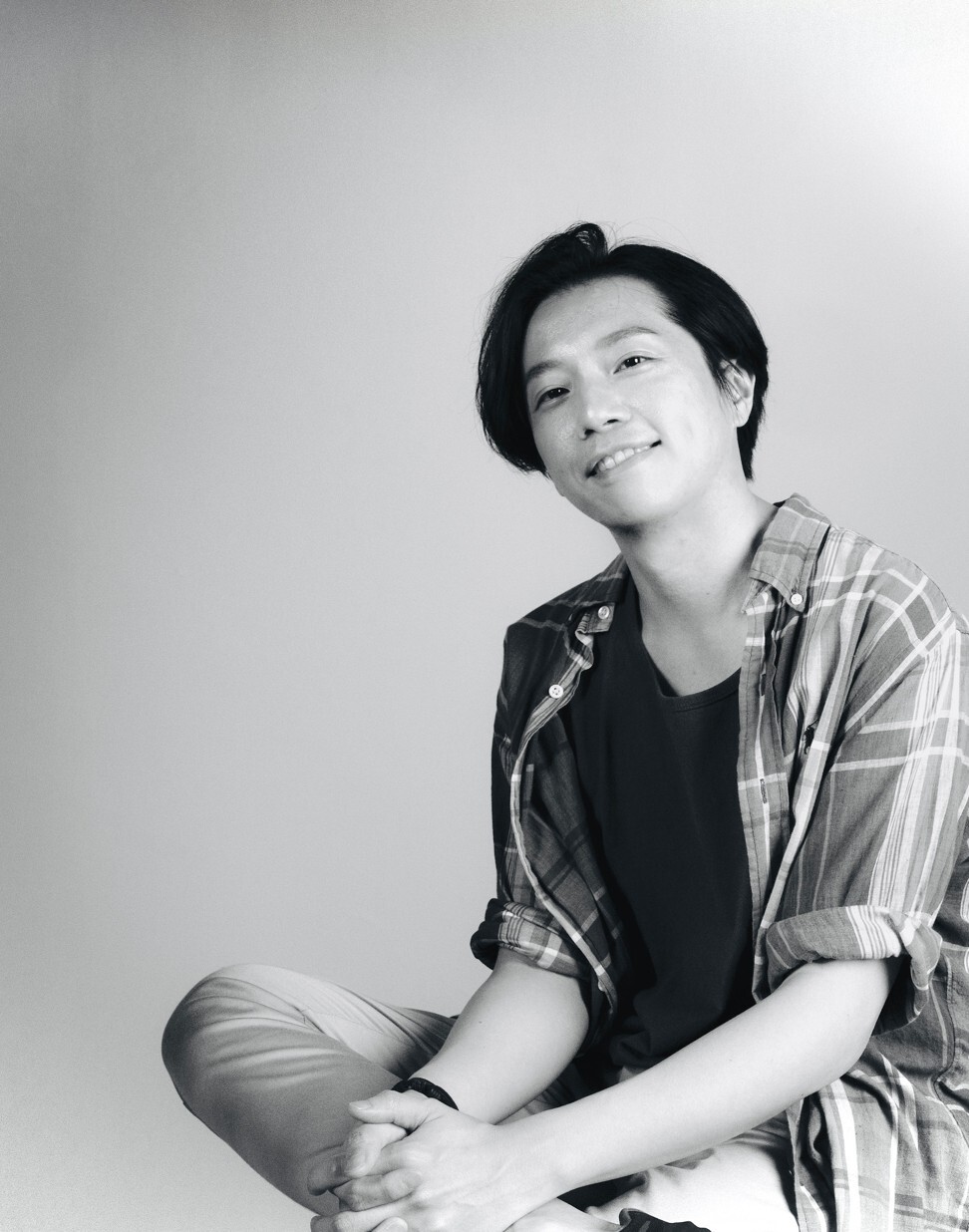 He will take the audience on another experiential journey to the allegorical academy during a performance that combines creative text, movement, music, rap, narrative and participatory spatial design.
Changing the venue to the Hong Kong Cultural Centre's Studio Theatre has allowed him room to play with the seating arrangements, which he says will give the audience a surprise and offer them a whole new perspective of the ape's life.
Lam also hopes showgoers can reflect on the way they have been living their own lives through this forthcoming performance.
"How do we understand the role we play in our lives and not be affected by the institution around us?" he asks. "For example, how can we not be affected by Instagram? We follow these 'good things' or 'good taste', but you just follow. They are not your own opinion or your own taste.
"Freedom is not about being able to do whatever you want to do. It is about how much we know about ourselves and how much we accept ourselves, giving ourselves the freedom to be our authentic selves. And art plays a role in this. This is what we need right now."